This Black History Month, Atwood Magazine has invited artists to participate in a series of essays, interviews, reviews, poetry, playlists, and more features in recognition of, and out of respect for the symbolism and significance of this month.
---
Today, cutting-edge Nigerian singer/songwriter WurlD shares his personal essay "An Instrument of Everything" as a part of Atwood Magazine's Black History Month series. Born Sadiq Onifade, WurlD emigrated to the US in the mid-aughts and now splits his time between Atlanta, Georgia and Lagos, Nigeria. He began his career writing songs for artists such as B.o.B, Trinidad James, Akon, Mario, and many more. He debuted with the smooth debut "Beyond Our Dreams" in 2012 and followed up with his EP Evolution in 2013. With an eclectic, unique R&B fusion style and a lilting, evocative voice, WurlD has spent the past decade establishing himself as a unique and dynamic force. 2019 saw the release of both his Love Is Contagious EP, as well as his acclaimed 8-track I LOVE GIRLS WITH TROBUL – which spurred the hits "MAD," "TROBUL," and "SADE." WurlD followed with his dynamically expressive AFROSOUL in May 2020, whose songs – from the propulsive "GHOST TOWN," to the grandiose outpouring "NATIONAL ANTHEM (GROWING WINGS)" find him continuing to push the boundaries and possibilities of Afro-soul music. He released the expanded AFROSOUL (Deluxe) later that year.
A trailblazer at the forefront of African music, WurlD has established himself as a force to be reckoned with. He comes into 2021 ready to take on the world's stage.
•• ••
Losing, never lost sight
Learning, never lost time
See an eye for an eye
Keep you up late at night
'Til you run-run-run
Can't find a way out, way out
Living in a God's own world
Where the sinners are winners, winners
You're only gonna get one chance
So you better hit the bulls eye
Or you gon' end up in a ghost town
Ghost town
You end up living in a ghost town
Ghost town
•• ••
An Instrument of Everything
by WurlD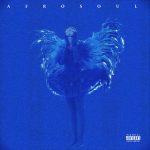 Growing up in Nigeria, my first introduction to music was through the popular African musical styles of Fuji and Juju. My parents would play songs from the greats including the late Ayinde Barrister, Sina Peters, and King Sunny Ade – to name a few.
I always dreamed of traveling to the United States to pursue a career in music. I was heavily influenced by the R&B and Hip-Hop artists that I watched on TV daily throughout my childhood. As a teenager, my family moved to the United States and it was a huge culture shock for me! I had to learn new ways of doing things and adjust to the new normal around me.
I discovered so many other genres of music like R&B, Hip-Hop, Alternative, and Soul through my peers in high school while living in Atlanta. It was during this time that I learned the art of creating music. The ruthless and competitive spirit of Atlanta's music scene pushed me beyond my comfort zone. I strived to be the best version of myself daily.
Nigeria is always my first love. I adopted so much of my initial style from just being around my parents, uncles, and grandparents. My mom and dad dressed to kill for every occasion and that became a part of me, effortlessly. I believe style is beyond just what you wear. It's about your confidence and how you stand out from a crowd while still being authentic to yourself. I adopted every other range in my style while living and traveling throughout the United States.
We become an instrument of everything that we have seen, that we have learned, and that we have experienced. I took the positives from the places I have lived and put that energy into my overall creative process. All of these different musical genres and cultures have shaped who I am today as an artist!
— —
— — — —
?  © courtesy of the artist
:: Stream WurlD ::