This Black History Month, Atwood Magazine has invited artists to participate in a series of essays, interviews, reviews, poetry, playlists, and more features in recognition of, and out of respect for the symbolism and significance of this month.
---
Today, stunning English singer/songwriter Samm Henshaw shares some of his favorite Black artists as a part of Atwood Magazine's Black History Month series. Hailing from London and signed to Sony UK, Samm Henshaw has been on the come-up for years now. His The Sound Experiment and The Sound Experiment 2 EPs are incredibly lively and spirited vessels of hauntingly beautiful soul expression – but it's been through his more recent singles like "Broke," "How Does It Feel?" and "Church" (ft. EARTHGANG) that Henshaw found a broad audience, and began ramping up his global presence. Following a collaboration with Brooklyn duo Brasstracks ("Change for Me") and his two-song showcase with COLORSXSTUDIOS ("Thoughts and Prayers" and "Still Broke"), Henshaw closed out 2020 with December's "All Good" – all but ensuring we'd be singing his words well into the new year, and beyond.
A source of strength and a beacon of feel-good euphoria, "All Good" is a sunny and cheerful manifesto: A groovy, gallant, and upbeat smile-inducing revelry that delivers the irresistible celebration we all crave.
Ooh, bet I'd look good in some sheets
It's been a long week, think I'm finna kick up my feet
I'm craving isolation and a few tangerines
I crave a little me time, on my free time
But time be movin' slow
But ain't no stagger when I step
I'm a causal man so I always watch before I tread
I ain't mad, I'm just tryna get my ass up out this desk
It's real hard to ease pressure off with ties around your neck
It's all good, baby
Just think I need to loosen up
It's all good, baby
Just think I need to loosen up
'Cause it's just better like that
'Cause it's just better like that
It's all good, baby
Just think I need to loosen up
•• ••
My Top 5 Influences
by Samm Henshaw
Stevie Wonder – Lately 
I always loved Stevie growing up, but this track was a stand out for me: It's just near perfect as a song.
Kirk Franklin – Now Behold the lamb
Kirk would have always made this playlist as he was always a constant in my life but this was a song that really made me look at the composition
Jay-Z – U Don't Know
What can i say about this mans catalogue, his story, the blueprint he has left towards black excellence, this song was classic a Jay Z/Just Blaze masterpiece
Wretch 32 – His & Hers
One of the most underrated rappers i think, his word play, his concepts, for me he flies the flag for British rap,
PJ Morton – Claustrophobic 
I've been a PJ fan since the Maroon 5 times but this song really resonated with me, it echoed a lot of the conversations i was having at that time.
Tiana Major9 – Same Space?
Had to add Tiana in here, i think what she's doing has been incredible and this song in particular was the one from the EP that really showed how much of a talent she really is.
Donny Hathaway – I Believe in Music
Donny the Don, without him I don't think I'd be making soul music, his delivery, his tone, just so much character in all he's ever done.
Aretha Franklin – Chain of Fools
For me, the absolute Queen of Soul: There will never be another Aretha.
Erykah Badu & The Roots – You Got Me
Erykah is obviously a legend in her own right but this song just has everything i love about music, the classic melody, the live instrumentation that guitar riff
— —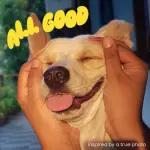 ? © Edward Cooke
:: Stream Samm Henshaw ::
---