This Black History Month, Atwood Magazine has invited artists to participate in a series of essays, interviews, reviews, poetry, playlists, and more features in recognition of, and out of respect for the symbolism and significance of this month.
---
Today, dazzling Interscope Records-signed singer/songwriter Elah Hale dives into the depths of her buoyant and groovy new song "Foolish" as a part of Atwood Magazine's Black History Month series. A stunningly talented alt-pop artist born and raised in New York City, Hale debuted with the smoldering R&B vibe "Six Missed Calls" in late 2018, which she followed a year later with mesmerizing single "Comet" alongside Earth Dad.
Soon after signing to major label Interscope Records, Hale released her debut Room 206 EP in April 2020. A glistening affair full of soaring energy and understated beauty, Room 206 remains a powerful introduction to a genre-fluid pop artist on the rise – one whose stunning vocals are matched only by her delicate, sweet instrumental arrangements and evocative, compelling lyrics. Standout songs like the thumping, sweet "My House" and bittersweet "Holding You Close" put Hale's multifaceted artistry on full display as she embraces and reflects on her first twenty years through a coming-of-age lens. Songs like "one star rating" and "Way Down" further flesh out her universal allure, featuring deep dives into familiar realms of intimacy and connection that evoke as much vulnerability in the artist as in her listeners.
Hale's first single since releasing Room 206 is a heart-on-sleeve upheaval of aching feeling and buoyant, finessed alt-pop passion. Out March 4, 2021, "foolish" is a sweet seduction: "I guess I loved you more than you loved me. I am a fool, I let you do this to me," Hale sings in a sobering verse, vowing vengeance ("I'm gonna get you back for this one, you better watch your back…") on the one who broke her heart and cut her down. She goes on to rise in a shining, dynamic chorus full of shimmering effervescence: "I feel foolish, thinking I could do this with someone like you, baby, you play me for a fool, baby," she sings – her confidence radiating and inner strength on high. Silky smooth and tantalizingly electric, "Foolish" is an irresistible take on bad romance that cements Elah Hale's status as a 2021 Artist to Watch. It's heartache wrapped in a delicious, catchy 2.5 minutes of musical bliss.
Listen to "foolish" below, and learn more about Elah Hale's latest single as she shares the inspirations and influences that went into making this impassioned, expressive new song.
I spent time looking back at a relationship that feels like a million years ago and attempted to assess exactly what I felt at that time – and why.
•• ••
I feel foolish
thinking I could do this
with someone like you, baby
you play me for a fool, baby
– "Foolish," Elah Hale
•• ••
A CONVERSATION WITH ELAH HALE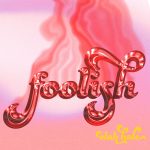 Atwood Magazine: What is the significance of this song, for you? Did you learn anything about yourself over the process of writing and recording it?
Elah Hale: I had so much fun writing this song. I wrote it a while ago and there really wasn't any pressure, it was just about having a good fun session and making music I enjoyed. The song really is me reminiscing on a relationship and figuring out that even if I was in love – and even if the other person was, too – I was making a mistake by staying in the relationship, and looking back now, I feel foolish.
How did you start writing "Foolish"?
Elah Hale: The song in its early phases reminded me of like a superhero song, and I really wanted to write something that both honored me feeling stupid and hurt but also was fun and not just depressing, I wrote the song way on the other side of the relationship so I could look at it from a neutral if not positive side.
"I guess I love you more than you love me," you sing. It's a very direct, stark line. What was it like to sing these deep emotions through such vivid lines?
Elah Hale: I think what's interesting for me about these lines is they don't feel very emotional anymore because they're about a time so far away. They're tapped into a time that was extremely emotional and that's what comes through, but writing them was almost just factual. I spent time looking back at a relationship that feels like a million years ago and attempted to assess exactly what I felt at that time – and why.
Why is the idea of feeling "Foolish" so resonant for you? What do you think it is about this emotion gave it that weight and gravity?
Elah Hale: I think so many people I know feel foolish in relationships, this definitely wasn't just my experience and often its looked at with so much embarrassment and shame and this thing that we want to shove away in a corner and I wanted to touch on that feeling but without the embarrassment shining through- it's okay that shit doesn't work out, it's not always supposed to.
What do you hope others take away from this song?
Elah Hale: I hope it serves as a reminder that we all make many many mistakes in relationships and we should be allowed to honor them for what they are and the purpose they served, but it's also okay if you look back and think that you were stupid for making some of the choices you did haha.
— —
Stream: "Foolish" – Elah Hale
— — — —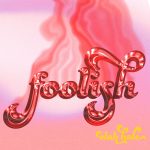 ? © Jingyu Lin
:: Elah Hale ::
---