Sarah Grace McLaughlin, best known as Bishop Briggs, recently catapulted onto the alternative/pop scene: Her debut single "Wild Horses" served as the speed anthem for Acura, her follow-up single "River" became a 2016 summer smash hit – garnering over 50 million streams, she opened up for Coldplay on their recent A Head Full of Dreams tour, and she headlined her own stage at SXSW 2017. All this, and Bishop Briggs has yet to release a debut album or EP.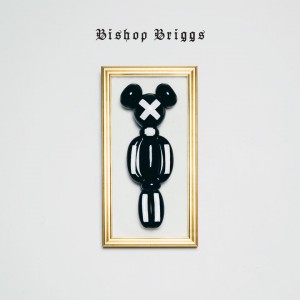 Briggs takes her stage name from her parents' hometown in Scotland, Bishopbriggs, to remind herself of her origins, although she had a worldly experience growing up in Japan and Hong Kong before attending college in Hollywood, CA. Music has been her passion ever since she was first introduced to the Japanese karaoke bar scene as a child; she penned some of her first songs when she was seven years old. Her sound is a melting pot of tenacious, raspy vocals infused with elements of gospel and modern hip-hop. Briggs describes it as "trap-soul." She can be spotted often sporting a signature double ponytail and vintage bomber jackets.
After a long, impressive and exciting year, Bishop Briggs will drop her self-titled debut EP this Friday, April 14 – right as she sets off on her first headline tour! Atwood Magazine recently had the opportunity to speak with Bishop Briggs, learning about her humble, bubbly persona and vivacious experience as a rising artist.
Watch: "River" – Bishop Briggs
A CONVERSATION WITH BISHOP BRIGGS
Atwood Magazine: Your stage name stems from your parents' hometown in Scotland. What made you decide to use that as your artist name?
Bishop Briggs: Well, my entire family lives in this area called Bishopbriggs, and I kinda thought of this way to thank them for always supporting me. It's also a way every time I introduce myself to remind me who I am, and it would remind me of home.
In a past interview you mentioned you grew up listening to what your parents listened to, which includes acts like Coldplay. Did it feel surreal for you when you found out you would be opening for them on tour?
Bishop Briggs: Yes! It was insane.  I still wish there was a video tape of my face when I got the news.  The first person I called was my dad; he was the first person who introduced me to Coldplay growing up.  I never heard a grown man scream that high pitched scream [chuckles] in my life.  I'll probably never forget that moment.
You're inspired from the Japanese karaoke scene. What was the point in your life that made you realize you wanted to make a career out of singing?
Bishop Briggs: Well, I never really knew if I could make a career out of it. I just knew it's all I ever wanted to do. It was where my soul felt most fulfilled. So it was never a case of knowing if I could ever make money off of it, or if I could provide doing it, but I just knew I wouldn't be a happy person if I didn't sing every single day and write every single day.
I wouldn't be a happy person if I didn't sing every single day and write every single day.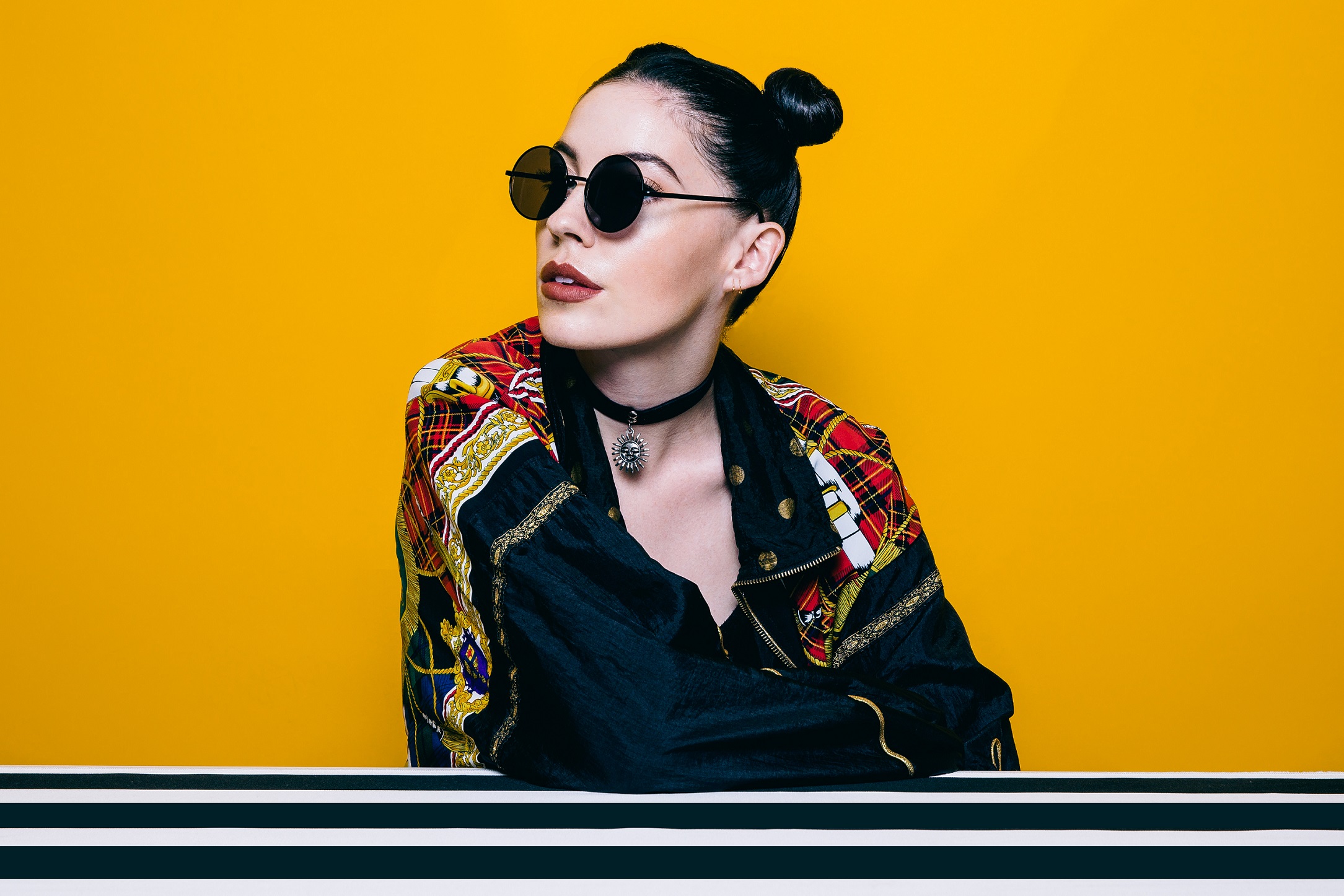 How would you describe your experience in the music industry so far? From meeting fellow artists like Desiigner and working with some of the best producers?
Bishop Briggs: wooo! Oh my gosh I mean my first instinct by hearing you say that is a dream come true.  You know I think collaboration and meeting people that inspire you is a cherry on top of being able to do music every single day. Meeting Desiigner was very cool because in that post I appeared very calm, but moments before that I gave him a huge hug and I excitedly told him that I covered "Panda," which I did (chuckles) for Alt Nation. And he was so genuine and so sweet, but yeah I think it's really a dream come true.  I think the music industry as a whole has these highs and lows and these different moments, and those are definitely some highs.
Listen: "Panda" – Bishop Briggs
---
You were down performing in SXSW. What was the experience like as an artist? And have you been there before as a fan?
Bishop Briggs: That's the thing – I've never been! I always wanted to go. I truly had the time of my life. I love discovering new music and watching bands that I'm a fan of.  On every single corner and every single street there is more and more music to enjoy and discover.  It was definitely my type of scene and It was so great to be there as a performer. I definitely would go back just as a lover of music.  But playing the shows there was just so much fun and the energy is so electric and I really wish I could have stayed longer.
What are some of the acts you saw down there that you would recommend to others?
Bishop Briggs: Ooh! Of course Lewis Del Mar; that was unbelievable. I saw [Island Records labelmate] "thisissigrid," Sigrid; it's funny, I keep saying peoples' names by their Instagram or Twitter handle [chuckles]. Jessie Reyez was really incredible. Crazily at one of my shows I did for Feed The Beat, Banks was playing next door.  So that was a very cool moment. It was insane.
You describe your music as trap-soul. I'm curious, how did those elements come out of Hong Kong and Japan?
Bishop Briggs: Well when I lived in Japan, I was in a gospel choir for a short amount of time when I was really young, and that was how I got introduced to these amazing harmonies and just saying lyrics that were about the emotion of exactly how you feel. That really was my introduction to this world of soul, and even Motown music.  So I think that was probably the biggest influencer.
Can you walk me through your process of how your songs are created? "River" just seems so complex with the lyrics and the hard-hitting melody.
Bishop Briggs: Aw, thank you. Yeah with "River," it was really interesting: I met Mark Jackson and Ian Brendon Scott, who are the producers behind the music. And the first session we had together, we wrote "River." It's interesting, I think – sometimes when you have your first session, there's so much adrenaline and fear and excitement that enables you to create something magical or just create something, whatever it may be.
In your opinion, why do you think "River" became so successful?
Bishop Briggs: It's hard for me to say.  But… I don't know how to say this without sounding strange. I think I'm just so thankful to be able to release music, and for people to connect with it. It's so hard to truly define what success is, but that is something that I really appreciated: From just getting support from music fans, music lovers, music appreciators, and that has just meant so much to me.
Where do you usually look for inspiration when creating your music?
Bishop Briggs: Hmm, I try to look for inspiration no matter where I am.  I do tend to have a bit of a darker perspective when it comes to writing and perhaps a slightly darker take on life situations. So that could be very inspiring. I also think that it's important to know you don't have to be in a dark place to write; you can feel so very stable and very calm, but it's okay to release that different side of you. You should go to the studio no matter what and continue writing.
You don't have to be in a dark place to write… it's okay to release that different side of you.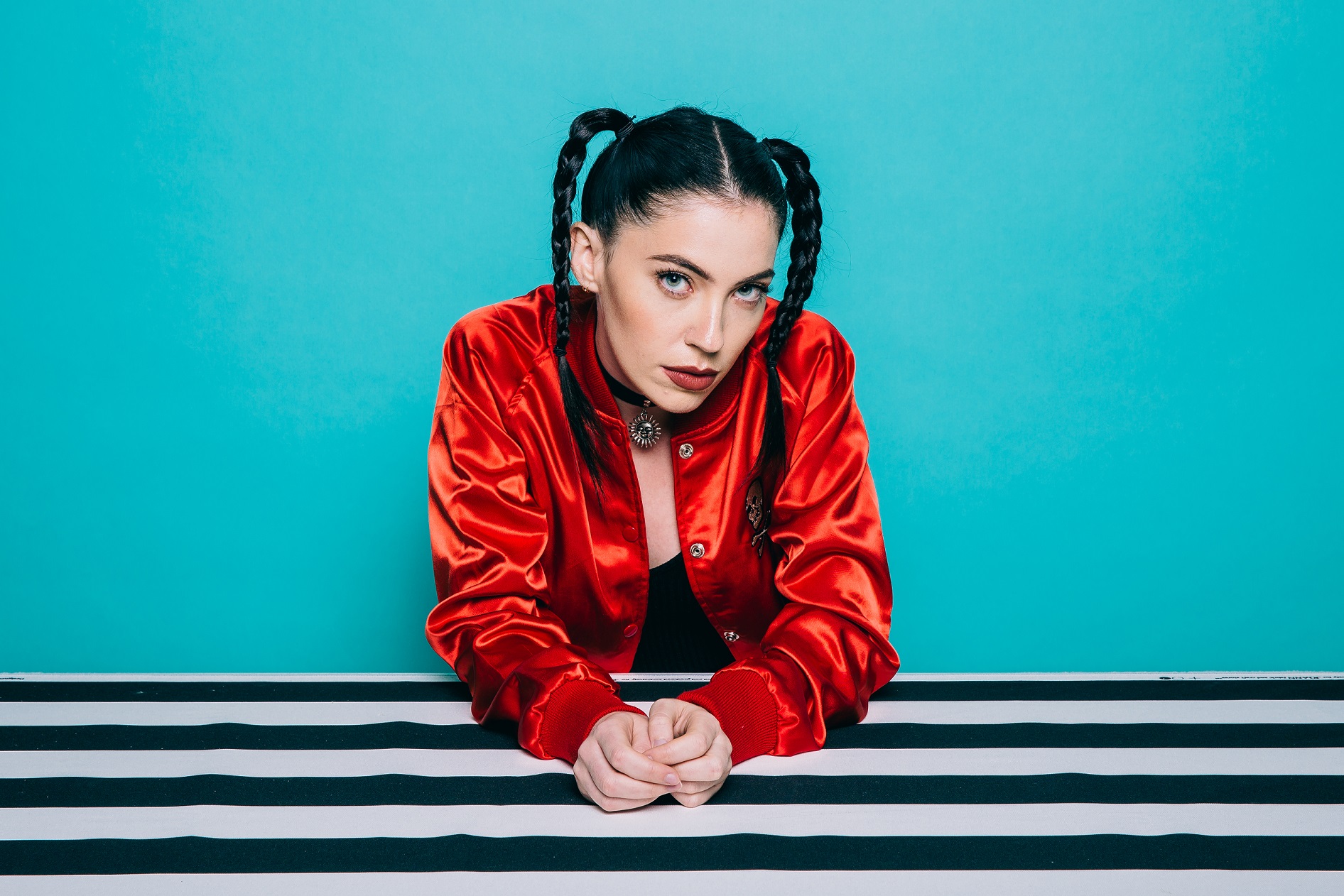 It's an achievement itself to have brands use your music like Acura did with "Wild Horses" but do you think there are any other brands your music would be a good fit for?
Bishop Briggs: Oh my god!  I could only hope that there are a lot of brands that would like to use my music. I just feel really appreciative and lucky so far.
Your songs sound like you are baring it all through your music. What got you to the point where you feel comfortable sharing yourself with the rest of the world?
Bishop Briggs: I think the key is you pretend the rest of the world won't hear it. So when I'm recording and writing, I just say to myself, "Yeah who knows if anyone will hear this, yeah maybe I won't release it," in that way I can be completely honest. And perhaps by the time it's released, I am a little more comfortable with that idea. But I don't know, I think we live in a world and really cool time in music where there doesn't have to be this barrier between the listener and person that's making the music. There can be this direct connection in vulnerability; I've been really, really enjoying that and I've been trying to just accept that for what it is.
The key is you pretend the rest of the world won't hear it.
I know "River" and "Wild Horses" have been given a lot of attention but can you talk about what inspired some of your other tracks like "Pray (Empty Gun)," "The Way I Do," and "Be Your Love."
Bishop Briggs: Yes of course. I guess I'll start with "The Way I Do" that is probably the song that means the most to me because it's all about my relationship with music.  Basically I went to this psychic with one of my friends who is also a musician and the psychic said to my friend that she was considering quitting music so I looked at the psychic and looked at my friend and said that's not true.  Then she actually revealed to me she had been considering it and thinking about it.  It was this very strange and scary moment and almost a selfish moment where I thought if you leave now you'll never know how great this can be…  You'll never understand the pain that I'm going through.  You'll never feel the way I do.  Then the next day was when I went into the studio and that was how the way I do came about.  So every time I sing it I always think about how much music means to me and it really is this love affair that has such ups and downs.
As far as "Pray (Empty Gun)" it was during this year, I try no matter what to always write in my current state of mind. I think you can draw from experiences in your past of course but for me I do love when I'm listening to music and I know they are talking about that thing that happened two weeks before they recorded.  I do love that instant thing and with "Pray (Empty Gun)" I was put in that situation where I just decided to take the higher road because I knew I would be happier that way and that maybe sending light to someone was much more part of my personality than maybe doing the other thing that I was encouraged to do.
With all these songs you know it's up to interpretation and I love hearing how people perceive the music and take it all in.  but "Be Your Love" was also a little love note if you will to music as well.  That no matter what it throws at me and no matter how much difficulty it brings me in my life it is my one true love.
Can you talk about your unreleased material that you are excited about to release on your debut EP?
Bishop Briggs: Oh my gosh, I'm so excited to release new music and there are definitely fewer barriers in the music that's coming out. It's more honest and direct.  I'm really excited to hear if people connect with it, and if they are interested to learn more about me and what's going on.
Bishop Briggs' core devotion to putting out authentic, emotive music is unmatched.  She spent years hustling, performing at nearly every meager bar venue she could get booked at in Los Angeles before being scouted – the traditional way – by former Interscope A&R stalwart George Robertson. It was strenuous, yet she didn't give in and her perseverance paid off.
Those years enabled her to hone in and really fine-tune her craft.  Her vocals are reminiscent of powerhouse Florence Welch, yet her sound is unique – from the heavy beats mixed in with the hollering gospels of "River," to the ominous vibes elicited from "Wild Horses," to the uplifting-swagger ballad "Pray (Empty Gun)." Each song has its own unique tale and interpretation. Bishop Briggs defies modern pop, forging her own road: She is, intrinsically, the definition of a true artist at heart.
Bishop Briggs EP is out 4/14/2017 via Island Records
— — — —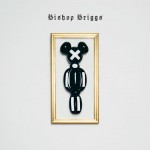 cover © Jabari Jacobs