Dark and distraught, Elle Belle's 'No Signal' captures the tension of life in Trump's America through a glistening fusion of pop and rock energy.
— —
"The album is happening right now because of the state of the world. This album is a reaction to the current culture clash in America and its "leadership," and tries to make sense of them," states an emphatic Elle Belle. Indeed, the land of the free and the home of the brave feels like it's succumbing to utter disarray. Is the great 242-year-old American Empire falling in 2018? Is this the beginning of the downfall for the mighty United States? Elle Belle opens his new album with a sad and ominous question: "Have we reached the end?" In most cases, such an entrance might be considered rhetorical by nature. For No Signal, these five words signify a dark cloud, setting the scene for what's to come. Dark, distraught, and politically driven, Elle Belle's No Signal captures the tension of life in Trump's America through a glistening fusion of pop/rock energy.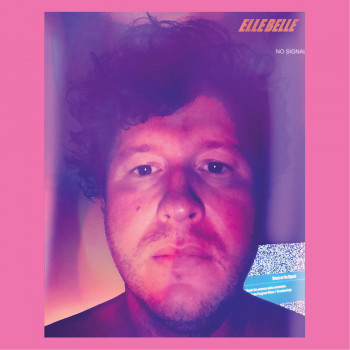 Atwood Magazine is proud to be premiering Elle Belle's sophomore album No Signal, out 6/27/2018 via Little Record Company. The artistic alias for Los Angeles-based Christopher Pappas, Elle Belle is a musical shape-shifter and phase shifter, his music ranging from synth-driven dance tunes to voracious garage rock songs and shiny pop anthems. No Signal offers a little bit of everything as its author embeds himself in the turbulent culture climate of his time.
"I wanted to write a record that wasn't just simply a "protest" record, Elle Belle tells Atwood Magazine. "I feel like that's such an easy, played-out take. Instead I wanted to examine my relationship with the right wing of this country, the impossibility of reconciliation with them, and me and my fellow liberals' culpability in getting trump elected through not taking the threat of the Trump presidency seriously enough. I'm not sure I can ever forgive America for what we have done these last two years, and I wanted to write about that heartbreak."
Fear, anger, sadness, and more rear their heads throughout nine songs that, slowly but surely, affirm Elle Belle's breakup with America. "American Dreamer" opens No Signal with a cry into the darkness. The beautiful pop song proves a catchy singalong, but its undertones are anything but fun: "I would have started here, a questionnaire: When were you last happy?" Elle Belle sings into the wind. Title track "No Signal" supports the introduction with a heavy explosion of emotion; we feel turmoil in frenetic synths as Elle Belle keeps his cool, maintaining composure amidst some especially storm seas.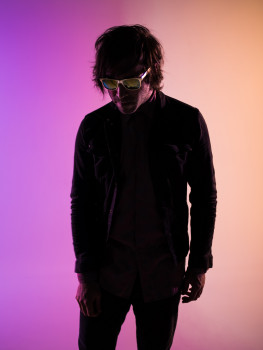 Elle Belle explains,
There's one song in particular called 'The Witch Is Burning' that perhaps is the perfect cross-section of what I wanted to explore on the record. It feels like the saddest song to me. I don't doubt that there must be some kind of empathy I can muster for Trump supporters. Like when a significant other cheats and you do the hard work of at least trying to see the situation from their perspective and maybe find a reason for the betrayal:
It's politics of adverts
housed by cowards in ivory towers
who give flowers to us
It seems like we agree that politics have become corrupt. Drain the swamp and all that….
The camera pans
"look i see land"
Columbus welcome to the new world
of voyeuristic, sad statistics, mystics, girls with lip stick
I can't love anymore.
The world is changing and its frightening. They're getting older and things aren't the way it was when they were young. Every new thing they see on Fox News tells them someone is coming to kill them, in fact, "here's a video of it happening to someone else!" Then right after that: Here is a woman that is too young for you, and why THEIR new brand of feminism means YOU'RE AWFUL. NEXT AT 11! Fear, anger, alienation, isolation. The world Republicans live in is so small and sad. I wanted this song to feel like that loneliness."
Elle Belle's No Signal encapsulates this darkness and terror, embodying the artist's own perspective while at least attempting to see things from both sides – even if he has no empathy for where certain beliefs stem from. A true record of and for its time, No Signal resonates with pain and stress: While pop music is overall made for entertainment, this album feels more like a reckoning than it does a "casual listening" piece.
Still, it's hard not to play some songs on repeat. Stream No Signal exclusively on Atwood Magazine! Elle Belle's new album is out everywhere this Friday, 6/29/2018 via Little Record Company. Pre-order the album here!
Listen:  'No Signal' – Elle Belle
— —
— — — —
? © Casey Curry
:: Stream Elle Belle ::