A love song with a bite, Butterjack's "Hot Sauce" is simple, seductive, and sexy: A catchy, feelgood indulgence of ecstasy and euphoria.
— —
This one goes out to the lovers of all things hot n' spicy: Whether you're a Tabasco, Cholula or Tapatío loyalist, or one of those folks who puts Sriracha on every meal, Butterjack's catchy song "Hot Sauce" puts a fiery new spin on love and lust that excites the mind and quenches the taste buds.
yes, we're going to lean into the wordplay as much as possible. Join us, won't you?
Where did you come from
I don't want you ever to go
You've got that hot sauce
The one I've been looking for
I would walk a thousand miles
cos you warm my bones
Cover me a thousand nights
In something that I just can't get enough of
Stream: "Hot Sauce" – Butterjack
---
Atwood Magazine is proud to be premiering "Hot Sauce," the brand new single from Butterjack. The new solo project of former The X Factor contestant and Blackpool-based artist Aiden Grimshaw, Butterjack debuted in 2017 with the songs "Other Worlds" and "Good Girls," both of which have enjoyed early successes while allowing Grimshaw to break into new territories. Butterjack is as much an idea or concept as it is Grimshaw's artistic identity: He can do anything – like sip hot sauce, from the jar, with a straw.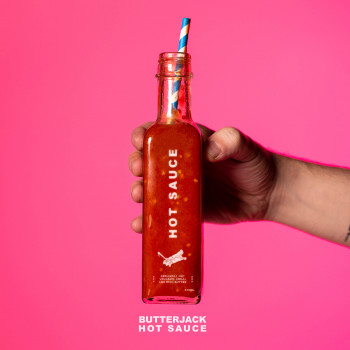 It's automatic
It's sex and magic
The sweetest temptation
a natural reaction
So let's get started
I wanna feel your body
Burning up like hot sauce
"Hot Sauce" starts 2019 off with a provocative spice as Butterjack begins the campaign toward a future debut album. A summery dance-pop jam bursting with feelgood vibes, the infectious song urges listeners to shake our hips and move our feet. It's automatic.
"I wrote this song in the summer, I was on the way to a session in King's Cross and it's a really hot day and this was my third session of the week. I'd written some pretty decent tunes but I wanted to write something a little easier and a little more fun, just to chill out," Grimshaw recalls. "I got to the studio and said, "I want to write a song called hot sauce" – at first I think the guys were a bit weirded out but I explained it and it started to take shape. It's a pretty weird song title, but I wanted to demonstrate that feeling you get when you have a hot madras or a vindaloo and you think "holy shit that's burning my mouth off!" but it's actually in a nice way.
He continues, "For me, it reminds me of that feeling you get when you meet somebody for the first time, that electric like 'woah!' but with that real good feeling after. And I've now got a song out called Hot Sauce!"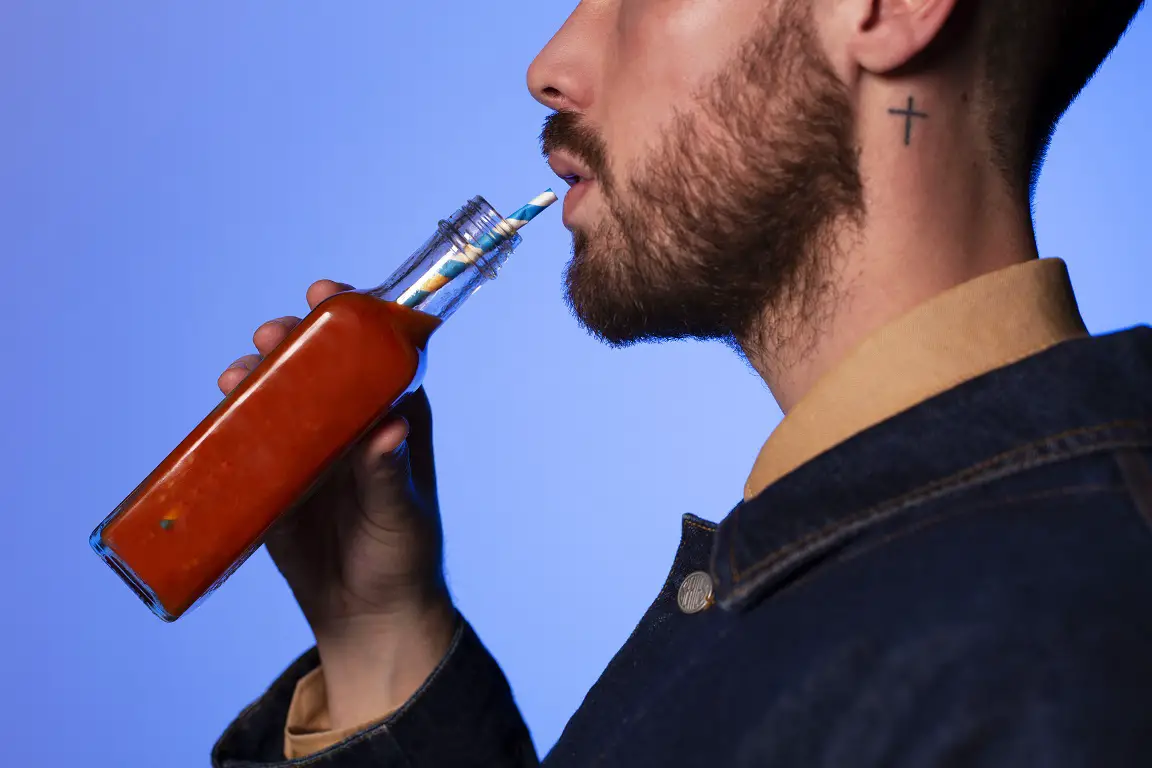 Floating on feelings
Desire can hold our weight
Some sexual healing
Cos love is a losing game
I would walk a thousand miles
Give you all my gold
1-9-4-5 fahrenheit
Is something that I just can't get enough of
Not only has Butterjack taken a great song name from conception to completion, but he's also injected metaphors and literal flavors along the way to make the track fully embrace itself. "Hot Sauce" is a song worthy of its seductive name, a tantalizing indulgence of ecstasy and desire.
A love song with a bite, "Hot Sauce" is simple, seductive, and very effective. Butterjack captures the euphoria of love's connection through a visual we haven't seen before – and let's face it, when it comes to something as timeless as love, that's no easy task. Stream "Hot Sauce" exclusively on Atwood Magazine!
You're the only one who's got that hot sauce
Reigning on my body like a waterfall
You are in my heart like a chemical
You got me addicted to that hot sauce
Stream: "Hot Sauce" – Butterjack
— —
— — — —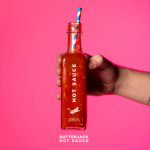 ? © Jodie Guest
:: Stream Butterjack ::