A visceral and cinematic outpouring of alt-pop and rock energies, Maggie Miles' debut album 'Am I Drowning or Am I Just Learning How to Swim?' is a dark and instantly memorable introduction.
Stream: "Shiver" – Maggie Miles
---
Rising high up out of the darkness, Maggie Miles' debut album is a fearless musical flame full of ceaseless energy and dynamic passion.
For a brand new artist on the scene for just shy of two years, it's a perfectly consolidated introduction that captures everything the 21-year-old might want to share from the top. Showcasing Miles' vocal prowess and lyrical wit with tight dynamics, feverish grooves, and expressive implosions of feeling, Am I Drowning or Am I Just Learning How to Swim? is a visceral, cinematic outpouring – in other words, an ideal debut.
Why do our questions stay unasked?
Why can't our first loves be our last?
Why do I hate everything I've made?
Don't you care about what you have saved?
Echoes remind me of who I am
And who I was, now I can't stand
My eyes are lifted toward the clouds
But your help is covered by my doubt
Why do I separate?
Why do I separate myself?
I'm split right down the middle
I can't help but feel just a little tense
A little tense
I'm torn here, apart down the middle
I hope that I still have a little sense
A little sense, yeah
– "Split," Maggie Miles
Independently released August 26, 2020 via Warehouse West Entertainment Records, Am I Drowning Or Am I Just Learning How To Swim? has the kind of sleek alternative polish and musical finesse of a major label release, but it's unapologetically indie – meaning we know it took only a few key people, rather than a village, to bring this record to fruition. The first full length from Northern Virginia-born, Nashville-based Maggie Miles is an intense emotional and musical seduction, bringing us up close and personal to the artist in such a way that leaves us feeling like she's an old, familiar friend.
The daughter of a pastor, Miles is a multi-instrumentalist who plays the piano, drums, guitar, ukulele, mandolin, banjo, keytar, and more; since releasing her first single "Belief" in January 2019, Miles has been steadily sharing her many musical faces through a stream of diverse, dynamic songs that ache, groove, and (for lack of a better word) rock. The jam "Shiver" arrived at last year's end, followed this past February with the now hit single "WHATDOISAY?" Miles' heartfelt and soulful vocals soar in each of her songs, and it's in these moments – the preludes that put her on the radar to begin with – that she radiates sheer, raw talent.
For Miles, music is a sort of therapy. "I make music for the utter reason alone that I need to create something for myself that makes sense, when nothing else around me does," she explains.
That blend of earthly searching and existential wandering comes to life in an impressively well-rounded outpouring that opens with the immersive "Swing Your Concerns" melting into the burning initial cut "Move." ""Move how I want to, I can't see your light," Miles sings with wily guitars and a fidgety breakbeat moving our hips and heads alike. "Who is in the breakthrough? Won't put up a fight…" She is assertive and affective right off the bat, setting a high bar with cool sonics and an intoxicating confidence. As the tracks progress, Miles peels back her layers and dives in to the deeper end of the soul, spilling pain and insecurity onto the page in safe spaces like "WHATDOISAY?," "Split," "Deserve This", and her personal favorite, the fervent alternative upheaval "My Motivation Died."
I live inside, it hurts
I've made mistakes, I can't escape myself
Findin' your peace is all I'd need but I cherish my control
Circle back to my conscience
Cut off all bad intentions
To a fault, independent
Circle back, circle back
I've been tryin' to make myself alive
I'm awake but my motivation died
Someone rapture my emotions
'Cause they're spinnin' out
They're spinnin' out
---
If "My Motivation Died." is one of the album's darkest moments, it's purposefully followed by another instant album highlight: "Hilary Duff." Diving into those feelings of being alone in a crowded room, the song is a burst of musical levity – a little quirky and funky, with a hot trumpet solo interwoven with a vibrant electric guitar outpouring that makes sure we'll be coming back to this song for months to come.
Why would I rather get drunk at 2 p.m. then try to manage who I am
That's lazy, don't wanna be lazy
Elevate the big occasions to cover up my expectations
Lately, it's so lazy
Chain smoke, oh, what I
Keep closed inside
Can't show that I'm a ghost
With hollowed hopes at times
---
"As a record, it's pretty inconsistent, yet cohesive," Miles says of her album as a whole. "It's eclectic, and at times the lyrics are contradictory to the sonics. That's very much who I am; I'm not very one dimensional."
If there is anything to be taken away from this record, it is that self-discovery is a long and exciting process. The album's title, which derives from a lyric on the bittersweet song "Swim," expresses Miles' state of mind so perfectly: "Am I drowning? Or am I just learning how to swim? I'm sinking; if I push up from the bottom, will I breathe again?" The record asks these and more rhetorical questions whose answers lie not in textbooks or some tip-of-the-tongue mind magic, but rather in experience and a future that is yet unwritten. As ferocious electric guitars crescendo and dim and Miles sings the final lines of her album on the fever dream "Sanitized Things," we are left to reflect on this journey she has brought us on: One that leaves so much up in the air, and yet seems to leave us with a renewed sense of purpose and being. We're not meant to immediately know ourselves through this record, but hopefully it can be a soundtrack to facilitating these questions we have to ask in order to understand who we are, and most importantly, why we are the way we are.
And if you're not looking for such a cerebral dive, simply bask in the dazzling tapestries of sound that give Maggie Miles' music its an inescapable allure. Immersive and catchy, Am I Drowning or Am I Just Learning How to Swim? is a dark and instantly memorable introduction.
Experience the full record via our exclusive stream, and peek inside Maggie Miles' Am I Drowning or Am I Just Learning How to Swim? with Atwood Magazine as the artist goes track-by-track through the music and lyrics of her debut album!
— —
'Am I Drowning or Am I Just Learning How to Swim?' – Maggie Miles
:: Inside Am I Drowning… ::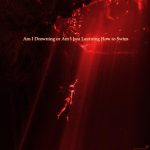 — —
Swing Your Concerns
Pretty self explanatory, intro track, gets you pumped yada yada. Super fun live.
Move
Starts to dive into the guitar sonics of the later tracks, but doesnt get quite as dark. I pulled from some Prince inspired tones and feelings. tracked DI so it gave a very clean tone.
Shiver
groovy, honest, light..yet intrusive to your insecurities. Shiver's intention is for you to feel seen.
WHATDOISAY?
a loud statement shouted into the void. I'm asking this in all caps for a reason.
Split
this song is dense. It's loud & abrasive. My intention in this track was to move the listeners head but also evoke the story & struggle of humans existing in a dichotomy.
Deserve This
this is one of the darker tracks on the record, it opened the door for me as far as believing that "Dark-Pop" was a genre that I could truly exist in. This feels like the moment on the album that you're beginning to draw closer to the ocean floor.
My Motivation Died
this song just about spilled out of me, I adore the way the production on it turned out. I would love to dive further into this vibe for future projects.
Hilary Duff
an excursion from the density. Hilary Duff continues to exclaim confusion and hurt, while dressed for a party.
Swim
you could consider this the title track. "Swim" made me realize I was writing an album; it feels like a good representation of your 20s and what exactly it means to stay afloat.
i'm always smiling when i'm crying about you
while most of the record touches on past events and me processing them, "i'm always smiling" seems to be a bit closer to my current reality here in nashville.
139
psalm 139
Sanitized Things
I wrote this song long before I moved to Nashville. It's a rock ballad of sorts. I wanted it to be last because in the moments leading up to it, the record takes such a dip in energy and tone that when the chorus to this song explodes, so does the listener.
— —
— — — —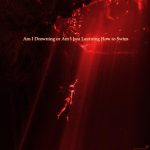 ? © 2020
:: Stream Maggie Miles ::
---