An unapologetic assertion of love, struggle, and leaving, Blackout Balter's debut album 'Animal' speaks to human nature at its most visceral core.
Stream: "Red Letter" – Blackout Balter
---
Nashville's Blackout Balter explode into their debut album with a rush of punk and alternative rock energies, ready to seize the moment and arrest the senses.
An unapologetic assertion of love, struggle, and leaving, the band's aptly-titled Animal (October 2, 2020) speaks to human nature at its most visceral core: When gut instinct supersedes logic, and our inner animal roars. Fourteen tracks of pure adrenaline offer a stinging introduction that inspires, excites, and pushes us to attack our dreams.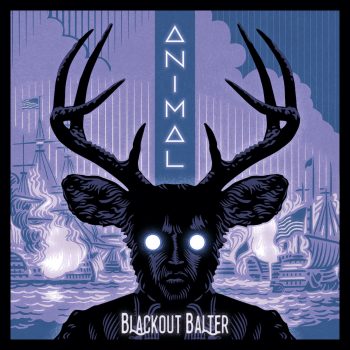 "There's a strong sense of struggle all over this album," says Blackout Balter's frontman and founder, Phil Cohen. A military veteran, former professional hockey player, and entrepreneur, Cohen has been all-in, living each day to the fullest ever since he returned from his final deployment in Afghanistan. "I found out life was really short, and I made a commitment to myself that I would always do what I wanted to do from that point forward," he explains. This level of passion shows in Cohen's long resume, but it's made all the more prominent through his music.
Produced by Grammy Award winner Jeremy Ferguson (Cage the Elephant) and assisted by Grammy Award winner Emily Lazar (David Bowie, Coldplay), Animal manifests grit, perseverance, and spirited charisma through hearty, searing rock n' roll. Blackout Balter's feverish attitude is evident right out of the gate with Animal's fiery opening track and lead single, "Red Letter." Beginning with a rush of guitar feedback that spills into an onslaught of raw urgency, Cohen and co. paint a portrait of a parallel universe where fame becomes their failing. "There's a great deal of irony in 'Red Letter'," says Cohen. "We've seen this sense of complacency overtake a lot of popular bands; but we're not famous yet [laughs], and I refuse to ever take any bit of success for granted."
The following thirteen songs find the band constantly engaging their audience with catchy songwriting and edgy, in-your-face sonics. The rip-roaring "Wild One" – one of Cohen's personal favorites – delivers an extra dose of heavy guitars and synths over a propulsive, driving groove. The relentless "Chongqing" pays homage to China, where Cohen spent much of the past few years working, learning, and immersing himself in local culture. The military-inspired, harmony-laden fantasy "Burn the Ships" retells the story of Spanish conquistador Hernán Cortés, who (legend has it) instructed his troops to burn their ships once they made landfall in Mexico. It's the ultimate all-in commitment – a notion that speaks directly to Cohen's outlook on life.
---
Animal is not without its moments of levity and calm: The bouncy garage- and surf-punk influenced "Surf" is an upbeat indulgence that calls to mind old sepia film footage of people in swimsuits on the beach with surfboards; the playful "She," with its effervescent melody and open hi-hat/snare drumming, has a charm reminiscent of The Beatles and Britpop; and the haunting "Burns" – a reference to the burning of witches in Salem – communicates a strained feeling of sadness through acoustic guitars laden with heavy flanger and echo effects.
"All of these songs are first written on acoustic guitar," Cohen shares. "It's a hefty process to take them from singer/songwriter to alternative rock n' roll, but that's oftentimes where the songwriting magic happens – that's where it gets interesting."
Cohen loves the challenge behind writing unique melodies, but it's also been his therapy for as long as he can remember. "The struggle, itself, is important. Interesting and beautiful things often come from struggling with a blank page," he says. "When an artist has struggled with a piece of art over a significant period of time, you can almost feel it. I like some of that human struggle showing through in our music – the imperfections."
I like some of that human struggle showing through in our music – the imperfections.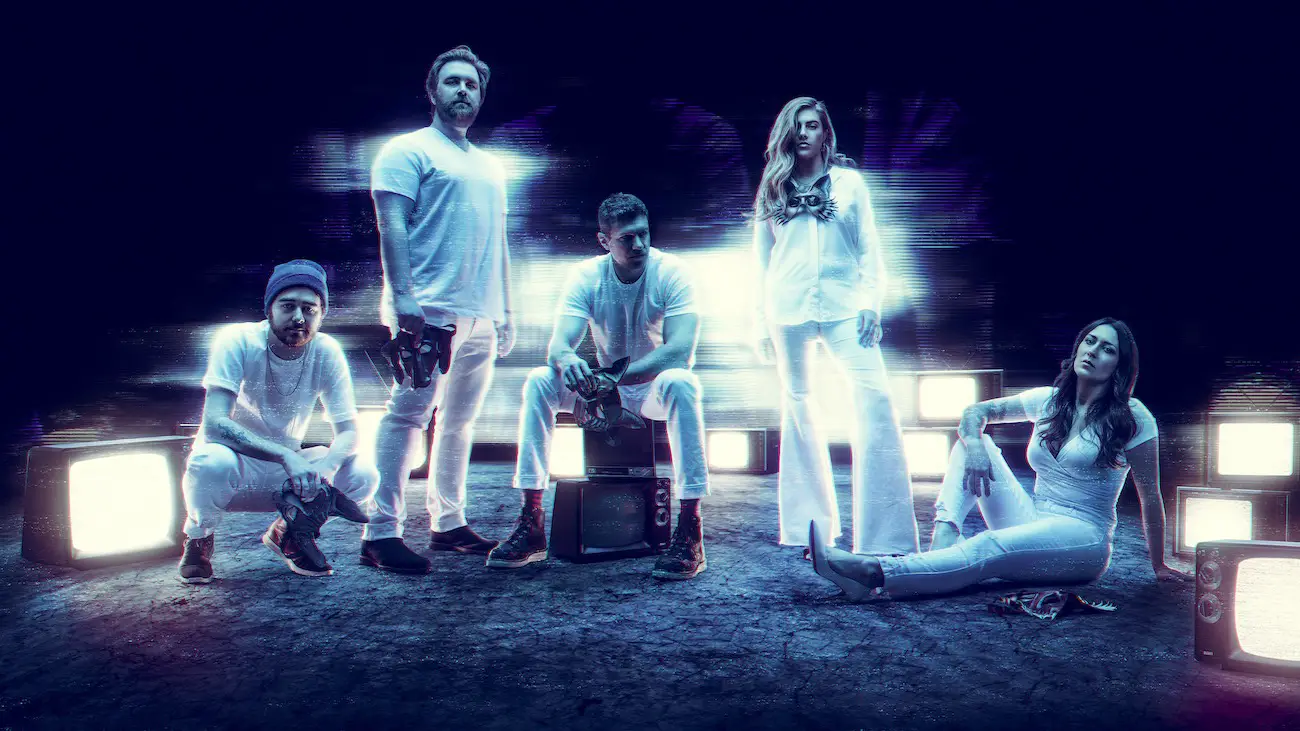 That physical stress and emotional strain shine throughout Blackout Balter's debut, but above all, we hear Cohen's weathered, impassioned, and resilient soul soldiering on and driving headfirst into the unknown.
Cohen founded Blackout Balter in 2016 while he was still living in Boston. A chance encounter with The Killers' founding member, Dave Keuning, resulted in Cohen's cobbling together a band and flying out to Las Vegas, where he recorded at The Killers' personal studio, Battle Born. On the album, we hear performances by Mary Meyer, Christina Pollitt, Robbie Harrington, and Johnny Rees. Moving to Nashville gave Blackout Balter a fresh start: Today, Cohen performs alongside original member Christina Pollitt (keys/synthesizer, backup vocals), as well as J. Marco (guitar, backup vocals), Hayden Cotcher (drums), and Emma García (bass guitar).
---
As a whole, Animal is a true tempest of human emotion and experience: A twisted, beautiful cross between Kiss, Oasis, and Neon Trees blending unadulterated power with infectious character. It's a diverse, yet distinctly cohesive record that demands as much of its listeners as it does of itself.
"I hope the concept of attitude shows through in our music," Cohen says. "This notion that you have the power to do anything you want."
Animal unleashes a world of possibility and flights of fancy. It's heavy, but uplifting; emphatically raw, yet wholly finessed. Experience the full record via our below stream, and peek inside Blackout Balter's Animal with Atwood Magazine as Phil Cohen goes track-by-track through the music and lyrics of his band's debut album!
— —
Stream: 'Animal' – Blackout Balter
:: Inside Animal ::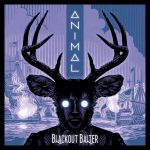 — —
Red Letter
"I wanted 'Red Letter' to punch the listener in the face—to push the idea that rock music is both attitude and melody; passion and nuance. This song is one off the oldest on the album, as it was written a few years ago; but I've always loved the melodies in this one. It's still one of our favorites to play live."
Burn The Ships
"For some reason, I've always heard a lot of Bowie in this song. When I was writing Burn The Ships, the chorus melody structure felt epic to me; so I really needed lyrics that fit the feel of the song. I remembered learning about the story of Cortés, burning down his own fleet of ships, off the coast of Veracruz, to remove any possibility of retreat; and I always loved this image. It was the ultimate sign of commitment, and it was the perfect backdrop for the song."
"The songwriting behind Burn The Ships was a bit different for me, as a songwriter. I usually don't tell stories in the songs I write; rather, I like to focus on the 'feel' a song portrays, and usually employ fairly abstract lyrics to twist and shape the feeling of a song. But there's an actual story here; and I like the fact that there's some historical significance to the story. As an artist, it doesn't happen often for me, but every once in a while you know when you get something right. And, to me, the bridge of Burn The Ships is one of the best things I've written, melodically. In my mind, it's a moment of clarity in the song, surrounded by a sea of chaos. Of course, these moments of clarity happen in real life too, and I think they're worthy of artistic examination. To me, they're really beautiful. And I think Burn The Ships gets this feeling right."
Surf
"We wanted to cram as much stereotypic surf rock stuff into this song, while slapping on a modern overtone and giving it a sharp outer-edge. The guitar tremolo, rolling surf-style bass-line, the 2/1 snare drum pattern, 'ohhh, ohhh, ohhh' backup vocals–it's all there.  But, thematically speaking, Surf has a darker side, and–as far as the songwriting goes–it's an attempt to juxtapose a happy, less-serious outer-shell with a deeper, more serious core.  To this day, though I wrote the song and have played it hundreds of times, the chaotic bridge, or middle section of the song, really speaks to me.  Shaping and molding these types of semi-strange, melodic connections through music–almost a musical digression, in a way–really get me excited as a songwriter."
She
"When the melodies of this song originally popped into my head, I thought of Amy Winehouse. Then I recorded a quick demo, added some trumpet, and really thought it sounded like Amy Winehouse [laughs]. When the song was still very fresh, I showed it to a number of friends and no one could detect the Winehouse influence, so I rolled with it [laughs]. In the studio, I really wanted to play up the 50's and 60's rock aesthetic, so we put a lot of emphasis on the Ringo-esq open hi-hat/snare drumbeat. The gang vocals were also an important part of this song–very fun to do, too. I think we captured the attitude I was looking for. When a group of people are all yelling 'shut up' together, into a microphone, it's definitely fun and memorable."
Chongqing
"This song seems a bit different for us. It seems poppier, almost Ramones-esq when I listen to the recording. It also has a bit of the call-and-response aesthetic that I pushed hard in our song Wild One. This song isn't really a story–it's a collection of feelings. Chongqing is one of China's 10 largest cities. Over the past 5 or so years, between our last EP 'Twist and Bend' and our forthcoming LP 'ANIMAL', I spent a lot of time on the ground in China. I love China; and I really care about the culture and people. To me, this song represents some of the very complex feelings and emotions I have about China."
General
"General is a simple song, but I really respond to the melody structure and I like the prosody, poetic meter, and lyric structure of the song, too. A number of years ago, I was a US military officer, so I used the military as a backdrop for the lyrics ('General,' as in the high-ranking officer); but I really wanted to play up a sense of regret and longing for the past, through the 'Better off…' lyric structure used throughout the song. The song's protagonist is definitely dealing with a number of things, and he's trying to reconcile the current state of his life as he thinks about his past. The melodic structure of the song's bridge gives a nod to one of my absolute favorite songwriters, Elliott Smith. Each time I listen to or play the song, I can hear Elliott Smith's influence all over it."
Burns
"Regret, longing, sadness, being overlooked, being alone–these are all themes I tried to confront in the song 'Burns.' Aesthetically, with regard to the overall sonics of the song, I wanted it to sound a bit foggy and distant. The song is a simple verse/chorus/verse/chorus structure, with no bridge–which is a bit unusual for me; but I didn't feel as if the song needed more. When I wrote 'Burns,' I used the Salam Witch Trials as the primary allegory–at least, that's the image I had in mind [laughs]. It's a serious song, though–and I always feel a lot of emotion when I play it."
As I Lay
"I touch on a number of themes in 'As I Lay.' The military stuff is there, and some general themes about relationships are there, too. Generally speaking, this song is about setting things down and moving on. The strong lead synth melody haunted me for a long time before I finally recorded the original demo. I've found that recording the melodies that are always dancing around my brain is the only way to make them stop [laughs]. We overdubbed a really cool snare on the bridge, to accent the sporadic beat. Jeremy [Ferguson], our producer, called it the 'Jesus snare,' and I still like the sound of those drum hits."
Wild One
"We were done recording the entire album—13 tracks; and I remember driving home from the studio with an interesting melody stuck in my head. It usually takes me a long time to write songs, but I finished the body of Wild One in only a few days. When I was back in the studio, I asked Jeremy [Ferguson], our producer, if we could record a quick demo of this new song that I was in the process of writing. When we recorded it initially, the song didn't even have a bridge. It sounded rough and raw, and I loved the way the topline vocal melody danced around the simple chord structure."
"Wild One is a nod to the military 'Jody' song format—a call and response song, sung during military marches. I love the way this format lends itself to somewhat of a haunting aesthetic. It's a passionate song, jam-packed with attitude and raw emotion. When we recorded Wild One, I thought we'd just keep it as a demo for the next album, as I wrote this song after the others had already been recorded. But we all really liked the song's character and grit, and it quickly became one of our favorites."
Sinners
"A straight-down-the-middle rock song, Sinners has always spoken to me, since the early demo days. I think of Badfinger and Big Star when I hear Sinners, but these bands are not significant influences of mine–though I do appreciate their music. Through this song, I wanted to show raw attitude.  It's another that confronts the idea that we all have issues and that we should just move forward and do the things that are important to us, regardless of how others feel."
Margins
"This song is one of my favorites on the album. It's got energy and grit, and it's got some geeky 'business-speak' in it: 'Call on WTP, and then you set MR and get MR to MC'–I love that line, as it's discussing one's Willingness To Pay and the equation to maximize profit (Marginal Revenue = Marginal Cost) [laughs]. When I was getting my MBA at MIT, we always talked about these sorts of things, when starting a company. It's easy to maximize profit when you are solving an equation on a piece of paper, but when you're starting a real company, you quickly find out how hard it is [laughs]. I wrote the majority of this song in China, while I was starting a company over there. The original demo was done on my phone via GarageBand, and I still like the sound of it."
Nature
"This song and a song called 'My Friends' were essentially written together. 'My Friends' was tracked during the recording sessions for this album, but didn't make it because the lyrics were never finished. The dark, minor-chord verses in 'Nature' lead into redemptive major chord choruses–I tend to use this tool a lot in my songwriting. Originally, I was debating leaving this one off the album. I've always liked the melodies, but it was slower than most of our other stuff, and we put trumpet and trombone in it–something I never thought I'd like to hear in rock music [laughs]."
Bear
"I literally wrote the initial chorus melody of this song, sitting next to one of my closest friends, Misha. We were sitting on a couch, talking about life, and I was doodling on acoustic guitar, asking him how to play Russian folk music. I really love the major chord progression of the chorus, which serves to heighten the subtle eeriness of the song–even though major chord progressions don't usually heighten eeriness (They usually heighten a song's happiness). I worked hard to shape the song's feeling through the juxtaposition of the minor-note verses with the major chord choruses and the subject matter. This song has been an important one for me, actually. When I listen to or play it, I hear a sense of loss, and optimism, and some fairly unsettling feelings, as well. On it's outermost shell, it seems like a simple, little song; but–to me–it's really quite complex. It seems like it marks the end of a journey; so it is a fitting final song on the album."
— —
— — — —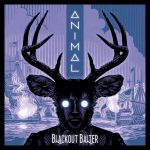 ? © 2020
:: Stream Blackout Balter ::
---