A warm and wistful wash of comforting, rich alt-folk, Blake Layman's quietly charming solo debut "Unhistoric Acts" marks a thrilling start for the Charlottesville singer/songwriter.
Stream: "Unhistoric Acts" – Blake Layman
---
A warm and wistful wash of comforting, rich alt-folk, Blake Layman's debut solo single marks a thrilling start for the Charlottesville singer/songwriter. Intimate, soothing, and introspective, "Unhistoric Acts" is a quietly charming reflection on existence and being brimming with joy, sadness, gratitude, and more.
I could have been a hanging black walnut,
drawer pull, or a fallen wren
I count my place as a matter of business
when the Lord was sorting us out
Goodness in hiding, found in the open
I keep on fighting for love from no one
Dying to be recognized for something
that will never be enough
When I feel good it's killed
by my beautiful insignificance
My fragile life needs to be spent
loving more than I have
Atwood Magazine is proud to be premiering the song and music video fro "Unhistoric Acts," Blake Layman's debut solo single. The bassist for fellow Charlottesville, Virginia-based pop/rock act Frames (whom we premiered last year), Layman's solo artistry is many years in the making: His full-length solo record Goodness, Littered, out June 25, was recorded sporadically throughout the pandemic over the past year.
"It's essentially a bookend to my 20s and a collage of fragmented songwriting sessions over the past seven years, finally weaved into a cohesive interpretation of my own personal nostalgia," Layman says.
The result of that journey opens with "Unhistoric Acts," a toe-tapping alt-folk song that blends gorgeous acoustic and electric guitar patterns together with the artist's soft vocals. Hot on the mic, Layman comes to us ethereal yet strong – his words full of conviction and resolve as he weaves his way through this dazzling tapestry of a song:
Goodness in hiding, found in the open
I keep on fighting for love from no one
Where did the children's voices go?
Who stopped my heart's joyous flow?
Lost somewhere on the bathroom floor
Cut my hair, I know no more
Per Layman, "Unhistoric Acts" not only sets the scene for Goodness, Littered from a sonic perspective, but it also speaks to the record's philosophies and sentimental, thought-provoking lyricism.
"This song is a thank-you note to the party (beyond my parents) responsible for letting me participate in life as a human being, more specifically my place among other human lives that I know as my family and friends," Layman tells Atwood Magazine. "I had become strangely obsessed with the idea that I could have just as easily entered the world, sentient or not, in a range of forms from inanimate to the wide array of animate possibilities. I don't know if there is any validity in such a theory, but it led to an abundance of gratitude for my specific situation in life and served as a somber reminder of those who have been kept from experiencing a privileged lifestyle."
"I get together with a couple of my best friends once or twice a year to simply sit and talk for hours on end. It was during these conversations that I came to understand what "goodnesses" are and the importance of identifying them when I encounter them. A more articulate definition for such a general term is probably called for here, but all I have is a mental rambling that you will be glad I spared. Anyhow, from what I remember, I began to think about this word and its substance more intentionally following a conversation with said friends about T.S. Eliot's Four Quartets and the inexplicit spiritual goodness the poems convey. "Goodness" would seem long since self-evident, but with this reimagined vocabulary I was finally given the language to scratch the surface on explaining the pervasive yet subtle beauty I had always found in certain books, movies, people, landscapes, mundane routines, conversations, etc. This was a lot to include lyrically, so I settled for the first two lines in the chorus."
"The celebration of goodness is offset in the song by personal laments of loneliness, inadequacy, negligibility, and the accompanying irony that I long for a "hidden life," comprised of "unhistoric acts," as outlined by George Eliot/Mary Anne Evans in her novel Middlemarch."
Goodness in hiding, found in the open
I keep on fighting for love from no one
Sugar rush of love, the crash of my sorrow
Came in like a dove, waits for tomorrow
"Unhistoric Acts" is the kind of immersive folk-adjacent song that brings its surroundings to silence: And as a hush falls over his crowd, Layman invites all to dwell in their own depths.
It's an emotional and philosophical immersion for the senses, and an exploration worth taking. Meanwhile the Zach Phillips-directed music video is a lively source of whimsy and good-natured fun.
"If you are looking for poetry in the music video, you won't find it," Layman explains. "I thought through some ideas that I saw becoming a futile attempt at portraying the theme of the song. I ultimately decided it would be wrong to suppress the side of me that wanted to approach a music video from the opposite end of the sincerity spectrum. So I got my brother (my early-teenage-years-era, cowboy-home-video-making costar) to join me in telling the story of two lonesome, jaded cowboys with suppressed charm who violently cross paths with their beloved dogs in tow only to discover they were both acting on their own fragile masculinity and undue insecurities. But will they be able to maintain their new found friendship in such trying times? (I just now made up that plot retrospectively, but maybe there is some poetry after all.)"
Layman's decision – and Phillips' direction – pay off big time, giving "Unhistoric Acts" that tongue-in-cheek edge and letting it be something we can come to in times of tension and light-hearted ease. It solidifies the song as a wondrous beginning for the singer/songwriter, and one that hints at great things to come from his forthcoming debut album.
Goodness, Littered is out June 25, 2021.
— —
Stream: "Unhistoric Acts" – Blake Layman
— — — —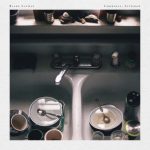 ? © Alex Gore
:: Stream Blake Layman ::
---