Nashville singer/songwriter Savannah Conley stuns with stirring alternative and indie pop gold on new EP 'Surprise, Surprise', an intimate, elegant, and charming set of coming-of-age songs reckoning with the throes of young adulthood.
Stream: "Being Around You" – Savannah Conley
---
F*cking finally.
Savannah Conley's sophomore EP is a long time in the making, but it was well worth the wait. The Nashville singer/songwriter stuns with stirring alternative and indie pop gold on Surprise, Surprise, an intimate, elegant, and charming set of coming-of-age songs reckoning with the throes of young adulthood.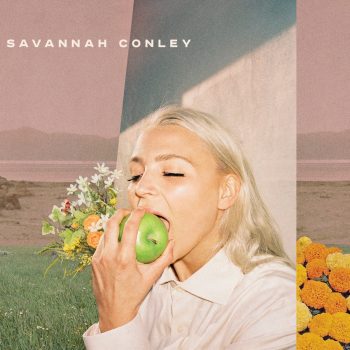 bought a bottle of that drink you like
never liked the taste at all
looks like muddy water at the bottom
tastes like rubbing alcohol
but it reminds me of you
smells like chances on your breath
I don't think that I can choke it down
but I'm gonna try my best
tired of being around you
when I can't be with you, like I want to
tired of being around you
and it's only getting harder
– "Being Around You," Savannah Conley
Released April 30, 2021 via EMPIRE, Surprise, Surprise arrives a long three years after Savannah Conley's "inspiring, nuanced, and altogether mesmerizing" debut EP Twenty-Twenty – one of Atwood Magazine's first Editor's Picks – but as one listen to her new EP's songs makes crystal clear, Conley hasn't been sitting around watching the clouds go. Previously praised as "a rising star on the horizon who's bound to be the one breaking hearts in just a matter of time," Conley's blend of edgy guitar rock and buoyant pop melodies makes her the needle in Nashville's haystack.
"It definitely has been a twisty, windy road to get to this point, things I never could have expected," Savannah Conley tells Atwood Magazine. "I was on a major record label for just shy of three years, co-chaired by a producer who I still have a great relationship with today. We made a whole record together that just didn't end up working. For whatever reason, everyone was just on different pages. So, even though no one had any harsh feelings toward each other, we decided to call it quits. This took a lot of time and trouble-shooting, which definitely accounts for a lot of the gap between releases. But, I'm so glad that the situation allowed me to have the room to explore and find some autonomy. It's a testament to the great people I currently work with and have worked with. This group of songs comes from a lot of searching on my part of who I am to me and not to anyone else. Who I am as an artist comes from a lot of different places, so it was important to me to try to blend all of those things: My roots, my influences, and my natural inclinations."
Building off her experience making Twenty-Twenty with Grammy Award-winning producer Dave Cobb (and the full-length album that never saw the light of day), Conley approached her new songs with an air of open-minded confidence and self-assurance. Her vision was simple: Be true to the songs, and be true to yourself.
---
"I really wanted it to have genre-bending that is authentic to me," she recalls. "Whatever the songs I was writing called for, I wanted to do that. So, if that means acoustic guitar and folkier elements? So be it. If that means a driving bass and thrash guitars? So be it. You don't only have to be one thing or another, and I wanted that to come across in this EP."
"I think Surprise, Surprise does a good job of capturing the growth and movement I've experienced since that time period. There are songs that are reminiscent of Twenty-Twenty, but then there are songs that present other sides of me too. I was very young when we made that first EP, and I wasn't good at putting myself and my identity into the equation when it came to anything besides the writing. That is a skill I think that I started learning in the process of recording Surprise, Surprise."
It pulls from not only my roots, but also my influences and the sounds and instruments that inspire me. 
Conley transforms from a songwriter into a world-builder in Surprise, Surprise as she and her band weave enchanting, expansive musical webs of wonder full of feeling, depth, and color.
Her at once cinematic and intimate sound is as classic as it is refreshingly current: Comparable to everyone from Ireland's up-and-coming Soda Blonde and celebrated indie pop duo Tennis, to classic rock stalwarts like Fleetwood Mac and The Eagles, Surprise, Surprise's stunning six songs tackle emotional subjects with down-to-earth grace and heart-on-sleeve passion.
The EP's name is as much a nod to the titular song as it is a playful acknowledgement of how long it's been since Conley's last release.
"The track 'Surprise, Surprise' is the most visceral song on the EP for me," she explains. "It's the one that brings up the most emotion for me to play live, so that felt fitting. But, I also like the sort of tongue in cheek element of calling an EP that you're putting out after three years of not putting out any music Surprise, Surprise. Like, hey! I know no one asked for this and you might have forgotten I existed, but here ya go!"
Walking me home after dark
Telling me that I look beautiful
Everything that I've been dying to hear
Ever since I was only a girl
I wanna know what it is
That makes everything you say beautiful
Is it the way that you're looking at me
Or is it just something about your soul?
And everything hurts when it comes to love
Everything bleeds when it's cut
Everything hurts when it comes to love
Surprise, surprise, it hurts
---
Lyrically, Savannah Conley dives deeper than ever before in her new EP; her songwriting plunges into the strain and tension that come with being in your early twenties, and "Surprise, Surprise" – a no-holds-barred expression of heartbreak and heartache – captures the artist's maturing vulnerability alongside her penchant for poetic, compelling storytelling.
Yet even when she's singing from her darkest spaces, Conley finds plenty to smile about. "I do make myself laugh when I have to sing the line in 'Being Around You' that says, 'looks like muddy water out the bottle/smells like rubbing alcohol,' talking about this whiskey that a guy I liked drank that I forced myself to try to like," she cracks up. "Every time I sing it I remember how fucking awful it tasted!"
"Being Around You" opens the album with a big, expressive sound and hot-on-the-mic vocals full of passion and flare. Fat bass lines kick the record off on a heated note, and by the song's end the artist has whipped up a storm roaring with feverish electric guitar churns on one side and dramatic piano hits on the other. While her EP ultimately balances out into the "soft rock" zone, it's her diversity of sound and defiance to be any one thing that makes Savannah Conley such a thrill to listen to. From soft acoustic ballads ("Not Where I'm Going") and dazzling serenades ("Dream Boy") to freewheeling overdriven outpourings, Surprise, Surprise has something new waiting in store around every corner.
Highlights come in many forms – from the soaring high notes Conley sings in the sweet surrender "Don't Take Me Home," to the visceral explosion of energy packed into "Never Want to Be in Love." Conley cites the latter as one of her proudest achievements.
"My favorite to play live without a doubt is 'Never Want to Be in Love'. It might be my favorite, period. But I am very hard on myself, so favorites aren't really my thing."
---
Savannah Conley has thrown herself into her new music with majestic honesty and sweeping force.
Whether audiences are drawn to her vividly personal lyrics, her pained ballads, her hair-raising jams, all of the above, or none of the above, Savannah Conley gave her heart and her soul to these songs, and that comes across in every moment of Surprise, Surprise's short yet memorable runtime.
"Lyrically, I hope that all of my sometimes silly relational issues help people feel seen and understood in their silly relational issues," she says. "Sometimes love is dramatic and poignant, and sometimes it's just so silly that you have to laugh at yourself. I hope both of those things come across in this EP. As far as what I take away from it, I hope that I can continue to use my voice in a way that is authentic to me, including voicing opinions in the recording process. I didn't understand how important that was to my identity until making this EP, so I am excited to see how that might play a part in whatever comes next."
Surprise, Surprise is 21 minutes of mesmerizing musical magic that reaffirms what we've already long known about Savannah Conley.
Her talents are ready for the world's stage. Elektra lost out on a winner, but hopefully outside of the majors, it will be take far less than three years for us to hear the next installment in this artist's musical journey. She's not like Kacey Musgraves, and she isn't Maren Morris, either. Savannah Conley stands out in a league of her own, and this year she's risen to the fore with triumphant gusto and a sophisticated style.
Experience the full record via our below stream, and peek inside Savannah Conley's Surprise, Surprise EP with Atwood Magazine as the artist goes track-by-track through the music and lyrics of her sophomore EP!
Sometimes love is dramatic and poignant, and sometimes it's just so silly that you have to laugh at yourself. I hope both of those things come across in this EP.
— —
Stream: 'Surprise, Surprise' – Savannah Conley
:: Inside Surprise, Surprise ::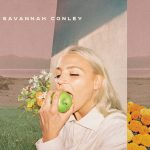 — —
Being Around You
I wrote this one by myself too after being at a party with a person that I had feelings for, but we had never had a conversation about it. I was feeling very risky and was very afraid I was going to blurt everything out at said party to the person I wanted to be with. It would have been disastrous, so luckily I had the wherewithal to go home and write the song instead.
Dream Boy
Another crush song. This one I wrote with Trent Dabbs, who is incredible. We have written together a lot now, but this was one of the first songs we ever wrote together. Essentially, this song is about hitting on someone you know is just 100% too hot for you. It doesn't go a whole lot deeper than that, because sometimes it doesn't have to.
Not Where I'm Going
Erin McCarley and Konrad Snyder wrote this song with me. I was feeling really burnt out and tired at the time, really just going a thousand miles a minute but feeling like I was going nowhere. The fact that everyone gets older was really starting to get to me, and we all just kind of put our heads together to try and capture this feeling. Knowing that this is just a phase, and trying not to fall into unhealthy old habits like escapism just because you're struggling. All there is to do is move forward.
Don't Take Me Home
I wrote this one alone too after a weird night with a person I was seeing. It felt like he was testing me in a way to see how much I could take before I walked away. There were so many mixed signals, and I just had no idea what was going on. The refrain is "Don't Take Me Home", because we would go on drives all the time for hours and hours. It was always so fun, but when he would drop me off at home, I would never know when I would hear from him again. So..'don't take me home'.
Never Want to Be in Love
I wrote this song with Andrew Petroff who is an amazing writer and producer. This was the first song we had ever written together, and I was so nervous that he wouldn't want to write a song about a crush that I had as a twenty something year old girl, but he was all for it. He was right there with me that there is importance in the first time you are truly interested in a person after getting out of a long relationship. It wasn't silly to him at all, which made it such a comfortable session.
Surprise, Surprise
This one I wrote alone. I wrote it about the person I was in love with at the time and the feeling that it had to end someday. I knew it was true, and it just tainted the love, because I thought that I would never find a love like that again. So, whenever something particularly sweet or romantic happened, it just hurt a little. But that begged the question of if the good things in love hurt, then does everything hurt? 
— —
— — — —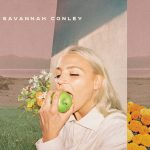 ? © Sophia Matin Azad
:: Stream Savannah Conley ::
---