Los Angeles singer/songwriter Mal stuns with her debut EP 'In Free Fall' and beautiful single "Bluebird," a sweetly moving centerpiece that rises and falls with playful ease and gentle grace.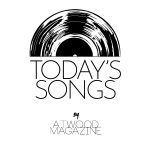 Stream: "Bluebird" – Mal
---
Soaring and cinematic in the rawest sense of the word, Mal's new EP is an intimate unveiling of youth's highs and lows set against a stunningly light electroacoustic backdrop. In Free Fall moves at its own pace, flows with its own sense of style, purpose, and lyricism, and embraces every moment of tranquility and turbulence for what they are and what they could be – and nowhere is this perhaps better realized than on the song "Bluebird," a sweetly moving centerpiece that rises and falls with playful ease and gentle grace.
Sinking deep into the grass below
Plucking blades in some kind of anxious flow
And I don't wanna leave
Now the birds are joining on the songs that you sing
It's a bluebird day and the wind is floating
And I don't wanna leave
Independently released January 8, 2021 via Same Same, the In Free Fall EP is an entrancing introduction to Mal, the alternative/indie folk solo project of Los Angeles based songwriter and guitarist Mallory Hauser. Debuting with "Bluebird" last October, Mal further teased her EP late last year with the songs "Night" and "By the Ocean" – each of which resonates with its own inner light, yet feels (both sonically and lyrically) unmistakably like a smaller piece of a greater whole. Mal's music is calm, yet full of turbulence; gentle, yet driven by fracture and instability. Her music is stripped down and relatively free of noise or clutter, and yet every song feels so full of life – ethereal yet grounded, asleep yet awake.
For Hauser, this solo project is years in the making. "I've been a touring guitarist for the past several years, but since have shifted my focus toward my own artist project — all of which I write, perform, produce, and mix," she shares. "I've also been a visual artist since high school — making videos, taking film photos, creating album art, etc. I found myself weaving all these crafts into my debut EP In Free Fall." A record with its own Virtual Reality Exhibit, this EP is more of a culmination than it is an introduction, though it ostensibly serves as both. She refers to it as "a seven-song EP that ebbs and swells as it gently pulls you under," and the shoe fits.
A 22-minute invitation to close the eyes and let go, In Free Fall is full of sonic space: The artist makes room for wonder, self-reflection, growth, healing, and learning. Opening instrumental track "3" establishes a cool, inviting architecture that transitions naturally into the acoustic enchantment, "Mtns."
---
"Art becomes more transportive as it crosses different mediums, deepening further into an alternate world with every layer that's added," Mal says of her overarching project and the EP. "With In Free Fall, I wanted to create a thematic, multi-sensational dimension that could stand on its own no matter how the audience experiences it. With this in mind, I spent a lot of time thinking about the sense of falling with no floor – how space and time become altered amid free fall. Like the sense you get using the birds-eye satellite view on Google Maps, it's a mind altering vertical perspective that forces you to try and stabilize yourself when there's nothing to ground you."
Don't know what you are thinking we could do
I don't care as long as I can
spend a little more time with you
Do you feel that too, do you feel that too?
Now the sky is sparkling like your tired eyes
That reach so deeply that I could dive inside
Perhaps the most upbeat an uplifting of In Free Fall's tracks, Mal's love song "Bluebird" arrives with gently driving drums and an intimate, close-mic'ed acoustic guitar whose vibrating strings resonate through our ear canals. "Sinking deep into the grass below, plucking blades in some kind of anxious flow," Mal sings at the onset, "and I don't wanna leave." Her voice feels free and bright; it resonates with a carefree attitude and appreciation for capturing every aspect of the present. Ultimately, it's this sparkling sense of wonder that gives "Bluebird" its magical glow.
"Falling in love has this beautiful balance of chaos and intensity but never crosses the line of being detrimental or out of control," Mal shares. "I wanted to capture this extreme with the song and the visual — kind of like the sense of taking a big, deep breath of fresh air where everything feels lighter and becomes more saturated and beautiful. The video is a quick-paced moving collage, focusing on color, texture, and motion to enhance the heightened reality where the song lives."
No, I don't wanna leave
But if you come with me
I'd feel alright, would you feel that too?
'Cause I feel alright just sitting in this car with you
If we're free falling throughout this EP, then "Bluebird" is the high point of our descent: The freest fall of all, with little baggage and a deep-seated appreciation for the journey at hand. Mal's lyrics refrain from passing judgment; rather, they soak in the ongoing connection, lay strong roots through the innocent act of presence. The result is a moment of escape, of indulgence, and of unbridled joy.
In Free Fall is certainly deserving of listeners' ears as a fresh start to the year, and we cannot wait to hear more from Mal in the future – but like her, we are committed to living in the present and taking life second by second, and day by day. For now, those seconds will be spent reveling in the mystifying warmth of her debut EP and its endless, soothing caverns of compelling sonics and evocative poetry. Mallory Hauser has enchanted us with a mesmerizing, sun-kissed set of songs that breath not only with the weight of the Santa Ana winds, but also with the heat of a life in motion.May 2020
— —
Stream: "Bluebird" – Mal
— — — —
? © Sam Weber
:: Today's Song(s) ::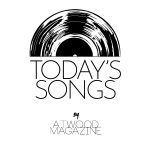 ---
:: Stream Mal ::