Shame's sophomore album 'Drunk Tank Pink' unpacks the magic and the madness of moving through transition.
• written by Lindsay Teske •
Stream: "Nigel Hitter" – Shame
---
We arguably experience two phases of adolescence: One during our teenage years where we become introduced to the realities the world has to offer, and another around our early to mid twenties where we begin to sit with those realities and process our own identity and positionality within them. Unlike its counterpart, the second adolescence comes with a significantly greater lack of guideposts. While touchstones of the first adolescence (puberty, school, stolen sips of beer, and fickle skin to name a few) tend to be largely shared, the same cannot be said for the second because it notoriously lacks uniformity.
There is no longer a checklist of experiences one can stack themself up against to know if they're "doing it right," a mythic notion we're conditioned to govern ourselves by. During a phase of life where people, places, and situations are wildly transient, one of the few things we have to hold onto is ourselves. Realizing that can be scary, and figuring out what that means on an individual level can be hard as hell. Nonetheless, in this lies what is perhaps the only universal component of the second adolescence – the strangeness that stems from realizing the dust of growing up has settled, and you've arrived.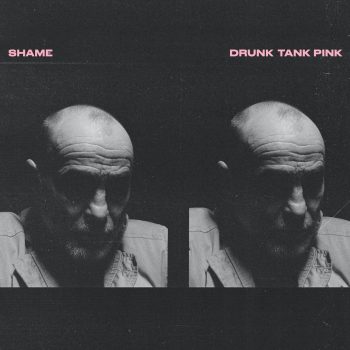 On their sophomore album Drunk Tank Pink, London-based punk experimentalists Shame distilled the scorch and strain that peppers this period into eleven whip-smart tracks.
Inspired by the band's adjustment period upon returning home after spending the early onset of their twenties on tour, the album tackles topics such as monotony, the subconscious, and how we sit with ourselves in the mundane moments of the day. This makes Drunk Tank Pink to the second adolescence what John Hughes films are to the first: a body of work that reminds us that growth, transitions, and life itself can be disorienting – and that that's okay.
While longtime listeners will be able to detect certain overlapping elements from their debut album Songs of Praise (raw and open-hearted lyrics, riffs that weave a buzzy patchwork of melodies), Drunk Tank Pink (out January 15, 2021 via Dead Oceans) is largely a departure from what we've previously heard from Shame up until this point. Here, the band sink their teeth deeper into introspection and sonic variation. The result is an album that feels achingly human.
A track worth calling attention to is "Nigel Hitter," which taps into the stifling pattern of repetition that life tends to fall into once we're old enough to understand that reality needs to coexist with hedonism. Smartly, Shame emphasizes this through repetition itself. The lyric "it just goes on" makes consistent appearances, with its resonance lying in the fact that "it" could be anything to the listener: a job they're not thrilled with, a friend who's been getting on their nerves recently, or even the fact that we are all caught in a lifelong cycle of doing laundry and taking out the trash. Generally, we're not taught that the "when I grow up…" fantasy consists of, well, boring stuff that doesn't go away. Learning to accept that this was an element behind the curtain of our shiny, imagined futures can feel bogus, and "Nigel Hitter" is a sobering reminder that we're allowed to feel exasperated about it all sometimes – no matter what our "it" consists of.
Another standout lies in "Human, for a Minute." The track is a stripped-back, stylistic petri dish that blends elements of funk, pop, rock, and sprinkles it with Shame's signature sense of grit. This makes "Human, for a Minute" the greatest leap  from Shame's previous work, and in taking that step, they demonstrate the breadth of their range. The track also acts as a showcase for bassist Josh Finerty, whose work charges the song with an electric undercurrent. "Human, for a Minute" still by no means lacks Shame's hallmark thrash and burn – rather, it reveals what lies below its surface. In this case, it's the paradox that a hallmark of the human experience is dabbling in moments of disassociation from it.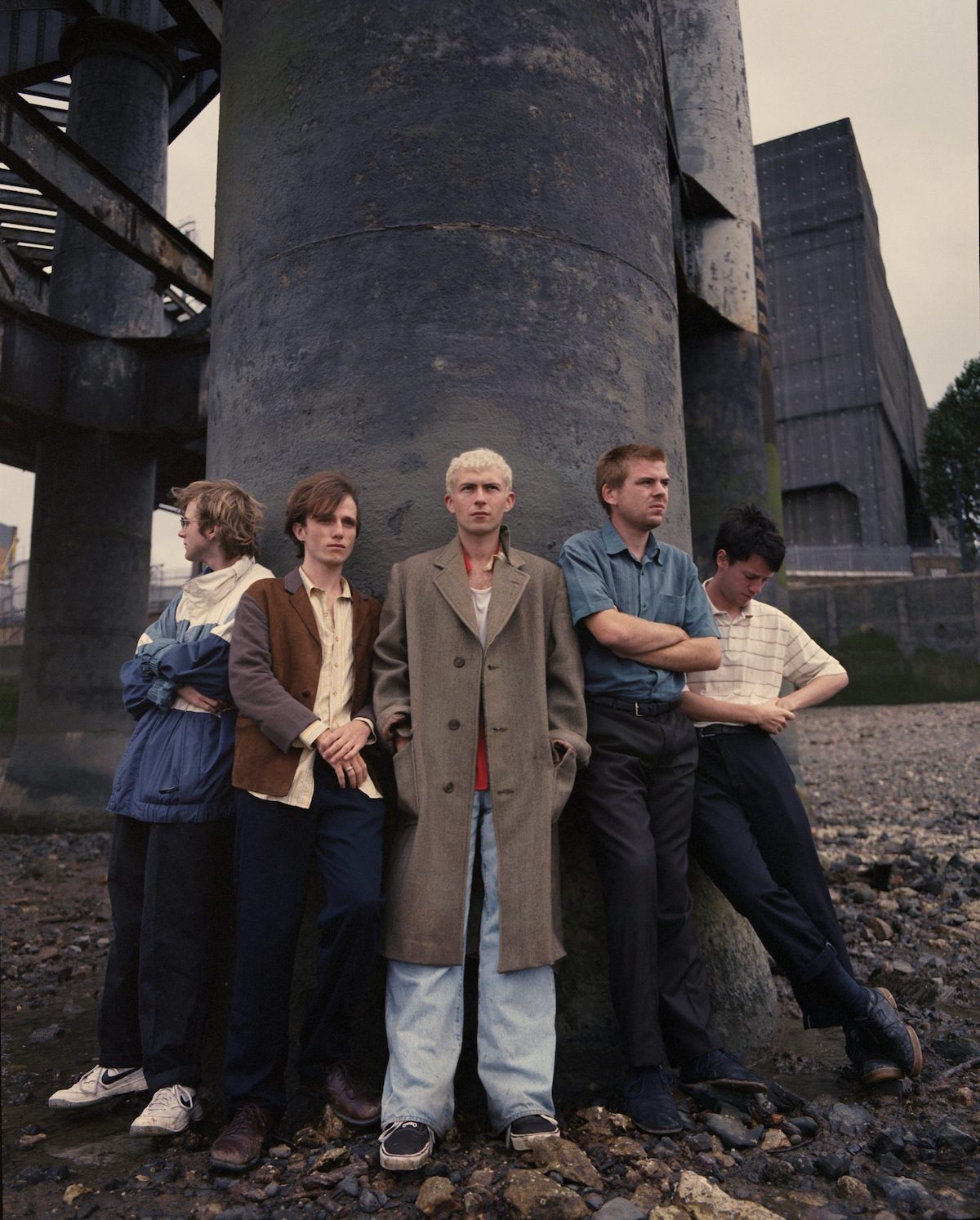 Drunk Tank Pink feels notable because it gives a soundtrack to life's quiet, in-between moments – putting an often sticky grey area for many to music.
It's an album for worrying about rent as you brush your teeth, the woozy thoughts that float through your mind as you first wake up, having silent existential panics on public transit, and an album for finding joy in knowing that we all endure this weirdness together. Growing through the second adolescence is overwhelming for plenty of good reasons. Nonetheless, a silver lining is that however difficult it may be, it forces us into better understanding ourselves and our world for all the magic, tragedy, and absurdity that it has to offer. Shame succeeded in encapsulating the emotional tapestry that these stages of life and moments can consist of, which makes Drunk Tank Pink another stride hit.
Drunk Tank Pink is out Friday, January 15, 2021 via Dead Oceans.
— —
Lindsay Teske is a music journalist and publicist who is probably trying to convince herself not to get Taco Bell right now. She currently writes for Consequence of Sound and RAMzine, and is delighted to now be counting Atwood among them after having been a longtime reader. Lindsay has her own PR agency, Carnival of Oddities, which she launched upon graduating with a MA in Creative and Cultural Entrepreneurship from Goldsmiths, University of London. Email her at lindsayteske@gmail.com
— —
— — — —
? © Sam Gregg
:: Stream Shame ::
---