With vulnerability and care, New York City-based band Brother Moses explore the facets of arguing with someone you love on their latest single, "Bathroom Floor."
Stream: "Bathroom Floor" – Brother Moses
---
If you've ever found yourself sleeping on the bathroom floor instead of in your bed a mere ten steps away, there was likely some moment of desperation that led you there. With vulnerability and care, New York City-based band Brother Moses recounts an argument that led to that kind of moment on their latest single, aptly titled "Bathroom Floor."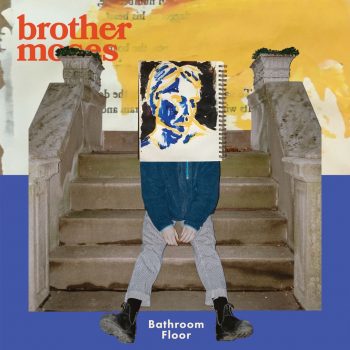 You know I had my suspicions
They were confirmed in an instant
Last night I slept on the bathroom floor
And I'd been trying to listen
Been keeping up with the dishes
Those gestures have no meaning anymore
Atwood Magazine is proud to be premiering the final single, and its music video, off of Brother Moses' upcoming album Desperation Pop, which releases on March 6, 2020. Since forming in 2014 during their college years in Fayetteville, AR, Brother Moses has released two other collections of songs: a bright and jangly EP, Legends, and a more rock-driven and emotion-laden LP, Magnolia. Their upcoming album, Desperation Pop, is a natural progression of sound boasting tracks that reflect its title: moments of desperation wrapped up in pop songs, and "Bathroom Floor" is a shining example.
Following singles "Sam and Diane" "Love Will Set You Free." and "What Does It Take?", Brother Moses slows the tempo slightly with "Bathroom Floor." Originally inspired by an argument a band-member had with their significant other, the band was struck by the vibrant story and began to develop a song around the idea of fighting with someone you love. "[We wanted] to try to capture some of the raw feelings and consequences of those conversations— feeling betrayed, saying way more than you need to, sleeping in places you otherwise wouldn't [in order] to avoid further confrontation (like the bathroom floor)," Brother Moses tells Atwood Magazine.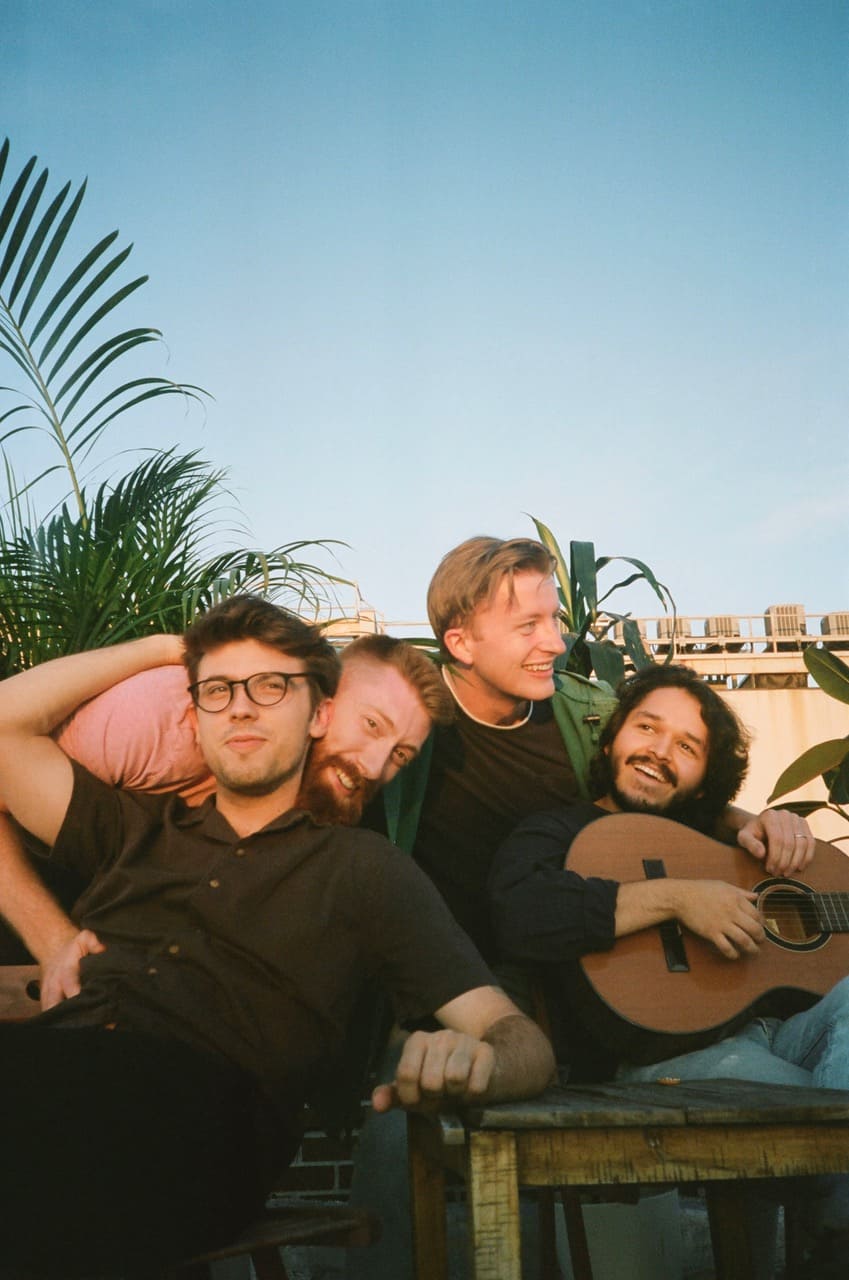 In writing about such delicate and complex moments, Brother Moses constructed "Bathroom Floor" with great care. "It took us a couple of years and two completely different finished versions of the song before we felt like we'd accurately captured the gamut of emotions available in that little snapshot," the band says.
Beginning with what feels like a deep breath, the final version of "Bathroom Floor" launches into a persistent drum loop and a soft melding of guitars, patiently recounting the aforementioned argument and then, moments that transpired months later—each segment with its own range of emotions. And as is the case with most Brother Moses songs, I am particularly struck by the way "Bathroom Floor" builds, allowing listeners a liberating moment to scream-sing along if they so choose. In the end, a loud leading guitar enters in and drowns out distant shouting before the song tapers and concedes to quiet, drums tinkling against the coolness of bathroom tile in my mind.
That was not a conversation
That was you just spilling your guts
And you're stumbling backwards
Over your own words again
This is not a confrontation
This is me just calling your bluff
As if it could help at all
The music video, shot by Jake Ruth, presents a lighter take on an emotion-soaked song—thanks in part to a cat named Max. "The song seems to us to have two distinct halves, one of them more brooding and serious than the other, so we tried to make a video that reflects that shift," the band says. "Initially, it was supposed to be a sad vignette about a young woman caring for the pet and home of someone who had passed away, but we decided it needed to take a turn somewhere. We had discussed our fears of the cat (Max) getting out during filming and decided to roll with that as the meta turn in the middle of the video."
If "Bathroom Floor", its accompanying video, and the other three singles from the upcoming Desperation Pop are any indication, Brother Moses have made an exciting and intricate record worthy of our full attention. While waiting on its grand release, you can stream "Bathroom Floor" now, exclusively on Atwood Magazine!
— —
Stream: "Bathroom Floor" – Brother Moses
— — — —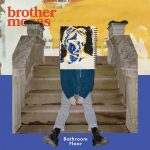 ? © Lowndes Commander
:: Stream Brother Moses ::