In "Superclean," Essex native Scott Lavene casts off the cool to create a piece of retro-rock sincerity that the repeat button was made for.
— —
Rock and roll has always revolved around the idea of coolness. The Rockstar persona is one of anarchic excess embodied by leather-clad gents with mops of unkempt hair strutting suavely across a stage. This image carries a certain mythos idolized by the countless hordes that pick up guitars looking for fame. It's such an ingrained image that rock always sits at the peak of its own holy trinity: Sex, Drugs, and Rock & Roll.
Such is the pervasiveness of this idea that it feels like a breath of fresh air when someone comes along and refuses to conform. "I'm not cool," says British singer-songwriter Scott Lavene. Nor does he try to be. In a scene overloaded with Arctic Monkeys wannabes, the earnestness of someone who marches to their own beat shines like a beam of sun through cloudy skies.
Lavene is a storyteller, and each of his songs is a chapter from his book. All pretensions and ego lie by the wayside while he imparts tales of scuffed shoes, rainy days, and the magic of mundane life. On his new song "Superclean," he plants that everyday perspective against a grand and humbling backdrop. Even in a vast and swirling cosmos, we're still nobodies living paycheck to paycheck. And that's okay.
Once more round the sun dear boy,
we're not ready to stop
A zillion miles an hour
with a quick stop at the shop
Half price tickets to heaven,
we found them in the bin.
Wearing double denim,
hoping that we'll get in.
Atwood Magazine is proud to premiere the video for "Superclean," the new single off Scott Lavene's forthcoming album Broke (due June 7th). Like a Major Tom in blue jeans, we join Lavene as he lounges on the surface of the moon, lost in space but always saving time for a quick smoke. The grand excess of rock and roll beckons, but it's not for us. We can create art right here, shuffling our feet in a discount spacesuit.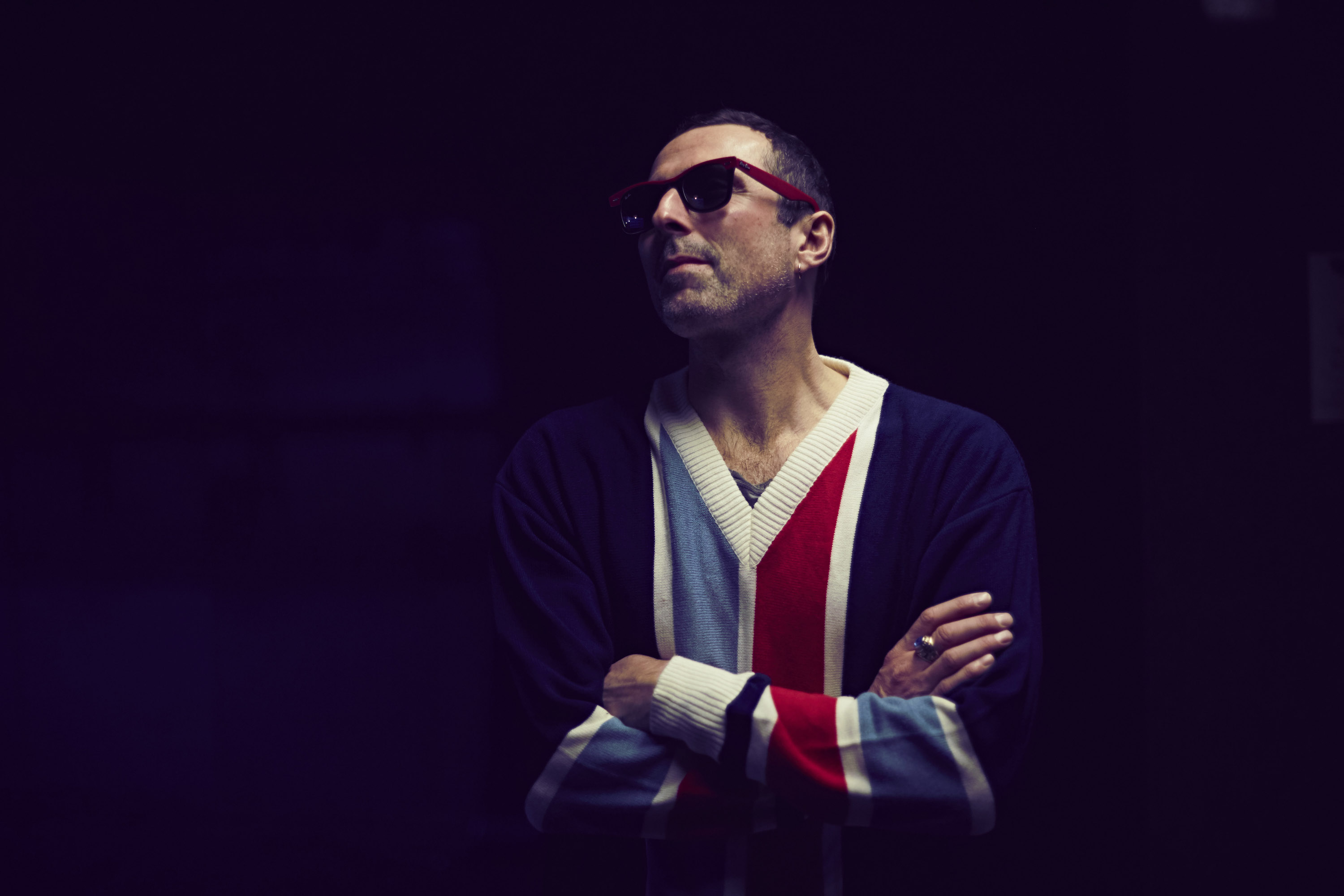 The song itself finds itself square between "Space Oddity" and the bouncing dislocation of the Talking Heads. It's the kind of infectious bop that burrows into your head on the back of 80's post-punk eccentricity. Lavene positions himself as a modern day David Byrne, armed with a halting vocal delivery that made the Talking Heads such an odd delight. It's certainly familiar, but shirks the Rockstar excess in a refreshing way.
It's a pop bop, a strut… It's about feeling good, a new chapter, eternal optimism, escape.
Scott's formative years took place in Essex in the '80s, where his first musical memories took hold in the form of the Stray Cats' "Runaway Boys." Soon he was consuming generous servings the Clash, Otis Redding, the Beatles, and the Stones before embarking on an eclectic music trip that would influence his own music.
"I like everything from cheesy pop, hip-hop, British music from the '60s, and '70s Ian Dury, to underground stuff like Suicide and the Membranes," he says. "When I first had a band I tried to be something I'm not, cool, hip, indie." But he didn't truly find his voice until he embraced the unpretentious, lo-fi aesthetic of an artist just trying to get by. "I'm just a fella from Essex and when I started writing stories and songs about my own life and what I'd seen, it all clicked."
Lavene's upcoming album is a testament to the beauty found in the ordinary. We've all lived our private dramas, falling in and out of love in tiny flats on fixed incomes. We've stargazed from the gutter, but still found time to revel in our tiny triumphs. "Superclean" and its video encapsulate this perfectly. It's a missive from the underclass, going about its routine while knowing a whole cosmos awaits. But we're fine as we are. In fact, we're dazzling.
We're superclean, top of the pops
We're superclean, king of the flops
We're superclean, bop till we drop
We're superclean, sweet like lollipops.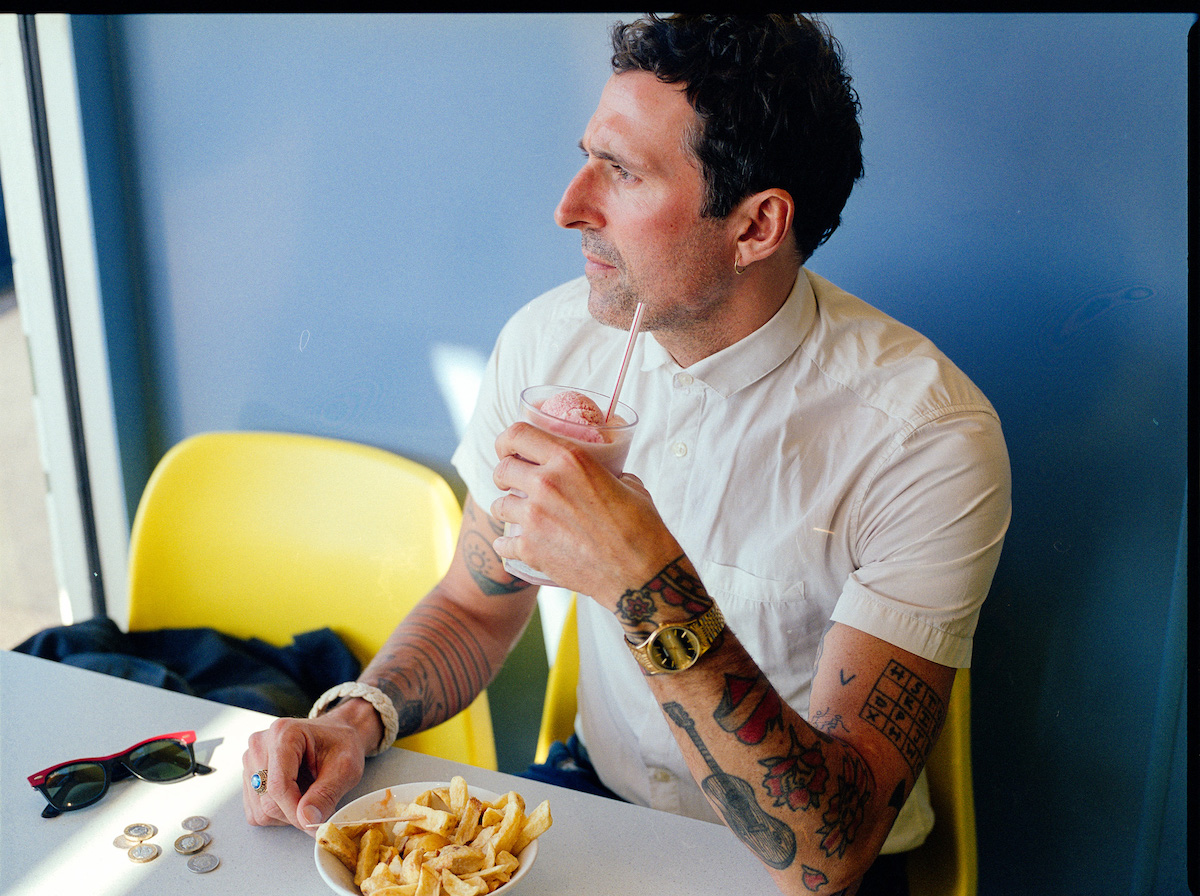 Even if we never get a taste of that Rockstar lifestyle, that doesn't mean our lives aren't filled with wonder. Something amazing can happen on a trip to the store or a spontaneous trip up the coast. That type of escape isn't only afforded to the "cool."
"I don't have any illusions about being cool anymore," admits Lavene. "I just sing my songs and tell weird stories in between."
Watch "Superclean" exclusively on Atwood Magazine! Scott Lavene's Broke is out June 7th, 2019.
Stream: "Superclean" – Scott
— — — —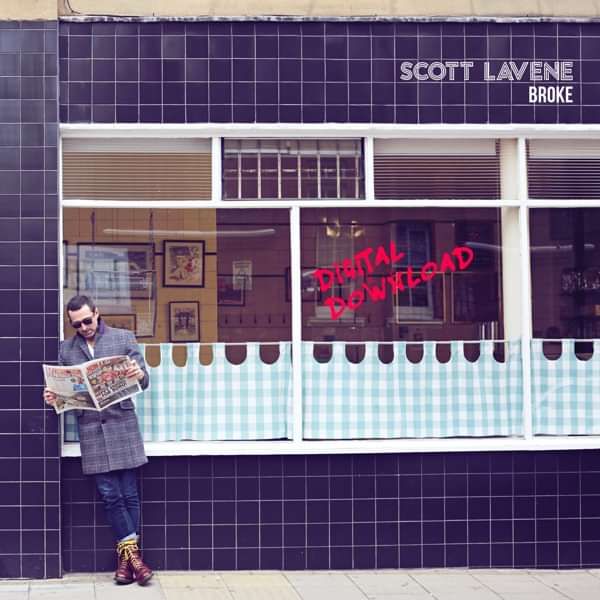 ? © Andrew Leo
:: Stream Scott Lavene ::