A tender expression of love, separation, connection, and isolation, Peter Sandberg & Henry Green's "Pinetrees" is a cinematic and soothing upheaval.
"Pinetrees" – Peter Sandberg & Henry Green
---
What better time is there than the dislocated present to capture the stirring weight of intimacy?
2020 has been a year of separation; a year of physical and emotional lockdown full of pain and heartache. Holidays have been celebrated over phone and video chats, and for months, "togetherness" with loved ones was something we could only experience in memories and dreams. Folks the world over have learned a new appreciation for quality time and physical presence, thanks only to having it ripped away for so long.
It's only fitting that we would now find ourselves dwelling in music that echoes these feelings: A seductive, subtle reckoning of close encounters, fleeting moments, and innocent interactions cherished for years to come, Peter Sandberg and Henry Green's new single aches with the heat of the heart. A tender expression of love and separation, connection and isolation, "Pinetrees" is a cinematic and soothing upheaval that speaks effortlessly to 2020's pain and disconnect.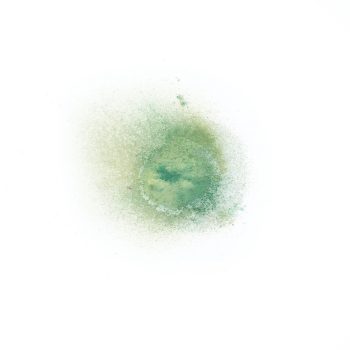 Blurring the lines
If I could be there.
To colour the light,
Define that feeling, that feeling.
Move me through night
Open up the morning light.
Atwood Magazine is proud to be premiering Peter Sandberg and Henry Green's collaborative new song "Pinetrees," the latest single off Sandberg's forthcoming sophomore album Återvända (out September 25, 2020 via Phases Records). As Sweden-based neo-classical and electronic multi-instrumentalist, artist, and composer, Peter Sandberg has been delivering a steady stream of absolutely gorgeous music for the past five years; his new album follows 2019's instrumental debut Motion, which is itself a heavy and moving musical immersion.
For his second album, Sandberg has delivered an entrancing blend sound and color. Återvända's first two singles "Rise" and "In Seven" are delicate, enticing instrumental tapestries. Återvända – which in Swedish means "to return" in the context of traveling back to a previous places – finds Sandberg in a state of immense introspection. He imbues his music with deep emotions, as well as a stunning sense of sentimentality – and nowhere is this better felt than on the record's third and final single, "Pinetrees." A collaboration with Bristol-based electronic artist Henry Green, "Pinetrees" is a truly intimate overhaul of feeling – tapping into the soul's core and pulling out a beautiful strain of vulnerability and humility:
From the outside in,
If I could be there
If I could only hear
Whenever I come to hear the sound move
From the outside in,
If I could be there
If I could only feel
Whenever I come to hear the sound move
From the outside.
Hushed pianos and tender vocals tickle the ears and warm the heart as Sandberg and Green weave listeners through their haunting exposition. "Pinetrees" is free and wistful, a poignant reflection frozen in time. Produced by Sandberg and Ed Tullett (Novo Amor), the track rises and falls with breathtaking grace.
"Creating 'Pinetrees' with Henry and Ed Tullett was an incredible experience and it became the track that the record took shape around," Sandberg tells Atwood Magazine. "The track came to life as I began thinking about the separation you have with someone close to you: in my case, it was the relationship I shared with my elderly Grandfather, who was a huge influence in my life as I grew up. The main piano motif reminds me of him, and where he lives in the northern part of Sweden, where the landscape is covered in pine forests. Henry's lyrics are so universal and 'Pinetrees' can mean anything to anyone, whether it's about love for your romantic partner, of a specific place, or even a family member."
To some, this will be a song of separation; for others, it will instill a sense of intimate connection and the utter joy of togetherness. It may seem odd that a song can inhabit opposite worlds – that of connection, and that of disconnect – and yet, "Pinetrees" is neither uplifting or sorrowful; it exists in a striking ether in-between, moving all to feel what they want to feel on a deeper level. It is a mirror to our world, exposing us to ourselves.
For his part, Henry Green created a perfect lyrical and vocal accompaniment to Sandberg's instrumentals. "I just wanted to write something that blended subtly with Peter's instrumental, accentuating the piano melodies and enhancing the warmth of the arrangement," Green explains. "It gave me a really nostalgic feeling, the idea of looking back in on something that can no longer be affected and trying to understand the feelings that those memories evoke. Peter's music has such a special feel to it, writing 'Pinetrees' with him was such a pleasure."
How can a song evoke the warmth of a hug, or the soothing caress of a kiss upon the cheek – or the absence thereof?
"Pinetrees" evokes the depth of human connection with an open heart. It's a song this year needed dearly, and its Alina Rydbeck-directed music video accentuates the beauty of such love and relationships. Sandberg's sophomore album Återvända is due out 25th September 2020; stream "Pinetrees" exclusively on Atwood Magazine!
— —
"Pinetrees" – Peter Sandberg & Henry Green
— — — —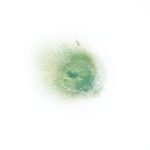 ? © Emma Viola Lilja