Every Friday, Atwood Magazine's staff share what they've been listening to that week – a song, an album, an artist – whatever's been having an impact on them, in the moment.
This week's weekly roundup features music by Pom Pom Squad, Lauren Aquilina, Tashaki Miyaki, Dawson Fuss, Scott Magnus, Shannon and the Clams, Matt FX, Phoneboy, and Indigo de Souza!
•• •• •• ••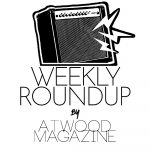 —
:: "Wasting Time" -Tashaki Miyaki ::
A dreamy, jingle-jangle upheaval of power pop passion, Tashaki Miyaki's "Wasting Time" is an outpouring of self-reflection with a radiant '60s/'70s sound. The fourth and final single off the LA trio's forthcoming sophomore LP Castaway (out July 2 via Metropolis Records) finds singer/drummer Paige Starke soaring through a sweet haze, pouring angst and personal stress into a sunny song that at once recalls Mazzy Star and The Who (her sonic inspirations The Kinks' Lola vs Powerman and Big Star's Number 1 Record.
"I wrote this song about anxiety," Starke tells Atwood Magazine. "It's the most upbeat song on the record… musically, I was trying to reflect a little bit of the manic nature of that feeling.  A lot of the record is me thinking about the way time affects things and changes things and writing songs connected to that theme… whether relationships, or the way I feel about myself, or a space, or a person-and the way time has related to that. "Wasting Time" especially is about wanting things to be different, but being trapped in loops by my own mind and the resulting anxiety. And the time spent on anxiety   loops feels very wasted. There's a frustration to being aware of my own mind's loops and shortcomings. This song is kind of just me talking myself through one of those."
Pianos pop, guitars churn, and drums pulse around Starke's expressive vocal as the song progresses. One of the track's singular highlights is guitarist Luke Paquin's effervescent mid-song solo – he explains, "Paige came up with the original riff and I was listening to a lot of  guitar players who were using tunings I had never experimented with myself…like Jimmy Page. Joni Mitchell, and Keith Richards…and I was also listening to music using different scales than I normally play in and it made think it might be cool to try doing a backwards guitar solo."
It may be the brightest song off Tashaki Miyaki's upcoming album – leading us to wonder what more the band has in store with Castaway – but ultimately, "Wasting Time" is a standout, cheerful, and charming release ready to be a part of our summer soundtrack, and our introspective wanderings.
:: "Right Person, Wrong Time" – Dawson Fuss ::
Dawson Fuss put out his debut single, "Hey You," earlier this year, and he'll be following up soon with his first-ever album, Edge of Adolescence. Bridging the gap between the two of those is his most recent release, "Right Person Wrong Time." The lyrics describe the complications that occur when one finds someone they're drawn to, but can't quite make it work between them. "We both stepped out of line," the Santa Barbara native sings. "At night, I still dream about what if we'd ended this differently."
Dawson's still in high school, so he'll have plenty of chances to roll the dice again in that department. In the meantime, he'll be sure to keep developing as an artist, too. He's already done well with local competitions, including as Teen Star Santa Barbara, and settled on a lyrical area that suits him best: "the themes of confusion and challenges as he struggles with the difficulties of adolescence and balancing the sharp edge between being a kid and becoming an adult."
"Right Person Wrong Time" was an effective exploration of that theme. No doubt plenty more are still to come from young Dawson.
:: "Diamond In The Rough" – Scott Magnus ::
From Manchester, UK, Scott Magnus is a pop artist who draws on genres such as hyper pop and trap. Not only is the genre-bending artist able to create introspective, heartfelt singles, but he also uses his music to advocate for mental health issues and disabilities. His passion for raising awareness comes from his own experiences of living with ADHD, Autism and Dyspraxia.
His latest single "Diamond In The Rough" has a narrative of owning your mistakes and finding your inner-strength and finding your empowerment in times of adversity. With gritty, rock flushes, a pulsing trap beat and a pop sensibility makes this track a highly listenable and unique single. For a debut release, this young Mancunian artist clearly has a promising career ahead of him. This track is the first to be released off of his upcoming EP, Comeback Stronger. We're told the highly-anticipated EP follows a similar theme to "Diamond In The Rough," with all six tracks touching on resilience and the importance of self-love.  
:: "Kill Me" – Indigo de Souza ::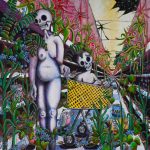 The confessional and free-spirited Asheville indie rocker's Saddle Creek debut buzzes with the electricity of coming of age. De Souza's plain-spoken poeticism, honed over years spent writing and recording in her bedroom, paints an anthemic portrait of the push-and-pull of a toxic relationship, colored with the bittersweet triumph of finally moving on.
Sonically and lyrically, "Kill Me" is unbridled in its authenticity, oscillating between yearning, angst, and humor with bold vulnerability. Spinning twentysomething messiness into unassuming sagacity, De Souza is a voice of her generation. Any Shape You Take is due for a late August release.
:: "Empathy – MUNA Remix" – Lauren Aquilina ::
MUNA's "Empathy" remix is an absolute stunner: The LA electropop trio elevate Lauren Aquilina's already radiant latest single to new heights with a strong pulse, dramatic vocal production, a cinematic chorus crescendo (and more) that makes every moment of this song as enthralling as it is expressive. A celebration of Aquilina's bisexuality, this newly sun-soaked "Empathy" iteration is ready to soundtrack our long, hot summer days and nights to come.
"MUNA are literally my favourite band in the world," Aquilina tells Atwood Magazine. "I'm pretty sure I've been to every London show they've ever played, including opening for them one time. I had to have a couple drinks to get the confidence to message Naomi on instagram and ask them if they'd be down to do a remix for me, and I was so excited when they said yes. 'Empathy' was already my favourite song I've ever released, so to have one of my musical idols do a remix for this song makes it even more special. I hope it soundtracks some summer memories for people this year!"
A special song brimming with passion and purpose, "Empathy" is a sublime celebration of the self – and its beautiful, cool remix reminds us just how beautiful that revelry can be.
:: "Crying" – Pom Pom Squad ::
Before Olivia Rodrigo first donned a cheerleader uniform and latex gloves, there was Pom Pom Squad. For her latest single, "Crying" New York visionary Mia Berrin weaves a glittery tale of self-sabotage that's equal parts old Hollywood drama and pop-punk sultriness. In the noir-inspired music video, she takes center stage as a tear-stained femme fatale in a black-and-white tragedy of her own creation.
Her brutally honest, self-deprecating lyricism is as disconcerting as it is relatable, as she croons along to wailing strings, guitar fuzz, and sappy keys, her warbling voice the sonic equivalent of a quivering lip. Flipping feminine tropes with sweetly acerbic self-awareness, Berrin's nostalgic penchant for camp is as dreamy as it is defiant. Pom Pom Squad's sophomore LP Death of a Cheerleader is out today.
:: "A Love Beginning" – Matt FX ::
Brooklyn DJ Matt FX has just dropped a new single "A Love Beginning" and it's stirring up the hearts of the groovers and movers across the land. This tropical, uplifting, deep-house single featuring NYC artist Melika, is bursting in energy and sleek vibes. Written between Mexico and NYC, this addictive single with catchy, cool melodies, funky breakdowns and a trance-esque glaze makes this the ultimate tune to raise your vibration and feel good!
The rush of intoxicating vibes come through in the popping synths, vibrant drums and laxed, exotic wind melodies that elicit a mystical, wondrous atmosphere. Matt shares, "The music is inspired by these little moments of hope, pain and wonder that you go through in specific circumstances. In a funny way, I feel like it sort of applies to this idea of seeing someone special across a room and immediately having all these thoughts race through your head." Go listen now for a pick me up, it's highly addictive and one you won't want to miss. 
:: "Hangover Funk" – New Memphis Colorways ::
If you're looking for a solid slice of futuristic funk– no lyrics or vocals, just some absorptive, pure-form psychedelia– "Hangover Funk" may well be just what the doctor ordered. Its author, Paul Taylor, runs the one-man show known as New Memphis Colorways. He's punched out a handful of lively and enjoyable half-hour records in the past couple years– the 2018 EP Old Forest Loop and last year's The Music Stands— and has just kept that tradition going strong via this past May's release of It Is What It Isn't, of which "Hangover Funk" is the lead track.
This new record represents NMC's penchant for pleasant-sounding funk music, something he's specialized in his whole career. It also comes with a colorful music video (oh boy… talk about trippy) and a fair number of nods-of-the-head to the funky music scene in his native Memphis. Most of all, Taylor is keen on honoring African-American culture in his music– that is apparent in his incorporation of Afrobeat, jazz, soul and other largely Black genres throughout It Is What It Isn't. "This whole record is a love letter to Black American Music," he says, "without which there would be no American music."
:: "Roses" – Phoneboy ::
Fresh, bright, and bouncy, Phoneboy's "Roses" is an effervescent outpouring of good times and fun vibes. The "ode to drunken nights" (and so much more) finds the Hoboken, NJ trio reveling in a state of – well, it isn't sadness, but it isn't bliss, either. Taken off their recently-released self-titled debut album Phoneboy, "Roses" and its cohort feel like the next generation of guitar-driven indie rock/pop. With a similar aesthetic to Smallpools, COIN, and Bad Suns, Phoneboy ignite with charming passion and soaring energy.
"We all sat in Ricky's basement brainstorming and sourcing debauchery to throw
into the verses of this song," the band's James Fusco recalls. Together, Fusco, Rocky Dana, and Wyn Barnum founded Phoneboy as a means of getting listeners to put their phones down – and this song is nothing, if not head-turning. "Every line is referencing a true moment from one of our or one of our friends' ridiculous lives."
"Roses" ultimately goes into places dark and light, ridiculous and face-palm worthy; the colorful, kinetic song rises and fall with youthful vigor and expressive strength. Ultimately, it's just one in a ten-song set from an exciting newcomer to the indie scene.
:: "Year of the Spider" – Shannon and the Clams ::
Bay area doowop weirdos Shannon and the Clams have given 2020 a new moniker with the title track of their upcoming sixth LP. "Year of the Spider" is not only a result of the collective trauma of last year, but the band's attempts to process their own living nightmares.
Waging war against ghoulish realities with a healthy dose of escapism, the deceptively sunny, surf rock twang thinly masks the evils just below the surface of the lyrics. Shannon Shaw's raspy belting and Cody Blanchard's echoing falsettos intertwine in bewitching harmonies that could soundtrack a John Waters retelling of Hansel and Gretel. Despite their knife-wielding girl group melodies, Shannon and the Clams are firmly rooted in the present moment, rolling with change as they strive to move ever onward. Year of the Spider is out August 20th courtesy of Easy Eye Sound.
— — — —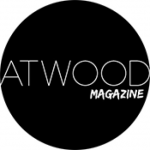 :: Weekly Roundup ::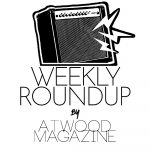 ---
:: This Week's Features ::
---