BADTALKERS' intimate, emotional new single "No Pity" brings to light the dark truths of America's gun violence and drug epidemic.
— —
The villains are gunnin', so children run and hide
BADTALKERS' latest single wasn't written in response to Parkland, FL school shooting less than two weeks ago, but considering the prevalence of gun violence in the United States, it might as well have been. Everytown reports that on average, 96 Americans are killed with guns each day; that seven children and teens are killed with guns in the US on an average day; and that the United States' gun homicide rate is more than 25 times the average of other high-income countries.
Corroborated in a number of studies, the data shows that the more guns there are, the more death, pain and violence that occurs. This isn't a "political" platform; it's just facts – facts that mean more mothers, fathers, sons, daughters, friends and loved ones are dying each day as a result of unnecessary, often preventable gun violence. This is the great American tragedy – a dark truth that BADTALKERS bring to light in their new single "No Pity," an intimate first-hand reflection on gun violence, the drug epidemic, and more.
This thirsty feelin' the city tries to feed me
The sound of sirens warning
Committing my sins my pockets full of money
They praise the white horse dopeman
Watch: "No Pity" – BADTALKERS
---
Atwood Magazine is proud to be premiering BADTALKERS' latest single and video "No Pity," the sophomore release from the Los Angeles four-piece. Influenced by the likes of The Smiths and NWA, BADTALKERS are not your typical Los Angeles "indie" band. Though their instrumentation may be a familiar mix of vocals, guitars, bass, drums and synths, the four-piece of Richard Parker, Christian Edusada and Danny Huerta (formerly all in PAPERFOX) and Matthew Groves combine unique perspectives and musical influences to deliver a sound and energy that is unlike anything coming out of LA today.
Drummer Christian Edusada grew up in Cocoa, FL, the second most dangerous city in the state. He recalls his 8th grade classmate being shot and killed in a drive-by. With some of his bandmates hailing from Compton, CA, such aspects of Edusada's childhood are shared experiences. BADTALKERS' debut single "Dark Halls," released in May 2017, is a vibing and vocal anti-gun protest written the day after the Pulse Nightclub shooting in Orlando, FL on September 14, 2016:
You're just a coward with a gun
No we're not scared and we won't run
We're BADTALKERS and we've got our friends
You'll never mess with us again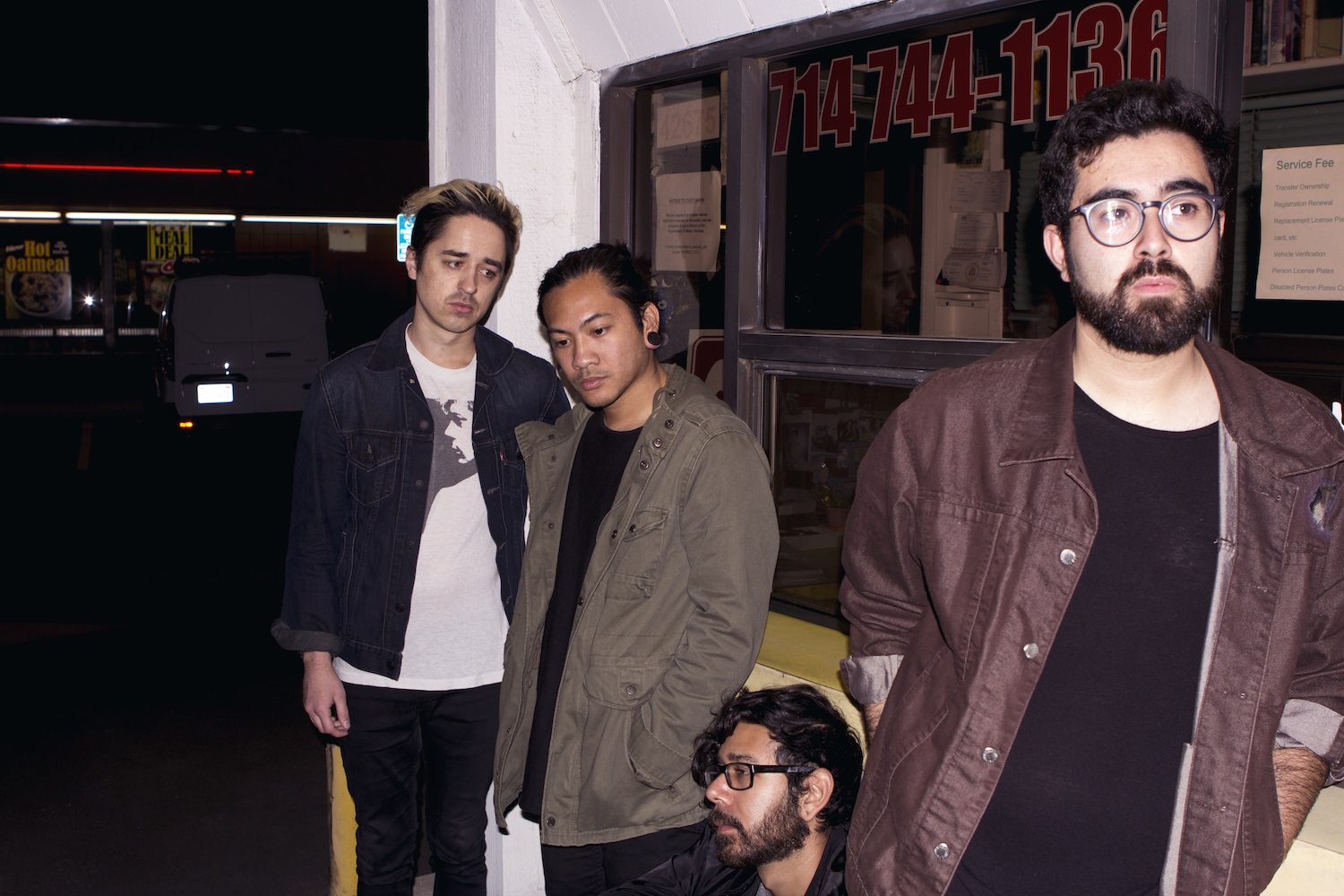 BADTALKERS mean business, and they've now shown that they're here to stay with their sophomore single. "'No Pity' touches on the gun violence and drug epidemic in the United States," drummer Christian Edusada tells Atwood Magazine. "We wanted to reflect on our daily experiences living in urban communities, as well as current events involving police brutality, protests, and acts of terrorism within the country." Edusada's point-blank explanation confirms what we already hear and feel throughout the song: A chilling, dark understanding of the effects that guns and drugs have on our communities: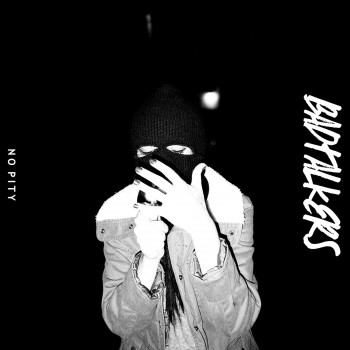 The mothers and fathers
They say to get inside
The villains are gunnin'
So children run and hide
Run (Run)
No pity
""No Pity" at first listen has an indie-pop melodic feel, but the underlying theme touches on the gun violence epidemic here in the United States," BADTALKERS share. "We worked with Adam Castilla of The Colourist to produce and reflect on our experiences of living in the urban community. Our influences are of West Coast 90's hip hop like NWA, Snoop, and 2Pac, so the rhythmic beats along with the gritty lyrics carry the hip hop feel within the track, while the melodies resonate an indie/chill vibe."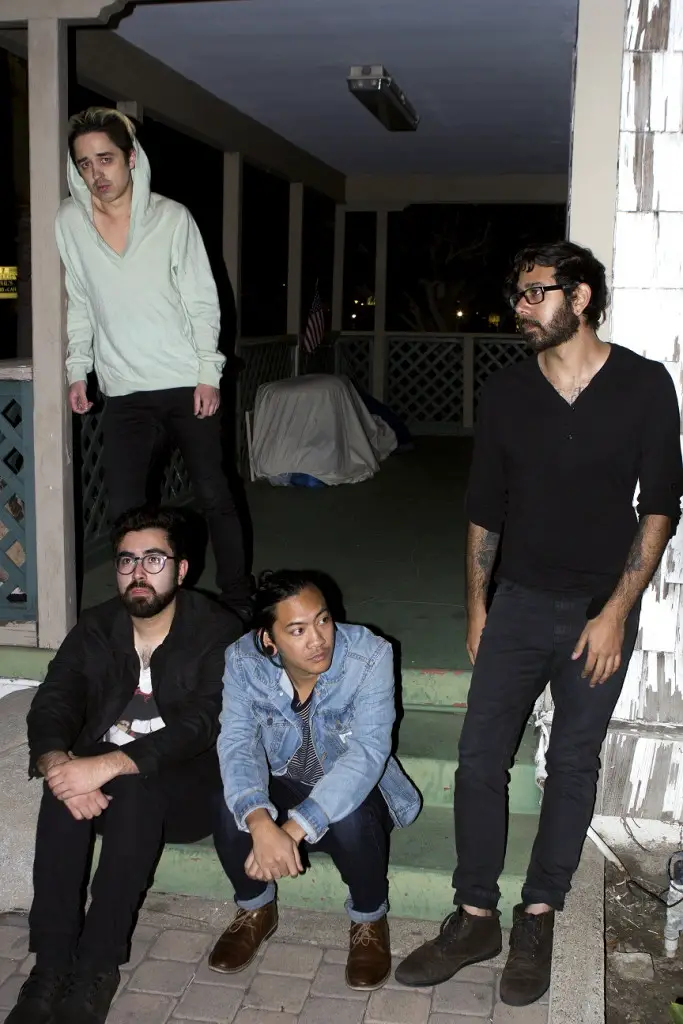 The city's graffiti'd
Don't park your lamborghini
You'll tempt the black houdini
The mothers and fathers
They say to get inside
The villains are gunnin'
So children run and hide
BADTALKERS have a platform to share their personal experiences – experiences many would describe as tragic, yet which others would call "commonplace." BADTALKERS express a willingness and desire to move the needle through musical protest and outspoken activity. Their music is a reflection of the times, doing exactly what music has always done: Capture a moment.
This moment is one wrought with destruction, violence, pain, and conflict. There will be another one – hopefully a brighter time, with less gun deaths, less drug overdoses, less crime and abuse, death and loss. That can ony happen with change, and BADTALKERS, ambiguous-genre "indie" band though they may be, are among the rising tide of voices taking a powerful stance on America's gun debate.
I've got somethin' to say
I've got somethin' to prove
I've got nothin' but pain
I've got nothin' for you
Stream "No Pity" ahead of its 3/2/2018 release exclusively on Atwood Magazine, and pre-save the song via the link below!
— —
— — — —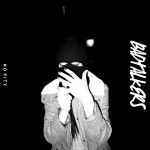 ? © 2018
---
:: Stream BADTALKERS ::