Oxford bred singer/songwriter Rhys Lewis chronicles a failing relationship with "Bloodstains," lifted off his highly-anticipated debut EP Bad Timing.
— —
Since signing to the historic Decca Records back in 2016, Rhys Lewis has released a steady stream of singles which have showcased his soulful, earnest voice. This February the soulful singer-songwriter treated us to his debut EP titled Bad Timing (2/23/2018 via Decca), featuring the timeless yet vibrant track "Bloodstains." Rhys has developed a devoted following through his deeply powerful personal tracks and "Bloodstains" is no exception.
And now I got bloodstains
I get a kick I can't explain
Your love's so bitter but I like the taste
Your love's so bitter but it's sweet that way
Listen: "Bloodstains" – Rhys Lewis
---
The track starts off by highlighting Rhys' enticing voice, complemented by a few gentle guitar strums. This sparse soundscape is only momentary as it's overthrown by a commanding drum beat and soaring fuzzy guitar rhythms. His soul influences are apparent, but Rhys injects an energising modern energy into this classic genre of music.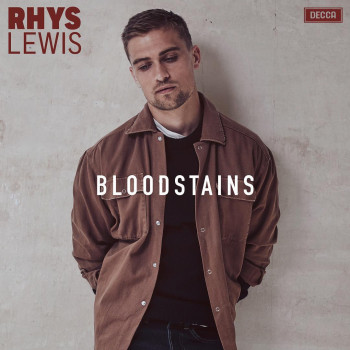 Rhys' fanbase extends way beyond his native UK with upcoming headline dates across Europe and shows planned in Texas, as part of the prestigious SXSW festival. It's a testament to his song-writing ability and remarkable musical skill that before he's even released an album, he's garnered a truly global appeal. His wild popularity in European countries such as Sweden and Norway demonstrates how accessible, yet captivating, his lyrics are.
"Bloodstains" explores a relationship where the ever-increasing amount of love lost only seems to exemplify desire. The introspective nature of the lyrics is refreshing as he delves into detailing his confusion and wariness surrounding his intense emotions. The track is also brilliantly effective at conveying his overwhelming infatuation while simultaneously detailing the relatable sense of being a slave to your own feelings.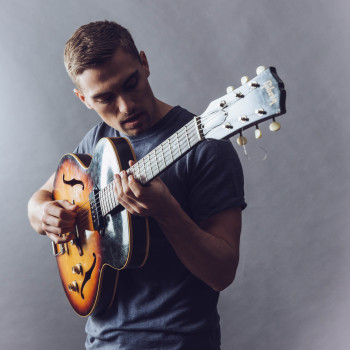 So pick me up, throw me down
Put me back to pieces
Pick me up, throw me down
Love me then repeat it
Similarly, to Rhys Lewis' other tracks, he really exposes his vulnerability, with such urgency and desperation, in a way few songwriters authentically can. This openness is a key reason why his music has struck a chord with so many globally. He isn't afraid to combat stereotypes and write songs that delve into his own emotions rather than directing animosity at someone else.
"Bloodstains" sets the bar high for his debut album, expected for release this summer. The track plays homage to the acoustic-based songs that first garnered him acclaim but demonstrates that he's a talented artist with a clear confident vision. He's everything a modern singer-songwriter should be. While standing on the shoulders of some of music's greatest artists, Rhys Lewis adds a fresh innovative edge to his diverse tracks.
— —
— — — —
? © 2018
:: Stream Rhys Lewis ::