Born out of isolation, inner turmoil and emotional unrest, Bodywash's 'I Held the Shape While I Could' is an intimate reckoning brought to live through achingly visceral sound.
Stream: "Perfect Blue" – Bodywash
---
Dislocation is inescapably jarring, but on Bodywash's sophomore album, the Montreal duo found a new home –
one that was (and remains) definitively, and undeniably, their own. Born out of isolation, inner turmoil and emotional unrest, I Held the Shape While I Could is an intimate reckoning brought to live through achingly visceral sound: A dark, shoegaze-drenched dream pop record balanced on the pinpoint of darkness and light, chaos and control, the conscious and the subconscious world.
you were hard to believe
asking everything close
you were hard to prove
something to see and not know
you leave slow
days get tight
i watch the bloom
it all grows sideways
and covers up the room
i decide to lie and wait
picture of desire in a frame
– "Picture Of," Bodywash
Released April 14, 2023 via Light Organ Records, I Held the Shape While I Could is a cool, cathartic fever dream: An outpouring of tender turbulence wrought out in twelve churning, emotionally charged tracks filled with fuzz, overdrive, drone, and above all else, a raw human core.
The follow-up to Bodywash's 2019 debut album Comforter sees the Montreal-based band of Rosie Long Decter and Chris Steward delving deeper than ever into the human experience, creating a soundtrack to dislocation that can feel as jarring as the very act itself – yet it's one that also soothes and stirs a weary soul, finding that speck of light in the dark that we cling to in our times of hardship and need.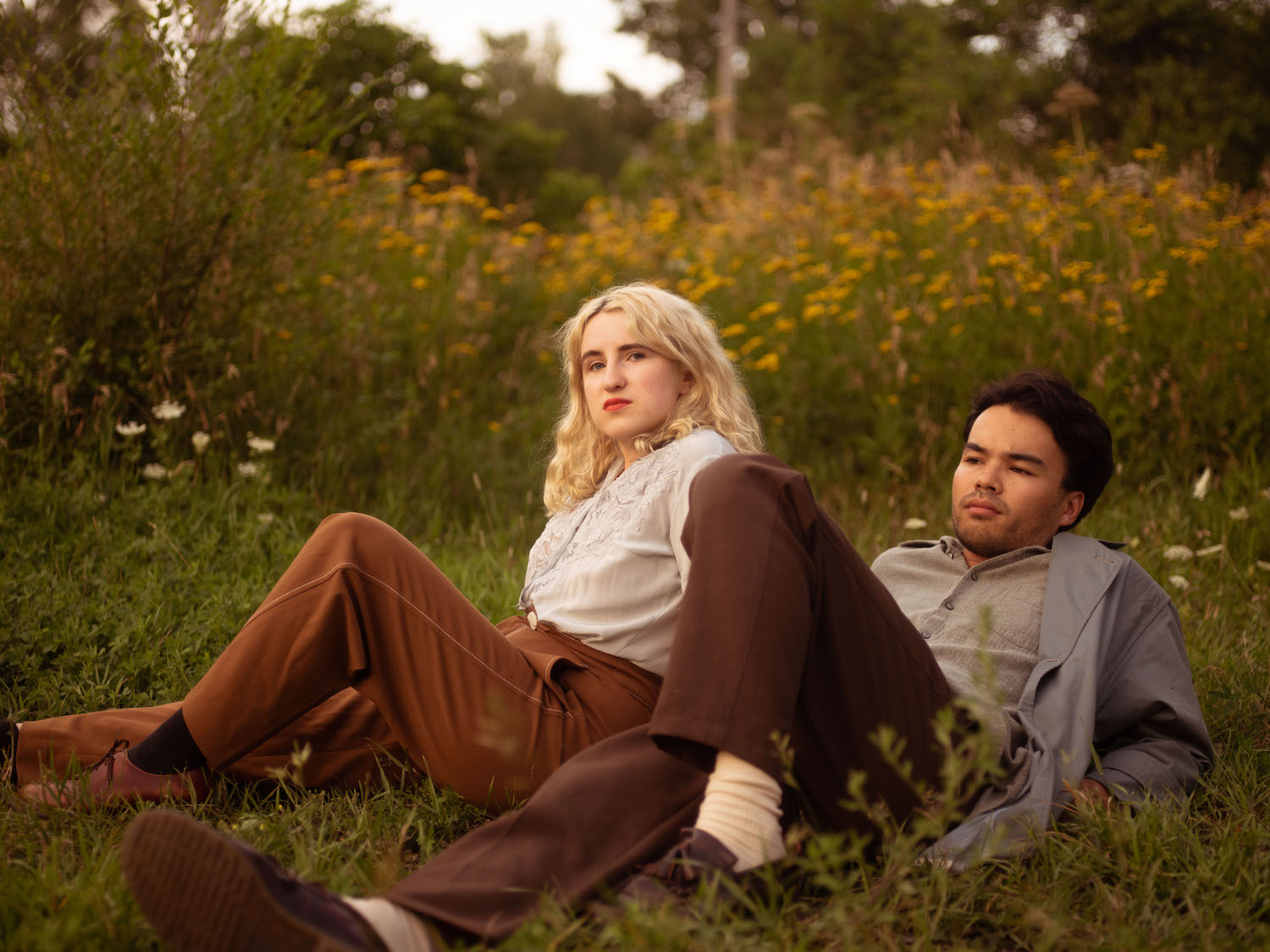 "This record came from a period in our lives when we were both going through a lot of turmoil, also known as our early 20s," Rosie Long Decter tells Atwood Magazine. "It probably could have been called Nobody likes you when you're 23. We both went through a series of disorienting experiences — breakups, moves, family revelations, etc. — and I think we were both writing from those places. We went into the studio with about nine or ten songs in June 2021 and came out in the fall with a new album."
"I think we mostly stayed true to the vision we had for this record," bandmate Chris Steward adds. "We knew we wanted to explore different genres and palettes to our last record but with a bleaker overall sound. If Comforter was like being swaddled in your grandma's blanket, I Held the Shape While I Could is like braving the freezing cold while you deliver groceries to a COVID-stricken friend."
Bodywash formed in the mid-2010s and released their debut EP, simply titled EP, in January 2016. Their band name speaks seamlessly to the experience of their music on the listener. "We like it because it kind of gets at the washed out sound of dream pop, but also that there's something more solid—some body—to our writing," Long Decter smiles.
Asked (albeit jokingly) whether the band are more on the "clean" or "dirty" side of that name, Steward laughs, "Definitely more on the dirty side! Pretty much everything we record ends up getting run through some kind of distortion/saturation and I'm not a huge fan of pristine clean sounds."
I Held the Shape While I Could is indisputably Bodywash's dirtiest music yet: The duo come to life in a searing, stirring, and surprisingly cohesive collection of songs that hit hard and leave an immediate, lasting mark.
"I think it maybe showcases more of a range than our first record," Long Decter says. "It's darker and more experimental in certain places, and poppier in others. It also feels more cohesive to me, because we recorded it within one contained time period and went in with a more specific idea of what we wanted to do. The songwriting is definitely a bit bleaker too (oops) and in my mind more developed. I think we're both more vulnerable this time around."
The album's title, she explains, comes from the last song on the album, "No Repair."
"I guess it's kind of about desperation, and then letting go; staying in a situation or a dynamic as long as you can until you can't, and the way that those dynamics are so hard to put your finger on… literally."
That turbulence and friction can be immediately felt as the record kicks into gear, with ethereal opener "In As Far" bleeding its fragile warmth into the immersive, intimate "Picture Of."
Highlights include the enchanting, sonically drenched finale "No Repair," the wondrous wash "Kind of Light," the dynamic and propulsive "Sterilizer," the uptempo synth-pop track "Ascents," and the surging, wall-of-sound-drenched lead single "Massif Central," a song written at a time when Chris Steward had had lost all legal status in Canada due to a clerical error on one of his visas. "I found myself flailing and floundering, trying to find some purchase and one of things that came to me was this stuttery guitar riff," he says. "It didn't take long for the bones of the track to emerge, and the rest was pure catharsis."
---
"I'm pretty attached to the whole thing, and my favourites change depending on which song I'm sick of playing live," Long Decter says. "So right now my favourite song is "Patina," because we haven't started playing it yet! But I also really love "Bas Relief," because that one came together spontaneously in the studio. It felt like a special moment we stumbled onto while working on other things."
On the topic of lyrics, she reflects, "I'm always worried our lyrics are getting too drowned out (that's what my parents always tell me). My favourite lyrics are probably from the spoken word poem in 'One Day Clear,' which I wrote during the early days of the pandemic in 2020. "Sorry about your friend and the sweat you can't wash off," is especially close to my heart. I also like the lyrics "Hand on a back, all I can do is stay" in "Ascents"  because those are written about a very specific night in my friendship with Chris."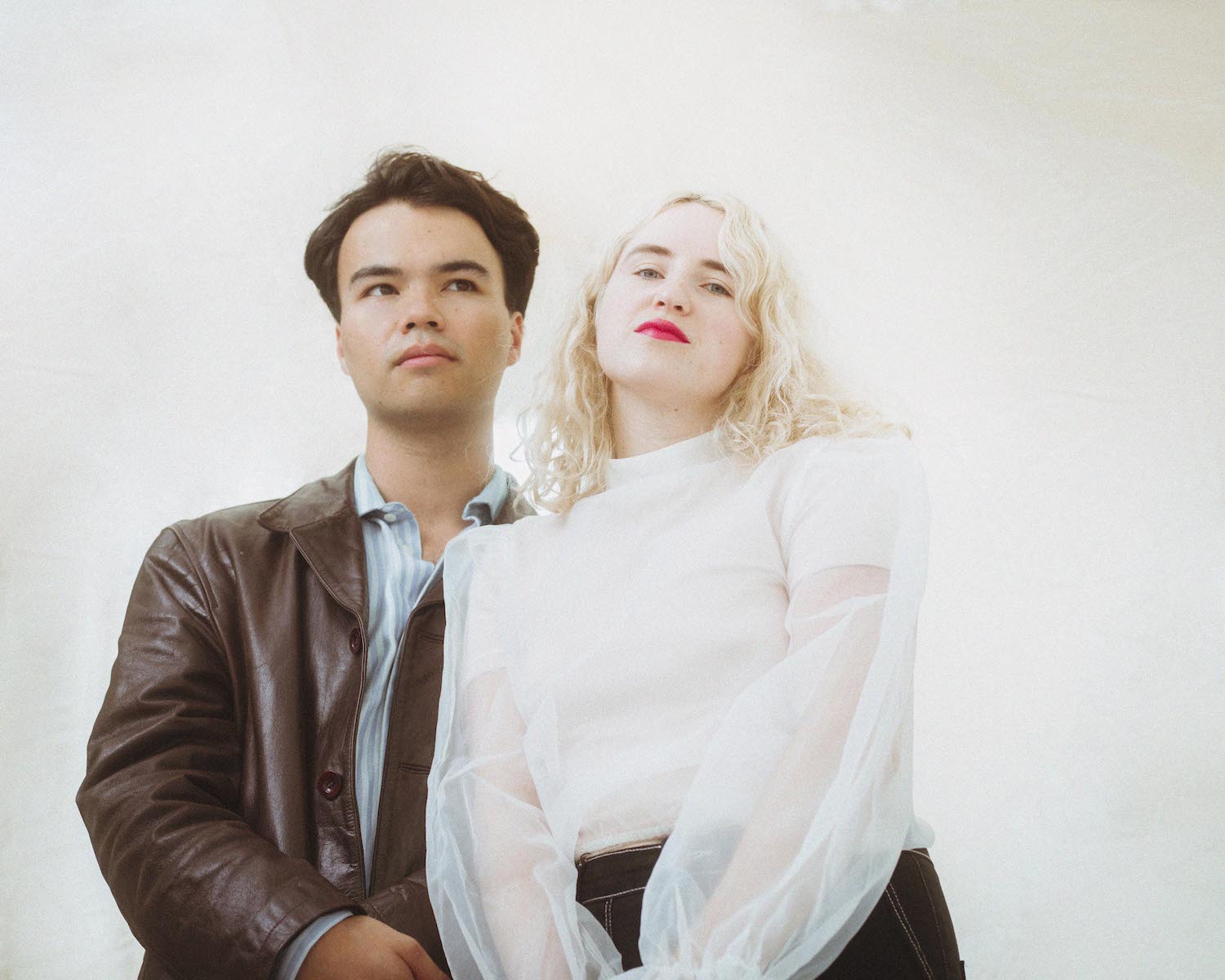 Brought into existence during a time of intense upheaval, I Held the Shape While I Could is the home Bodywash needed to create for themselves.
It's a beacon of connection; a buoy of humanity for all those floating out in the ether, however that dislocation may present itself. For Long Decter and Steward, their record inhabits "the sonics of decay and renewal"; it breaks through the noise with a cathartic and invigorating kick in the ears. It's a hard reset; a record of spiritual cleansing found the hard way, but found nonetheless.
"I don't think there's a specific message we're hoping to convey," Long Decter shares. "If there's anything on the record, whether it's a lyric or a sound or a chord change, that becomes meaningful for someone, then that's enough for me. For me, putting it out a couple years after writing it, I guess the takeaway is that art can help change your relationship to an experience, or to the world around you, and thank god for that."
Experience the full record via our below stream, and peek inside Bodywash's I Held the Shape While I Could with Atwood Magazine as Rosie Long Decter and Chris Steward take us track-by-track through the music and lyrics of their sophomore LP!
— —
Stream: 'I Held the Shape While I Could' – Bodywash
:: Inside I Held the Shape While I Could ::
— —
In As Far 
Rosie Long Decter: This is the first track we made. I had just read a profile of Kaitlyn Aurelia Smith and wanted to play around with pitch shifting my vocals. I smoked a joint and recorded the vocals in my room in about an hour. I sent them to Chris, who was in Berlin at the time, and he warped them even further and added the breakbeat. That collaboration became the basis for the new record, as a moment when we knew we could make something together even if we were apart.
The vocals were all improvised and looking back now it's kind of fitting to me that they're mostly wordless, because I was trying to make sense of a situation that I didn't yet have all the information about. So I couldn't really articulate what I was feeling, but I could get the feeling out through sound.
Picture Of
Rosie Long Decter: This started as a completely different song. An extremely poppy, almost disco-inspired track made for my ears only (and my roommate's) in April 2020. I added a half-time breakdown at the end of that demo, built around the same chords as the verse, and thought that it felt like a Bodywash song. So I took those chords and that synth sound and wrote what became "Picture Of," a song about looking in on yourself from the outside.
Massif Central 
Chris Steward: This track was written at a time when I had lost all legal status in Canada due to a clerical error on one of my visas. I found myself flailing and floundering, trying to find some purchase and one of things that came to me was this stuttery guitar riff. It didn't take long for the bones of the track to emerge, and the rest was pure catharsis.
Bas Relief 
Chris Steward: This was one of those studio 'happy accidents'. We found ourselves running one of the organ tracks we'd recorded through a looper/slicer pedal and it created this bizarre sound – like something was trapped in the organ, trying to get out. Rosie improvised some tranquil piano lines over the top and the result was a moment of pure respite. A cleansing moment between two of the album's heavier cuts.
Perfect Blue
Chris Steward: I used a lot of weird, alternate tunings throughout this album and that informed the central, heavy riff on this track. I'd been listening to a lot of Deftones at the time and wanted to write something that captured the raw, propulsive energy of Steph Carpenter's guitar work. Fortunately for us, someone working in the studio had a fuzz pedal designed by Kevin Shields himself on hand and we recorded layer upon layer of fuzz to really flesh this track out.
Kind of Light 
Rosie Long Decter: Kind of Light started just with organ, vocals, and a kick pattern I think. I wrote the full song like that, during a period where I was deciding to let go of someone and also trying to figure out how to separate my identity from hers. At its core it's a pretty sad song, but I love that Chris turned it into a dance track: he added these throbbing synths and a huge break and emphasized a sense of hope and release.
One Day Clear
Rosie Long Decter: A pandemic instrumental that became a poem. The spoken word starts as a vision of returning to life in Montreal after disappearing for a while, and kind of meanders towards images of my dad, my mom, my friend Tim. It's sort of a nostalgia tour, but also reflects on some disappointments and failures, looking toward a day that may or may not come.
Sterilizer 
Chris Steward: This song is meant to represent the feeling of stepping outside and taking a deep breath after a tough, intense conversation. It's one of the more intricate riffs I've ever written and unfortunately took on a bit of a new meaning after the pandemic hit.
Dessents 
Rosie Long Decter: The looped vocals on this record are very inspired by Julianna Barwick, and Liz Harris to an extent too. I love writing vocal arrangements because it's so different from sitting down at a piano or a guitar and playing some chords; it opens up a whole other mode of expression.
I wrote this one in the fall of 2020 when my mental health was really feeling scary. The refrain— "you don't see anything beyond"— is a description of how I was feeling and maybe also a challenge to that feeling.
Ascents 
Chris Steward: This one was really fun! It was written after "Dessents" as that track's upbeat, synth-pop alter ego. It's one of the only optimistic tracks on the album – probably because it's about Rosie and I's friendship.
Rosie Long Decter: We were listening to a lot of Saint Etienne at the time we made this one, especially their track "Like a Motorway." We wanted something that had a similar kind of propulsive-pop feel. Appropriately, the song is about nights spent driving to and from shows together, and looking after each other in-between.
Patina
Chris Steward: Several friends have jokingly referred to this as the "Coldplay" song which I will choose to see as a compliment. I wrote this while recording in a quaint apartment studio in London and wanted to channel some of the starkness of the dominant post-punk scene there. The line 'sweet-bitter sleet' from the chorus was heavily influenced by Anne Carson's Eros the Bittersweet, which features some of the more acerbic meditations on love and desire that I've ever come across.
No Repair
Rosie Long Decter: This one was really collaborative. Chris had this chord progression in ¾ that we realized was in the same key as a ballad I had been working on, so I took the chorus from my song and added it to the verse chords that he already had. I had also been wanting to use that key change that happens in the bridge for a long time, and this felt like the right track for such a dramatic moment: a song about facing and accepting the end, with (hopefully) some grace.
— —
— — — —
 © Kristina Pedersen
:: Stream Bodywash ::
---