Every Friday, Atwood Magazine's staff share what they've been listening to that week – a song, an album, an artist – whatever's been having an impact on them, in the moment.
This week's weekly roundup features music by PWNT, Aodhan, hanbee, Raissa Anggiani, Jordan Duffy, Leith Ross, Marlow, Honey & Badger w/ OOTORO, Pink Flamingo Rhythm Revue, KIANA, Felly, viisi x Chelsea Collins, Lu Lagoon, Mirror Mirror, ab-do, & Shay Lia!
•• •• •• ••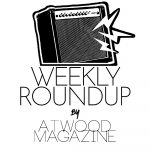 :: "From Me To You" – PWNT ::
PWNT, AKA, Kosta Galanopoulos, has always excelled in curating exquisite soundtracks for vibing out to existential dread ever since the release of his debut LP, Days in the Summer in 2021. His discography practically oozes effervescence; spreading funky grooves and boundless joy with every melody he puts out.
The experimental musician continues this pattern with latest single, "From Me To You," released April 11 via Acrophase Records. The catchy track is a sunshine-infused ditty in which Galanopoulos takes some time to mull over the complexities of interpersonal connection. "How long / How long / Does it take / To get from me to you," he questions over and over again, begging someone — anyone — to answer his query over lighthearted keys and warping wah-wah effects.
Even if Galanopoulos acknowledges that he might very well be "waiting till the end of time" for "the sun to shine" through his window, he remains optimistic throughout the duration of track. The musician recognizes that he is doomed to be stuck in emotional limbo for the foreseeable future, but he takes it like a champ; bringing listeners this perky melody of dreamy contemplation just in time for the summer months.
:: "All That I've Wasted" – Aodhan ::
Heartache never felt quite as bitter, or as sweet, as it does in Australian artist Aodhan's new single. Released March 24 via AntiFragile Music, "All That I've Wasted" is an impassioned power-ballad running down the halls of lost love, longing, and nostalgia, with the Wollongong-based singer/songwriter, born Aidan Whitehall, torn between wanting his relationship back, and holding firm to all the reasons it didn't work out in the first place – as he sings, "I shouldn't miss you and I don't, but everything reminds me of you…"
I misplaced the photo of us
That I kept on my wall for much too long
Though I shouldn't care now that you're gone
I just walked a thousand miles in
The shoes you gave me
Through a place I've never known and
I shouldn't miss you and I don't but
Everything reminds me of you
Everything reminds me of you
"'All That I've Wasted' is a song I wrote at a time where I began to reminisce on a past relationship, wishing I could have it all back thinking I made a mistake," Aodhan tells Atwood Magazine. "However, in the lyrics I talk about reminding myself why we ended things in the first place. I contradict myself quite a lot in this song which I think ties in perfectly with the confusing time I was in while writing it."
"The writing of the instrumental and the recording of it all was a lot of fun. I found myself putting it all together quite easily, getting new inspiration each time I recorded a certain part in. I took what I produced at home to my friend Ryan Miller, who has produced lots of my stuff in the past, and we just polished up what I had already done really, a bit of a co-producer situation. And then of course he gave it an amazing mix."
Aodhan hits his stride in the song's softly stirring chorus, a landslide of emotions spilling forth through warm, tender melodies and heated vocals:
I need a minute to remind myself I don't want you at all
Do you wanna spend that time with me
Maybe you might help me see all that I've wasted
My head is filling up with bad ideas, there's no way it could work
Can't believe I ever let you go
Dying just to let you know that I'll be waiting
Intimate and enchanting, "All That I've Wasted" is a truly heartrending outpouring. Aodhan's latest highlights his prowess as a vocalist and a storyteller, and ensures we'll be sticking around for more.
:: bye my bed – hanbee ::
Korean-New Zealand indie-pop songstress hanbee has never been one to shy away from her feelings, happy, sad, or otherwise. A tale of heartbreak, hope, and healing told across five songs, her second studio EP, bye my bed, is a continuation of the sound strongly established in her debut, with a stirringly emotive twist. Released March 31 via ABG, hanbee's latest effort shows her finding strength in vulnerability with mesmerizing soundscapes and captivating sincerity.
Gorgeously dreamy and addictive, bye my bed explores love, loss, and self-reflection with intricate synth arrangements, psychedelic beats, and poignant lyricism. With song titles like "feathers," "cushion," and "alarm clock," hanbee makes it clear that her bedroom served as a source of creativity and inspiration as much as it was a place of peace and a secluded safe haven. Speaking on her newest EP, hanbee shares, "bye my bed is a collection of my bedside thoughts. It's about freeing yourself from an obsession, of a life you think you wanted, of someone you think you could be… for me, this project is just processing [my past relationship and identity], and learning to find myself again."
Small but mighty, bye my bed is an irresistibly dazzling glimpse into the world of one of the most promising indie-pop artists to look out for this year.
:: "Kau Rumahku" – Raissa Anggiani ::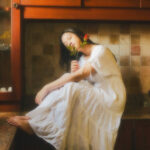 Raissa Anggiani, sometimes called by her nickname Rai, is an Indonesian singer-songwriter. At only 19, her angelic voice and skillful lyricism are taking Indonesia by storm. 'Kau rumahku,' literally translating to 'you're my home,' tells the story of a person she has an unspoken tie to. Raissa depicts a sense of desperation while describing a love that seems to be fading but is juxtaposed with the security of knowing that in the end she'll always head home.
Soft vocals mixed with dreamy production, Raissa pleads "jangan biarkan ku pulang, kerumah yang bukan engkau." (Translation: don't let me go home to a house that isn't you). Yet only two lines later reassures her lover "jangan khawatir, masih ada aku." (Translation: don't worry, I'm still here). The simple and calm sounding song, with poetic lyrics brings a certain solace within the jumbled emotions of hurt and safety. The track's ethereal feeling brings an overall comfort, like a home would.
At 5 million monthly listeners, Raissa has proved herself to be Indonesia's up and coming indie-pop princess. The young singer has music out in both Indonesian and English, and is a force to look out for on the global stage.
:: "Wonder Women"- Jordan Duffy ::
Jordan Duffy's inspiring new single and video "Wonder Woman" explores the birth of a young teen girl's self-confidence and "super" power. The video illustrates this with images of our hero on a field, trying to fit into the teen boy consciousness by fearlessly tossing and catching a football with the boys. The alt-pop/rock sound provides a solid base line for Jordan's uplifting and powerful vocals, singing about her growing confidence and strength.
Singer, songwriter, producer, and audio engineer Duffy melds a unique blend of indie/alt rock, folk, and pop. Her sound and songwriting is inspired by Adele, Lake Street Dive, and Billy Joel. A Worcester, Massachusetts native, her first professional show was opening for The Allman Brothers Band guitarist Dickie Betts. In college she honed in on her range while studying and performing Opera. Now she possesses a different style of moody rock, but that classical training helped her get to where she is today.
:: "(You) On My Arm" – Leith Ross ::
Spring has sprung which means happy, light, lilting songs for the rest of my Spotify activity and Leith Ross' single "(You) On My Arm" fits that criteria perfectly! This track was practically created to happily stroll down streets as the sun beats down on your face, feeling like pure serotonin with its grainy, warm bass lines and light, refreshing beat.
"(You) On My Arm" is the tenth track on their upcoming album, To Learn, released via Republic Records. The song begins with an iconic, twangy bass line that leaves you in ecstatic anticipation for what is to come. Ross fills their song with sickeningly sweet lyrics that make you want to look into someone's eyes and repeat it back to them. Ross passionately sings "I wanna be, I wanna buy you/ Pretty little things and never ever lie to you/ Watch you get dressed and compliment your taste/ I'd be better armed if you agreed to take it." The combination of Ross' lilting heady-mix vocals with the grainy bass feels like the warmth and comfort Ross is describing in this song. Ross has created the sappy love song for all the love stories blooming this summer, add it to your partners playlist now!
:: "Over" – Marlow ::
Marlow, led by British singer, songwriter and model Freddie Marlow, have just dropped a new single "Over." The heart-achingly beautiful track narrates clinging onto someone or something, trying desperately to find hope that you can make a future work. "It's a plea to another to hold on," confides Freddie. This message is delivered through an uplifting and optimistic lens, as twinkling guitars, surging synths and Coldplay-esque piano melodies create an all-encompassing atmosphere. Freddie's vocals are soft yet passionate, packing a punch of assertiveness with the repetition of the lyrics "say it's not over."
If you like "Over", then you'll also love the track "I'm Not Leaving", another inspiring song about refusing to give up on someone, no matter what dark days they go through. Freddie shares, "This track was inspired by my girlfriend going through a tough time. It's basically me saying, 'I'm here for you no matter what.'" Marlow's emotionally driven music is perfect when you need a pick-me-up, or a bit of encouragement.
:: "1949" – Honey & Badger w/ OOTORO ::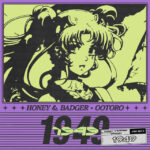 Spring break has arrived, and Lucky Me gets to go back to his city-of-birth and childhood home of Brussels this week! There are two clumps of music I can listen to in order to prepare for such a voyage. One of them is the music that came out when I was living there as a kid in the early 2000's (time to say "re-bonjour" to "La Boulette," "Si Loin De Vous," "Sarkozik," and many more French hits of that era). Another is to listen to some of what current Belgian artists are up to these days– and one great way of achieving that goal is tuning in to Honey & Badger, my fellow Brussels Sprout, and his latest collaboration with Indonesian DJ OOTORO entitled "1949."
Honey & Badger (born Alexandre Dumont) first got things going five years ago with a play on his hometown's most famous public statue, "Manneken Peace" (2018). He's continued to punch out singles and EPs since then, and his latest track finds him paired up with OOTORO (born Ken Amara Rakasena). The mixture of European and South Asian approaches to House/EDM proves to be a successful one– it'll be fun to listen to it again while I go on a stroll through the Grand Place and the Jardin Botanique in just a couple days' time. Merci pour ce bon morceau, Alexandre!
:: "Back to School"- Pink Flamingo Rhythm Revue ::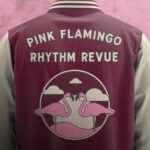 A glowing, funk-fused track that is light and upbeat, Pink Flamingo Rhythm Revue delivers all the feel-good vibes with "Back To School." The floating falsetto over bouncing, shimmery synths will make anyone want to go "back to school." The intoxicating track is all about finding that person who will make you work for it. It's a playful piece for anyone ready to be given a run for their money.
Eric "Doc" Mendelsohn is the brainchild behind Pink Flamingo Rhythm Revue. This new project examines themes of ego and heartbreak through the lens of tragic characters. Those ideas are contrasted by his humorous nature. This latest release has those same sunny vibes.
:: "split decisions" – KIANA ::
Toronto based R&B artist KIANA uses all her strength to make the right choice in her latest single, "split decisions." In an act of selflessness, the artist chooses to let go in order to allow the other person to grow. The songwriter shares, "In this record, the decision to let go was made while compromising with their different sides. While some parts of you want to hold on and stay, your subconscious and conscious self is driving the decision to let go because you know this connection just isn't meant to be. When you have a gut feeling and a voice taking over in your head, nothing speaks louder than that."
"split decisions" emits a vibey, groovy beat, with an overall mellow, seductive energy. KIANA's vocals are smooth and enigmatic, airing a luxurious quality. The playful rhythm section complements the more serious tone to the song, delivering something that is totally captivating yet totally relatable.
:: "Free Love" – Felly ::
Not too far removed from the Huskies' big win in the March Madness tournament, the time is still ripe to be celebrating All Things Connecticut. To that end, I encourage you all to lend an enthusiastic ear to "Free Love" by Felly, a native of Trumbull, CT. His pseudonym is a reference to his real name (Cristian Felner), but if you swap the F in "Felly" with an N, you'll get who I was reminded of with his "rapping one moment, singing the next" style, as well as his similar determination to livin' the good life on all occasions.
"I can't hold it back, I just came out to have a good time," Felly sings on his latest song. He graduated from the University of Southern California with a degree in music in 2017, and his time out in the State that Knows How to Party does seem to have made its mark on him. "We don't got no reason to be alone tonight," Felly sings-slash-raps in the chorus. "Don't fight it, just feel it. Free love!" It's pretty much the perfect song to be dropping around the time that the warmth of the spring and corresponding party-friendly atmosphere is setting in. I just may have to mark my calendar for when Felly stops by the Sinclair in Cambridge, MA (only a couple towns over from where I'm currently staying) on April 30th.
:: "chasing ghosts"– viisi, Chelsea Collins ::
A Los Angeles based artist with a bold sound breaking genre barriers, viisi's single "chasing ghosts" is a passionate offering of true catharsis. His warm, moody vocals soar over soft, melancholic arrangements creating the ideal anthem of heartbreak. The emotive track features singer-songwriter Chelsea Collins. Her silky, mesmerizing tone adds to the song's already enticing quality. Many times in life whether it is friendships or romantic relationships, when close connections fall apart, it can feel like we are constantly hunting for what once was. Together they stunningly convey that agonizing feeling.
Matthew Borley aka viisi has a deep dedication and drive that surfaced from a young age. He impressively constructed his first rough cut at just 14 and five years later he was touring Europe to sold-out crowds. He grew up jamming out to 90s hip-hop, inspired by talents like Biggie and Dr. Dre, but his sound is indicative of acts like AJR. "chasing ghosts" is off his upcoming EP Episode I: Autophobia.
:: When Birds Fly West – Lu Lagoon ::
Visceral and vibrant, Lu Lagoon's When Birds Fly West is an intimate, spirited enchantment: A mix of tender, soulful balladry and raw, feverish eruptions characterize the Denver-based indie rock band's sophomore album, finding frontwoman and songwriter Lauren Black expanding her footprint into new musical and lyrical territories while staying true to the raw, authentic performances of 2020's debut.
"I started writing a lot of this music at the height of COVID," Black explains. "During COVID, I experienced the joys of a new relationship as represented in tracks like 'Lullaby' and the title track 'Birds Fly West.' These songs are a 180 from the songs on my first album, where I described the troubles of a failed relationship. With these new songs, I incorporated new writing techniques where, instead of talking about myself and my feelings, I used descriptions of my outside environment: Natural and environmental imagery, descriptions of the new lover, summer car rides, and more."
"While my personal life improved, the outside world suffered," she continues. "With many folks in the streets fighting for their rights and the climate changing, I felt compelled to write about it. I wrote 'Strong Hearts' for the younger generation and discriminated communities. These young people, while facing prejudice and opposition in the law, continue to persevere. They took to the streets to create change in order to not only benefit themselves, but the country. I dedicate the song to the Denver Trans community, who not only have wholeheartedly supported our music, but are incredibly kind and resilient people. 'Blood Moon' was originally a college assignment. It was for a benefit concert that discussed hardships such as mental health, abuse, and climate change. I was assigned to write about climate change that illustrates the symptoms of global warming, depicting, again, the environmental imagery as well as the political tension. It also explored a new style of songwriting for me – much inspired by the style of Joni Mitchell – where the lyrics are almost conversational and don't always rhyme."
"Continuing with the theme of extended songwriting techniques, I wrote 'Dorothy Moon' and 'Fortune Teller' with an explored approach where the lyrics all rhyme but don't have any true meaning. The songs on my previous album were very explicit in their meaning, so attempting to stray from that style of songwriting was difficult for me at first, but fun in the end. Overall this album represents a lot of growth for me as a songwriter. I'm very proud of the stories I was able to tell with these songs. As always, I hope listeners can take these songs and use them to cope, process, recuperate, and enjoy."
Bookended by the soaring "Blood Moon" on one end and the emotionally charged seduction "Birds Fly West" on the other, When Birds Fly West is immersive, enthralling, and full of wondrous surprises. Highlights range from the achingly soulful "Soulless Body" and its fiery, overdriven follow-up "Strong Hearts," to the entrancing, richly melodic "Sky Valley" and the glistening, hypnotic "Lullaby" – but truly, every track on Lu Lagoon's second LP is worth the listen. Do it in order for the best possible experience.
:: "When You Find the Time" – Mirror Mirror ::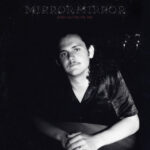 Moody, brooding, and altogether beautiful, Mirror Mirror's fifth career single (and his first of the year) is a tender, funk-soaked outpouring. Released March 31, "When You Find the Time" hits home with deep grooves, intimate lyrics, and Mirror Mirror vocalist Ondre Davis' sweet, soaring vocals.
I knew this day would come, but not this fast
I feel so alone, in the house that's ours
It's my fault not yours, at least I thought that's true
Until I looked back at, what I was going through
If you have a chance, to let me know
Could you find the time, say I'm no longer yours
Ooo baby can you make it clear
Tell me what you want, tell me what you feel
"This one is about waiting to be told something you already know," Davis says. "It's written from the perspective of the person who waits around for this day, knowing full and well what is happening, but putting it on to the other person to say it first. It all came about at a pretty pivotal time in my life, and it pretty much wrote itself!"
When you find the time,
when you find the time, tell me
When you find the time,
when you find the time, tell me
When you find the time,
when you find the time, tell me
Echoing the rich sounds and warm tones of the '70s, "When You Find the Time" is a soothing, seductive reverie.
:: "Colors Change" – ab-do ::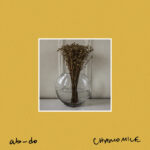 Achingly raw and beautifully acoustic, ab-do's "Colors Change" is a radiant inner reckoning: A reflection on where we've come, and where we're going – even if we don't always know the right direction in the moment.
I was looking 'round the dark side of my baby
And what do you know?
Telling myself boy you've just gone crazy
But what do you know?
Well it's blue when you're gone,
it's red when it's on,
it's green when it's day-to-day
And colors change, people change
Yes it's blue when you're gone,
it's red when it's on,
it's green when it's day-to-day
And colors change
"When I wrote 'Colors Change' I was going through some uncomfortable disillusionment and trying to figure out what direction to go," ab-do's Anthony Abdo explains. "At the same time there was this constantly shifting and paralyzing undercurrent of emotion that colored everything around me. Songwriting and performing is my outlet to release pressurized emotion, so I sat down to write and the song came pretty quickly. Getting it all out helped to shine a light on that confusing place where emotion and reason clash, and accepting that sometimes change is inevitable."
"Since I can remember I've considered music as a free pass to express emotion and I've always been most drawn to really raw acts like Damien Rice and Neutral Milk Hotel that express so much honesty through their songwriting and performance. In a world where more and more music is heavily processed and layered, I found myself wanting to strip things back to basics. I asked myself, "What does it really take for a song to smack me in the gut?" And for me the biggest slice of that pie chart has always been authenticity and performance. I want to feel what the songwriter or composer is communicating. That inspired me to strip things bare and record with just one microphone, in single takes, with very little processing. That technique created an almost ASMR like listening experience, which I hope captures the rawness I set out for. I want listeners to feel like I'm sitting in the same room and we're sharing something real and authentic, something that makes them go, 'Oof, I know the feeling.'"
"Colors Change" yearns and burns, reaching out into the ether for an answer we can ultimately only find within. It's also a powerful introduction to Anthony Abdo's musical project: A first-generation American Lebanese singer/songwriter and actor based in New York City, ab-do debuted with the three-track EP Chamomile on April 7, which includes "Colors Change" as well as the songs "A Crook and a Cage" and "Open Your Door." Together, these songs set a strong foundation of intimacy for an artist at the very start of his journey. Whether you're red, green, or feeling a little blue, "Colors Change" promises to uplift and invigorate our spirits.
:: "TAKUTÁ" – Shay Lia ::
There's an undeniable ferocity to Shay Lia's first song of the year. Released March 28 via AWAL, "TAKUTÁ" is a sonically charged rush of searing vocals and fiery percussion that sees the Djiboutian-French artist unleashing barrels of pure, vibrant energy and raw passion into two and a half unstoppable, unapologetic minutes.
"'TAKUTÁ' is a joyful expression of my singularity – of all the facets of myself," Lia tells Atwood Magazine. "It's a fun, freeing song that calls to the influences that have flowed through me throughout the different lifetimes I've lived all over the world. I met Andrés Rebellón, a producer/composer from Colombia I was blessed to connect with in LA in 2021, and we made 'TAKUTÁ' together."
"Our experience in the studio together was so spontaneous and playful – it was organic, and that's why I ended up starting the song in French. French is my everyday language. When we made 'TAKUTÁ' I had already conceptualized my next project, a pop proposition coming later this year. I knew that the first offering had to be something that people all over the world could connect with. 'TAKUTÁ' isn't meant to translate directly to anything specific – it's supposed to be a cue to reclaim your body, your sensuality, your melanin, your freedom and do whatever moves you. Any of the lyrics in 'TAKUTÁ' can be your mantra if you need them to be. It's the beginning of our new era."
Never seen a girl like me
I rope the scene
Spotlight on me yeah
Yeah I got you gagging
Hon' you're droolin'
Eyes are up here
A club-ready anthem that's sure to get everyone hot, bothered, and ready for the summer, "TAKUTÁ" is here to set our days and our nights on fire. Turn up the volume and strap into some self-love.
— — — —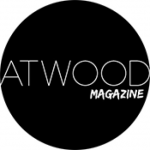 :: Weekly Roundup ::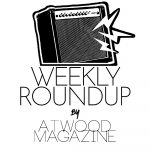 ---
:: This Week's Features ::
---