With the international release of their 2017 album French for Rabbits 'The Weight of Melted Snow' due out January 19th, French for Rabbits' new track "Highest Hill" is a sweetly atmospheric journey of highs and lows emphasising their dream pop repertoire.
— —
Relationships, particularly new relationships, are often depicted as adventurous, taking emotions on extreme journeys and causing the heart to flutter as though racing with adrenaline. They can lead you to unexpected places, seemingly open the eyes to new wonders and then, maybe, put your happiness in danger and send you tumbling down a rocky path. French For Rabbits, the New Zealand band led by Brooke Singer and John Fitzgerald, sound delicate and ethereal with Singer's vocals trailing in a whisper — but their newest track, "Highest Hill" (released November 27), has a harshness cutting through the smooth surface. This juxtaposition present in the lyrics is a reflection of common conflicting emotions, the way one can want to love and hurt somebody both at the same time.
I wanted to make you feel as hollow as I felt
I wanted to make you feel as sorry as hell
'Cause you took me high, high, higher than the highest hill
Then you took me low, low, lower than I ever felt
Stream: "Highest Hill" – French for Rabbits
---
French For Rabbits entered the music scene in 2012, their songs, wistful and relaxed, blending into one another in that distinctly ambience centred dream-pop way. It's a sound that continued into their second album, The Weight of Melted Snow, which was released in New Zealand last year. 2019 will commence with an international release of this album through Muscle Beach Records, and "Highest Hill" is a new addition to the tracklisting.
"The song formed around a fascination with the way people can hold conflicting emotions at the same time, and how messy that can be," Singer explains. "I was exploring this character who wanted to make the person they love, hurt. It's kind of about blame, whether that blame is misguided or not."
The verses thus read like a movie scene, visual and precise in actions: arguing in shopping malls and in a parking lots, debating with heartache whether to remain alone indoors, and asking with shyness and reluctance 'Why didn't you wait for me? Why didn't you wait for me? Why didn't you wait for me to get over it?'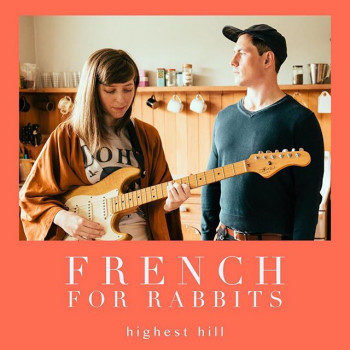 Musically, "Highest Hill" begins with a rippling pop riff, calm but tense as though indicating a build up. The pace progresses slightly, there's a drumroll into the chorus and then the listener is lifted up into the sky, floating absentmindedly as the senses are controlled. All the while, Singer's vocals maintain their softness, wispy and innocent like the whitest of clouds.
We argued in the shopping mall
You had roses in your hair that day
Left you by the check-out girl
She didn't know what to say
There's a fictional element to it, and one that's arguably intensified through the way it's sonically presented, but it's also rooted in human emotions and the uncontrollable complexity of these, going from up to down, to full of life to a sad hollowness. Journeys, undergone in the song and what the listener is taken on, are also present in the creation. As Singer informs, "writing music is a bit of a mystery process. The words seem to proceed without any logical thought process, so once I write something I often have to go back and re-listen to understand what I've just written about!"
We argued in the parking lot
You told me that you'd been thinking a lot
You said you just wanna make me happy
I can't forget and go back to the start
I guess I'm not quite there yet like you are
The Weight of Melted Snow was partially derived from a breakup and "Highest Hill" is a poignant way of reintroducing the album to New Zealand and the rest of the world. Since its initial release in 2017, French For Rabbits have toured Europe and opened for Lorde in their home country. 2019 will see the band taking to the U.S for the first time as well as immersing themselves in the SXSW experience. Whether feeling in high in spirits or lower than you've ever felt, French for Rabbits have a way for taking you out of your body and causing you to reflect. Sweetly atmospheric, everything is suddenly glossed over with a sanguine haziness so that even the cruelest of actions can feel pleasantly reassuring.
— — — —
— —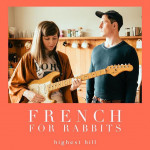 Connect to French For Rabbits on
Facebook, Twitter, Instagram
? © Ebony Lamb
:: Stream French for Rabbits ::