Billy Raffoul, the Ontario singer/songwriter with a voice of velvet, ushers in his rock era with "We Could Get High," a rollicking singalong for the defiant youth in each of us.
Stream: "We Could Get High" – Billy Raffoul
---
Do you remember your first taste of rebellion? That feeling of invincibility as you faced off against the world, fire brimming in your chest? Can you recall holding someone's hand for the first time as fireworks exploded inside you? Every moment felt like it would last forever. How could it not when these emotions stopped time in its tracks?
Memories like these draw us back like a shoebox full of faded Polaroids. Even as we slip further away from those snapshots, remembering can rekindle the flame that burned so brightly when we were young and fearless.
For Billy Raffoul, this reverie is best shared in a packed room, hundreds of souls belting with a single voice. Our memories may be our own, but the refrain is one of shared human connection. We've each known joy, sorrow, heartbreak, and the sublimity that takes over when our experiences cannot be captured by words. If an artist can draw us together this way, if only for three minutes at a time, that is true magic.
Drawing from his own memories of youthful rebellion, Raffoul unleashes a blazing rocker almost unheard of for the talent behind intimate works like "Acoustic" and "Until the Hurting is Gone." He charges on the back of thundering guitars and a propulsive bass line, not running, but sprinting down a dream. What emerges is his latest single, "We Could Get High," a burst of energy to rival those fireworks that set our adolescence alight.
We're hopeless stuck in the moment
But it don't have to be this way
We could get high
We could get high
Atwood Magazine is proud to premiere Billy Raffoul's anthem to the joyful wreckage of the past, "We Could Get High." Its boisterous guitars coupled with Raffoul's intoxicating leather and bourbon vocals invite the listener to revel in the mess – to relive those wild moments when we learned who we were.
Dreamt up in the pre-pandemic bliss of 2019, it captures the nostalgia of his high school relationship with celebratory rapture. "My girlfriend was elected student body Prime Minister," he explains. Despite her social role and its expectations though, she and Raffoul found themselves challenging their places in the world.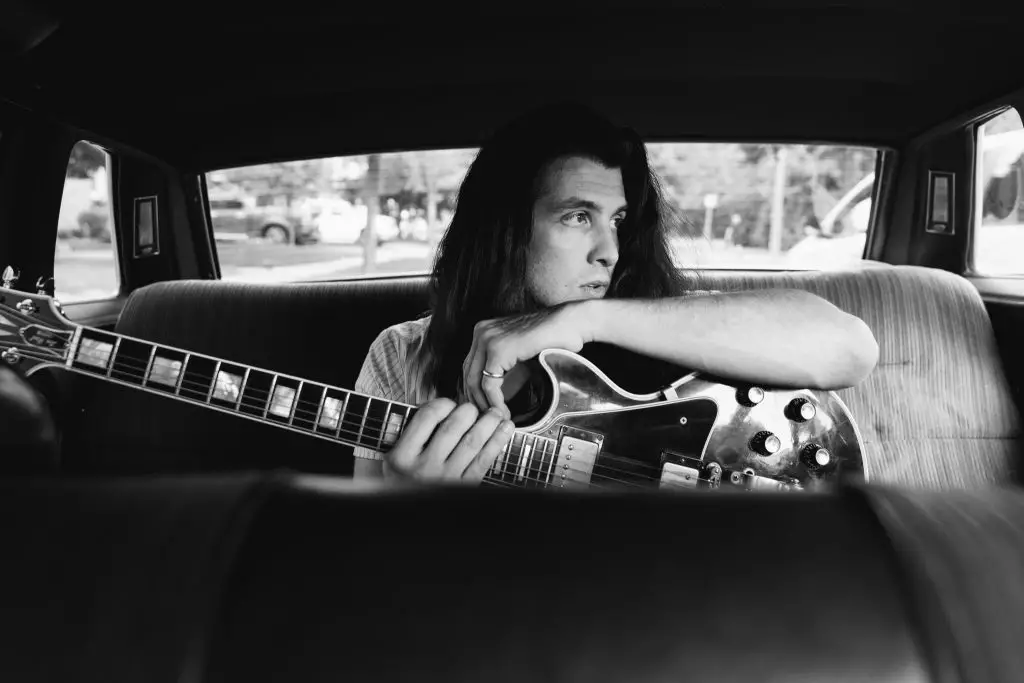 I wanted [the song] to have a Bonnie and Clyde feeling. It's about breaking free of the bonds that we (along with society, our teachers, & family), put on ourselves. Or maybe it's just about cutting 3rd period in your senior year of high school.
I was skipping school and learning things from you
I couldn't from my professor
And when they said "Billy, explain your truancy"
I said "I'll take it up with the Prime Minister"
One could almost imagine hurling that final line in a teacher's face before slinking out to get high behind the dumpsters. But the time and place almost don't matter. Through a shimmering slice of heartland rock that would have Springsteen nodding his head in approval, he taps into the moments of self-realization we have all had, whether it's defying a teacher, moving away from home, or falling in love so deeply that nothing else matters.
With his latest song, Billy Raffoul invites us dust off the shoebox and remember when we first broke free. He thinks we could get high – maybe not by shrouding ourselves in smoke, but by leaping above what everyone else wants for us. No matter the specific experience, that is the power behind a unified chant when the chorus finally hits.
— —
Stream: "We Could Get High" – Billy Raffoul
— — — —
? © Vanessa Heins
:: Stream Billy Raffoul ::
---