Every Friday, Atwood Magazine's staff share what they've been listening to that week – a song, an album, an artist – whatever's been having an impact on them, in the moment. Here's this week's weekly roundup!
— — — —
— —
:: Diary 001 – Clairo ::
I first heard about Clairo earlier this year, when I was diving into Spotify's Bedroom Pop playlist and her song "Flamin' Hot Cheetos" topped the list. I respect anyone who names anything after Hot Cheetos, so I listened to the song and automatically loved it. I dug deep and researched her, found out she went viral with "Pretty Girl," and is on FADER label and managed by Chance the Rapper's manager. I was so intrigued. Then, as soon as Clairo's debut EP diary 001, I was enamoured by all of her tracks. The brilliance of the unapologetically pop music and melodies, which seduce you slowly until you realize it's stuck in your head, paired with her shy, flat vocals make for an interesting combination – especially if you consider her heartfelt lyrics: "I wanna be the one you think about at night, I want to be the one that you would put up a fight for," "You're the boy of my dreams," "Are we ever gonna change? Am I gonna feel the same forever? Are you gonna be around for me to count on, yeah?"
I can't name a favourite, but "Flamin' Hot Cheetos" will always have a special place in my heart since it's the one that introduced me to her. Clairo's on her way to becoming a global popstar, supporting Dua Lipa right now on her American tour and embarking on a headline tour (of which lots of shows are already sold out) right afterwards. Upgrading from her bedroom to real studios, her music only promises to get better from here.
https://www.youtube.com/watch?v=byGeEw9tRh8
---
:: Edge Markings – Planes on Paper ::
This week I've been helplessly immersed in Planes on Paper's debut album Edge Markings, whose poetic folk warmth makes for a perfect summer soundtrack. In premiering the album's lead single "Two Rivers" a few months ago, I remember being struck by the song's utter beauty: A propulsive acoustic guitar line, light percussion, and the harmonizingvocals of duo Jen Borst and Navid Eliot were all it took to create a stirringly bittersweet homage to a lost loved one. It's enough to drive a listener to tears.
Luckily, the rest of Edge Markings bears that same magic touch: The Yakima, WA duo paint evocative highs and poignant lows through their haunting lyrics and deceptively simple sound – which, when put together, make for an altogether life-enriching listening experience. Theirs is the kind of meaningful, resonant songwriting I'd gladly listen to every day.
---
:: The Homeless Gospel Choir ::
I'd listened to Derek Zanetti's The Homeless Gospel Choir project a little bit, but little had stuck until I saw him open for Frank Turner this past wednesday. His songs are thoughtful and funny. Introducing every song by saying, "This is a protest song," he mainly sings songs about finding salvation in music. In songs like "Musical Preference," he takes a folky approach to Jawbreaker's "Boxcar" in that he sings about how it's fine to not like the same music as friends. "Normal" talks about when Zanetti found a community when he first heard Green Day's Dookie. On top of everything else though, The Homeless Gospel Choir are immensely quotable with lyrics like, "Who needs friends when you have seasonal depression?" His music really spoke to a part of me where I wish I had these both silly and intense songs in high school or college.
---
:: "Vintage" – Allie X ::
This week, I was reminded of the perfection that is Allie X. I have written about her before for Atwood, but driving on a summer Chicago day with the windows down, "Vintage" came on my shuffle, and I decided I can't imagine a more fitting summer song. The track is incredibly contagious. It reminds me of the pop music I indulged in as a child…remember those Hilary Duff days, anyone? It gives me that same feeling of freedom and acknowledgement, though this time, it's much more adult. I love Allie X because of her creepy, artistic vibes, and respect the bubblegum pop sound she produces is not all what it seems. Any of her tracks will bring you to that pop simplicity, but they're laced with something slightly sinister in a way that makes them eerie and utterly unignorable. She's also just released a dreamy single "Focus" which merges the pop attention-grabbers with a summer night haunt.
---
:: "Carried Away" – Saint Raymond ::
To mark his return to live shows Saint Raymond is releasing a collection of three tracks with "Carried Away" being the second, following on from the release of "Dancing." "Carried Away" is a slice of indie-pop perfection, complete with Saint Raymond's signature radiant guitar rhythms coupled with an undeniably catchy chorus. A sense of careful euphoria manifests itself throughout this track prompting the listener to reminiscent about luxuriously long carefree summer afternoons. This summer influenced track marks a triumphant return to the spirited yet assured pop anthems that first signalled Saint Raymond as one to watch all the way back in 2013. It's been three years since the release of Saint Raymond's debut album 'Young Blood' and hopefully there's another album filled to brim with more summer anthems just around the corner.
---
:: "House in LA" – Jungle ::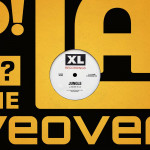 After a few relatively quiet years, Jungle returned to the music scene in May, releasing not one, but two singles: "Happy Man," and "House in LA." Of the two, "House in LA" shows the seven-piece band further developing their musical oeuvre, abandoning their funk-heavy style and signature groove for a more expansive and languid sound. The hypnotic track is accompanied by an equally laid-back video, fittingly shot in a house in Los Angeles. But if "House in LA" isn't quite your cup of tea, "Happy Man" is just as strong a track, an upbeat song that would fit pretty seamlessly on their 2014 debut album. Both singles have me eagerly anticipating the release of their new album.
---
:: "Plus tôt" – Alexandra Stréliski ::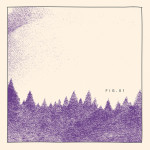 Quite possibly my favorite pianist currently is Alexandra Stréliski. I was immediately enthralled with her debut in 2010, Pianoscope, with each story her tracks told. The weight each one held was immeasurable and I would constantly find myself listening to her album on repeat for hours on end. After eight years of silence, she made an announcement of her newest album – Inscape – by dropping the track "Plus tôt." It asks a question for all of us: are we a part of the universe, or is the universe a part of us? The track explores the calm before the storm, those moments in our life when we are completely oblivious or naïve to what lies ahead, ready to transform our lives. And when translated, the title reads "earlier," which is quite an appropriate fit.
With each note hit, the story unfolds into a masterful execution of pathos, all of which is only accentuated with its music video. Directed by Edith Jorisch, the video is a collection of moments in time – memories of childhood, nature growing around us, and of the cosmos we all live in. It's an exploration of where we fit in all of it. It's a gorgeous track, and the upcoming album releasing October 5 is one I am eagerly awaiting.
---
:: "Come Over" – The Internet ::
Alex Killian, Foster City, California
 The Internet has returned with the first single off their upcoming album, Hive Mind. The track, "Come Over," is a silky smooth, seductive plea for some quality time with your crush. Syd's signature vocals drape delicately over the groovy guitar riffs and tight bass lines to create a sultry, yet surprisingly bright atmosphere. It's the kind of song you can listen to on a summer drive just as well as lying in bed on a lazy Sunday morning. The fact of the matter is, you won't be able to get the melody, or Syd's killer lyrics, out of your head soon after. The music video for the track highlights each of The Internet's members in terms of personality and skill, also. The storyline of Syd trying to get her crush to open up, perhaps both literally and figuratively, drives the visual. Still, each member has a moment to shine and the color scheme is vibrant, clever and extremely lovable. You can tell everyone had a lot of fun during the project, and that's maybe my favorite thing about this track and video. You feel like you're getting to know The Internet, and I can't wait to see what they have in store for the rest of Hive Mind.
---
:: "Water on the Bridge" – Chelsea Cutler ::
Chelsea Cutler's, "Water on the Bridge" is one of the latest singles in a string of genuine heartfelt singles by this up and coming artist. Her vocals so crisp, distinct, and clear cut through each of her songs to deliver the lyrics she pours everything into. With "Water On The Bridge" in particular, the emotion is almost tangible. With swelling strings at the bridge and echoing vocals throughout, you feel her pain of being in a relationship, where the water will never be under the bridge. Too much has happened, and for that reason, no matter what there will always be issues in the relationship. It's a hard concept to grasp, especially when you're in love and don't want to grasp it, but Chelsea Cutler does just that – she takes heartbreak, and eloquently turns it into something most of us (unfortunately) can relate to – her new EP "Sleeping With Roses" is out today. I for one can't wait to dive in – you should too.
— — — —
---
:: This Week's Features ::