Brayden Sibbald's beautiful new single "Compass" speaks to those who lack direction and carries a message of hope.
Stream: "Compass" – Brayden Sibbald
---
Aged 23 years, songwriter and producer Brayden Sibbald belongs to the coastline of the town of Dunsborough in Western Australia's luxurious Southwest. When he's not enjoying the spectacular beachside atmosphere of his hometown, he's busy composing and recording beautifully crafted, Soulful music that uses of a mix of synths, electronic beats, loops and samples, guitar and his own unique vocals. Not dissimilar in style to artists such as Jarryd James, Chet Faker, James Blake and D.D.Dumbo, the young music sensation draws inspiration from his immediate surroundings and consequently we see a multi-textured and expansive complexity present within his works.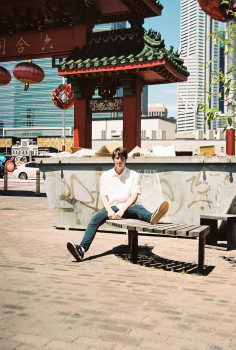 Sibbald strung his first guitar when he was in high school and from then on was instantly drawn towards performance and composition. Musical performance always came naturally to Sibbald, who enjoyed playing solo and with his high school band: 'Needing Cherie' and it wasn't long before he was also exercising his songwriting skills and composing music within the acoustic folk scene.The young singer's talent didn't go unnoticed. He soon won 2 songwriting awards at the 'WAM Song of The Year' competition within the Folk category and was even reserved to play at several iconic Australian festivals such as Fairbridge Festival and Groovin the Moo. He also went on to win in a local competition that earned him a spot on stage with the likes of Tash Sultana and Peking Duk at Southbound Festival.
Following these achievements, Sibbald went into a growth-oriented stage of artistic maturation, spending his time perfecting his sound and beginning to integrate synths and other various electronic elements into his music. The result was a darker, slightly more brooding sound. We see this quality embodied within his latest release and first single of 2019: "Compass", which no doubt will soon be making waves in the Australian indie scene.
Staring down the barrel
of a youthful ignorance
A humdrum so loud that it deafens
Driving through dark clouds
Bald tyres on a wet road
I'm losing control
Atwood Magazine is proud to be premiering "Compass," the first in a series of exclusive releases from Exist. Records. "Compass" offers an honest and vulnerable snapshot of a time in Brayden Sibbald's life in which uncertainty was all that prevailed, as he and his girlfriend struggled with various financial pressures and a lack of direction.
"We are really lucky to have so much freedom in life, but sometimes it's easy to lose your way a bit and you need a bit of direction to get back on track," Brayden Sibbald tells Atwood Magazine. "I wrote 'Compass' at home back in July, me and my girlfriend were broke and I was feeling a bit unsure about life. I was telling myself and us to let go of fear, trust the process and have a little faith that it will all work out. Most of the song came out really quickly when I was writing it, except for the verses. The song was recorded, mixed and mastered in about two days."
Packed with telling metaphors and cold imagery, the introductory lines of the song evoke a sense of dark mysticism through lyrics such as "dark clouds" and "wet road." Furthermore, lyrics like "Staring down the barrel of a youthful ignorance" offer insight into Sibbald's reflective state of mind at the time of writing the piece and guide listeners towards the understanding that this is a song about lacking control. The song follows the narrative of a character who knows he can fix his life but is still unsure of how to resolve his problems and ultimately lacks direction. In this case, a little help is all that is needed.
I can do whatever I want
Just tell me which way is up
And which way is down
I can't remember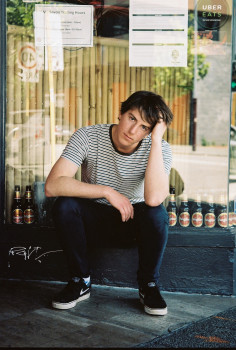 As the persona loses sight of that which was once close to him some time ago and faces the prospect of defeat, instead of giving up, Sibbald chooses to let go of fear and trust the process, which is precisely what "Compass" speaks to. It thus resonates with a message that implores listeners to have faith in life's process and understand that everything will sort itself out in time.
Says Sibbald: "I hope people feel like it's okay to feel a little lost and unsure; and that it's okay to ask for a little help during the tough times."
The word 'Compass' only appears once in the song, within the last couple of lines, in which Brayden calls out to either a divine force or perhaps a loved one, asking them to be his "compass", so that he may have some clear purpose and focus in life. Driven by impassioned lyricism a central message of hope, "Compass" is a beautiful song emboldened by its emotional depth and underlying layers of meaning. Our expectation is that this is just the beginning of something great for Sibbald.
I can do whatever I want
Just tell me which way is up
And which way is down
I can't remember
I can do whatever I want
Just help me
Can you be my compass
Maybe just 'til the sun comes up
Stream Brayden Sibbald's "Compass" exclusively on Atwood Magazine!
Stream: "Compass" – Brayden Sibbald
— — — —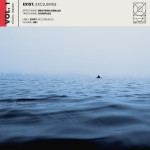 ? © George Foster
:: Stream Brayden Sibbald ::