LA alternative phenomenon phem returns with her first single of the year "slippery slope," a lush blend of fresh and nostalgic pop punk.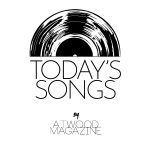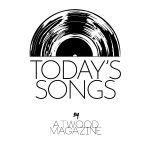 Stream: "slippery slope" – phem
---
While she's introduced herself to the world as phem, Liv Marsico's collaborators and fans know her as much more than that.
As a talented songwriter, vocalist and producer, phem's multi-faceted artistry shines with character and spunk. The up and comer has already created a community that extends far beyond her native Los Angeles, with fans instantly connecting with her authentic storytelling and new ways of seeing and creating music.
Several singles and projects in, phem now shares "slippery slope," a shedding of the masks she shows to the world and an unapologetic ode to who she is. With distinct production work and lyricism that pulls at the emotions we don't address as much as we should, phem empowers the moments in-between.
i'm hyped up on caffeine
you might have to tranquilize me
hell ya sobriety
watch the whole world stigmatize me
self-fulfilling prophecy
you should read my diary
but if you see me out
don't talk to me
there's always someone
stoppin me on the street,
saying hey you got green hair,
you don't even care
about who i am though
underneath it all,
used to work at mini malls
just so i could make some songs
and maybe they would sound like…
phem's vocals ring distinctly over guitar bends and rhythmic formulae, a perfect blend of fresh and nostalgic pop punk. Spacious guitars echo and build to the explosive chorus, rounding out phem's reflections on critical self-perception and aspiration – without compromising the earnest honesty of it all.
"One time I was working at this place, it was in a mini mall… in the valley… I won't say what it was 'cause it doesn't fkn matter anymore," phem says of her new single. "And I had just signed my first deal, but I still had no money, and in walks the person that wasn't the CEO of the label, but like their right hand – big top dog, someone you wanna look cool for, impress, etc. – and who i had just met maybe a week earlier. "phem?? what are u doing here???" Anyway I said hi and pretended I didn't work there and ran into the back and snuck away, hid until they left, then I got in my car and called my girlfriend at the time sobbing with embarrassment and anger. I was really angry; why did I have to be so unlucky and so lucky at the same time, and furthermore, why was she so shocked?! Yeah I was grinding hard to make shit happen then, and had to wear multiple masks on the daily, so why was she so shocked. If it's so alarming to you lady, you should've given me a bigger bag."
whoa! it's a slippery slope
am i better off dead
with a Grammy in my bed?
you could say i told you so,
it's like whoa!
it's a slippery slope
Prior to this wave of success, phem spent a year living between her car and the studio in LA.
She cites this time as a marker in the discovery of both her creativity and her sexuality – both fluid and intertwined. Since then, she has garnered a loyal following of pop-punk enthusiasts. With musical credits on tracks by Machine Gun Kelly, Jaden Hossler, Lil Huddy, G-Eazy, and Iann Dior, phem is also set to accompany the original pop punk icon, Avril Lavigne, on her upcoming tour.
Slippery slopes usually only slide down, but maybe they slide up as well.
— —
Stream: "slippery slope" – phem
— — — —
 © Jason Puma
:: Today's Song(s) ::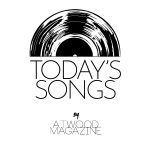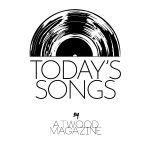 ---
:: Stream phem ::