Every Friday, Atwood Magazine's staff share what they've been listening to that week – a song, an album, an artist – whatever's been having an impact on them, in the moment.
This week's weekly roundup features music by Handsome Ghost, Maggie Rogers, Tourist, Uma, Melt Mars, Don't Chase the Lizard, Honeybee, Blisshouse, Mons Vi, HOLNE, MYKA, & monarch!
•• •• •• ••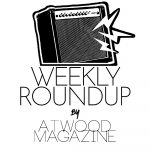 :: "Neptune" – Handsome Ghost ::
Honestly, I feel like I've gone on the whole journey with Handsome Ghost: From their debut single and EP through national tours, two LPs, and even some personnel and "artistic identity" changes along the way, I've stood by this band as one of the most vulnerable and tender music makers of our time, with a consistently strong, high bar for songwriting, and an ever-alluring, deeply enduring output.
They fully embraced this quality on 2020's sophomore album Some Still Morning, which I candidly praised as an "unfiltered expression of electrofolk exploring inner upheaval, self-growth and acceptance, and life's natural change." The band's singer and songwriter Tim Noyes agreed with this observation: "To me, right now in this moment, this is the most honest version of Handsome Ghost to this point," he shared in our interview. "We're not hiding anything… there's no filter."
You said isn't that better rising up from my sink
Hair down to your shoulders show me bright blue streaks
One and then another and some blue on the ground
Well all of this color and it's so dark out
Handsome Ghost keep the bar high on the achingly expressive, enchantingly ethereal "Neptune," their first single of 2022 and a dazzling display of the duo's continued growth as songwriters and storytellers. A driving indie folk song that can't help but remind one of Phoebe Bridgers' Punisher, Julien Baker's Little Oblivions, and some early aughts Death Cab for Cutie, "Neptune" is heavy, atmospheric, and smoldering: As Noyes and musical partner Eddie Byun unveil a moving story of intimate connection, uncertainty, and disconnect, they concurrently create a musically intimate world with a visceral weight and haunting, melodically charged sound. It's turbulent, disruptive, and utterly enthralling: A heartfelt and heated experience for the mind and body alike.
In the world
May we hold on to the pretty stuff
Showed me your tattoo of Neptune
And told me that nowhere's ever far enough
Then I was driving you home
I was driving you home
"This song is a character sketch, more or less – basically just describing this super eccentric woman over the course of one day… or three verses," Noyes explains. "You're not learning a ton about the narrator here, other than how he's reacting to her. This one started with the third verse: That the scene basically played out word for word down on the lower east side a few years ago. And that was the inspiration behind this character. From there it was just flushing things out a bit with these other little moments that the two spend together over the course of the day."
"I don't see this one taking place in New York though. I picture it somewhere more gritty – a little more off the beaten path – or somewhere that's less of a destination. The scene in the second verse seems important to me too…where she's pointing out to him all the exists outside of their city or town. They both want more (or at least she does) and there's ambiguity around what their relationship is…friends? More? And I think there's a question too if they're going to get what they want or if they're just going to be roaming around this city, day after day."
Dead of that winter in my brother's car
Heavy snow settled took us twice as long
Smoked out the window then you drew me a map
Said this is us here now look at all of that
You were reaching
No this can't be all we ever are
Maybe we try California
Maybe we marry us some movie stars
Then I was driving you home
I was driving home
"Neptune" feels like it gets both lost and subsequently found in three minutes' time. Full of both turmoil and an unsettled tranquility, this stirring return proves yet another hauntingly beautiful addition to the Handsome Ghost repertoire, and one that hints at more great things to come from the band as we head from late summer into the fall.
Found you much later you were in it deep
Dive down on the corner where you drank for free
Wrapped your tiny fingers round a microphone
Oh and you were singing you were no, no nobody's woman
I knew a couple boys who thought you were
Said you're just trying to teach them
But look how they never learn
They never learn they never learn
I was driving you home
I was driving you home
:: Surrender – Maggie Rogers ::
Maggie Rogers' sophomore album Surrender is a powerful and emotional triumph that feels reminiscent of the '90s rock-chick era of Alanis Morissette and Shania Twain. This album does a complete u-turn on the alternative-folk sound she firmly established in her debut. Surrender previews a whole new genre and design for the artist, a mixed bag of pop mastery, sharing similarities with some of the industry's most unique voices.
"Want Want" stands out in its Haim-esque quality, but elevates to something completely new in its anthem chorus. Its layering of harmonies and chugging guitar give this track a textured nuance, achieving in one single voice what should take multiple. This album is a collaboration between Rogers' and Florence and the Machine producer Kid Harpoon. Their influence is most explicitly felt in "Horses," one of the slower, but more impressive tracks on this album. "Horses" is an electrifying listen, worthy of its stature as a leading single. It pushes the boundaries of the album without ever leaving the arena of accessible and radio-friendly pop anthems. While emotions run high throughout the album, Rogers shows excellent restraint in maintaining discipline over her own vocals and the supporting elements of each track, pushing herself beyond her previous limits.
:: "We Thought You Were Sleeping" – Tourist  ::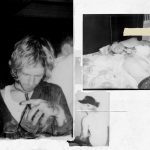 I love driving to Tourist. There's a central pulse that just makes sense and nothing else that soothes me quite like his brand of house. Well that's perhaps not entirely true considering my penchant for Jamie xx, Four Tet, Caribou and so on. But it comes with the territory of being a Brian Eno fan; I'm looking for the next EDM album I can dance, drive or cry to. Bonus points if it hits all three elements. And that's exactly where Tourist hits me. Like a clockwork message, his music seems to say "relax, you're still here."
Life among humanity today is to go nowhere fast. Hurry up and wait. But freedom is to understand you are not really going anywhere. You will have a routine; you will wake up at a certain time, buy the same roll of toilet paper and eventually haunt the same rock you were born upon. You will probably need a therapist. That's why I listen to Tourist–not because he is my therapist–but because after I'm done questioning my own sanity with my therapist, I put on U or Everyday or Wild and breathe as the message is repeated: "relax, you're still here."
This past Wednesay's Golden Hour, I decided to finally give the new Tourist album, Inside Out a listen. It was solid. But then  "We Thought You Were Sleeping" came on. My heart began to synchronize to the handclap beat, rising and falling with the synthetic melodies, bouncing with the pitch shift of each vocal sample. My breath followed each pulse of snare, engaging in the active mediation that is a deep listen. And with every percussive om that might send one over the moon or under the earth, the message returned: "relax, you're still here."
:: "Tainted Hearts" – Melt Mars ::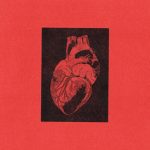 "Tainted Hearts" is the latest single to be dropped by Orange Country quartet Melt Mars, ahead of their highly anticipated EP. In an ode to their truly dynamic repertoire, their latest tune fuses an improbable pairing of smooth electronic and grungy rock and roll, to create a single that showcases the very best of their experimentalism.
Naturally, we could expect exceptional things, as Melt Mars have never been a two-dimentionsion band. Whether it's their unmatched approach to musicality, or genuine authenticity that had you enveloped by their sound, "Tainted Hearts" takes a deeper exploration into the tribulations of infidelity. Offering a soundly resonance, they explain, "Overall, if you listen to the EP as a whole, you can make out a story of a relationship that is ending. I tend to just gravitate towards that emotion for each song. I really don't have rules for writing."
Blending their impactful lyricism with distant drum beats, psychic-inspired synths and contagious rhythms, their new single comes to life. With their evolutionary approaches, Melt Mars are solidifying a new wave for the era. Immersing themselves into unparalleled production and cascading choruses, they cement themselves in an ushering movement of electronica-inspired bliss.
:: "Highway2Japan" – Mons Vi ::
"I don't care/I'm gon' get away from here/Way up there/On a highway to Japan," sings Matthew Hershoff in his recent indie rock single. Though we're told to avoid running from our problems, it's more often easier said than done; as fall creeps around the corner, it's not possible to actually run away for most people, but Mons Vi's new single does the trick by doing all the running for us (mentally, at least). Accompanied by strong guitar riffs and resonant basslines, drenched in sunshine and ebullient pop, "Highway2Japan" is a thrilling escapist anthem that transports you to a timeless and untroubled place with no strings attached.
Miami-born, Brooklyn-based singer-songwriter, Matthew Hershoff (under the moniker of Mons Vi), began his career as a screenwriter, contributing to various literary projects after graduating with a writing degree from Columbia University. Though primarily known for his work in HBO short film, La Piel de Ayer, Hershoff has been just as, if not more, active working in the realm of music. "Highway2Japan," released July 12, expands the musician's sound and explores grungier melodies and steady drum beats, a la The Smashing Pumpkins and The Strokes.
Hershoff, alongside friends, Lily on bass guitar and Max on drums, is gearing up for the band's upcoming EP, as announced through their Instagram and TikTok. Though little has been revealed regarding the project thus far, the band has without a doubt set expectations soaring with their recent song, and we can't wait to see what they have in store. Even if you can't exactly take a highway to Japan from where you are, Mons Vi's new single surely excels in making it feel like you're anywhere but home.
:: "Lluvia Que Limpia" – Don't Chase the Lizard ::
A gloomy forecast might bring with it the possibility of having to cancel a day's plans, but what many often forget is that after the last raindrop falls, the sun appears once again, shining brighter than ever.
Don't Chase the Lizard, the indie folk project of Tomás del Real and Lee Taul, successfully captures the warmth of the sun's rays with their track "Lluvia Que Limpia," a song that acts as a soothing balm for life's everyday stressors.
As the fifth track off of the duo's debut record, Huracán, independently released on August 13, 2022, "Lluvia Que Limpia" provides listeners with an opportunity for self-reflection and grounding. The title of the song directly translates to the "rain that cleans" — del Real and Taul dream up a theoretical rain shower, utilizing the metaphor of this purifying downpour to wash away all of the heavy residue that bogs us down in life. Resembling the gentle pitter patter of the rain, the lilting acoustic guitar line and intricate harmonies of "Lluvia Que Limpia" seamlessly weave throughout the entirety of the track, lolling listeners into a state of relaxation. One cannot help but feel rejuvenated after the roughly four-minute track comes to an end, re-entering their days with a newfound sense of clarity.
Don't Chase the Lizard opens up a world of healing, neatly packaged within the dulcet tones of "Lluvia Que Limpia." And thus, let this duo be your guide into a world of timely renewal; and remember that while at times it might seem like we are caught up in the worst of storms, the sun is right behind those clouds, patiently waiting to greet us with its undying love and light.
:: "Crocodile" – Uma ::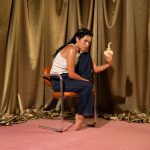 Hushed and haunting, Uma's latest single is yet another example of the Barcelona singer/songwriter's captivating and singular style. Released August 18 via Slow Dance Recordings, "Crocodile" is a moody, subtle, and understated immersion of smoldering, seductive acoustic warmth, with layers of soft vocals blending into a silky backdrop as Uma's smoky voice fills the foreground.
"I wait in the shadows, I came to the wind," she sings softly, each word dripping from her lips with tenderness and care. "I bathe in the shadows; I can't feel a thing." Her voice is a lightning rod of emotion: Enchanting, smooth, and utterly irresistible.
Fantastical and deeply poetic imagery prove a stunning marriage on "Crocodile," as Uma dwells in heavy-hearted, lovesick depths. She shares, "This is a song about a lover who sheds so many tears the salt turns her skin to scales and she becomes a crocodile hiding in the shallows."
The track's thick, enveloping soundscape and heavy, aching pulse bring to life these poignant sentiments: We feel the weight of those tears as Uma delivers an altogether spellbinding experience. Alluring and impassioned, "Crocodile" burns itself into our ears and our hearts, ensuring we hang onto Uma's every utterance and making certain we pay close attention to successive releases.
:: "All Night" – Blisshouse ::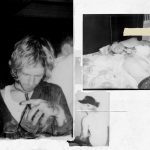 Change can be challenging. As we go through different cycles, the stages of our life can be tricky to navigate. Artist and producer Blisshouse has crafted a track all about dealing with those rocky transitions that so many of us can connect to. "All Night" oozes with vibrant alt-rock arrangements and passionate vocals. Within this compelling offering you can sense deep anxiety and despair contrasted by its highly infectious quality.
Sam Smisek, the brainchild behind Blisshouse, reveals, "after a couple pretty notable changes in my life. I moved back to my mom's house in my hometown after living in Seattle for two years, along with parting ways with someone who I had been in a long-term relationship with, and grew a lot with. At first, this new reality felt fresh and the familiarity of being home was comforting. Soon enough, though, the all too familiar feelings of doubt, restlessness and depression started to set in."
A Los Angeles based, Maryland born artist, Blisshouse is known for a unique sound that seamlessly fuses alternative pop, hip hop, and rock. A self-taught producer, he creates music in his studio apartment. When the pandemic hit, it provided him an abundance of time to perfect his skill. You can really hear that masterful musicianship in this edgy new release.
:: "Keyring" – Honeybee ::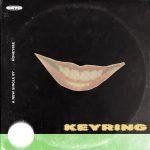 AThe perfect nighttime riding-with-the-windows-down song, Honeybee's "Keyring" is dynamic and driving indie rock at its finest. Released July 22 via the Auckland, New Zealand based band's own Honeybee Sounds, their first single of 2022 is a moody, fervent, smoldering groove.
Feel this Keyring
When we're eye to eye
Please babe peel it
From my tongue this time
"'Keyring' is about the playful tension between two people who want nothing more than to leave where they are and be alone together," the band tells Atwood Magazine. "Instrumentally, we took inspiration from Japanese grunge and alternative rock, particularly in inspiring the guitar and bass tones, as well as the bridge/breakdown later in the track. The process of writing the song itself was relatively quick – the general structure all came together at our home studio, with the four of us tossing various ideas out and trying not to think too much, later refining ideas and tracking with Angus Grainger of Two Waters Studios."
Honeybee's heated guitars and heavy drums form a haze of charged sonic darkness, creating palpable weight around frontman Kurt Ibalio's passionate vocals and adding to an unabating existential sense of yearning. "Keyring" is truly the ideal musical backdrop for a twilight drive: Between its pulsing beat and singalong melody, you can't help but want to roll the windows down and ride off into the sunset, with the wind hitting your face and tall shadows falling gracefully around you.
Sometimes
When I'm across from what's mine
The typhoon comes you don't hide
You say we might
Ooooh yuh yuh yuh
I shake when you aren't near
Come closer the coast is clear
No need to be violent
Unless you like
Following 2019's debut EP Dusty and a slew of standalone singles in 2020 and '21, "Keyring" reignites the flame and hype around Ibalio, Harrison Roper, Jason Crombach, and Liam Richardson's band. Honeybee's sophomore EP From An Unreliable Source is scheduled for release on September 16th, and will showcase even more of this up-and-coming indie rock group's passion, verve, and overall promise. Stay tuned for the sweetness and sting of Honeybee.
:: "November Sky" – HOLNE ::
HOLNE truly is the UK's version of John Mayer, enveloping listeners in his undeniably rapturous vocal energy that will have you spinning his debut all day long. "November Sky" is an honest outlet, an inner-conversation and a compelling chronicle, all packed into one. He lets his emotions spill into addictive lyricism, turning a truly euphoric debut single into a new lease of life for indie-pop lovers everywhere.
Exploring chronicles of hindsight, "November Sky" navigates the longing to rekindle a past relationship. He shares, "I wrote the beginnings of this whilst on an evening dog walk watching a November sky. Letting go of a perfect day and losing it to the night." Blissfully incorporating the nostalgia shared amongst his lyricism into his diverse musicality, HOLNE's use of 80's inspired elements allows synthesizers, echoing vocality and rhythmic elation to pour into every second of the track.
Whether it's HOLNE's resonating tales or purely inspirational approach to composition that has you charmed by his sound, he offers the perfect soundtrack for those moments passing moments of introspection.
:: "american kids" – MYKA ::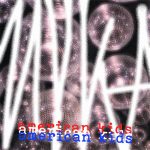 There are dueling sides of us that are sometimes at war with one another. There is the part of us that desires to be unique, stand out and dream big. The other voice though tells us that we must try to fit in. MYKA beautifully examines the two perceptions in his nostalgic single "American Kids." The warm, laid back piece displays his buttery tone atop static bass lines and blissful synths. The video exudes that same relaxed air with its hazy home movie esthetic.
Inspired by artists like MGMT, N.E.R.D, and Beach House his tranquil quality makes his music a true listeners' paradise. The North Carolina native has come a long way from recording music in his cousin's makeshift studio. Moving around a lot as a teen allowed his music to become soaked in a variety of cultures. That diversity is clear in this melodic and mesmerizing indie offering.
:: "Morning Coffee" – monarch ::
"I will be your everything if you'll have me," monarch's Sarah Hartstein sings on the band's buoyant and bright debut single. "Babe, will you have me?" A jolt of sweetness and radiant energy that goes well beyond your average joe, "Morning Coffee," released in late May, proves an enthusiastic introduction to Hudson Valley, New York's monarch. The four-piece of Hartstein, Johnny Lu, Nick Pappalardo, and Jesse Hartstein cite a wide-ranging wealth of influence and inspiration, from punk to indie and beyond – but it's a sense of playful pop with a light jazz infusion that shines throughout "Morning Coffee." Saxophone blows smolder and bass notes swing as Hartstein sings a charming melody, her voice a captivating tidal force of spirited warmth reminiscent of Lake Street Dive's Rachael Price and Zooey Deschanel.
While it's upbeat and perky on the surface, a more concentrated listen quickly reveals more to "Morning Coffee" than meets the eye.
"We wrote the lyrics for 'Morning Coffee' during a comedic phone conversation about needing that daily caffeine fix in the early morning before a long day," Sarah Hartstein shares. "We then began to compare the addiction of caffeine to relationships, and the toxic addiction relying on anyone or anything can bring. In this type of unhealthy codependent environment, you want to be someone's everything and you want them to only want you, even when it comes to their overall happiness. We then made it into a super happy, cute, danceable song, yet it is a bit dark lyrically."
"[It's] an upbeat song that syncs with the beats and cravings of a heartfelt romance," bandmate Nick Pappalardo adds. "We wanted to bring a different texture to this song to add some greater dimensions. Monarch has been great at allowing me to express different aspects of my creativity, so I used a nylon string guitar to display some of my Spanish and Classical influences. Steve Howe is an example of a guitarist who would bring classical themes to a rock or pop setting, so that inspired me a lot. 'Morning Coffee' felt like the perfect vehicle to use this for."
monarch more recently fleshed out their sound and artistic identity even further with their debut EP Sweet Little Things, released in mid-June. A fiery five-track effort full of feverish passion and drive, with standout cuts like "The Risk" and "Naive" showcasing this up-and-coming band's melodic prowess, lyrical candor, and dynamic strength.
— — — —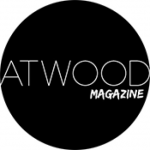 :: Weekly Roundup ::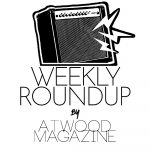 ---
:: This Week's Features ::
---