Austrian singer/songwriter Marie Lang puts "Body" and soul into her upcoming EP.
Stream: "Body" – Marie Lang
[soundcloud url="https://api.soundcloud.com/tracks/704907637″ params="color=ff5500&auto_play=true&visual=true&hide_related=false&show_comments=true&show_user=true&show_reposts=false" width="100%" height="300″ iframe="true" /]




---
Just under a month since she released the first single off her upcoming debut EP, Austrian singer/songwriter Marie Lang has revealed the second track, "Body," a soulful dive into beautiful escapism. In an excellent tour de force, Lang elevates her vocals with her signature blend of clean electronic production paired with acoustic instrumentation. The stellar combination makes for an unforgettable listening experience that will take listeners on a truly soulful journey detailing the transcendence of a true connection.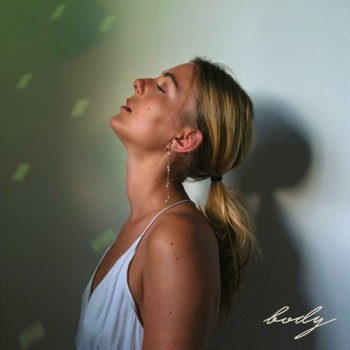 You've been overthinking way too much
Up inside your headspace
I don't know what's going on
Something got you trippin and I wish
You gave me key to all your thoughts
"I'm the biggest believer in taking responsibility for my own emotions and not depending on someone else to make me feel better," Marie Lang tells Atwood Magazine. "We all sometimes just want someone to read our mind and reassure us. When I wrote 'Body,' I almost thought about love and affection being some sort of superpower I hold over a lover, to make him feel better and 'kiss his ghosts away.'"
In crafting her music, Lang draws from a wide variety of influences including Jorja Smith, Sinead Harnett, Destiny's Child, H.E.R. and Khalid, which can be heard in her sultry performance and the track's lush instrumentalism. Beginning with a soft and jazzy electric guitar, the ebb and flow of the track comes to a head in the chorus, which erupts in a modern flare of contemporary production influenced by the future bass genre. This particular style of electronica provides the perfect vessel for Lang to convey her message. Beyond just the impassioned vocal performance, the pulsating bassline does a wildly effective job of mirroring the lyrics, bringing a new level of energy to the piece.
Lights out but heart racing loud
Worry every moment that
you might come crashing down
If I knew your ghosts I'd chase em down
By kissing em goodnight so it's just you and I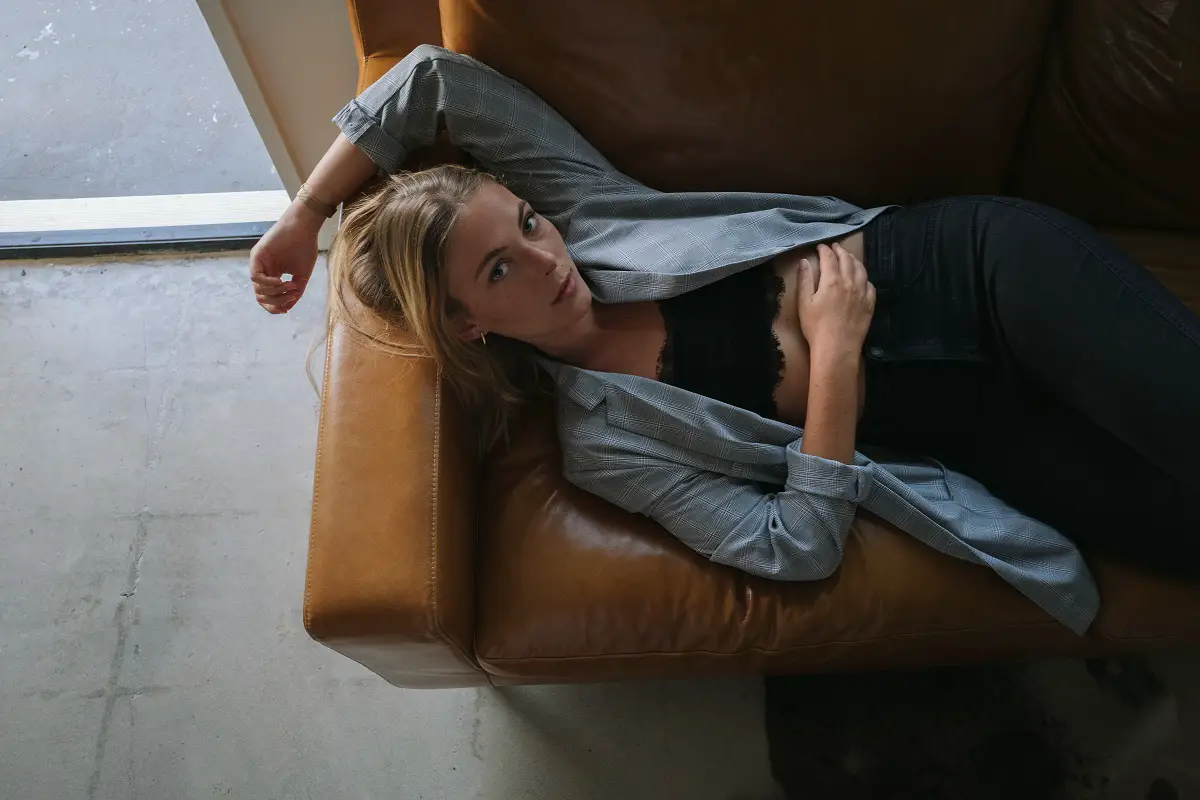 Slowly baby put your body
All over my body
Picking me up, picking me up
Take you of your own body
Save you from your worries
Picking you up, picking you up
Our minds are an illusions
they tangled so confused
but when it's us, when it's us
slowly baby put your body
All over my body
I'm picking you up, picking you up
More than just an musician but a true storyteller, Lang aims to convey femininity in all its shapes and nuances.
She says that having been raised by a single mother is something that fuels her drive to communicate the female energy and with her upcoming EP, she hopes to provide some insight into what it means to be a modern woman chasing her dreams and managing meaningful relationships.
With two tracks off the EP now already released, it's safe to say that this upcoming body of work will provide an incredible range of emotion, storytelling and replay value. "Comfort Zone" excelled as a fusion track between R&B and soul with electronic soundscapes, which discussed issues faced during the early stages of a romantic relationship.
Complemented by her newly released acoustic video for "Body", a one-take shot of Lang performing with Major Jahmal on guitar, audiences can experience the song's emotional depth on full display. The stripped down performance presents a jolt of sincerity, allowing for moments of lyrical intimacy to rise to the forefront as we watch Lang inject a new layer of meaning into every word and phrase, resulting in a depth one can only achieve through live performance as a medium.
---
Striking a delicate balance between sensuality and vulnerability, "Body" is more than just a song about the physical expression of love, but one that pierces the soul with a message of true honesty and infatuation.
Keep an eye out for when the full EP comes out later in December, and be sure to check out "Body," "Comfort Zone," and her latest single "Don't Wanna Go Back" to experience Marie Lang's unique style for yourself.
Stream: "Don't Wanna Go Back" – Marie Lang
[soundcloud url="https://api.soundcloud.com/tracks/715015327?secret_token=s-mZTqg" params="color=ff5500&auto_play=false&visual=true&hide_related=false&show_comments=true&show_user=true&show_reposts=false" width="100%" height="300″ iframe="true" /]





— —
Stream: "Body" – Marie Lang
— — — —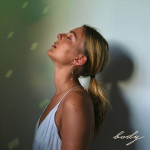 ? © Mahir Jahmal
:: Today's Song(s) ::
---
:: Stream Marie Lang ::