Bad Suns' Christo Bowman takes us track-by-track through 'Infinite Joy,' the band's spirited, seductive, and supercharged new EP of radical acceptance – and home to some of the catchiest and most cathartic music of their career.
Stream: "The One I Used to Love" – Bad Suns
---
'Infinite Joy' is a record about processing pain rather than attempting to sidestep it. There's a certain joy which comes from that process which can't be found elsewhere.
It's been just over a ten years now since Bad Suns began channeling their angst and unrest into spirited indie rock euphoria.
Ever since the California band first sent listeners into "Cardiac Arrest," they have unapologetically charted their own course through four dynamic studio albums, two indie label signings, and countless tours. In between raging riffs and bold, buoyant hooks, frontman Christo Bowman has philosophized and pontificated on what it means to be human, often dwelling in the "deep end" of the emotional spectrum as he processes life's ebbs and flows in real time, unpacking himself, his world, and the experiences of those around him.
Bad Suns' star is shining brighter than ever as they enter their second decade, returning after the loss of guitarist Ray Libby (who left in 2022 to "explore other sources of joy") with some of the catchiest and most cathartic music of their career.
A spirited, seductive, and supercharged fever dream, Infinite Joy soars with invigorating energy and raw emotion as Bad Suns take two steps forward in their artistry, embracing an "oceanic scope of emotions" in six uplifting and irresistible songs.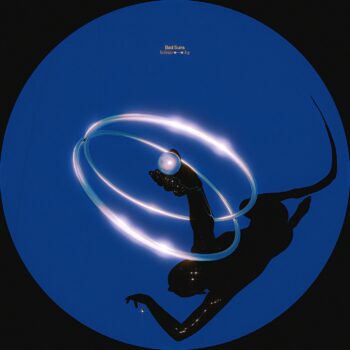 Now I'm lost at sea
At what cost I'm free
On an odyssey of apologies
My dependencies got the best of me
Now the rest of me struggles endlessly
But you'll always be the one I used to love
The one I used to love
Tears were flowing
Instead of champagne
In the first class of an airplane
What an upgrade
– "The One I Used to Love," Bad Suns
Released November 17, 2023 via Epitaph Records, Infinite Joy is dramatic, dynamic, and utterly intoxicating. Arriving just under two years after their fourth studio album Apocalypse Whenever, Bad Suns' second-ever EP (their first being 2013's four-track debut, Transpose) sees the newly-minted trio of Christo Bowman (vocals/guitar), Gavin Bennett (bass), and Miles Morris (drums) ready to take on the world.
"Apocalypse Whenever was an important record for me to make," Bowman tells Atwood Magazine. "I was coming dangerously close to succumbing to apathy and hopelessness, which is not in my nature. The title track speaks to this, and the following songs are reflections which serve as reminders of the beauty of life and of the past."
"Infinite Joy finds me taking a step forward after a moment of reflection," he adds. "I think of myself as a bit of an idealist as well as an optimist, but the pendulum must swing in both directions. I have to be careful. Infinite Joy is a record about processing pain rather than attempting to sidestep it. There's a certain joy which comes from that process which can't be found elsewhere."
"This record was all about each of us realizing and embracing our strengths as individuals and then coming together as a unit, stronger and more confident. There can be no passengers in a trio. It was an invigorating challenge. Our roles are more clearly defined now than ever before."
The journey between the band's last album and this EP was one of reckoning, reflection, and rediscovery – not only for the band as a unit (figuring out who they were sans-guitarist Ray Libby), but also for Bowman himself:
"The songs on Infinite Joy reflect an oceanic scope of emotions which colored the last year of my life," he explains. "In October of 2022 I got clean after a decade spent battling with alcohol abuse. In the direct aftermath, it was like experiencing an entire ten years' worth of growth, in a matter of months. Growth doesn't occur independent of pain, sorrow, joy – every emotion imaginable. I had to go through all of it, and resist none of it."
"There is a lot of pain captured and placed within these songs, as well as an elusive sense of hope. In spite of the pain, there's the notion that joy has to be attainable, out there, somewhere. Right?"
The phrase Infinite Joy, which Bowman stumbled upon earlier this year whilst reading Carl Sagan's 1985 science fiction novel "Contact," opens up a Pandora's Box of questions.
Does such a phenomenon even exist – and if it did, what would it be like? Is it one endless bout of ecstasy, or is it more nuanced? After all, you can't know true joy without experiencing pain and suffering.
The term mystified Bowman as well, provoking a powerful response. "The pairing of words appeared to me as being almost oxymoronic," he recalls. "Then I started considering the possibilities. As long as there are intelligent living beings, the possibility for joy exists. Though it can't be experienced perpetually, it is a renewable resource. Joy is an infinite reservoir which exists beneath the surface of palpable reality – accessible in fragments, most purely when we cease in attempting to grasp it. This idea struck me, perhaps because it seemed so naïve, and yet I couldn't negate it."
The journey of Infinite Joy the record is thereby one of empowerment, release, and radical acceptance, and its songs reflect as much. Opening track "Lunar Shadows" is an effervescent and upbeat breakup song – an anthem, really – that seeks to learn and grow from the past, rather than look back on it bitterly. "It's time to clean up my act, time to open up my eyes," Bowman sings in the second verse, resolved to move forward more positively and better himself: "Don't let it keep you down," he reminds himself as together, the band spill forth in a cinematic chorus:
My love, I wonder how you've been
The life we lost, the life we spent
My love, I wonder where it went
Must everything die in the end?
The future's walking out that door
So tell me what you're waiting for
Get up and get out
But don't let it keep you down
– "Lunar Shadows, "Bad Suns"
---
The EP's three pre-release singles – "The One I Used to Love," "Astral Plans," and "Living or Dying" – are all earworms in their own right, marrying depth with dynamics as Bad Suns treat listeners to a dazzling array of infectious melodies and hard-hitting beats.
"The One I Used to Love" is a multi-faceted song-story that sees Bowman singing about quitting drinking: "Newly free from the shackles of a long, sordid entanglement with addiction, I surveyed the landscape of my life in that moment, and I let my pen get to work. With this song, I bid farewell to a tragic romance with alcohol, and a new odyssey unfolds."
"Now I'm lost at sea, at what cost I'm free," he sings in the chorus, not yet fully free from addiction's grasp but hoping he gets there soon.
Tears were flowing
Instead of champagne
I n the first class of an airplane
What an upgrade
When I landed is when the text came
You were asking me to explain what I can't say
Filled the void, got destroyed
But the hole in my heart still remained, yeah
Then I had to say exactly the wrong thing
Once again…
– "The One I Used to Love," Bad Suns
---
The band move us to dance in "Astral Plans," a cerebral song with a strong, seductive beat. Bowman says it's his attempt to "look at objective reality from a cosmic perspective."
"It stems from my growing frustration with the rigidity of western thought in a world filled with paradoxes, filtered through the story of a soldier coming home from war to discover their partner has been unfaithful," he explains. "I had a falling out with somebody close to me who I tried to make a relationship work for years through dysfunction. I had love and faith that we could move past our hard times and into a brighter future."
"That didn't happen, and ultimately, I ended up feeling blindsided when they cut me out of their life. I came to realize that I couldn't be mad at this person forever and had to consider that I was equally to blame for our downfall. This was a liberating discovery. Whichever side of the equation you find yourself on, sometimes you just have to say or hear 'I love you, that's why I'm walking away.'"
Further EP standouts include "Everything Is…," an unfiltered reckoning with a bold, bright strut, and "Living or Dying," the record's beautifully tender and emotionally charged finale. Bowman's soul-stirring performance is achingly intimate, his words empathetic and vulnerable as he sings a heartfelt song for his fiancée, Allison, a flight attendant whose dreams go past the skies:
I feel like I'm lying
I'm cheating myself
I'm tired of trying to please everyone else
I feel like I do because it's true
Nobody knows me like you
Am I living or dying?
Am I living or dying?
I'm flying but I'm dying to come down
I can't turn this feeling around
Like lightning, I won't make a sound
Convince myself that I'm wrong
Misplace my faith in a song
Make it all go away until I wake
– "Living or Dying," Bad Suns
"At the time, she was standing at a precipice, five years in to her job, working as a flight attendant for American Airlines," Bowman notes. "While she loved aspects of it, specifically the freedom to travel the world, she couldn't rid herself of the feeling that this wasn't the path she was meant to be on forever. Her passions were elsewhere, and it was time to get off the ride and explore other possibilities."
"The prospect of going back to square one can be more than enough to petrify a person into perpetual complacency. Listening to her go back and forth over the years, eventually I realized that I was doing her a disservice in attempting to reaffirm her career choices up until that point. I, of all people, would be a complete hypocrite not to encourage and support her decision to take the leap and follow her dreams, regardless of the perceived risk involved."
"I came to realize that all I had to do was listen, and listen good. When it comes to the big picture, our non subsiding instincts rarely steer us in the wrong direction, regardless of whether the road ahead might be concealed in a fog. Living a life in a state fear or regret is hardly living and life is too beautiful to waste."
---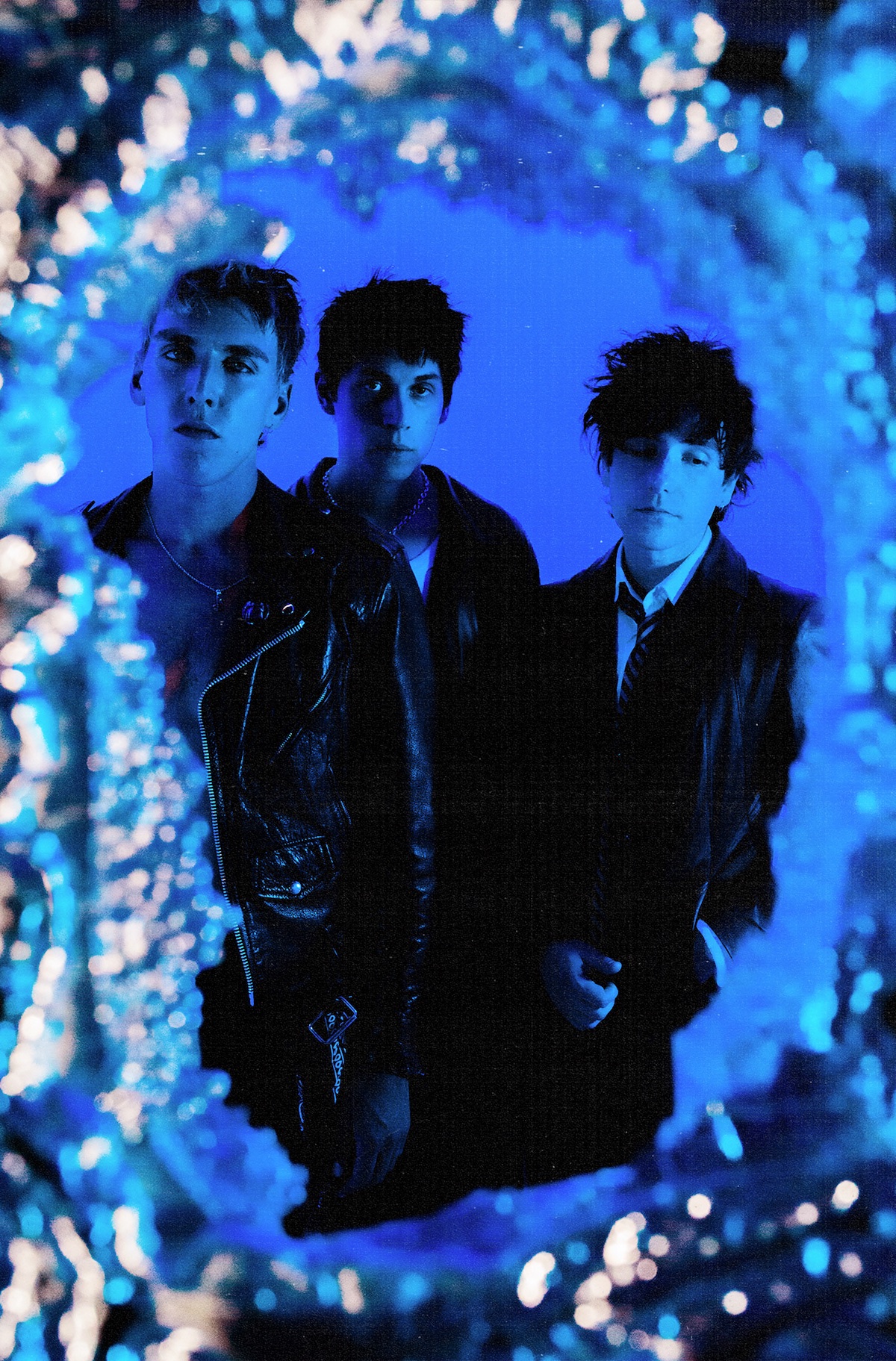 Each of Infinite Joy's six songs finds Bad Suns basking in the warm glow of pain, love, growth, and change.
As open a book as they've ever been, the trio of Bowman, Bennett, and Morris held nothing back in crafting a tight, inviting, and instantly memorable collection that burns bright with a zest and zeal for life.
For his part, Bowman hopes listeners takes whatever they need to from this record.
"My goal was, and always is, to allow room for every possible reaction to take place," he shares. "Music tends to serve as a gateway to our purest emotions. I might be listening to a happy song, and all of a sudden I'm bawling. A somber piece of music can fill me with an incredible sense of wonder. I don't pretend to understand how or why these things correlate. Knowing this much, I never attempt to package any one given idea or emotion into a piece of music. Every song is a world unto itself; a different lyric might resonate each time you hear the same song, depending on where you're at when you're listening to it."
There's a lot to unpack and process here, and the only way to do that is by diving headfirst into the songs themselves. Experience the full record via our below stream, and peek inside Bad Suns' Infinite Joy EP with Atwood Magazine as Christo Bowman takes us track-by-track through the music and lyrics of the band's latest release!
— —
Stream: 'Infinite Joy' – Bad Suns
:: Inside Infinite Joy ::
— —
Lunar Shadows
This song represents a major shift in energy. It's a breakup song, and I had some experiences fresh on my mind to pull from. The music came to the surface during a season in which the band was getting together every day. In between jams, these musical ideas and riffs will enter the room, casually and suddenly, from our subconsciousness. I like to record these sessions in their entirety for that reason.
We were beginning to embrace the idea of existing as a musical trio. We were no longer looking at ourselves as missing a piece. Suddenly it clicked and we became the band we've always been. We started traveling, playing shows, and then we all took some time to ourselves in New York City, as our lives were undergoing these beautiful seismic shifts. These feelings and ideas all culminated around this chopped up drum loop one day in Brooklyn. It all came flowing out cathartically in a stream of consciousness. The song still makes me feel the way I did on the night it arrived, walking the streets of New York, supercharged by this exciting new energy.
The One I Used To Love
This song represents many things. We're talking about a break up again, but this time my problem wasn't with other people. The music and lyrics arrived at separate points in my life, but they both came from this place of yearning. When I started seeing the story unfold in my head like a movie, I sat down to write the words. I had just gotten home from a six week tour, on which I had finally decided and managed to quit drinking. It was a trying year in my life and the winds of change were blowing in every which direction. I had this distinct feeling that things were about to get a whole lot better, but this song pinpoints the moment right before you realize that to be true.
Astral Plans
This song started in the shower. I heard the chorus melody in my head and immediately turned the water off. The lyrics deal with themes of deception and acceptance. The song freezes this moment in time in which you watch your plans evaporate, seemingly into another dimension. The lyrics were written partially in Atlanta, partially in Los Angeles, and partially in the air between the two. It's an attempt to look at objective reality from a cosmic perspective. In a world filled with paradoxes, things tend to be a bit more nuanced than who's right and who's wrong.
Everything Is…
This song felt like a breath of fresh air, every step along the way of the process. The music arrived on some cold February day in Los Angeles, like a piece of debris amidst a hurricane of ideas which were flying around our rehearsal studio. We started alternating between this half time feel and this punk rock double time feel. I took it home and wrote the outline of the song very quickly. I got to have a lot of fun as a lyricist here. The chorus came first, providing a cornerstone of simplicity, and thereby giving me license to go absolutely wild in the verses. It's an intimate glimpse into life on present day earth as I see it.
Just To Feel Your Touch
Two of the songs on Infinite Joy came together on a trip I took to New York City in the Spring. "Lunar Shadows" and this one. I was grabbing coffee in the morning before I headed to the studio, and this book spine caught my attention which read "I love you, I hate you, I miss you" and so I jotted it down. A relationship is a beautifully complicated thing which requires significant amounts of care, love, honesty, patience, and a willingness to grow in order to maintain. I think true love is worth fighting for, especially when the fight is within yourself. Around this time, I was absorbing a fair share of influence from my favorite female vocalists and songwriters. I really love the sound of Chrissie Hynde's voice. It's this sound which encapsulates elegance, cool, femininity, and toughness. I wanted this song to possess those same qualities. It ended up sounding more like a Hall and Oates song or something, but that's cool too.
Living Or Dying
This song was written in the spring of 2022. We had just recently lost a member of our band and I was about to spend my afternoon meeting up with different guitar player friends of mine, all around Los Angeles. I knew we had these shows coming up, but the future beyond that was  feeling quite uncertain. I took a drive in the morning, sat down with a guitar, and the music for this song came together in about an hour.
The next day, after listening back to the music, the words just started flowing out of me at a sushi bar in Studio City. My partner had recently gone through some major changes: she was leaving her job of five years and going back to school to get her Master's degree. This was such an intense period in her life, and I was watching everything fall into place for her in real time. Having and seeing someone so close to me confront their fears and alter their reality for the better was nothing short of awe inspiring. This song is about me just shutting up and listening. That's when you can really learn something.
— —
— — — —
 © Sarah Eiseman
:: Stream Bad Suns ::
---