Charli Adams takes us track-by-track through her achingly intimate, unfiltered, and in-your-face EP 'nothing to be scared of,' a deeply vulnerable and irresistibly catchy set of alternative soul-baring songs that expose the rawest parts of her humanity.
Stream: "na na na song" – Charli Adams
---
This conversation makes me nervous, and I'm always looking for purpose. That's a lot to live without…
Charli Adams truly has nothing to be scared of.
Written and recorded at a crossroads in her own life, the singer/songwriter's latest EP is both the end of one era and the beginning of a new one. Achingly intimate, unfiltered, and in-your-face, nothing to be scared of is a hard-hitting record of inner connection, confrontation, closure, and change; a set of deeply empathetic and introspective songs about learning how to make peace with the conflict in your life and within you yourself. Life is long and often turbulent, and Charli Adams' six new songs serve as the perfect accompaniment to that universal rocky road.
Close my eyes and I can't afford it
Thinkin' at three in the morning
This must be the long way out
I can tell that you're disappointed
Maybe it's not that important
Maybe I'll just float around
If I had something to prove
I'd stand up straight
If I was somebody who
Played the game, I'd be a winner
I guess you could call me a dreamer
Never been a high achiever
I guess you could call me a dreamer
Never been a high achiever
– "high achiever," Charli Adams
Independently released August 31, nothing to be scared of is beautifully vulnerable, unapologetically alternative, and irresistibly catchy. The follow-up to Charli Adams' breathtaking debut album Bullseye sees the Los Angeles by-way-of Alabama artist collaborating with producer and songwriter Andy Seltzer (Maggie Rogers, Samia, Del Water Gap), baring her soul six times over through songs that dive ever deeper into the rawest parts of her humanity – her evolving psyche, her distinctive sensitivities, the relationship between her past and present selves, and more. Memories from an ever more distant childhood coalesce with snapshots of young adult coming into her own with increasing confidence and the resolve to be her own woman – to chart her own course not just in music, but in life.
"It's been a journey," Adams tells Atwood Magazine, taking a deep breath as she begins to share this record's story. "A lot has changed since Bullseye. I think Bullseye was a kind of purging of my emotions when I really started therapy. I did do a lot of growing, and I think it was the pandemic, plus putting an album out in the pandemic was pretty difficult. Not getting to play it live was really difficult. I think a lot of people felt a bit burnt out, but it hit me pretty hard. Then I moved to LA and a lot of my life, my personal life changed and looked different, and then I did a lot of healing, and this EP kind of feels like the afterthought of Bullseye."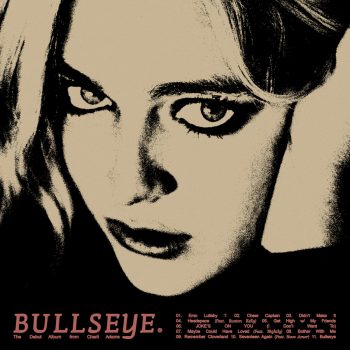 Released in mid-2021 via Color Study / Ultra Records, Bullseye represented Charli Adams' coming-of-age. In our artist feature last year, she had shared how her debut was a record of healing and liberation as she faced her demons and processed her own traumas in song. 
"I think it feels resolved in a way, but I do feel like almost for that version of myself, for the girl who wrote Bullseye, I have to play it live and I have to hear people singing 'Cheer Captain', and I have to have that moment for her, because she was just kind of screaming into the void a little bit," Adams says.
Having come out at the tail end of the pandemic's height, when vaccines were becoming increasingly available but the live music industry was still dead, Bullseye never got a tour of its own, and Adams has only just started playing its songs live as she promotes her current EP. "It is a really meaningful album to me," she adds. "I had to build the relationship kind of independently rather than getting to see other people. So yeah, it still needs its moment. We'll see."
After releasing and promoting Bullseye extensively throughout the second half of 2021, Adams took a much-needed detox from social media the following year – a hiatus she eventually broke earlier this spring, in large part due to the need to start sharing her new music once again.
"If it wasn't for the sake of connecting with people who listen to my music, I would not exist on the internet, and it's great," she laughs. Of her time away, she admits, "I desperately needed a break."
"I just needed to work on perspective. I shared a lot of really intimate details about my life and kind of had to deal with a little bit of fallout from that with family members, or just trying to justify or explain certain songs and things like that. That part of it was exhausting, but also not getting to connect and see those songs played live, it causes there to be an interesting relationship with your album. It still feels like yours. You don't get to see other people make it their own and make them their own songs, and see what it means to them. I think it would've helped make me feel like the transparency was more worth it, too, if I had seen other people."
"And there were messages about people saying how much the songs meant to them, but I think it would've helped a lot in that, and so there's a lot of sharing and there were a lot of pressures and I think it was just the pandemic and the internet kind of taking over. It was a little bit much for me. I'm a pretty sensitive gal, so I needed to take a step away and I'm really glad I did, 'cause I've never felt better. In terms of the burnout and the industry, the way it looks now, I'm starting to feel a lot better and have changed my perspective a bit."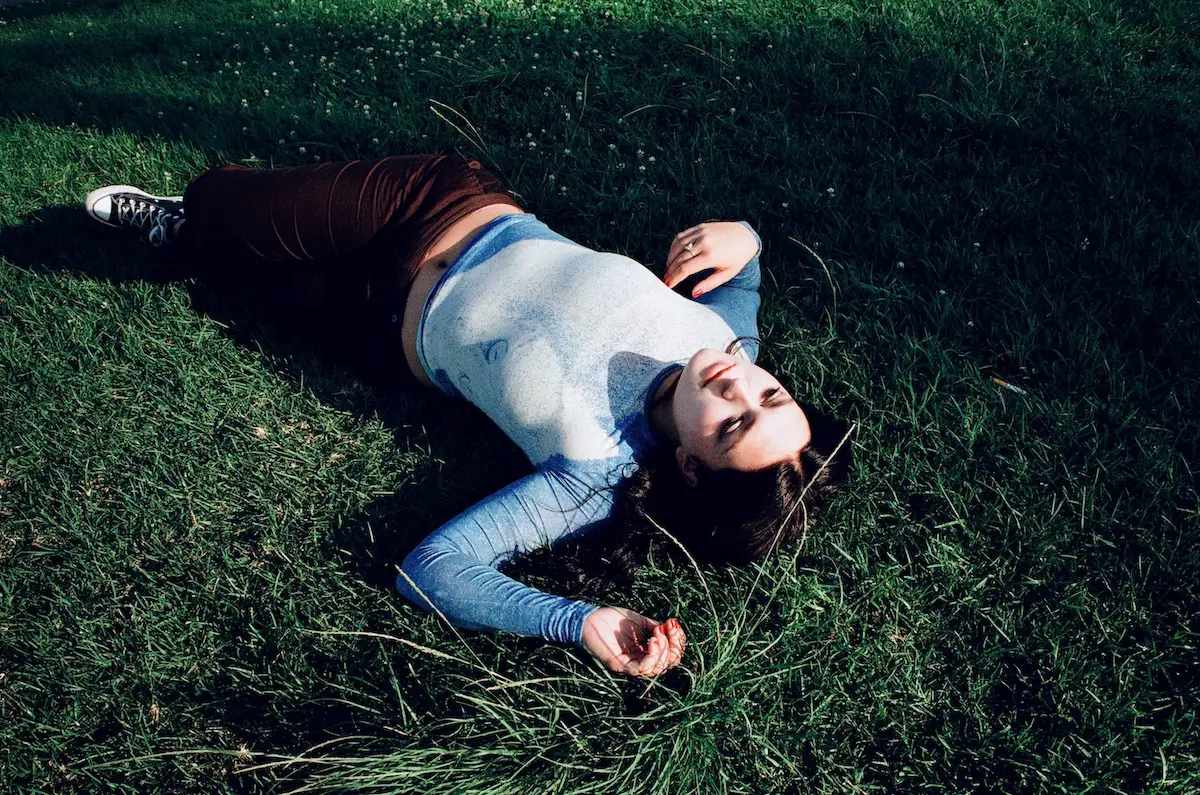 Part of that growth and changed perspective came from Adams' moving to Los Angeles from Nashville, where she had been living since she left high school at age 16. She's been living in the City of Angels for just over a year now, and while there was some settling in needed, she says LA has already grown on her. "I like it. I like it a lot," she smiles.
It was also in LA, before she moved there, that she met her now collaborator, Andy Seltzer, whose production and songwriting credits include work with Charli XCX, Maggie Rogers, Del Water Gap, Canadian indie pop band Valley, and many more.
"We had a session together, and I had never felt more sonically compatible to someone," Adams says. "We made 'cry over everything' in our first session, and I think with that song I was just talking about how I cry when I yawn and how I cry when I laugh and yawn and hear a good song. I have overactive tear ducts or something, and so we wrote that song, I got home and he sent it to me, and I had never felt more seen musically and like someone understood me. So we decided to make an EP together. I took a trip to LA and we started working on it."
"I don't think we even entirely knew what we were making. I just knew we were making music together. And it just so happened – it was kind of the end of this chapter, welcoming in the new chapter, and I think you can hear it in the songs where you go from 'everything she wanted' to 'high achiever,' those are kind of like opposite energies. It's like the back and forth of getting better but still mourning a previous chapter. I kind of captured this in-between stage of a new chapter and the end of another chapter, and I think you can hear that. It was the first project that we made together, and I've never been more excited about any music I've made."
---
Adams sees her new music as even more liberated, empowered, and spacious than that of her last album.
"I think I just had given myself a little more space. With Bullseye, I was writing from a place of kind of survival mode, and I think you can kind of hear it – at least I can," she shares. "There's some chaotic energy, which does lend itself to the music in a way. But this one feels like I'd grown up a little bit and that I'd given myself room; I'd eliminated things that were no longer serving me to make room for. And it feels a little more optimistic. It feels a little bit more like a light. Even though there are heavier songs like 'I've got it from here,' that song does still have the energy of like, hindsight of being out of it and touching on those emotions from hindsight. So I think it sounds a little bit more settled… I felt a little more settled making it and I feel more settled now than I did when we made it. So there's no telling what comes next."
Highlights abound on the sonically and emotionally charged journey from "everything she wanted" to "I've got it from here." The EP's lead single "na na na song" continues to be a standout of alternative excellence. Earlier this year, Atwood Magazine called it equal parts light and heavy, impassioned and exposed… an achingly raw alternative anthem, [and] about as close to "euphoria" as we imagine Charli Adams' songwriting can get. "The singer/songwriter is brutally honest and unfiltered as she lets herself lean into the warmth and comfort, the safety and security, the connection, and the sense of home and belonging we get from being together with the one we love."
Saw you, now I see it in color
Storming so we run for the covers
Oh my god, you remind me of home when you talk like that
Queen bed at the mountain motel
Playing cards and show and tell
You know and I know, yeah, we talk like that
When everything was going black
– "na na na song, " Charli Adams
---
Of the decision to come back swinging with this song, Adams explains that it was just easy. "I had written and released a really heavy album that I had to do a lot of, or that I felt needed a lot of explanation… Not that it needed it for the sake of the songs, but I felt like I wasn't doing it justice if I wasn't telling the stories behind this heavy record that I'd written and what all it meant to me."
"And so I think I was just looking forward to releasing a song that said everything that it meant, and that there wasn't really much depth to, that it was essentially just a love song that was fun to sing along to. I think it just felt easy and I was in need of an easy start to the new project."
In truth, all six of this EP's songs are worth a deep dive into, as each highlights a different side of Adams' identity, bathed in a seductive, stunning sonic glaze. "everything she wanted" is essentially a grunge song about how Adams' younger self would be jealous of the person she's become now – and Adams goes one step further, to essentially forgive her past self for feeling that way. "cry over everything" is a breathtaking '90s rock anthem (a la Goo Goo Dolls and Smashing Pumpkins) about Adams' tendency to weep spontaneously, regularly, and often; its lyrics find her embracing this unique quirk:
Oh, to be so sensitive
But that's the best of me
All that I know is I know how I'm feeling
Letting it go, that's how I'm healing
Strong for you, soft inside
God, this happens every time
I cry over everything
– "cry over everything," Charli Adams
---
In "high achiever," Adams explores how her goal in life isn't to be rich or successful or a high achiever, but rather, to connect with those around her on a deep and meaningful level. And in the EP's soul-stirring finale "I've got it from here," Adams sings directly to her mother about their own mother-daughter relationship, the generational traumas and transmission they've experienced, their love, and their unbreakable bond.
There's nothing to be scared of
I've got it from here
Do you know that you've got my love?
And no need to fear?
Just know that you did enough
I've got it from here
And when the going gets rough
I know that you're here
But I've got it from here
I've got it from here
Hey mom, I gotta say I'm worried
That my brain's a little blurry
And I don't know how to get better
And sometimes it gets hard to manage
All the pain and all the damage
Feels like it might last forever
– "I've got it from here," Charli Adams
Adams doesn't have just one favorite on this record; all six songs are her favorites.
"I do love that verse in 'high achiever' – 'This conversation makes me nervous and I'm always looking for purpose, that's a lot to live without.' That one feels really good," she says with a smile.
"I'm also really proud of the lyrics of 'how do u know how to love me.' That one felt channeled in kind of a full circle. And I think the pictures we painted in 'I've got it from here' feel really good. I feel like I could see my memories when listening to it, and that's always a good feeling."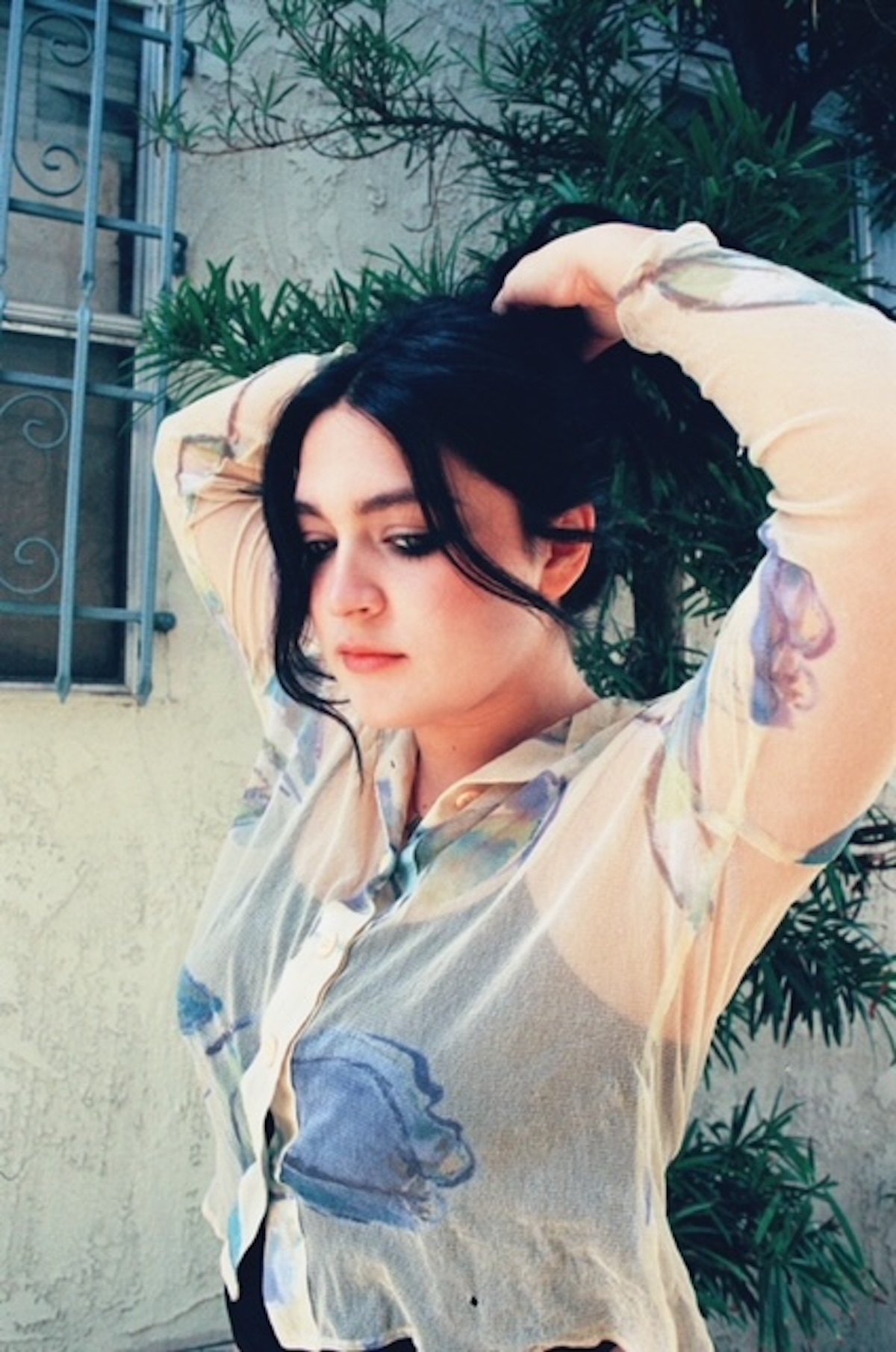 Charli Adams is blossoming in real time, and nothing to be scared of is the soundtrack to her growth story.
"I took away from it that it's okay to change," Adams shares. "I think I've faced a lot of change, a lot of the music changed, the tone changed, and accepting this new chapter and letting it be what it is and just trusting myself. I'm on a big journey of trusting myself right now, and allowing change to happen and not being afraid of it."
"I just kind of hope people feel comforted, a breath of fresh air," she adds. "If you're a listener of mine, and you listen to Bullseye, maybe this one can be a little more of a life lesson… easier. There's emotionally comforting songs as well on it, that'll never go away, but I hope people can feel the tone shift and the growing up and the change that's happening. And maybe feel a little comfort – if someone else is going through a new chapter and afraid of it, it can be a comfort for them."
Experience the full record via our below stream, and peek inside Charli Adams' nothing to be scared of EP with Atwood Magazine as she takes us track-by-track through the music and lyrics of her latest release!
— —
Stream: 'nothing to be scared of' – Charli Adams
:: Inside nothing to be scared of ::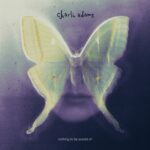 — —
on the album title
My favorite session that Andy and I had was when we made, "I've got it from here," which is kind of like technically the title track. It's where the lyric comes from. But it was our last day in the studio of our session week and we had a half day and I told him, I was like, I think the thing we're missing is maybe like a postal service esque, kind of track looped track. And so he got to making the track and nailed it in five minutes. And I told him, I was like, I think I'm gonna need a little more time on my own to write the song. I wanna write a song about my mother, a mother-daughter relationship, and kind of what I'd learned from that. And I thought I needed some time on my own. He made the loop and all of a sudden I had written like seven verses. It just happened so fast. And I sang them to him and he just was like, "What the f just happened?" And so we finished that track in a couple of hours and just both were freaking out.
That song felt really special to me. It definitely felt like the most channeled one from the record. But I think the lyric, so originally the song "I've got it from here" is about a mother-daughter relationship. And half of it was essentially me trying to ease my mom's worries that she'd done enough that I had… You inevitably passed down your traumas or certain things to your child and your daughter, that these things are inevitable. But I wanted that to be me easing her worries of, I've got it from here, there's nothing to be scared of. But it also was kind of to the daughter that's breaking the generational patterns as well of being of kind of like, I kind of imagined it being my mom telling me there's nothing to be scared of. I've got it from here in the first half.
The chorus is me telling her there's nothing to be scared of, I've got it from here. You taught me enough. And then kind of in the final, I kind of imagine like a higher self higher version of me telling me that I've got it from here. And it's kind of like, it's just a comfort song to the mom or to the child or to whoever listening. And honestly, if you're not listening too closely to the lyrics, it just kind of, when the chorus hits, it just sounds like it's a comforting little lullaby. And I needed that at the time. So just hearing the chorus of, "I've got it from here", which will be out soon, it says, yeah, it just says, there's nothing to be scared of. I've got it from here. And do you know that you've got my love and no need to fear?
And just as like a mantra, it's a little, it's pretty comforting. And I was facing a lot of kind of scary changes in my life. I lost or I left some team members. I moved cities. I let a lot of stuff go that wasn't serving me. So it does feel right that the EP would be called, there's nothing to be scared of. 'Cause I did kind of go for this new chapter fearlessly and had to kind of accept whatever the outcome was. I was doing it for the best. Stepping away from social media at the time, or stepping away from team members. Like just really believing that it would be worth it in the end, whatever time it took to get better or feel better. So yeah, it's a comfort to me in this album. This EP does feel really comforting.
everything she wanted
It was kind of a no-brainer when we thought about the EP opening with "everything she wanted." It just felt so right. Sonically, it felt right. It's very like, take away the lyrics and the melody and it feels like a Deftones kind of inspired energy. And then you add almost a Sheryl Crow's songwriting element. Like there's just something really fun about the combinations of my influences in that song, which is fitting for what it's about. Because I essentially wanted to write a song that was a manifestation/how I was feeling and kind of like claiming it as truth of me being everything that I wanted to be, or that younger me was maybe like would be bitter to see someone doing like, just kind of a play on that. And I think just like, I wanted it to feel like I've made it in a kind of a good opening to the record of saying I'm back. It's been a long time and I'm watering my plants and doing all these things that feel good.
We wrote that song with Charlie Hickey, which was really cool. He helped a lot with the music, with the guitar chords and stuff like that, which was really cool. And yeah, it just feels like the opener. It feels like just talking about how I wanted to be and I wanted to make sure that it was clear that I am a feminist and I wasn't talking about another girl in this song. So that's one of the reasons why I did the references the way I did in the chorus. So it was saying, I'm watching from the backseat, she's so good at being young and angry, and so it's referencing backseat and good at being young so that a listener would be like, I see what she did there. And so that it wouldn't be confused that I'm talking about myself.
In the bridge, I say, "I love her. She's so pretty." 'Cause I think a lot of bitterness or anger comes from insecurity or comes from wanting to prove yourself. So it's kind of me comforting her as well. It's me saying like, I love you. You're so pretty, you're lovely. And it's like she wouldn't… In that bitter place, you wouldn't necessarily… I don't know, when you're feeling better, you can be kinder to other people. And so it's kind of a play on that as well.
When I was burnt out, it just kind of was like, "I'm misunderstood." It's kind of more comforting than facing the fact that you might be burnt out or that you might just be a little bitter and that your perspective is maybe tinged with insecurity or being like tired or scared even. So, yeah, it was just like, it was easier sometimes. When I was in that kind of burnout, it was just like easier to just be kind of young and angry and misunderstood than it was to face that maybe, I was tired and needed a break and needed to comfort myself. And essentially, like I said, it was kind of just to reference young me and make it clear that's who I was talking about.
I've actually changed my perspective a little bit since writing the song, even though the song is pretty playful, I was just kind of saying that when you're burnt out or when you feel a little bitterness, you can start to villainize people who are just enjoying their life and doing great, because you're jealous or you're upset. So it was kind of just like a play on that, that she would hate to see me thriving, she wouldn't. She'd be stoked and she would be like, "Teach me your way." For the song, I had to reflect on how when you're bitter or when you're burnt out, it can make you envious to see people happy and doing well.
cry over everything
So, that's not an exaggeration whatsoever, I genuinely do. All of my friends know and it's honestly hilarious. Like I'll yawn and I'll start sobbing and it's not just a tear. Like I really do just start sobbing or I'll hear a song that's well written and it doesn't even have to be like a sad song. It can be a country song that just has a really good rhyme scheme and I'll start crying. So that's something that's always been the case and I've always joked that I have overactive tear ducts. So that was the original idea that I was talking to my co-writers, Andy Seltzer and Carol Ades about… And Carol was just… I think was just like, "Let's just write that song." So we did and that was the first song that we made for this project. So I'm pretty sure Andy produced it like that night and sent me a bounce and I danced in my Airbnb living room for like 30 minutes playing it on repeat, and I just had never been so excited. I felt like my music finally really sounded like me and my influences and what I really loved and I felt like we unlocked something, and now I can confirm that we have 'cause that was the first song. And I think we have made 30 songs together already at this point. Yes, spoiler alert. There's a lot more music in the vault.
But yeah, that was the first one. I was actually staying at one of my collaborators, the songwriter's Airbnb house as a sublet, and we referenced her place in there and yeah, we just wanted to write about being a sensitive person in the world and how when you're a feeler, you kind of can't escape it, but it is the process of healing and maybe you're one step ahead of the rest of them for always feeling. So yeah, I just kind of wanted it. And also I think in the past I had been called "The emotional". I was the youngest, and I had been called the creative, the sensitive one, the one that… And I've been passed off as that and it'd been used against me in times and at times. So I just kind of wanted to make an anthem about how it's kind of my biggest, greatest strength, and luckily, my job, like it really is, like I get to be as sensitive as I am and write that into a song and have people feel seen from it and so that's… I feel really lucky for that. But yeah, for those people who don't have the creative outlet that maybe I do, I want them to have an anthem that is claiming their sensitivity as an accomplishment and something to be proud of. Oh, I think you might be muted, I can't hear you.
how do u know how to love me
That song, again, like putting myself back to when I wrote it, 'cause I do feel I've learned a lot more self-love since then. But the song is about kind of watching someone love you unconditionally and optimistically and wanting to understand how they see you that way and step outside of yourself and look through their eyes, it's that kind of classic idea. But at the time, I was actually dating somebody who was kind of like this. I reference myself as the moon and them as the sun, and them as the morning and me as the night, 'cause quite literally, they woke up at 5:00 AM in the morning and were just so optimistic and the world is always turn just like… Yeah, whereas I felt like especially at the time, I was the moon and maybe like… So when the lyric happens, when I say, "You turn off the lights and it feels like home. If you say so," it's like them wanting to make their world fit for you. Like turning off the lights and saying you're at home, but at the same time, you know that maybe you're dragging them down or that there's a darkness to you that they don't quite understand…
But on face value, it's really just about wanting to learn how to love yourself, the way that this person who sees the world in like rose colored glasses is seeing you and… Yeah, it's kind of cool. There was a lyric where I wrote, "Trying to see." So I had written most of the song and then at the end, I said, "Trying to see what you see in the moon." And prior to it, I had set up the analogy of me being the moon, them being the sun, and I didn't even really necessarily do this on purpose. When that lyric came out, I was actually referring to how literally this person saw a face in the moon and I would… I took pictures would zoom in I was trying to literally see the face that they saw on the moon. And so that had been an ongoing thing in this relationship, and so when that lyric came out, I was like, it was just such a moment for me 'cause I love when there's a lyric that's so literal to me, but feels metaphorical or feels like symbolism. So that was a fun little tidbit, but yeah, it's about kind of like wishing you could love yourself the way someone else does.
na na na song
I wrote that song, the chorus to that song, just in my living room in Nashville. I've always kind of wanted a "Na na na song," and the "na na na song" I'm referencing is, "Long December" Counting Crows. But there's so many great "Na na na" songs and I think subconsciously, I'd always wanted one of my very own, and I think I was just in the living room writing and the chorus came out that you came in like a soft early morning. And I also think that was my first ever love song I'd ever written. So that was fun. And yeah, it was just… It kind of came out really light-hearted and I brought it into Andy and he ended up bringing it to life and we just kind of ended up making it what it was. It was just kind of about feeling kind of like a teenager again in love. Like the queen of the mountain motel, playing cards and show and tell all the kind of wholesome falling in love feelings. And so I just wanted it to be a sing-along love song that felt good.
high achiever
"high achiever" was one of the later songs, it wasn't necessarily even intended for the EP. We had made it, and I just loved it so much that I pushed it onto the EP kind of last minute, but it's a song I wrote after a really kind of telling conversation I had with a friend of mine, who I reference in the song. I talk about Katherine, and Katherine is my friend, who was just… Everyone was just like I knew that she was gonna be a CEO at 20 years old. She's a legend. She's one of those hard-working, high-achieving people who was never kind of struggled with their vision and their drive and I've always kind of felt different. Even in school, I knew those kids and I always was kind of like creative, and I had dreams of course and things that I want to achieve, but my goals in life have never been achievement-oriented. They've always been life and connection-oriented and just enjoyed my life at its core is kind of my goal, and being able to connect with people, and I actually think that is my goal in life, is to connect with people, and that's one of the most beautiful things about music.
For a while, I felt like I was lazy or there was something wrong with me before I realized that I was just not motivated necessarily by accolades or achievements, and it was more so reaching as many people as possible and… So I just kind of wanted to write a song about that maybe as an anthem for people who felt similarly, who are not like… 'Cause there's no wrong way to be. It's like what makes the world go around. We need both people. And so my best friend, Katherine, in this song, she and I are such good friends and we have this amazing compatibility because we are so different and we both bring different things to the table, and I love her for her drive and all of her achievement mindset. And I think it is just what makes the world go around, but I just kind of wanted to make a song for the people like me who… And the thing is, it's like not for lack of purpose, that's why the lyric at the end the verse says. "And I'm always looking for purpose, that's a lot to live without. I don't think I could necessarily exist without purpose. I would fall apart and go into an existential crisis." So it's just like I do want purpose, but I don't feel like the need to prove something and… So yeah, I was just kind of exploring that emotion really.
These titles and things, sometimes it can feel really fulfilling, but sometimes it can just feel like something somebody said entitled you as in like, you didn't get… It's like the idea that the experiences or the journey is the point and not the destination. I think I've always been a journey gal. Like I just wanna feel life to its fullest, and and if achievements come in the process, that's great. But yeah, it's never been the goal, and yeah, the whole like this conversation makes me nervous and I'm always looking for… She and I were just having a conversation of being like, well, you're older. Shouldn't we have like a little bit of a signal that of what your life's gonna look like and those kind of things? And I kind of was like, this might have to do for now, like in the world that I'm in and I might be okay with it. As long as I can make music and tour and do those things, then I might just be okay with that. So it was kind of just exploring that feeling. Yeah.
I've got it from here
We had very limited time on the last day in the studio, and Andy started making a loop and it was so inspiring to me that I had written six to seven verses within 15 minutes, read them to him and he was like, "This is really special." And we both felt it. And yeah, I knew I wanted to write a song about a mother-daughter relationship, it was like… I think it's just such a complex dynamic and your mother is… Sometimes, you're first example of what being a woman in the world looks like, and my mom in particular was the strongest person I'd ever seen. But also, like I said earlier, you inevitably pass a lot down and things that you maybe don't totally work through get projected onto your children, and this isn't exclusive to a mother-daughter. It's like a parent-child relationship. And yeah, it's kind of about just saying, "I've got it from here, you've done enough. I learned a lot from you. You taught me strength. I also have to break some patterns that I don't like, that I don't love, in order to be a mother to my daughter." I kind of joked and said it was like the email version of "Daughters" by John Mayer.
It's just kind of a song for daughters to feel seen of having to break generational patterns and carry the torch and change some things while also being comforting to the mothers, being like, you've done everything that you could and you taught me what you could and I've gotta take it from here. But the first verse starts with, "you seem tired on the treadmill as I'm listening to "fighter" on my CD player." And I have this just really distinct memory, my mom was a single mom, and she was in the gym. It was like after… It was an afternoon, she was in the gym, running on the treadmill, I don't know how she did it, she was doing the impossible as a single mother, and I was listening to Christine Aguilar, "Fighter" on my CD player, and I remember watching her and it was kind of like this music video, and I just had this admiration of like how does she do it? And I wanna be like her when I grow up. And so that's what that's kind of reflecting and then her being like, there's nothing to be scared of. I've got it from here.
Her telling me that in the first verse, because the time we were in was a scary time, and as a child, I was picking up on some of the fear that she was feeling and some of the emotion she was dealing with, and so that was her comforting me. And then the next verse is kind of about me in adulthood. I wrote this song when I was 25 and at my age, she had me and my brother, so it was kind of me reflecting on her being a single mother at my age in the second verse talks about 24. Sorry, I correct myself. I was 24 when I wrote this song. So I said "24, two kids and lonely, Damn, but you really did it." And so it's me in my adulthood seeing what it must have been like to be 24 with the responsibility she had and empathizing and just being like, "There's nothing to be scared of. I've got it from here now," and then… we go on to talk about how I carried a lot and received a lot of damage I had to work through from it, that I'm then in the last verse, opening up to my mom about and saying, "I've got it from here and I'm learning how I'm gonna be a mother, and then she'll probably write a song about me…"
So it's just kind of this inevitable pattern, 'cause no one can do it entirely right, but it's just kind of if I wanted it to just be kind of a conversation between a mother-daughter and just really being open about what it's like and the fears, and I also touch on the… I've been scared most of my life, but more afraid to show it, 'cause I did have a figure of fearlessness that I wanted to live up to. It touches on that, which also brings us into there's nothing to be scared of. It's kind of a theme like facing our fears and working through them.
— —
— — — —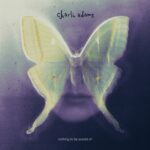 © Luke Rogers
:: Stream Charli Adams ::
---