Visceral and frantic, abrasive and raw, Benjamin Shaw's "Terrible Feelings!" takes us on a journey through a hodgepodge of emotions all hurling themselves at each other.
— —
Imagine yourself sitting in an empty room. All the lights are off. You just had a fight with your mom. Your skin feels like it's crawling with ants and your fingers are shaking from the coffee you had late in the afternoon. Your nails dig into the back of your head and you tug at your hair, wondering how hard you could pull before you finally rip it out of your skull. That's what it feels like to listen to Benjamin Shaw's new single, "Terrible Feelings!"
Listen: "Terrible Feelings!" – Benjamin Shaw
---
Atwood Magazine is proud to be premiering "Terrible Feelings!" the latest single off Benjamin Shaw's upcoming sixth full-length album, Megadead (out August 31, 2018 via Audio Antihero / Kirigirisu Recordings). "'Terrible Feelings!' started off as just a title in my phone, and quickly became the inspiration for a whole album of terrible feelings," Shaw tells Atwood Magazine. "I've got lots of them – usually about myself, but I try to direct my ire outwards as much as possible."
Shaw has created something so visceral and frantic, a hodgepodge of emotions all hurling themselves at each other inside of the brain and spilling out onto the track. It's as if Shaw has harnessed the feelings we wish most to expel from our bodies and is making us stare them straight in the face. Our first instinct is to run away, to turn it off, to do anything but listen to the thoughts that exist inside our heads.
But in the frenzy of mishmashed feelings and raw emotion that bleeds into this abrasive noise that dominates the first minute and a half of the song, we find something familiar and comforting within it — we are not alone. And then all the noise stops, and all we are left with is a tender voice drifting over gentle chords.
Hey apocalypse, it's nice
to know you still be trying
To lift me by the hips,
And make me believe
like I be flying away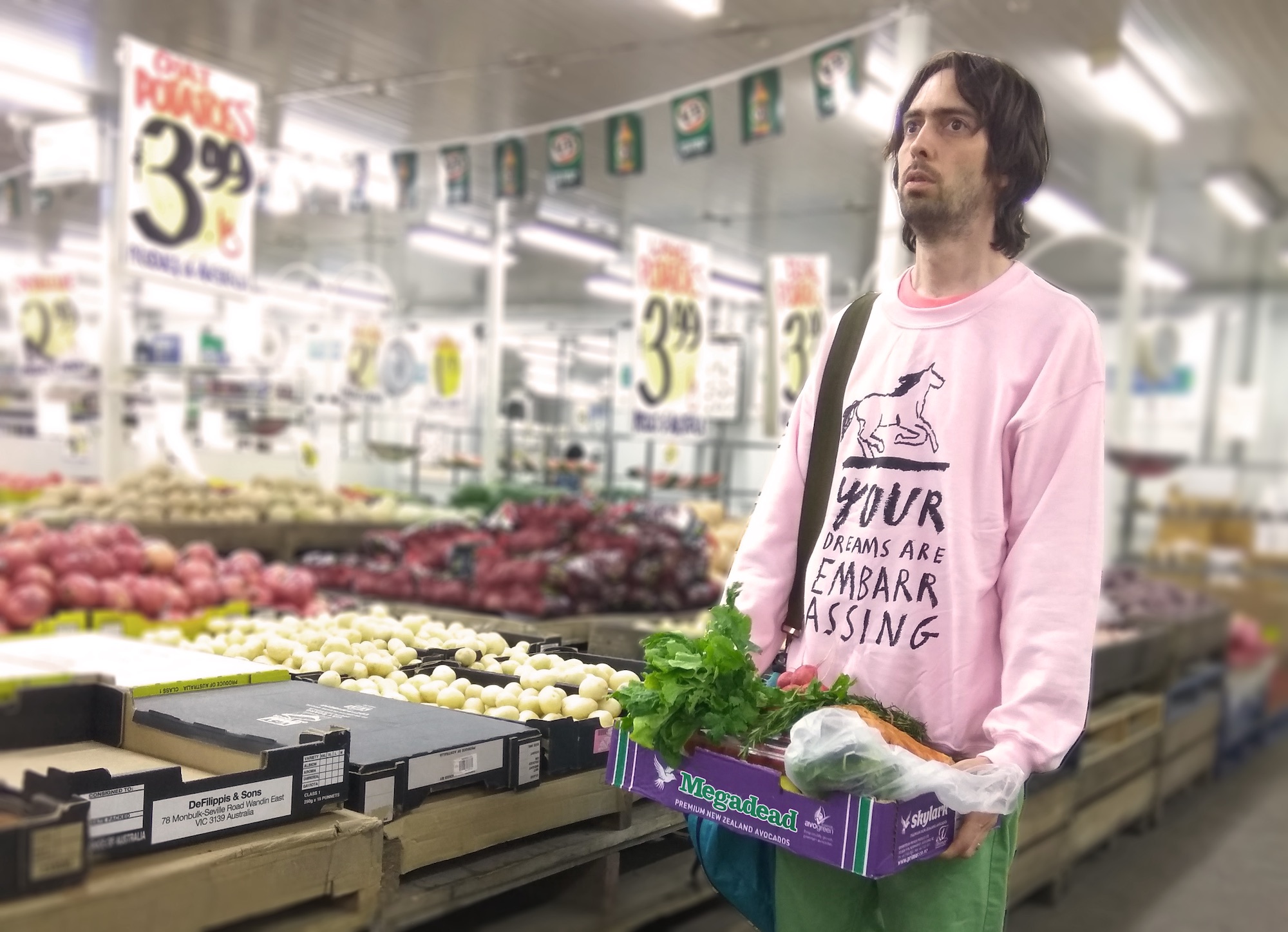 you're all terrible people
with terrible clothes
go away
but I don't care
I got no dog in the race
So do me a solid
do me again and again
terrible feelings
but I got nothing to say
Shaw's delicate voice crackles like it's coming over the radio, or as if he is the only other survivor of the end of the world. We let Shaw gently guide us as he takes us on a journey, sculpting an ethereal atmosphere that envelops the listeners, begging them to dive a little further into his world. There is something so intensely private about his work, like he is somehow reaching through your headphones and speaking to a part of you which you didn't know existed. It's quite rare that a song can make you feel everything at once.
Stream "Terrible Feelings!" exclusively on Atwood Magazine!
— — — —
? © Aisha Latosski
:: Stream Benjamin Shaw ::