Atwood Magazine is excited to share our Editor's Picks column, written and curated by Editor-in-Chief Mitch Mosk. Every week, Mitch will share a collection of songs, albums, and artists who have caught his ears, eyes, and heart. There is so much incredible music out there just waiting to be heard, and all it takes from us is an open mind and a willingness to listen. Through our Editor's Picks, we hope to shine a light on our own music discoveries and showcase a diverse array of new and recent releases.
This week's Editor's Picks features Connie Constance, Lyves, ToBy, Holly Humberstone, Hayden Everett, and Runnner!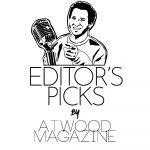 ---
"Hurt You"
Connie Constance
"Though you tried to convince me I'm burning, I came out alive," Connie Constance sings triumphantly in her searing new single. Unapologetic in the best of ways, "Hurt You" is a feverish, impassioned, and empowering anthem full of fire and fury. Through a storm of hushed and heated indie rock, Constance rises to become a resounding voice for the broken and bruised, the distressed and oppressed.
I cut loose your prehistoric point of view
A tight noose that hung me above all I knew
You're fish food and I am not afraid of you now
I shampooed out all the dirt from your abuse
In ten moves you're gonna change your attitude
A shark tooth, and you should be afraid of me now
A snake in the grass, a shark in the ocean
I couldn't trust yo wWith my emotions
I had to become a recluse
I like me better now that I'm mad
A snake in the grass, a shark in the ocean
I couldn't trust you with my emotions
And now you're calling me crazy
'cause I like being bad
Released in early October via Play It Again Sam, "Hurt You" is the fourth single taken off Connie Constance's sophomore album Miss Power, out this Friday, November 4. Described by Constance as "a bold collection of songs imbued with high voltage drums, snarling guitar riffs and anthemic feminist rage," Miss Power promises to light a fire within all who listen. The follow-up to 2019's debut album English Rose sees the Watford born, London-based indie rock artist weaving a radiant tapestry that's as catchy as it is urgent and aching, and while this has certainly been felt throughout this year's earlier releases "Miss Power," "Till the World's Awake," and "Mood Hoover," nowhere do these qualities shine brighter than on the invigorating, cathartic, and inspiring "Hurt You."
Constance comes to a fever pitch in the song's cinematic chorus, releasing herself through an energetic and emotionally charged rallying cry:
This is the way, uh
This is the way that I hurt you
But cutting you loose
You can't get a grip of my heart
This is the way, uh
This is the way that I hurt you
Though you tried to convince me I'm burning,
I came out alive
"My revenge song, this is a song for all the villains that are just a product of their environment," Constance tells Atwood Magazine. "This is for the Joker and Harley Quinn. In this realm the villain is the peoples' champion and anarchy reins. As an artist people think you just get lucky, one song blows up and that's it you're a success over night. No one sees the years before that, they don't hear the years of music that didn't make it out the hard drives or the note pads."
"This song is about the lowest time in my life and in my career when Connie Constance the artist was dead and buried, and it's about how I climbed out of that grave and didn't let anyone take my love of writing and my hunger to share my music away from me. If I wasn't mad before, I'm definitely a bit crazy now. But I feel bulletproof cause I had to fight to get my powers back. Nobody should ever have to feel stuck or unworthy. I hope this song reaches anyone who feels trapped, scared or squashed and I hope they listen to it before and after tell their oppressor to get fucked."
What doesn't kill us makes us stranger
They say that damaged people aren't afraid of danger
You cut, you can bruise
But I've got ten rounds for your one
What doesn't kill us makes us stranger
They say that damaged people aren't afraid of danger
I'll be black, I'll be blue
Still, I'll rise like the morning sun
Ever been in the swamp and kept rowing?
Had the weight of the world and stayed floating?
Showed up brand new when inside you're broken
The power in you, yeah, it won't go unnoticed
There's nothing quite as inspiring as a redemption arc. Spirited and buoyant, charming and churning, "Hurt You" arrives as the soundtrack to our own redemption stories: It's the captivating, charismatic anthem we all want to shout out loud into the darkness, whatever and whoever that is for us. "They say that damaged people aren't afraid of danger. I'll be black, I'll be blue, still, I'll rise like the morning sun."
This is the way, uh
This is the way that I hurt you
But cutting you loose
You can't get a grip of my heart
This is the way, uh
This is the way that I hurt you
Though you tried to convince me I'm burning, I came out alive
Between its smoldering sonics, aching lyrics, and deep, hypnotic grooves, Lyves' "Shame" is as enchanting as it is utterly engulfing: A thick haze of kaleidoscopic psychedelia and woozy R&B collide and coalesce on a song burning with heavy, intimate emotions. It's an upheaval; an outpouring; an unconditional surrender.
Roll into the darkest sides of me
Weathered by the storm
What if I would make of you my enemy? No…
I see you through a different lens now
Exploding in my head
Could you put it all aside for me? Yeah…
I feel the shame on you
Shame on me
Out September 23, "Shame" is the second single taken off Lyves' forthcoming sophomore EP Change, independently out November 18. The musical moniker for London-based Italian Australian singer/songwriter and producer Francesca Bergami, Lyves has been lighting up the airwaves since early 2015: She has a combined total of over 60 million streams, and her music has been praised by music magazines across the globe. Her Change EP arrives six years after her debut EP Darkest Hour, which was hailed as a stunning and stirring introduction upon its release.
After a two-year hiatus (her last single had previously been 2019's cinematic "Deep Water"), Change's songs find Lyves energized and invigorated as she spills her full, unadulterated self into her music with as much gusto and verve as ever in her career. "Shame" is a particularly poignant, powerful moment of reckoning for the artist, whose visceral cries ache over a breathtakingly beautiful mess of funky, soaring guitars, glistening synths, and shuffling drums.
I feel the shame on you
Shame on me
Shame on you
I feel the shame on me
"'Shame' was written in a late evening jam at my former studio," Lyves tells Atwood Magazine. "I found this amazing drum sample and very quickly played a few ideas over it to create a vibe. It felt reflective of the mood I was in – I wanted to create something fierce that represented a side of me that I don't often express musically. I imagined how this record would sound live and performed the vocals off a vocal stand, as if I were performing a live show. Those initial takes are the same ones used in the final version of the song. It just feels raw and unfiltered and somewhat chaotic, which I love – but the lyrics behind it are very meaningful to me."
"Raw, unfiltered, and chaotic' is the perfect way to describe the sonic and emotional cacophony that comes to life on "Shame." Truly, this is the product of some powerful soul-searching and productive experimentation – and it's a thrilling preview of what's to come in Lyves' upcoming extended player.
"Creating this EP helped me navigate my way through loss to finding joy again," the artist shares. "It captures that process for me, and by the end, there is a sense of relief and acceptance; of seeing more nuanced colours and shades in life, of deeper awareness and understanding the embedded beauty and vulnerability in all things – how they shape and change us, ultimately helping us evolve into the best of ourselves. What felt significant in making this project is that I learnt to release perfectionism and instead embrace authenticity. Through creating this EP, I felt like I found my voice again, I also stopped hiding."
"On a practical level, learning to produce gave me absolute freedom, I just trust my intuition throughout the process and let that guide me. The novelty of it all allowed me to take risks and work with sounds through feeling, rather than any expertise or previous experience. I suppose it resulted in work that found its own sound and doesn't confine to any one particular genre. It felt like creative play and through Dave's incredible encouragement, contribution, and collaboration as a co-producer, I feel we were able to create something true and unique. The EP captures that time for me, the last two and-a-bit years. The songs hold an imprint of that time, which feels both beautiful and cathartic."
"Shame" holds so much energy and sound within its quick three-minute run. Hints of jazz, UK garage, psychedelia, breakbeat, new age, and more shine through as Lyves once again establishes herself as an authentically unique and unparalleled artistry.
Not gonna lie, I can't get enough of ToBy's new single (and his presumptive Halloween costume for this year). Released October 18 via his own independent label ToBySeason Records, "101 Dalmations" is the start of a new era for Reggie Baril's genre-bending artistry: An unapologetic outpouring full of honesty, passion, and bluster.
A disruptive force skirting the boundaries of alternative hip-hop and indie rock, ToBy is in a league of his own, and he has been for quite some time; if I may quote myself from just one year ago: "Los Angeles-based multi-hyphenate ToBy has already stood out from his peers as a trailblazing, innovative, and genre-defiant artist. As an indie rapper, his releases over the past four-plus years have run the gamut in style, sound, and substance; his witty lyrics relay compelling stories, while his vocal performances – some singing, some rapping, others somewhere in-between – flood the ears full of jaw-dropping, heart-pounding emotion."
ToBy's 2021 debut album L'esprit remains an intimate and vulnerable multidimensional record and "powerful personal statement" blending genres and bleeding with honest lyricism. "101 Dalmations" arrives exactly one year after that record's release, and what a year it has been for Baril: After touring L'esprit and performing shows across the country, ToBy parted ways with his label Magnetic Moon Records and later received (in his words) "an unprecedented inpouring of online hate from the anonymous question app NGL.link." "101 Dalmations" isn't so much a backlash to all that, as it is a turning of the page: One that addresses and confronts all these things that have happened so that they may be put to rest once and for all. As ToBy says in the song's opening line, "I guess I gotta talk about it":
I guess I gotta talk about it
No I don't slow dance, diddy bop around it, push
Why you wanna know so bad baby?
Hands go up fans tend to go crazy
Man's blowin' up, chances they might play me
Stanzas upon stanzas of the same shit
Comments stay anonymous it's the same shit
Remix, flip this, Internet misfit
You're an asshole, go to therapy
You're conceited, you're embarrassing
Why'd your album fall through?
Why'd your label drop you?
Are you seeing someone?
Did you lose a loved one? Like…
ToBy holds nothing back throughout "101 Dalmations," leaning into the fray and the fracas while not letting his detractors get the upper hand. "You know what I think is the funniest? If I'm keepin it real then y'all gon say that I'm frontin'," he raps heatedly. "And if I gotta be honest, then ima take your assumption and crack a big ass smile, 'cause I don't owe you nothin'." The chorus is his mission statement – the ultimate moment of truth seeing him rise triumphant in the wake of all his recent turmoil.
my phone keep bussin'
closed mouth ain't no discussion
aye, i fuckin' love it
you sleep you Robitussin
aye, whiplash concussion
no black no white, you nothing
aye, you bitch, you bluffin
you 101 dalmatians
ToBy's explanation of this song is blunt and to the point: "For every positive opinion about you, there's always gonna be 101 bitc – I'm sorry, 101 Dalmatians," he tells Atwood Magazine. Consider this his unadulterated statement of not giving a flying f*** what anybody else thinks. This is him letting loose, and letting his inner dog out – quite literally, it just so happens, as he's donned a character named Doggo Doug who's been howling and ruffing up all of his social media channels in anticipation of this song's release. Produced by Grammy nominated super duo smle, "101 Dalmations" is sharp and jagged-edged; a musical blade ready to cut everything and everyone in its path.
Here's my statement I'm goin all out brazy
You better cancel yo plans, you bouta catch these hands
FedEx overnighted, shipping fee expedited
Lemmee hear you say it when I show up on your doorstep
Four on the floor step, in or step outside
Damn your tone don't sound the same when we outside?
Oh I thought you really say it since we outside.
Must be a different story when it's offline.
Got no chains I'm out here solo
Still get brain, Zombie mode domo
You don't wanna talk about the label are you sure though?
Bitch peep game I don't do free promo
Doggone if this isn't one of the tightest, and most assertive comebacks we've heard all year. The lead single off a forthcoming new EP, "101 Dalmations" is without a doubt the harbinger of a brand new ToBy season. We can't wait for the rest to fall.
"Can You Afford to Lose Me?"
Holly Humberstone
What can I possibly say about Holly Humberstone that I haven't already said? My absolute favorite artist to debut over the past few years, the 22-year-old singer/songwriter has taken not just my ears, but truly the world's ears by storm with two stunning EPs, each of which is home to a litany of lush emotional upheavals and raw, gut-wrenching outpourings. Released October 24, "Can You Afford to Lose Me?" is the icing on the heartache cake: A pulsing, passionate, powerful display of piano balladry done right.
You were my home planet
You were my stars, my holy place
Hmm, but you took me for granted
Right from the start now
Didn't you, babe?
And I… Wish you the best of luck in finding
Someone else who's strong enough
And I… This is the only time
I can't be keeping you from fucking up
"Can You Afford To Lose Me?" arrives alongside an extended eleven-song collection that spans Humberstone's entire catalog and tracks her evolution. "The past couple of years have been a whirlwind and I rarely get the chance to reflect on everything that's happened," she shares. "Over the past few months I've been looking back; at the music I've made, the people I've met, the incredible experiences we've shared together and where I'm heading on a personal level. Playing my songs on tour, seeing them out in the world, and how they've affected people differently has made me want to give them another life so much I've put them together in the order I would listen to them in now – a fresh evolution of my first two EPs."
"I've also added a brand new song called 'Can You Afford To Lose Me?' which is probably one of my favorite songs I've ever written. I feel like I've changed quite a lot since releasing some of my tracks, so I decided not to include a couple of them – while I'll always love those songs, I wanted to highlight the ones that resonate the most with where I'm at in my life in this moment. I hope you guys can listen to these songs in new ways, just like I have."
Gone are "Drop Dead" and "Livewire" from Humberstone's brutally honest debut, and her latest singles "London Is Lonely" and "Sleep Tight" are absent from this compilation – but all six tracks from The Walls Are Way Too Thin EP are present, and they resonate as much now as they did upon their initial release last November. Humberstone has a knack for excelling at writing both inspiring anthems and stirring balladry, and "Can You Afford to Lose Me?" is truly the best of the latter column. Hints of artists like Prince and The 1975 come to mind as the artist bears her heart and soul in a song so full of pain that it feels more like a whisper than it does a shout.
Humberstone's chorus is plaintive, direct, and intense:
So go ahead and do your worst
But don't you go and cry when it hurts
Can you afford to lose me?
Go ahead and pack your bags
But, once you're gone, you can't come back
Can you afford to lose me?
And if you've still got that fire
Then prove it to me
If anything, "Can You Afford to Lose Me?" is a fitting capstone to the first era of Humberstone's career, and a sendoff into her next chapter – one that I hope sees her catapulting onto the global stage with fearless finesse. I'm not in the prediction business, but I anticipate Holly Humberstone's 2023 debut album will be my favorite release of the year, and I cannot wait for her to prove me right.
Moody and brooding, Hayden Everett's first song of the year aches with raw emotion and the same soul-stirring radiance we've come to know and love about the indie folk singer/songwriter. Released October 7 via Nettwerk Music Group, "Neptune" is Everett's first offering since last year's sophomore EP Kennecott, which was praised as both "irresistibly intimate and stunningly vulnerable" and "an awe-inspiring work of beauty, passion, pain, and presence." That record featured the lush, haunting standout title track "Kennecott," itself a serene and tender wash of wintry indie folk wonder that captured all the best parts of Everett's warm, glacial artistry.
Time′s up, I'm sorry for the burden
It′s lookin like we'll hurt you more today
And I don't see the end in sight
Done enough, is the earth still turning
Would it be deserving if you sent us away
Are we just a parasite?
Maybe we should all lie down
I can′t see the night sky now
Why don′t we just leave this world alone
"I wrote 'Neptune' almost as a sequel to 'Kennecott,'" Everett tells Atwood Magazine. "With 'Kennecott,' I had written from the perspective of the abandoned mining town as a letter to the miners who came in and destroyed the mountain. This time, I tried to zoom out farther and almost write a letter to us humans from the perspective of Earth. We apologize and promise in the verses, but never really significantly change our behavior when it gets inconvenient. The Earth gives us so much, yet we constantly look to exploit it rather than appreciate and protect it. I hope this song compels listeners to not only spend more nights under the stars, but consider how they can better participate in the preservation of our home."
Everett immerses the senses in a sweetly sentimental, gently driving chorus:
Can't keep waiting till the next moon
I try to say it′s dire but you don't move
You take and you take and you break
and you don′t seem to notice
I gifted you a garden that you turned to stone
I'm starting to believe l′m better off alone
So maybe you should go try Neptune
Maybe you should find a new home
"Neptune" is a visceral eye-opener. I can't recall when exactly we stopped saying "climate change" and started calling it a "climate crisis," and I've honestly heard so many humans-are-destroying-the-planet songs that the urgency and importance of their messages have, at times, fallen on numb ears. But "Neptune" aches. It hurts. "I gifted you a garden that you turned to stone; I'm starting to believe l′m better off alone." The Earth doesn't want to part ways with its people, but we're giving it no choice.
Truly speaking, "Neptune" is the beautiful, heart-wrenching breakup song that no one should have ever had to write – and that's why I've fallen so hard for it.
Eyes up is anybody learning
We can't seem to see it if it gets in our way
Ignore it if it hurts what's mine
Can′t keep waiting till the next moon
I try to say it′s dire but you don't move
You take and you take and you break
and you don′t seem to notice
I gifted you a garden that you turned to stone
I'm starting to believe l′m better off alone
So maybe you should go try Neptune
Maybe you should find a new home
"Vines to Make it All Worth It"
Runnner
I'm going to try and make my words as short and sweet as Runnner's song. Clocking in at 96 seconds, "Vines to Make It All Worth It" is a comforting, cozy blanket of lilting indie folk warmth: A hushed lullaby driven by sweet acoustic guitar fingerpicking that lulls me into a soft reverie every time, without fail. It's a dreamy haze – ethereal yet grounded, tense yet released and relaxed.
we're up in the cul-de-sac
with your sweatshirt balled up in my backpack
laughing at all the ugly houses we pass
and in five more minutes i could let myself go
but i just disappear
i'm learning slowly i know
"I think this song feels like my first 'pandemic song' in that I can tell I'm starting to play guitar differently," Runnner's Noah Weinman tells Atwood Magazine. "I almost always played with a pick before, and when i'm strumming I'm imagining the band and the arrangement and how it would sound live. But with all of that off the table, I found myself gravitating more towards fingerpicking and just wanting a nice little guitar part that stood on its own."
Like a gentle breeze that cools our faces just when we needed it the most, "Vines to Make it All Worth It" is refreshing, immersive, and gone before we know what's hit us: We hear it, we feel it, but we have to repeat in order to soak up the full experience. It's not often I get completely whisked away in a minute and thirty-six seconds, but credit to Runnner (an artist name I will forever be misspelling) to sweeping all of us off our feet. Honestly, he makes it look easy.
— — — —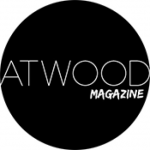 Editor's Picks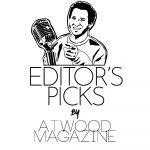 ---