A transformative track radiating warmth, indie-electro outfit Bottler's new single "Soft Winds" is a riveting release of inner conviction and power.
Stream: "Soft Winds" – Bottler
[soundcloud url="https://api.soundcloud.com/tracks/789903442?secret_token=s-TeAno0hV1oA" params="color=ff5500&auto_play=true&visual=true&hide_related=false&show_comments=true&show_user=true&show_reposts=false" width="100%" height="300″ iframe="true" /]




---
It is amazing how the splendor of a stunning place can reset your mind and regain your self-awareness. Sometimes we all need an escape from our reality, and electronic duo Bottler perfectly bottle up that feeling with their atmospheric new single, "Soft Winds."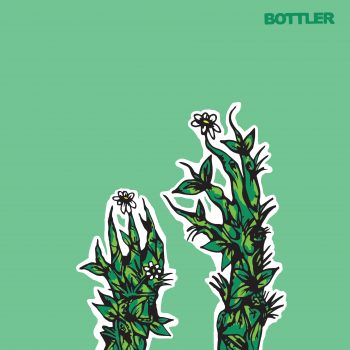 Atwood Magazine is proud to be premiering "Soft Winds," the latest single off Brooklyn-based electronic duo Bottler's Grow EP (out October 9 via French electronic label InFiné). It was on a trip to the tropics that inspired this eclectic track. Their aim was to capture all of the beauty nature has to offer with delicate soundscapes and raw impassioned vocals. The offering is also one illustrating immense freedom and strength. Bottler reveals, "When our friends in Samurai Velvet caught a glimpse of the track, they were moved and eager to collaborate. Saige Smith was dealing with infidelity for the first time and wrote some lyrics to accompany it. The song is about reclaiming lost power in a relationship and taking control of the narrative."
You had the keys man
You had the keys
Locked up my mind
Let you take them from me
My mind was freeze man
My mind was freeze
I had all the power but gave you the keys
Oh no
I have all the power to make myself free
"Soft Winds" draws from the sounds of every-day life. The serene instrumentation highlights Smith's lustrous vocal tone creating the ultimate breezy track exuding a comforting air of ease. As the song goes on, you feel yourself getting lighter with every note while also ready to take charge.
I have all the power to make myself free
You ain't fucking with that
You ain't fucking with me
And anything you say
Get's back to me
Get's back to me
Get's back to me
Founded in 2017, Bottler is a duo comprised of Pat Butler and Phil Shore. Having previously toured with various musicians, in 2017 they settled down and from there Bottler was born. Bottler not only formed a masterful musical partnership, but also a deep, lasting friendship. Shattering the boundaries of sound, their mesmerizing music fuses electronic, classical and indie rock. Inspired by greats such as Depeche Mode, Nine Inch Nails and Bonobo, they hold on to the same steadfast fervency and drive those legends possess. Becoming laser focused on their craft, they locked themselves in a studio resulting in incredible music oozing with beautiful beats and captivating intensity. With unconventional eccentric digital arrangements, Bottler are adding a unique sonic elegance to the Brooklyn music scene, and "Soft Winds" is but the latest example in their addition to that world.
Discover "Soft Winds" now, exclusively on Atwood Magazine! Pre-save the song on your music platform of choice here.
Stream: "Soft Winds" – Bottler
[soundcloud url="https://api.soundcloud.com/tracks/789903442?secret_token=s-TeAno0hV1oA" params="color=ff5500&auto_play=false&visual=true&hide_related=false&show_comments=true&show_user=true&show_reposts=false" width="100%" height="300″ iframe="true" /]





— — — —
? © Rick Perez
:: Stream Bottler ::
---