Achingly vulnerable, unfiltered, and raw, "Uh Oh" cuts like a knife and chills us to the bone as Raleigh alt-rock band Truth Club shine a light on the looming darkness that hangs like a heavy cloud over our lives.
for fans of Nirvana, Radiohead, Soundgarden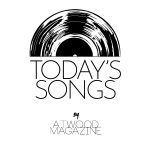 Stream: "Uh Oh" – Truth Club
---
It's tough to survive when almost everything is bruised…
We say "uh oh," but we really mean, "oh yeah."
At least, that's how we feel about this song being out in the world and in our ears.
As far as the actual content of this music is concerned, "uh oh" might actually be the right attitude to have.
The final single off Truth Club's recently released sophomore album is a visceral soundtrack to a soul's inner reckoning: Heavy grunge and hard-hitting emotions coalesce as the Raleigh alt-rock band dwell in dark depths, where suicidal ideation and other spine-chilling thoughts come and go – sometimes all-too frequently. Achingly vulnerable, unfiltered, and raw, "Uh Oh" cuts like a knife and chills us to the bone as Truth Club shine a light on the looming darkness that hangs like a cloud over our lives.
The heart doesn't swell on request,
just tightens its grip some
better off dead is quite the thought,
hope it escapes me
uh oh I lost, something stole my dreams
caught in a hell
that empties out into my room
Initially released in September, "Uh Oh" is a breathtaking standout off Truth Club's brand new sophomore album, Running From the Chase (out now via Double Double Whammy). Following the record's candid, churning opener "Suffer Debt," its second track is a heated seduction full of dark thoughts, painful reflections, and an irresistible tender turbulence that immerses the ears and consumes us whole.
The North Carolina band – led by songwriter, guitarist, and vocalist Travis Harrington, together with drummer Elise Jaffe, guitarist/bassist Kameron Vann, and guitarist/bassist and singer Yvonne Chazal – dove headfirst into the "deep end" of human experience while making Running From the Chase, and the result is a cathartic, emotionally charged twelve-track collection that aches from the inside out.
each day attempt to plead that little songs
can outpace the pains that chase us all
lives like a sprinkler dancing in the rain
obtuse efficiencies are killing us
"Uh Oh" is a particularly catchy moment of turmoil, juxtaposing the intensity and often unrelenting nature of depression and anxiety with a gentle, yet just as dramatic musical accompaniment. Harrington sings hot on the mic, but his voice feels soft and hushed like a whisper. Around him the guitars don't rage, so much as they burn slowly, passionately, and relentlessly. Yvonne Chazal's vocal harmonies are enchanting and sweet; Jaffe's drumming is tempered, even at its most thunderous.
All this combines into an intoxicating upheaval that demands our undivided attention as Truth Club reach a climactic fever pitch:
oh it cuts like a knife
but at least I've shed all my delusions
but it's tough to survive
when almost everything is bruised
extant but fallow, so much cost unseen
tonight I might just practice a spell,
breaking every single rule
It's been a long, long time since we've heard grunge music as evocative, as enticing, and as original as this. Truth Club inevitably evoke alternative music legends like Nirvana and Soundgarden, but they are unapologetically and undeniably charting their own course and carving their own path in the greater grunge/rock universe.
"In many ways, this song was the catalyst for the whole album," Travis Harrington recently told Consequence. "A lot of the songs on Running from the Chase had been kicking around for some time, but when lockdown happened, we stopped playing together, and progress halted. "Uh Oh" was the first (and only) song I managed to write by myself during that time. I sent the demo of it to everyone else and was like, "Something to look forward to!!!" It put into perspective for me how important it was to be able to write in a room together. It was an equalizer. Something fresh and whole to connect the old ideas with the new ones."
"Musically, it's a celebratory, hopeful song. You can hear our eagerness in the instrumentation. The lyrics definitely belie this feeling, but that tension symbolizes the emotional framework of the album."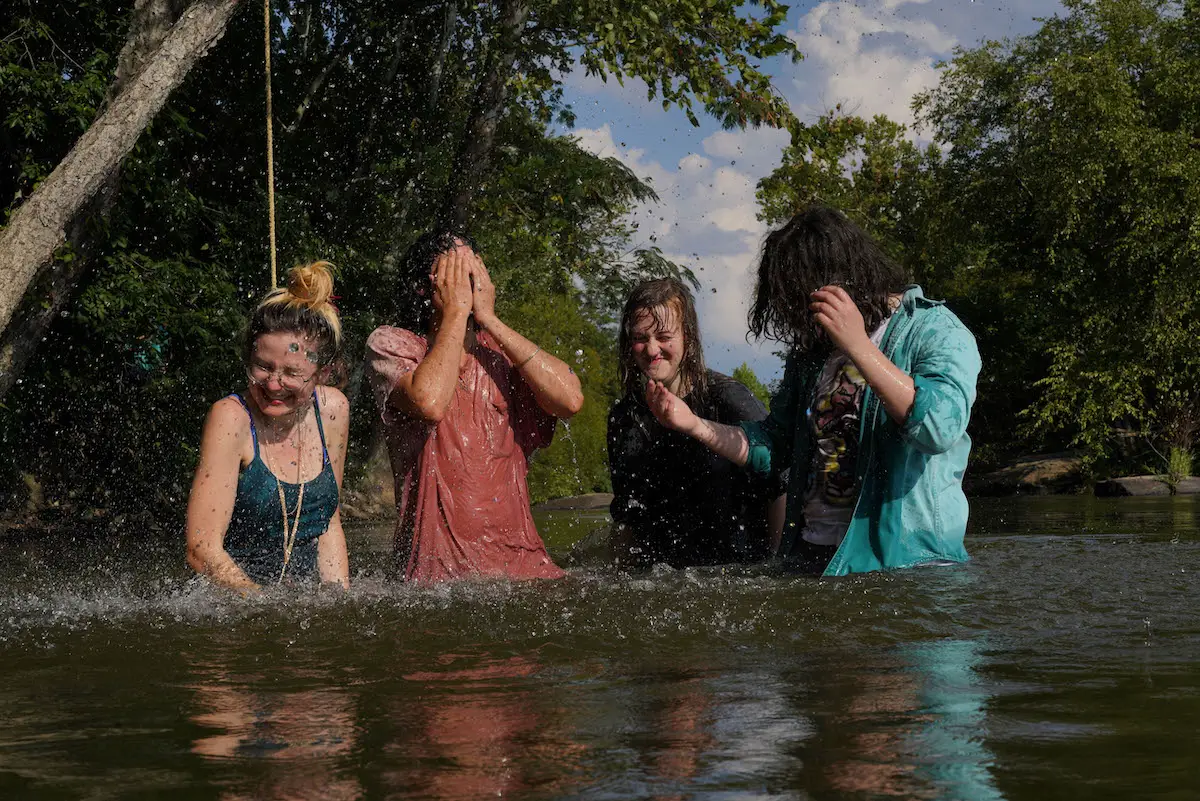 only free to seethe, and do a lot
lets the grind tear me apart
at least skin will show I played the game
and only a bitter end will wake us up
Much of the content on Running From the Chase came out of Harrington's mental health challenges – in particularly, what he's described as a "particularly acute period of depression" – and "Uh Oh" is no exception, finding him tangled in his own despair and attempting to unravel those thoughts and feelings that lurk on the edges – the painful periphery of his mind.
"I struggle with bipolar disorder, and when I started writing these songs I was really struggling with it, so much so that I didn't come close to finishing any of the songs at the time," he explains. "When I began to regain some footing it was an interesting emotional exercise to go back and try to finish those thoughts while in a more grounded and clear mindframe. Trying to extract the ugly hopelessness and put it in this jar I can observe from time to time as a point of reference for what that looks like in my brain."
Out of pain, Truth Club have created something truly beautiful.
"Uh Oh" and the entirety of Running From the Chase serve as a reminder that we're never alone in our struggles, no matter how down and out we may be; whether we feel ourselves slipping away or spinning out, this music is a beacon and a buoy here to shine a light – and maybe send some shivers down the spine.
— —
Stream: "Uh Oh" – Truth Club
— — — —
 © Alex Montenegro
:: Today's Song(s) ::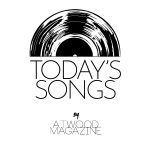 ---
:: Stream Truth Club ::