The rich sound and the folk-rock inclinations on Balast's "Young at Heart" are a stirring and moving example of an artist not only having a strong sense of musicality, but also simply having the raw talent to pull it all off.
Stream "Young at Heart" – Balast
---
The dreams of one's youth, the vigor that resides in individuals, and the love of life are often lost in the shuffle of moving forward, but that doesn't need to be the case. Brooklyn-based artist Balast is no stranger to this issue, but despite it all, he found a way to come out on top. Balast's latest single, "Young at Heart" is an exploration into this journey, a journey that is told through swirling melodies, an evocative vocal performance, and a rock sound worthy of its influences, and Atwood Magazine is proud to be premiering it today.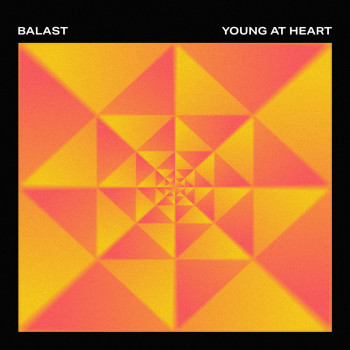 Singer/songwriter Lucas J. Ballasy is Balast, a rock outfit that sees influence from other rock musicians, the intimacy of folk, and the smooth melodies of R&B. Balast grabs hold of these sounds and influences and turns them into original tracks that create a beautiful space in the music sphere. Upon first listen, The War on Drugs or even Springsteen might come to mind, but despite those touchstones, Balast finds originality where so many others could not. It's not only a testament to his musicianship and musicality, but to the raw talent he possesses in order to pull it all off.
Things are getting stranger everyday,
We are growing older, that's what you say,
Please don't give up, no, don't give up, no,
Don't give up your love,
I won't let it go, I won't let it go,
I won't let you.
The track begins with delicate piano keys that soon integrate into the harmonious vocals. The delicacy begins to fade, the keys getting stronger in tone as drum beats and guitar riffs enter the track. The arrangements are tight, allowing for the melody and rhythm to glide across with ease and grace. As the track continues, the vocal performance only strengthens. Near the halfway point, a beautiful falsetto takes place that easily sends a chill down the spine of those listening. As he bellows out "we're young at heart, we're young at heart," a new soundscape emerges that listeners can easily lose themselves in, making for a track that both rocks and enchants.
Life is changing, moving in every way,
I am holding on to remember these days,
Please don't give up, no,
Don't give up, no,
Don't give up your love.
"This was one of those songs that, for a lack of better words, wrote itself," explains Balast to Atwood Magazine. "I had been working through a bunch of different song ideas at the time but this one particular evening, I let it all go. After strumming a few chords, I started singing and the lyrics just poured out. It's through these moments where I feel like I create my most honest work because it's often a true capture of what, I later realize, was lingering in my subconscious."
That honesty is evident throughout the entirety of the track, and it's where the folk influences shine. "Doesn't matter what you tell me now. Baby, there will be tomorrow," he sings, pouring his true self into each lyric and coming out stronger for it.
It's about looking forward, never giving up on what you love and what you want from life.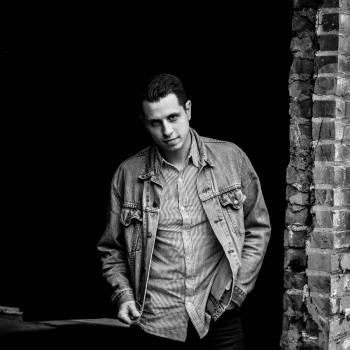 "At this time in my life, I had gone through some big life changes and for the first time, I felt like there was a part of me slipping away," details Balast. "I think we all experience this feeling at some point in our lives but it's what we do with those feelings that can have the most impact. "Young at Heart" is not about hanging on to the past or living in regret. It's about looking forward, never giving up on what you love and what you want from life."
I'll be with you when sun goes down,
I'll be with you in the shadows.
Young at heart.
We're young at,
We're young at,
We're young at heart, heart
The past doesn't need to be forgotten in order to move forward, and Balast emphasizes this statement with heart, heavenly guitar riffs, and gorgeous arrangements. "Young at Heart" is a stellar contrast of the grittiness that comes with rock and the authentic storytelling of folk, resulting in a piece of music that stands high above others in its music sphere. Balast has cemented himself as an artist to be on the lookout for, and we at Atwood are looking forward to doing just that.
Stream: "Young at Heart" – Balast
— — — —
? © Max Rolon
:: Stream Balast ::