As part of their ten year celebration, BTS have released "Take Two," a gift track for ARMY and a promise that they will one day return back as seven for their second chapter.

Stream: "Take Two" – BTS
---
The song was an obvious gift for BTS' ten year anniversary, and a promise that they will one day return back as seven.
Every year as June rolls around BTS fans, better known as ARMYs, prepare for the drop of the Festa calendar.
Since the anniversary date of BTS debuting as a group is on June 13, every year there is an almost month-long celebration called "Festa." With the band being in a hiatus as they take turns releasing solo music and fulfilling their military duties, ARMYs knew that this year's Festa would look a little different. In South Korea, every male citizen has to serve in the military for at least 18 months. Fans knew that their yearly anniversary performance, called "Muster," would be unlikely to happen. To everyone's surprise, when the calendar was announced there was a song release scheduled that features all seven members, despite two of them (Jin & J-Hope) currently serving. The song was already number one on the Hot Trending Charts on Billboard for the June 10th dated list, prior to its release, due to real-time global music trends of the song being a hot topic on social media.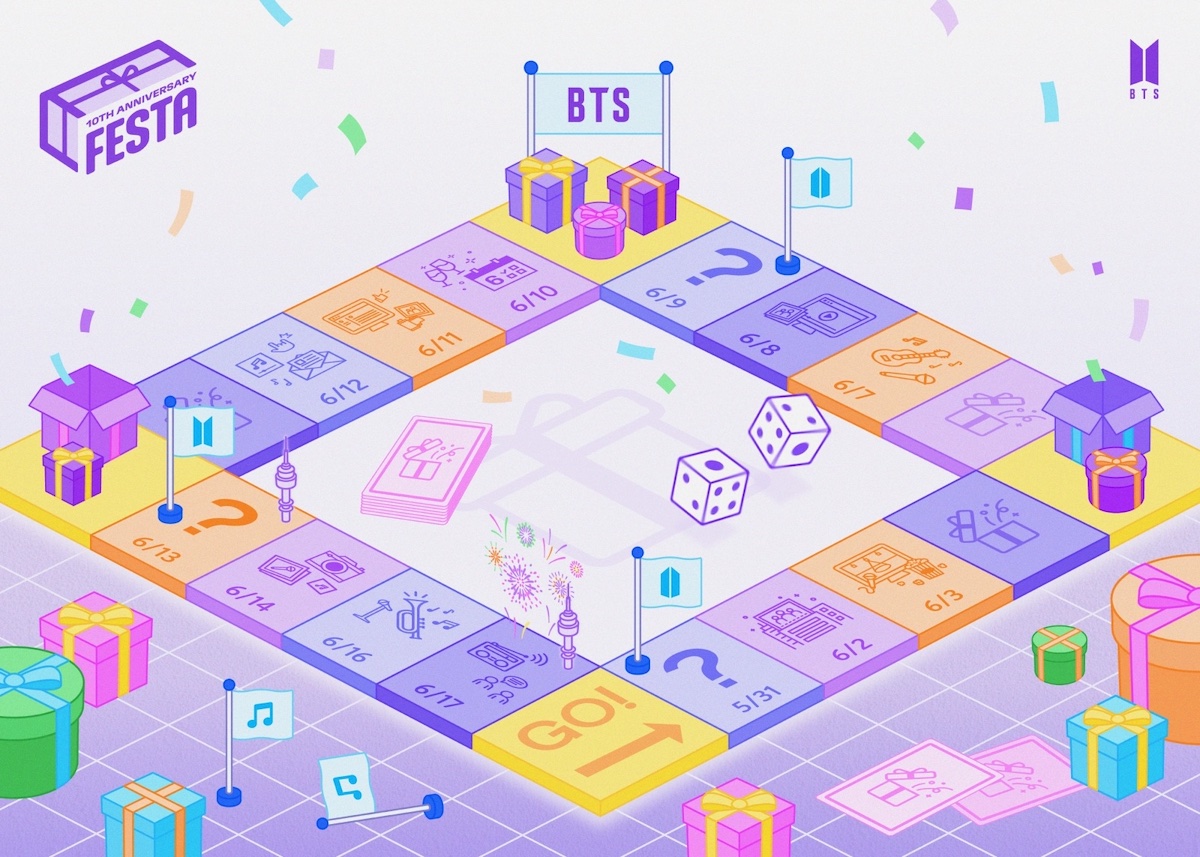 A BTS release would not be complete without hidden meanings and easter eggs.
Per the band, the title "Take Two" suggests their moving onto their second chapter after the first chapter of a decade-long journey as artists. Even when just the cover artwork of "Take Two" was released, ARMYs broke down the meaning almost immediately.
It features a purple background, which is BTS' color.
The first letter T in the word "two" is shaped like the Kanji letter 七 which means 7 in Japanese, and the second letter 十 in the word "take" is the number 10.
The O in "two," written as 回, is the Chinese character meaning "to come back or return."
Even before hearing a single note, the song was an obvious gift for their ten year anniversary, and a promise that they will one day return back as seven.
The rap line of BTS worked on this track, as it was produced by Suga while RM and J-Hope contributed to the songwriting. The upbeat but warm track starts with the vocals of Jungkook and Jimin with the starting line "will you stay?" As they start fulfilling their military duties and taking solo endeavors, the group has always been vocal about their commitment to their fans. Pleasant longing washes over as the members that are away are heard on the song. Jin's vocals come in during the pre-chorus and bridge, while J-Hope has a rap verse of his own. The entirety of the song flows through all seven members in harmony.
Oh, I'm runnin' round in a daze
We been walkin' so many ways
가슴이 터질 것 같아
(Translation: I feel like my heart will explode)
Can't you see the take two?
As ARMYs navigate the second chapter of BTS, there is a promise that they are there for fans as much as the fans are there for the band. The song is just another great example of the positive reassurance that the group constantly gives their fans.
Yeah, we never felt so right
When I got you by my side
함께 걷던 길 따라
(Translation: Along the road we walked together)
Oh, we young forever
The chorus pulls from their song released in 2016 called "Young Forever," where they open up about the fear of the final curtain. As they rose to success they had their inhibitions that one day this all could end. The song serves as not only their promise to always be seven, but also their hopes of ARMY waiting for their return. The airy vibe of the song fills the ears with nostalgia but also comfort and hope for the future.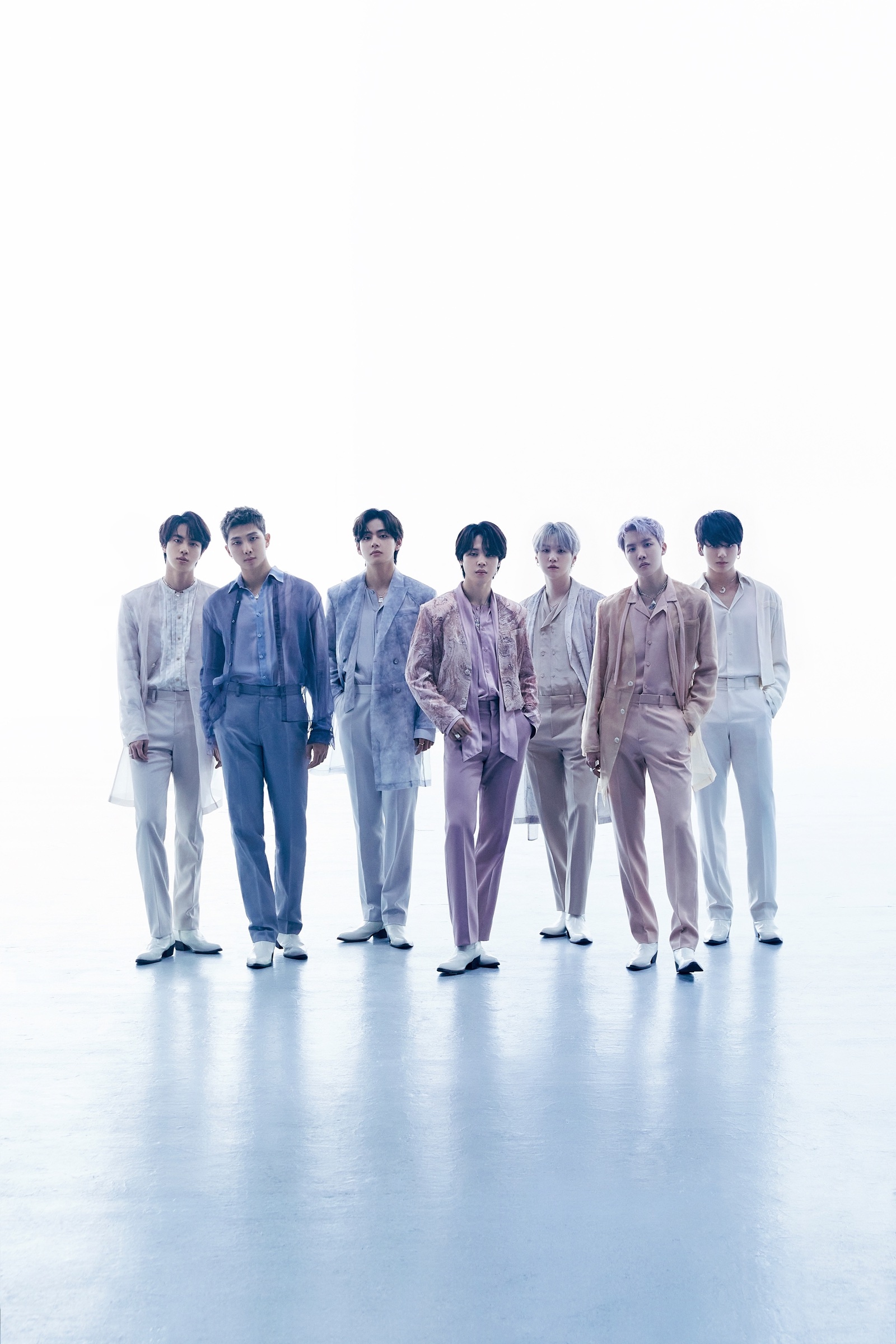 There is a saying the septet always says. "APO BANGPO," derived from ARMY Forever + BTS Forever.
This time last year they shouted in a video where they announced their second chapter and that they would be taking a short hiatus. And while many people, looking in from the outside, took that as the end; BTS and ARMYs have always been assured this is just the beginning. A "take two," if you will.
The group made it their mission to ensure their 10 year celebration didn't go without seven. Along with this song release, Big Hit Entertainment and the city of Seoul will be turning the city purple in celebration of their decade long career. Events will run throughout the month, including a festival in Yeouido Park on the 17th of June. There will be booths, many activities, a firework show narrated by the youngest member, Jungkook, and an event hosted by the leader of the group, RM. There is no doubt that BTS has a love for their fans that cannot be replicated or forged. That no matter what, they are forever seven. And in any chapter of the BTS story, ARMYs will never walk alone. Take Two by BTS is available to listen on all streaming platforms.
— —
Stream: "Take Two" – BTS
— — — —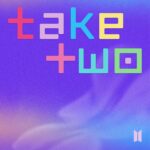 © BIGHIT MUSIC
:: Stream BTS ::
---