Every Friday, Atwood Magazine's staff share what they've been listening to that week – a song, an album, an artist – whatever's been having an impact on them, in the moment.
This week's weekly roundup features music by Soda Blonde, Ibali, Gaidaa, Mannequin Pussy, Elizabeth & The Catapult, The Clockworks, Blood Cultures, herbal tea, Nuela Charles, feeo, WYNNE, Fox & Bones, Marco Dalla Villa, & The New Twentys!
•• •• •• ••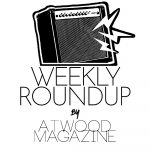 — —
—
:: "Small Talk" – Soda Blonde ::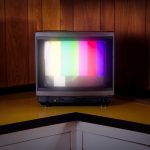 Irish artist-to-watch Soda Blonde announced their heavily-anticipated debut album this week with the release of "Small Talk," a smoldering title track full of passion and pain. Waves of heated harmonies and glistening melodies come to the fore against a dazzling dance-pop rhythm as Faye O'Rourke tracks the breakdown of a relationship in real time:
Never been so bound to anybody like you
Your silhouette is all around
But now that you don't want me
You're making it easy
You insinuate I'm a loser
Down that avenue
Through the lane that we go through
And I can tell by the way that you lean
That you're fine on your own now
Her words capture a fraught state of being, yet it's the sheer intimacy and vulnerability of her performance that makes "Small Talk" an enchanting five-minute experience.
"To put it simply, 'Small Talk' is about life in our 20s," Faye O'Rourke shared upon the song's release. "Every part of us is in here, both subliminally and literally. Lyrically, this record is like a collection of my flaws and insecurities. They're lingering awkwardly by the bar at a crowded social gathering, waiting to integrate with the wider world." It's one thing to reveal your self-perceived, so-called "faults" to the world; it's another to do so with the style, flash, and sheer confidence embedded in every second of a Soda Blonde song.
Everything is practice
Talking is tactics
Hello how are you doin' baby?
Forever in the moment
But nobody's noticed
The silhouette that's all around
Is this all of it? Do I suppress everything?
Am I just too late to admit that I'm ignoring myself?
Giving it up, I am giving, giving up
I am giving up small talk
Soda Blonde's debut album Small Talk is out July 9, 2021 via Velveteen Records. Already the alt-pop pride of their local Dublin scene, Soda Blonde have long been bound for greatness. This new single all but ensures their forthcoming LP will be one of the most exciting releases of the year: No one captures a world of raw emotion quite as beautifully, nor as viscerally, as Soda Blonde.
:: "Revelations" – Ibali ::
Sometimes a song comes along that re-arranges the alphabet of your mind, an anagram of magic meaning that leads to the sharing of stories and perspectives that differ from the all-white ones our culture favours. Ibali's "Revelation" offers this—and when coupled with the video you feel truly lucky to have witnessed it.
Mixing traditional Cameroonian dress and dance with Western style suits, "Revelation" is a song about casting aside the insidious grip of imperialism and colonialism, and embracing your own culture. Embrace who you are is the central message of "Revelation." A spoken word intro gives way to reggae feeling beats, traditional instrumentation, and incredibly melodic vocals that are emotive as they are catchy. By the time the choral voices come in, the goosebumps are already here. Ibala delivers a powerful tune that makes the toe tap and the mind race—exactly what art is supposed to do.
:: "together, alone" – Elizabeth & The Catapult  ::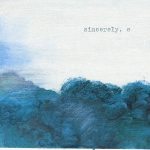 The latest album by New York-based artist Elizabeth & The Catapult was written and recorded solo in her living room, a way of opening up a world beyond confinement where herself and the listeners can escape to together. The result, sincerely, e, is personal and filled with solitude and chaos but the songs bounce along with the dreamy pleasantness of birds singing: Bright, poetic, uncomplicated (think Regina Spektor if obvious comparisons need to be made). The piano's melodies whisk you along, while Elizabeth Ziman muses amiably about the things on her mind.
Songs addressing technology can often feel cringey but "together, alone" (about the dependence of phones) is pure and for many relatable. 'my brain is connected to my hand is connected to my phone/ one more photo of a wedding or a picture perfect home/ lying in bed late in the evening/ you're never alone even when you are sleeping' go some of the lyrics, encompassing the digital era but also that life lived in quarantine where, in a way, you're never actually as alone as you think. The accompanying video (also DIY and simple) draws you in like the song and the other songs on the album. You can listen once but it always feels sweeter the second or third time.
:: "Stranger" – Gaidaa (ft. Saba & Jarreau Vandal) ::
An intimate and stunning RnB outpouring, Gaidaa's "Stranger" remains a staple of my listening diet eight months after its summer release. The impassioned collaboration with Saba and Jarreau Vandal finds the Dutch-Sudanese artist dwelling in a pool of heated R&B as she sends a love letter to her younger self. Through thick bass work and gilded harmonies, Gaidaa weaves together a moving coming-of-age tapestry – capturing the all too familiar struggle of understanding oneself on the precipice of change. "I feel like a stranger trying to face what's left of my own," she sings in the chorus. "And there is no later, too many changes, I'm trynna grow…"
"'Stranger' is about catching oneself in the midst of ongoing change and growth," Gaidaa tells Atwood Magazine. "It's about attempting to navigate the personal challenges of finding our own truth and identity, in a world where it often feels like the pressure is on to figure it out. 'Stranger' is about trusting the process, and trusting yourself; allowing ourselves to get lost, though It may be a vulnerable place, in order to find ourselves again. 'Stranger' is about acknowledging the importance of finding your truth, and following it, though you may not recognise it yet."
"Stranger" would always have found its way into my heart, but Dutch producer Jarreau Vandal and Chicago rapper/producer Saba help take the track to a new energy level. Saba's verse is especially emphatic, lifting the song's bittersweet veil with punchy lines of self-discovery and inner reckoning that hit home in all the right ways:
You feel like real life
Or my imagination of what real life should be
Is as clear as the sky could be
You the future all I could see
So who knew you would frighten me
I don't pretend to have the answers
Like talking to sacristies
And I'm usually in your head
But you're growing a part from me
I think lately you getting farther and farther apart from me
And I know I'm a part of you
And once you are a part of me
A part of me thinks that I'm making excuses like pardon me
For you and for the future you foolish for tarnishing
I'm torn apart thinking about independence autonomy
With my head up higher than higher
The ceiling get hard to reach
Every 3 months you a new person
This feeling is quarterly
Around here it get hard to stay grounded like carpentry
I lost me once
It got me feeling like I got an alter ego
Going till its gone like 1 on 1 it's all for keeps
A lot of different sides to this story but they all of me
Grounded and soaring, heartfelt and immersive all at once, "Stranger" is a truly gorgeous indulgence diving into a soul on the move. Taken off Gaidaa's 2020 debut EP Overture, it's just one in a whole record of songs that establish the Netherlands-based artist as one of R&B's most exciting newcomers.
:: "Control" – Mannequin Pussy ::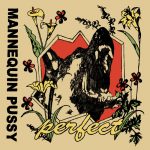 Mannequin Pussy is on the verge of what might be their tightest body of work to date. Now a trio, the Philly punks wrote and recorded their upcoming EP Perfect in rapid-fire studio sessions with producer Will Yip after many quarantined months apart, resulting in a well-tempered flow of rage and vulnerable reckoning. Fittingly at odds with 2019's Patience, single "Control" is a smoldering tug-of-war between true autonomy and perception of agency.
Frontwoman and director and star of the music video, Marisa Dabice arms herself with a formidable sword as she demolishes a claustrophobic, makeshift bedroom in the middle of nowhere. She murmurs the intro, "I'm in control / That's what I tell myself when all the walls around me close in," before bursting into bold snarling, building with an epic crescendo over wailing guitars. Dabice comes back down to earth as the song winds down with, "I know I'm not waiting / I'm in control / I know I'm not waiting / That's what I tell myself," reclaiming what autonomy she can despite lingering doubts. Encapsulating pandemic angst and an overall sense of bombardment from the trauma and injustice of the past year compounded with personal battles, Mannequin Pussy literally picks up a battle ax and starts swinging at the walls of the barriers that once suffocated them. Perfect is out on May 21st via Epitaph.
:: "Between the Moon and Me" – Blood Cultures ::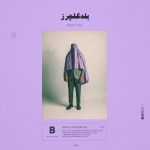 By now, many of us know author Ta-Nehisi Coates' thoughts about what life is like "between the world and me." But what about Pakistani-American psych indie pop act Blood Cultures' thoughts about what life is like "beneath the moon and me?" That's probably not so well-known– largely due to the fact that little is known about Blood Cultures in general, as he keeps a low profile and usually appears with his face under a veil when it comes time for publicity shots. But we do know that this artist has been steadily building his catalogue over the past few years, and now is looking to expand on it in stellar fashion with the release of his intriguing new single.
Not surprisingly, given its author's eccentricities, "Between the Moon and Me" is largely an ode to celebrating the alternative lifestyle. "'Look where they won't tell you' is what I would advise," Blood Cultures sings. Doing so is a way "to get what you never wanted… but [you] need to change your mind." This is largely a reminder to his audience to "embrace the duality of our full selves," since both life and one's self are a mixed bag. That symbol of duality is further enforced by the jarring combination of instrumentals on the track and imagery in its accompanying music video. In the end, it winds up being "a journey of introspection that forces us to confront our true identity," and that's a pretty impressive feat for a sole 3.5-minute track to pull off.
Be sure to check out Blood Cultures' other recent single, "Set It On Fire," while you're at it.
:: "End Song" – feeo ::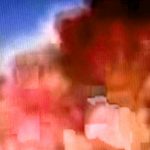 feeo's "End Song" is a rich hodgepodge of RnB and dystopian neo-soul. A young emerging experimental artist from West London, she takes a wizardly, alchemist approach to stitching together big, hollowed-out drum cuts with haunting scatting choruses to create an off-kilter track about how "The sky's been falling ever since day one." feeo's entrancing intonations take on the heart and verve of spoken-word poetry, while the electronic rupture in the middle of the song signals to electro and trip-hop influences.
And the second half of the song truly showcases her range: turning away from simmering, quiet condemnations, feeo suddenly gives way to a sudden mesmerization. The track slows, and an ambient soundscape takes over. It's like the moment of silence after an explosion — debris floating in space, simultaneously occupying the end and beginning of the world.
Last week
I fell in love for the hundredth time
He held his heart in the browns of his eyes
And we danced like we were ready to collide
And in the morning with tangled limbs and tired smiles
We waited for the world to end
:: "Feels So Real" – The Clockworks ::
Brit rock four-piece The Clockworks' new single "Feels So Real" hits hard with its in your face bold, gritty vibes. This drum-driven banger exudes a rebellious air reminiscent of bands like Franz Ferdinand and Kaiser Chiefs. Taking inspiration from post-punk music, their dynamic sound burst with charismatic eccentricity. The band continues to amaze fans with their energetic live performances including shows at Eurosonic, Electric Picnic and Sefton Park in Liverpool where they opened for Kings of Leon. Their new release is so organic and raw that it 'feels so real'.
:: Unwrap – herbal tea ::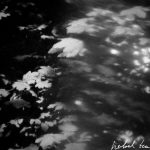 If watercolours were music, they would definitely be this EP. Different colours and shades come together and overlap in this little gem by Bristol-based artist Helena Eve Walker. Her debut EP, Unwrap, opens up the musician's heart in an incredibly simple yet graceful way, just like a watercolour painting. Helena depicts her world as too big for her, made of apathy and solitude. It's an atmosphere that tastes both like nostalgia and that magical feeling of being lost in a field of flowers. A world we definitely recommend exploring, by listening to Unwrap.
this big world is not always what it seems,
how it swallows me
i'm in the vacuum with the dust,
i'm making friends with the particles
this was not supposed to be a struggle at the apogee
and i'm so far away from home,
swimming out of the stratosphere
:: "Space" – Nuela Charles ::
Canadian alt/soul artist Nuela Charles recently dropped the bright and energetic tune "Space." Through a mix of bouncing, face-melting bass that ripples throughout the track, spouts of perky brass instrumentation and funky guitar riffs, the song is rich with exotic layers and charisma.
With production from Don Mills (Juice WRLD, and more) and JUNO Award Nominee Ryan Worsley, this musical force to be reckoned with has created one bold and sexy anthem. "Space" is a tale of Charles speaking up declaring her truth. No one wants to admit they need space from a loved one, but deep down we know it's probably the right thing to do and it can often remedy a lot of issues when it comes to the downfall of a relationship. The magic supplied by Charles' voice is confident and smoky, leaving you on fire by the end of the track, bursting with musical caffeine. It's a smash hit and is perfect for a multitude of your 2021 playlists.
:: "Call Your Mother" – Fox & Bones ::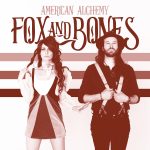 By the time the next Weekly Roundup comes along, Women's History Month will have ended. Therefore, it's time to appreciate songs with strong central female characters while we still can! One fine way to achieve that goal is to throw on the song "Call Your Mother" by Fox & Bones, a duo which consists of Portland, Oregon duo musicians Sarah Vitort and Scott Gilmore. The two have been making music together since 2016 and have a new album coming up in May called American Alchemy.
"Call Your Mother" is the second first single from said album, and it's clear where Vitort and Gilmore's affections still lie, based on the lyrics. "I was born from a woman's dreams / Out of nothing, she gave me everything," they sing. "You're the roots of our family tree / I'll shout it from the mountaintops if only you should know." These lyrics represent the authors' longtime sentiments vis-a-vis their own mothers: "Ever since we both started writing music, our moms were our biggest fans, and for years, they would periodically ask us when we were going to write them a song," they say, explaining the song's origins. "One night, we set up all our gear in the living room for an all night jam and this opening riff came to us. The song started to write itself, and we quickly realized it was the very song our moms had been asking us to write." To paraphrase Kanye West, it don't gotta be Mother's Day or your mother's birthday for you to just put on "Call Your Mother" and appreciate its pro-mama message.
:: "Midnight" – WYNNE ::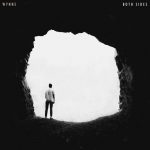 With the global pandemic still alive and present, we continue to long for human connection. Though we crave that closeness with one another, we have also learned to accept the loneliness and isolation. WYNNE perfectly captures this relatable concept with his single "Midnight". Highlighting stunning emotive falsetto and delicate, airy soundscapes listeners are instantly drawn to this captivating, meditative offering.
Rory Andrew aka WYNNE does it all. The prolific talent is a Grammy Nominated, platinum-selling songwriter, artist, producer and multi-instrumentalist. Andrew is most recognized for producing and writing music for prominent artists such as Lennon Stella and Machine Gun Kelly.
:: "You Got Me Good" – The New Twentys ::
The New Twentys' third release of all time, "You Got Me Good" is an effervescent spark of energizing new wave and post punk from an exciting and fast-rising newcomer. Fast beats and bright guitars lay a dynamic foundation, off of which the London indie rock trio layer tight, expressive vocal lines – one can't help think back to Joey Ramone as lead vocalist Jimmy churns out the chorus line, "you got me good…" Consisting of a Jimmy, a Harry, and a Chris, The New Twentys hit hard and fast, whisking us into a whirlwind that's done and dusted before we even know what's happened – quite like the sensation of falling head over heels for someone.
As much as you made the time so did I
Now the chemistry is in the air
Somewhere that doesn't exist
Surrounded by thousands of people
And all I can think about is you
In a hypothetical situation
That may amount to nothing more
Yeah you got me good
You got me good
You got me good
You got me good
You got me good
"'I was recording a track when our friend Sam called," Harry recalls, thinking back on the creation of this song. "He's a great guy and a photographer who Chris met on a trip in Minneapolis.  We ended up chatting for about two hours, he was really hung up on a girl he had got involved with during his trip to London.  He then had to go and see some family in Amsterdam and it was during Kings Day, which is where the city basically turns into even more of a party!  This is where the lyric 'surrounded by thousands of people, all I can think about is you,' came from, because although he was having a good time, he couldn't stop thinking about this girl.  They had also only been talking for a short amount of time, but you could tell he was already in super deep which is what inspired the lyric 'five years of five minutes, what's the difference if your whole heart's in it'.  Sometimes I think we all get carried away and create these hypothetical situations of what and how it could be, before allowing it to pan out, and then we get disappointed when the plan that only existed inside our heads doesn't happen. The song is about the penny-drop moment of 'oh wow you got me', because until then, you didn't even necessarily know how hard you had fallen."
"Jimmy came downstairs and heard me working on 'You Got Me Good', and he loved it and added the "Who'd of thought that I, would say you always had me all along?" section, and also the opening guitar riff. I had created a rough demo of the track with my vocal on (even though Jimmy is usually the singer) but we decided it should be a duet which is cool because it is the only song of ours so far that is a duet throughout.  So at this point, it was a rough demo with the guitar picking riff, midi drums, some piano and just a simple recorded bass loop. Chris and Kamil then jumped on the track and really made it come to life by adding lots of flare and vibe, and they spent a while working out their rhythm parts perfectly around each other.  It is also the first track where we recorded live drums instead of programming them, and we definitely feel that was the right choice because on a faster track like this, that extra energy is magic.'"
"You Got Me Good" is spicy and dramatic – a throwback to some of the new wave and pop punk of old, with a definitively youthful spirit. It's a great way to kickstart any morning, and an even better way to thrill an inspired heart.
:: "Wonderful Days" – Marco Dalla Villa ::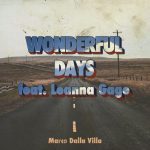 Marco Dalla Villa knows what's up when it comes to making summer-filled tunes. His latest single "Wonderful Days" is an addictive electro-pop tune, sparkling with sunshine vibes. With the addition of vocalist Leanna Gage who brings a soft, vibey layer on top of the song, it's the ultimate feel-good track to get you in the mood for better days ahead. The song talks of wanting a decent relationship after coming out of a bad experience – not much to ask for right!?
Running guitar riffs flow over the track like a rainbow of happiness. "Wonderful Days" has a bittersweet tang to its taste with a contrast between the lyrics and melodies. The electro-pop finish on this tune takes it up to a height of happiness, leaving an undeniable imprinting sensation.
— — — —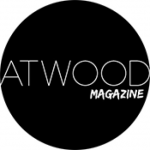 :: Weekly Roundup ::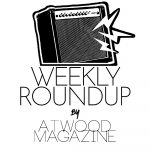 ---
:: This Week's Features ::
---