Italian trio YOY have made a lasting impression with their entrancing debut single "Infinite" feat. BIRTHH.
— —
And yet the infinite vanity of everything kills my shouting out aloud…
Prepare for an endlessly dazzling listening experience: Italian trio YOY (pronounced Why-Oh-Why) have made a quick and lasting impression with their debut single "Infinite," featuring fellow Italian artist BIRTHH on vocals. Released in early August via DIY collective/indie record label We Were Never Being Boring, "Infinite" invites listeners to bathe in an irresistibly hypnotic ambience: YOY carefully craft an airy jazz-influenced, alt-folk-ish acoustic pop sound, within which BIRTHH dreamily dwells on deep existential musings.
And yet the infinite vanity of everything
kills my shouting out aloud
and yet the sound of your name
can make the clouds rain blood
and yet i'm not so brave
and yet i'm short of sound
don't tell me that you need me
until you wear that crown
YOY is the newly-formed musical project of musicians Lorenzo Borgatti, Massimo Borghi, and Filippo Volpin; their debut album is anticipated in 2019. While two of the three members previously played and toured with BIRTHH, YOY is an independent venture with its own (as-of-yet unnamed) vocalist; however, for their debut, the band called on the immensely talented Alice Bisi, aka BIRTHH, to perform vocal duties. The 20-year-old Florentine singer and songwriter, whose intoxicating debut album Born in the Woods drew critical acclaim from the likes of NPR and others, helps immediately put YOY on the map: Her captivating singing, rich with emotive nuance and strong, subtle tone shifts, grounds the song's ethereal lyricism with heartfelt and moving passion.
Though its meaning is very much up for interpretation, on the surface, "Infinite" expresses loss of purpose and place. YOY describe it as "a song about feeling a part of something that doesn't exist… the infinite vanity of everything means that everything you do is senseless. If you look for someone else's support, that doesn't help you. You should make it by yourself – only then, once the war is over, you shall ask for the help of the ones you care the most about. As long as they respect you."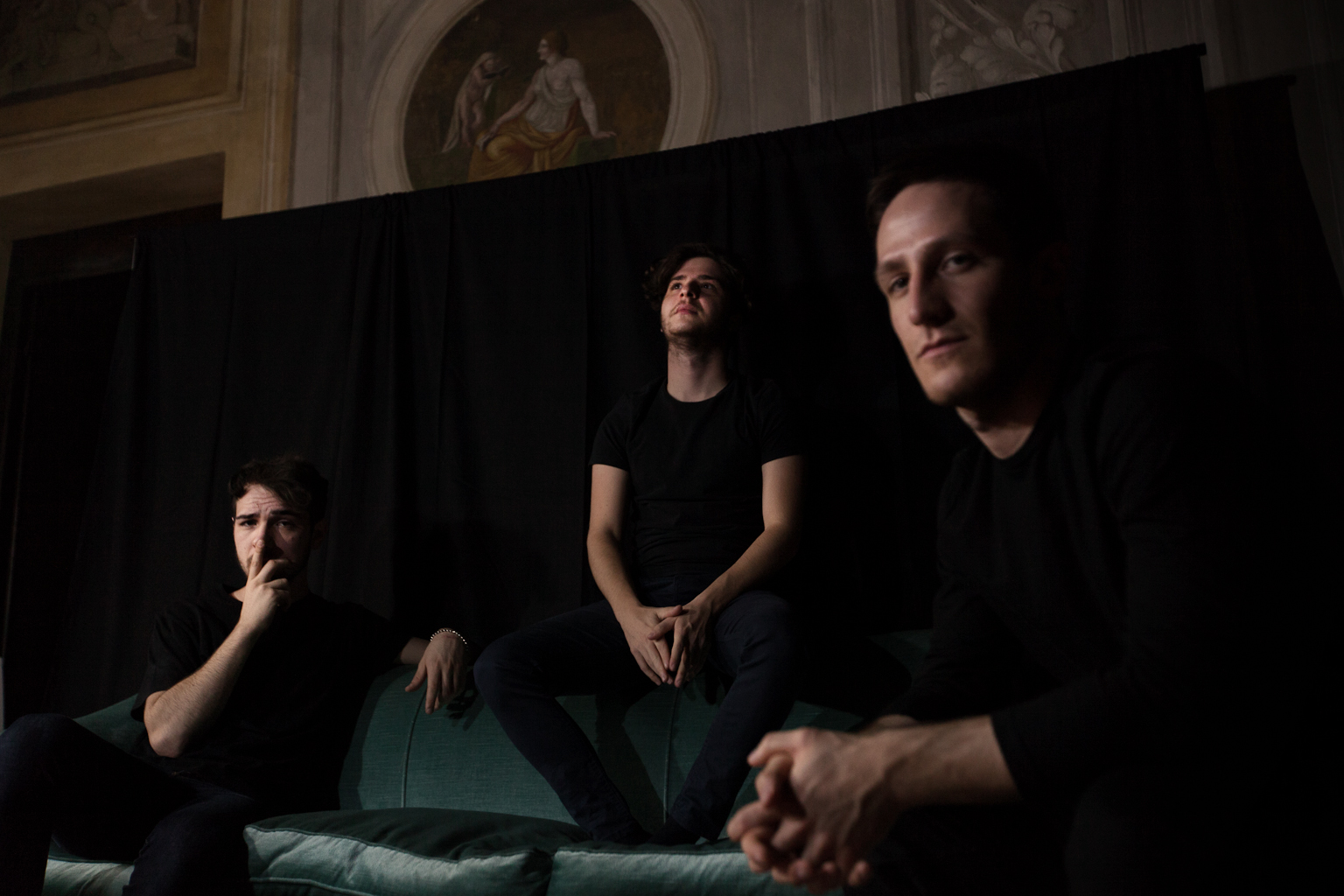 "Infinite" feels at once melancholic, yet also devoid of emotion: BIRTHH's words slip from her mouth as though they are well-known facts. Meanwhile, YOY's atmospheric music grows increasingly emphatic as the track progresses, intensifying an already-heavy sense of isolation and awareness.
It's as if we're all floating in a body of water, completely independent of all other beings' influence and reach.
To some, "Infinite" is sure to come off as sad – maybe even cynical. YOY's lyrics may feel like a lament of the human condition: That we cannot rely on or trust anyone else but ourselves to follow through on something, or be there for us. However, this viewpoint is not necessarily negative or dark; another way of digesting "Infinite" is through the coming-of-age process, where each of us must discover who we are for ourselves, and chart our own course. The song may not be happy, but with this mindset, it is not too dark, either; it's more like a statement of fact – a recognition of the importance of independence, and the difficult but necessary process of self-discovery.
With its poetic lyricism and entrancing repetitions, "Infinite" is instantly inundating: Its textures immerse the audience in a surreal cloud of sound and feeling that becomes more and more relatable over time. When the track finally comes to its close, you're ready to start the process all over again.
YOY and BIRTHH are two very promising artists to watch in their own respects, and we cannot wait to hear more from both. Atwood Magazine spoke to the Italian artists about "Infinite" and dove deeper into YOY's musical identity in our exclusive first interview with the newly-formed group. "Infinite" is out now on WWNBB!
And yet the infinite vanity of everything
kills my shouting out aloud
and yet the sound of your name
can make these clouds rain blood
and yet i'm not so brave
and yet i'm short of sound
don't tell me that you need me
until you wear that crown
Stream: "Infinite" – YOY ft. BIRTHH
MEET YOY
Atwood Magazine: Why debut with this song? How does it capture YOY's essence and make a good introduction?
YOY: We shared this song with BIRTHH since the first tour, we played it around the US and Europe many times in the last two years. We produced and wrote the song as YOY, BIRTHH lent us her voice and we felt like this would have been the right way to make the first step into the world, by giving birth to "Infinite."
One of the things I love about "Infinite" is its relative simplicity: The magic lies in the repetition of the words and chord structures. How did this structure come to be and how did you decide upon an ending? I feel like it could go on forever…
Lorenzo Borgatti: I first wrote the lyrics then the music came up as a guitar riff mixed to those words, to which were added a drum machine sequence followed by a synth-bass line. Alice (BIRTHH) liked the song and we started playing it live at BIRTHH's shows. Once I started working with Massimo Borghi and Filippo Volpin (YOY's other 2/3) we rearranged it introducing some of the sounds and the mood that molded what will be our debut album.
The song's lyrics feel quite existential, but at the same time I feel it's grounded in an internal confidence. Can you discuss how you went about determining these words and why?
YOY: People are not always there for you. We feel betrayed when we have problems and our friends or family are not there for us.
Infinite should express the feeling we as humans have when we feel part of something and suddenly realize it's pure illusion.
When everything we do seems pointless, we should learn to make it by ourselves.
Only then, once we have learnt how to manage our life with our own strength we could ask for help.
Can you discuss what it is about BIRTHH's artistry that made her the obvious choice of front person for YOY?
YOY: BIRTHH is the lead voice for this song because we always played "Infinite" live with her, and we wanted to share the song this way to keep it in our memories just like that. But YOY and BIRTHH are two separate projects: Alice lent us her voice for this song and though some of her vocals will also appear on our first album, we have another singer.
BIRTHH, where did you go to find the various emotions that help each repeated line a little different from the last?
BIRTHH: More than digging through emotions it's the energy of this song that makes it natural to follow a gut feeling able to influence the delivery line after line in some sort of inevitable crescendo.
BIRTHH, having worked with YOY for some time, why do you think "Infinite" is an apt debut single for them?
BIRTHH: The first time I listened to this song, I couldn't get it out of my head, it felt so natural for us to share it during live shows and the fact that it resonated with so many people made us realize that it's time for this song to find its own physical place in this universe. I know that YOY's album will sound a little different from "Infinite," but it's a great single!
Your music feels like a neo jazz, alt folk combination. Can you discuss your influences and what kind of music you're hoping to create and hone in on?
YOY: We have various musical backgrounds but writing our album we were listening to names like Bon Iver, Kendrik Lamar, Bonobo, Tayler the Creator, Son Lux and and others who inspired us quite a bit, but we're hoping to share something new — something that maybe could touch and inspire someone the way those big monsters inspired us.
What's the rest of 2018 have in store for YOY?
YOY: We are finalizing our first album right now so possibly some new songs will come out ahead of the release that hopefully will be in early 2019.
The US doesn't often hear about too many Italian acts. Can you share with us a few of your favorite emerging Italian music artists we might also want to listen to and check out?
YOY: You should check out a math-rock band called Mood, they are our friends but objectively one of the fresher and powerfully emotional bands in Italy no. You should also listen to DIE by IOSONOUNCANE, that album is amazing!
— —
— — — —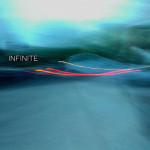 Connect to YOY on Facebook
? © Laura Campana
:: Stream YOY & Birthh ::