Sparks fly on BAYEM's buoyant new song "Starstruck" as the Indianapolis indie pop artist captures the thrill of connection, the intensity of intimacy, and the raw pull of passion.
for fans of The Weeknd, Bruno Mars, Carly Rae Jepsen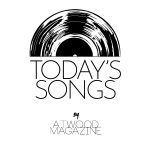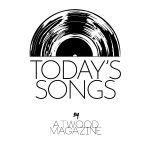 Stream: "Starstruck" – BAYEM
---
There's an irresistible electricity coursing through BAYEM's new song.
It's the thrill of connection; the intensity of intimacy; the raw pull of passion. Sparks fly on "Starstruck," a buoyant and bustling indulgence of love's intoxicating allure. BAYEM captures the heat we know all too well in a vibrant, pulsing pop song fueled by sweet emotion, soaring melodies, and a beat that just won't quit.
I'm starstruck by your eyes
I'm falling by surprise
I can't see anything but you and I don't want to
I'm starstruck by you
Catch me, I'm sick of being let go
Hands-free, your heart is all I need though
I can't see anything but you and I don't want to
I'm starstruck by you
Released April 11, 2023, "Starstruck" is BAYEM's first single of the year, and his first new offering since putting out his debut EP AFTERGLOW last February. The 24-year-old singer, songwriter, and producer from Indianapolis, channels his deepest emotions into sweeping gusts of wondrous sound, blending the worlds of neo-soul and electro-pop into a singular signature that reminds us of Michael Jackson, The Weeknd, and Carly Rae Jepsen at their best, albeit with a twist: BAYEM's got his own charismatic bounce, poise, hunger, and flare, and he uses these traits to his advantage in creating something refreshing yet familiar, welcoming and sincere.
"AFTERGLOW is true to its name as a wellspring of vivid sound and visceral feeling," Atwood Magazine wrote in an extensive artist profile and track-by-track EP feature published last year. "A radiant outpouring of cinematic, stunning indie pop, BAYEM's debut EP drenches the ears and uplifts the soul as the Indianapolis native introduces himself with undeniable passion and alluring energy."
AFTERGLOW proved to be both a joyride and a thrill, and "Starstruck" follows in lockstep with its predecessor.
BAYEM bursts out of the gate with captivating synth-soaked melodies and an infectious dance beat, his voice a beacon of energy and enthusiasm. It's a galvanizing experience from the jump, as audience members are invited to join the artist on his own adventure of the heart and soul. His lyrics blend the hyperbolic with the intimate as he captures the magnitude of feeling, as well as the momentum he feels deep down inside.
A couple Grammys and an Oscar too
Might be a billion dollar room
But I don't wanna leave your side tonight
Talking money, that's a conversation I'm used to
And then I turn to you and now
I'm so nervous that I'm turning blue
"A good friend and I hopped onto a FaceTime call just to touch base," BAYEM says of his new song. "Our calls are usually a mix of catching up personally and filling each other in on ideas we've been working on. He played a demo that really caught my attention, so I asked him if I could pursue the idea. That demo was "Starstruck," and the upbeat feel pulled me in immediately, and the lyrics brought up a lot of relatable memories. Everything about the process felt very connected, and just seemed to fall together the way we were all hoping for."
Blow my rent up on these bottles that we poppin'
Those eyes you're turning on me got me locked in
And I can finally catch my breath
I've been looking for a moment to hold on to
And I think you gave me one
But I don't want nobody to know
Written by BAYEM together with David Lee Rogers and his co-producer Owen Thomas, "Starstruck" is just the start of BAYEM's 2023 plans; the artist reportedly has an EP in the works – one that promises to build on the foundations of AFTERGLOW, taking the burgeoning artist's pop sounds and sensibilities to the next level. If this first track is any indication, then BAYEM is without a doubt an artist to keep close tabs on moving forward.
"Starstruck" is a celebration, and love is the main event. That feeling that washes over us like a tidal wave; that hits with a meteoric force; that is at once unavoidable and undeniable, gets a fresh new soundtrack thanks to one of Indianapolis' brightest rising artists.
I'm starstruck by your eyes
I'm falling by surprise
I can't see anything but you and I don't want to
I'm starstruck by you
Catch me I'm sick of being let go
Hands-free, your heart is all I need though
I can't see anything but you and I don't want to
I'm starstruck by you
— —
Stream: "Starstruck" – BAYEM
— — — —
 © Anna Powell Denton
:: Today's Song(s) ::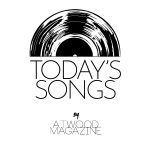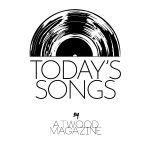 ---
:: Stream BAYEM ::