"Granddaughter of soul" KIRBY celebrates women of color by embracing her own identity.
by guest writer Ankita Bhanot
Stream: "Velvet (remix)" ft. Lucky Daye – KIRBY
---
Musician Kirby Lauryen Dockery released her debut album Sis. in the first month of 2020. A month later in February, she was belting songs off of the album in a blue cape, performing at Rough Trade in Brooklyn. Kirby and the audience didn't know it then, but this would be one of the last live shows held in New York City before the pandemic. Standing in the third row, absolutely mesmerized, I knew I had to interview her.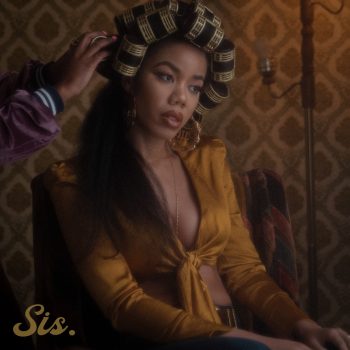 "To all the beautiful women in here, I'm going to refer to you only as queens for the rest of the night," Kirby smiled to the crowd that evening. The room of 250 captivated listeners felt especially warm that night.
My two-hour long phone conversation last week with the cheerful singer-songwriter immediately started with the shrill, rapid barks of a tiny teacup Pomeranian.
"Mimi, please be quiet," Kirby says endearingly to her four-pound roommate. You can sense her smile in her friendly Southern drawl. "That's my dog saying hi to you. I swear, she's a Mariah Carey soprano for half of the day."
I knew right then that Kirby was different from any other artist I had interviewed. She didn't sound bothered by the interruption. She sounded comfortable, grounded, and at ease. Kirby is at home.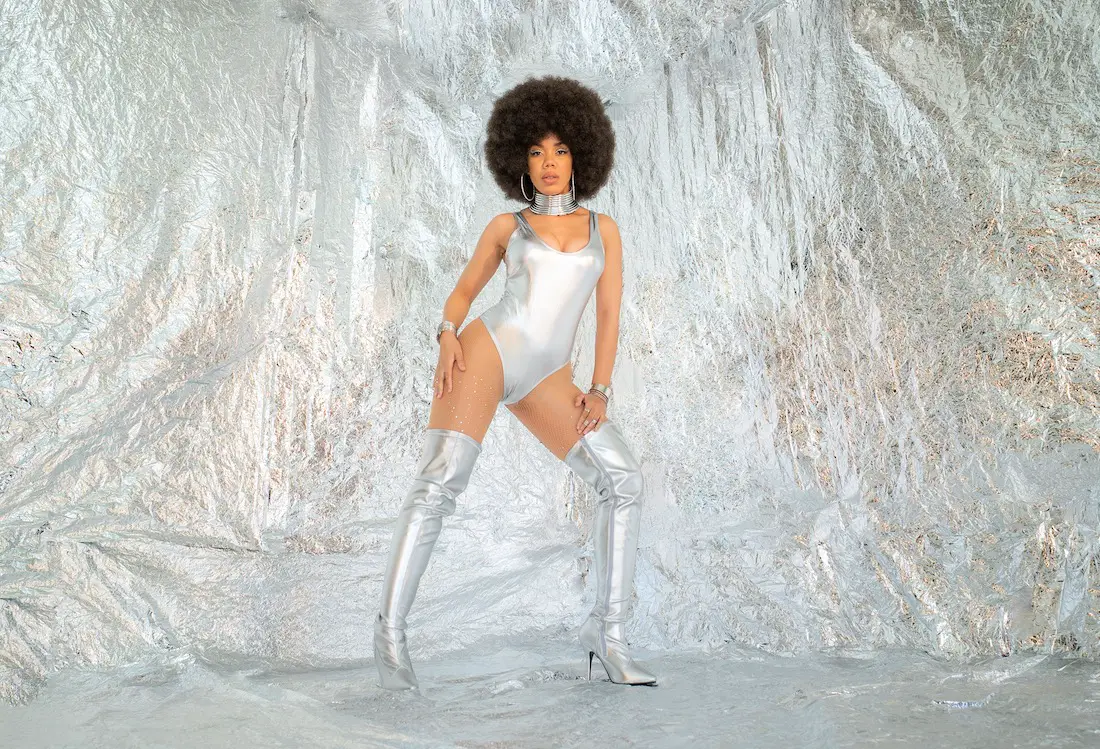 "There is no doubt in my mind that where I'm from influences everything. Home is everything," she says.
The sunny apartment in Downtown L.A. that Kirby has been quarantined in is miles away from the place she was born and brought up: the simple, yet vast town of Southaven, Mississippi. When she first moved out to the West Coast in 2012, it didn't quite feel like home at first. She spent the next few years veering between the two homes. Kirby moved back to Mississippi three years later, and then finally settled permanently back in Los Angeles last year.
"I told myself I'm going to get a real cute, small apartment in L.A. — not anything too big, because I'm a homebody," Kirby recalls of finally settling in the West Coast. "It's all about perspective. I believe you can be anywhere and be happy, as long as you have the right people around you."
It's this uncompromising positivity that drew people to Kirby from a young age. The teenage Kirby, who was a dedicated member of her community's church choir growing up, would have never imagined that a decade later, her songs would be featured in season four of Insecure, or that she'd be in the studio writing songs for the likes of Kanye West, Paul McCartney, Rihanna, and Ariana Grande.
The Dockery plantation that bears her family's namesake — nestled on Sunflower River between Ruleville and Cleveland — was one of the birthplaces of blues music. Howlin' Wolf, Charlie Patton, and Pops Staples were just three of the legends that lived and worked there. As Kirby mentioned, finding out your history as a Black American is often a double-edged sword; it's important to recognize your roots, but it also serves as a constant reminder of the sordid and unjust treatment your ancestors had to bear. The past can be simultaneously affirming and disheartening.
"Visiting the Dockery plantation was really confirming, but also really sad, because you see how much talent was on that land, and people not being able to reach their full potential," Kirby says. "To see all these blues singers, and knowing where my last name came from, made me really solidified in why I sing the type of music that I sing. I knew that this isn't something that I chose. It's my blood. It's my ancestry."
After three years in L.A., Kirby had returned to Southaven to get her head on straight. Similar to so many of us who struggle during our first years of adulthood — the familiar sounds, smells, and sights of home offer a grounding reset. Southaven, in Kirby's words, is smoky, gritty, and green. Her uncle raised pigs, and Kirby grew up on a five-acre farm, surrounded by pickup trucks, tractors, and dirt roads.
"It's gritty, and it's beautiful, and it's quiet," Kirby says. "I feel safe." It was the perfect place for Kirby to find herself again. She took a simple job at Eddie's Attic.
But she knew in her heart that this wasn't the work she was meant to be doing. At one of her shifts bussing tables, Kirby had a moment of reflection. "I was like, God, what am I even doing in her life?" Kirby remembers her sessions writing songs and pitching her ideas to legends like Jennifer Lopez, Keyshia Cole, Common, and Kelly Rowland — the last of whom asked Kirby, "Why aren't you making your own music?" She didn't have an answer.
Kirby went home that night after her shift and made a simple decision: Write one song every single day. She went home, charged a Canon camera to her credit card, and started filming. It was this idea that ultimately led to her big break.
Surprisingly, even after attending Boston's Berklee College of Music, it wasn't Kirby's professors, connections, or a flashy resume that got her into recording rooms with the right people. It was her own dedication to a self-made goal she had challenged herself to: Write one song, every single day.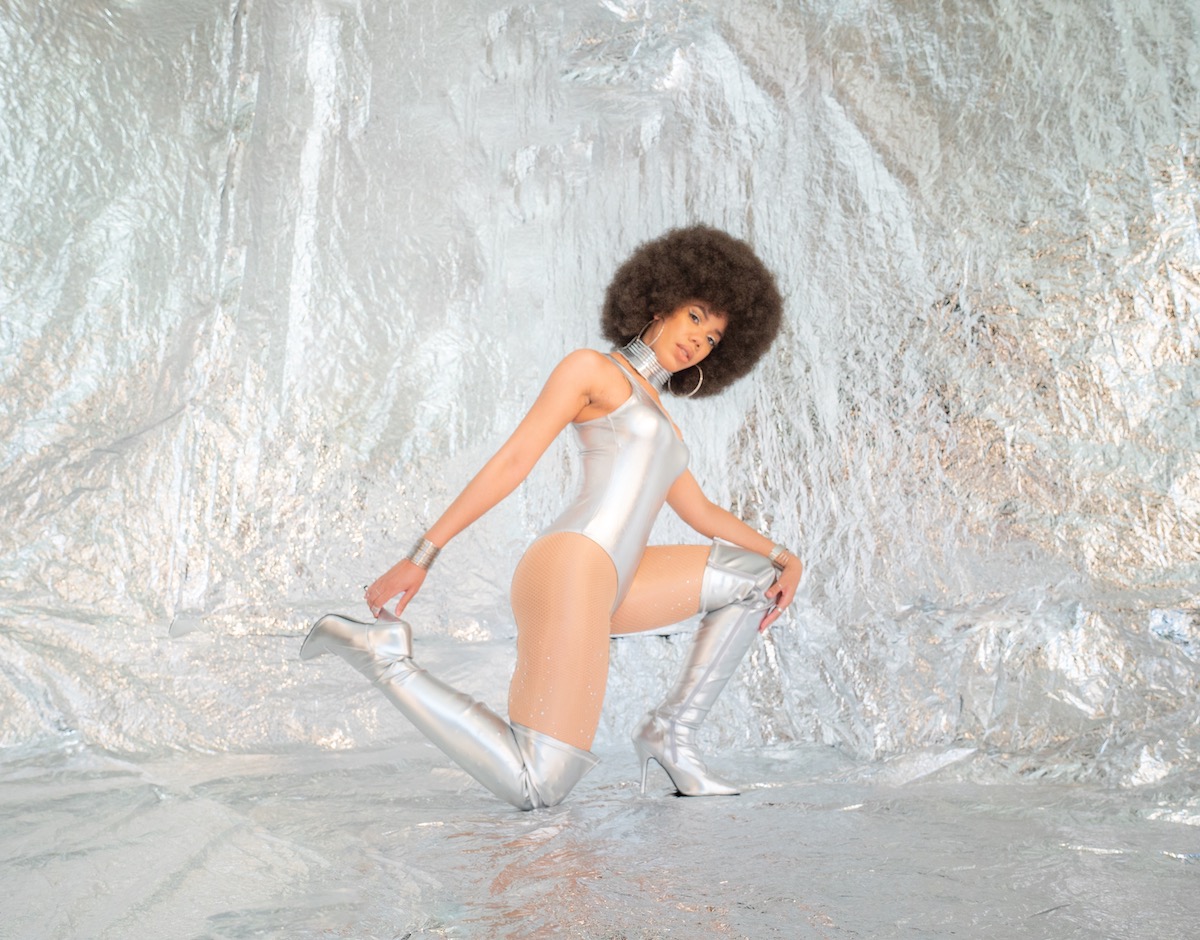 "I have to write songs so I can learn to love my Blackness," Kirby explains. "Growing up in the South, you are constantly influenced by the white gaze. I write this music to heal; to tear down those walls and relearn how I feel about myself."
The 'A Song A Day' challenge still lives online, featuring soulful ballads about lost love and heartbreak. In one song she names 'Pure,' uploaded on January 25, 2012, Kirby croons the lyrics, "I put my armor down, no need to shield or protect my heart, I give it to you. It is so heavenly." Those same sentiments appear in her debut album, Sis. released almost exactly 8 years later to date.
These early YouTube videos offer a raw glimpse into Kirby's artistry; her hair up in a bun, sitting piano side, recorded on her new camera with an early 2000s black and white filter. Despite the home production quality, it was clear to anyone watching: Kirby had something special. When an artist has raw talent like hers — from Aretha Franklin all the way to Adele — there's no need for flashy additions. Her voice is distinctive, strong, and shines through.
To her, it may have seemed like a small start — "no one was even watching those videos," she says — but it only takes one right person to discover you. On day 302 of her self-started challenge, Jay Brown from Roc Nation discovered her sound and flew her out to Los Angeles the very next day. She was signed to Roc Nation less than 12 hours after her flight had landed.
"If you can be consistent when nobody's looking, when people start to look, it really doesn't affect you as much," Kirby reflects. "If you can work for five or 10 years and never go viral, then I'm not afraid to fail, because I know I'm not afraid to fail."
---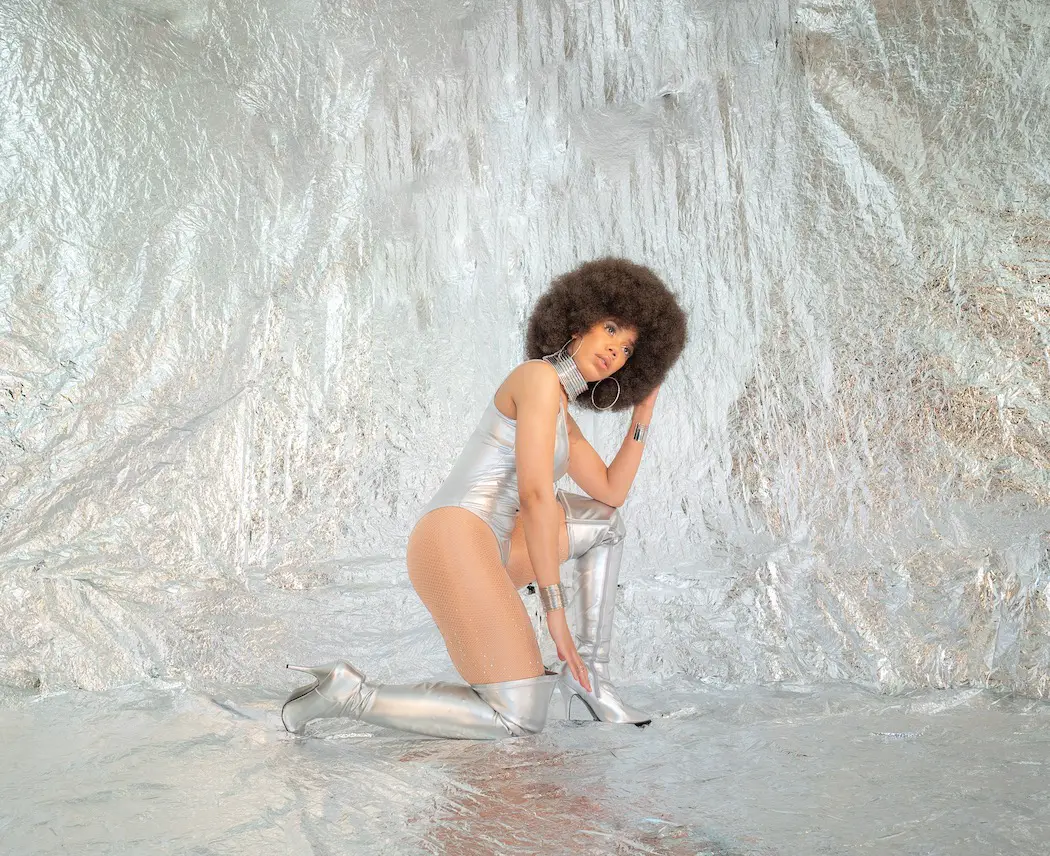 After her deal with Roc Nation, Kirby's music started getting real visibility. After releasing Sis., her songs "Kool Aid" and "Velvet" — remixed by Grammy-nominated R&B singer Lucky Daye — were discovered by Issa Rae, who decided to put them in the soundtrack for the fourth season of Insecure. She recently shot an NPR Music Tiny Desk at home, singing in a yellow jumpsuit from Amazon Prime that is as sunny as her spirit.
Kirby has another album in the works set to come out later this year, that dives deeper into her exploration of her own identity. She's focused, determined, and her vision is clear.
"The more and more I sing about loving myself as a Black woman, the more I see it becoming my truth. I'm speaking my destiny into existence. The more I celebrate Black women in my music, the more I'm celebrating myself."
— —
Ankita Bhanot is a writer and photographer based in Brooklyn, New York. She is passionate about bringing the stories of underrepresented artists to light. On any given evening, you can probably find her shooting a concert in Williamsburg or cooking for her friends. Ankita has been living in New York for half a decade and is still on the hunt for Mexican food that tops her home's in San Francisco. She is an avid runner and will defend West Coast rap's superiority until her death. You can write to her at anbhanot@gmail.com
— — — —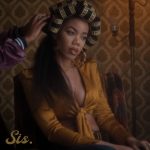 ? © Lauren Camp
:: Stream Kirby ::
---