Brittney Spencer asks us to step out of ourselves and into someone else's experience on her new EP 'Compassion'.
Stream: 'Compassion' – Brittney Spencer
---
"You never really understand a person until you consider things from his point of view. Until you climb inside of his skin and walk around in it." The now infamous line spoken by the character Atticus Finch in Harper Lee's To Kill a Mockingbird is known universally. You only have to begin reciting in its' various guises and the person next to you will finish it. We also all know what Atticus or Lee is imploring ourselves to do: Sit for a minute in the other person's experience and see the world through their eyes.
Country singer Brittney Spencer takes Atticus' call for empathy and threads it through her four-track EP Compassion. It ranges from the political to the personal and back again, all the while asking us to step out of our bubble—and into someone else's.
Born and raised in Baltimore, Spencer made the move to Nashville in 2013 to write and perform country music after being inspired by The Chicks. In an interview with Baltimore Magazine she said, "It sounded like church to me. It sounded like a quartet. But they were telling a different story." Faith and music are incredibly important to Spencer to the extent that she is a central figure in Common Hymnal, which, "involves building a virtual library to facilitate a vital and ongoing exchange of songs, stories and ideas between communities in this space." A recurring theme for Common Hymnal is Praise and Protest.
Like many other black country artists in Nashville, Spencer ran smack into the racism that permeates country music but which the overwhelmingly white country music establishment continually fails to confront and expunge. Country music is quite happy to pillage black music and black culture (see bro-country), but when it comes to elevating and working with black country artists, no thanks. Spencer isn't the only black country artist to experience this prejudice. A recent New York Times article interviewed Spencer along with Grammy Nominated Mickey Guyton, Reyna Roberts, Miko Marks and Rissi Palmer, all of whom have similar stories to tell.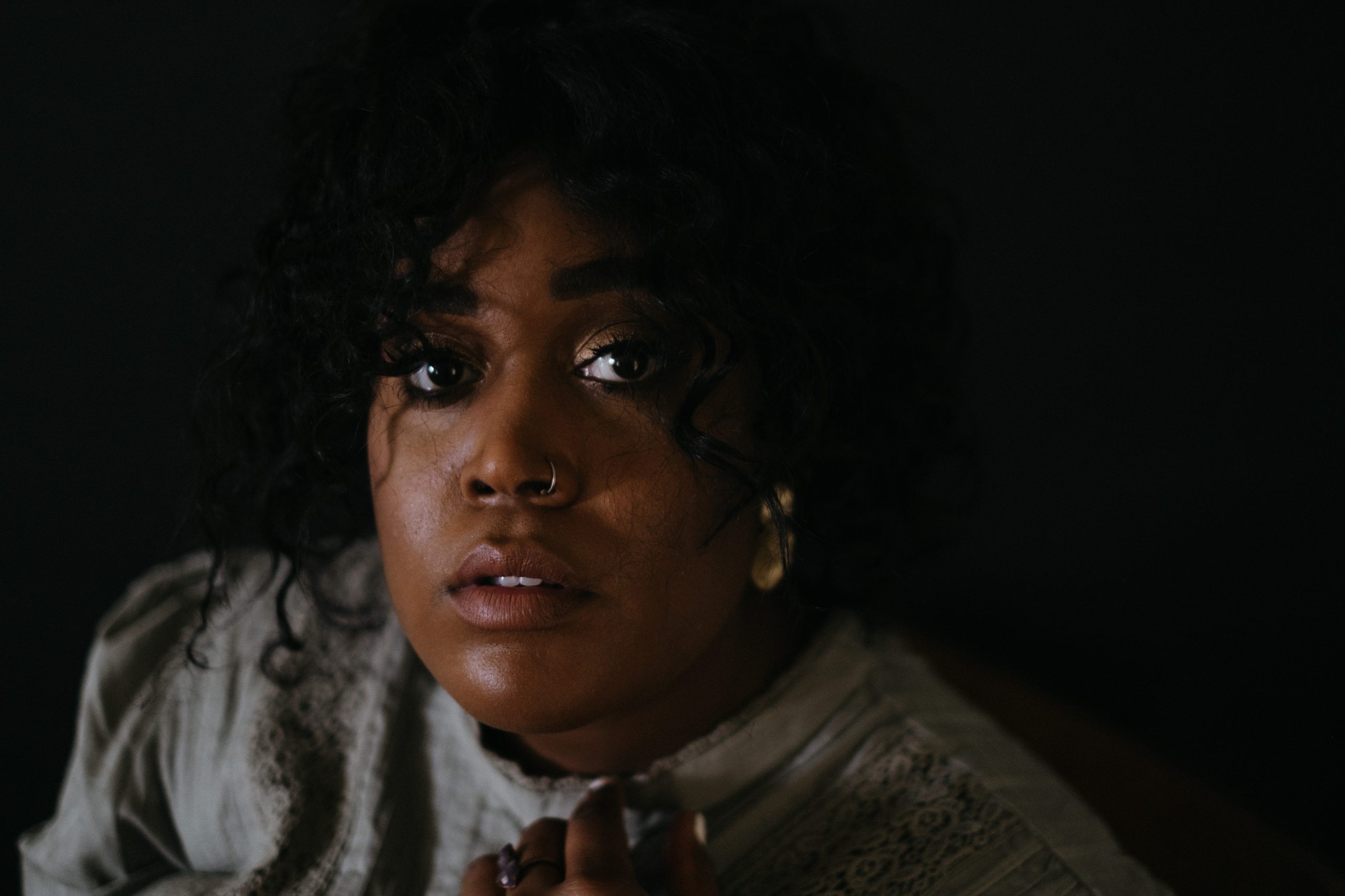 Compassion opens with the title track, a slow and heartfelt song that gently asks you to reconsider your privilege and open your mind to others' hurt and experience.
If a half empty stomach makes you hangry
Imagine life for people on the street
If a neighbours untamed yard can drive you crazy
Imagine seeing bombs break through their concrete
The song bounces along gently, with Spencer's rich and warm vocals carrying you through various scenarios. The arrangement perfectly mimics what compassion would sound like if it was put to music.
Well those bodies walking signs across the pavement
Crying out for justice to prevail
It's not another traffic inconvenience
'Damn Right, You're Wrong' is more ambiguous, but given the current climate it could very much about Spencer's experience of the country music establishment. Them telling her to be a little more this and a little less that.
Like Guyton and Roberts—who were both told, in not so many words, that they were too black for the genre and needed to be more palatable for white audiences—Spencer seems to be alluding to the same messaging. This is nothing new. In the 1960s, the acts signed to Berry Gordy's label Motown, were told to tone down their blackness to be accepted by white audiences and ergo, to break down the barriers between what was considered "race music" and pop music. In the end, Gordy broke down barriers and triumphed, but at a price.
In light of Black Lives Matter, a number of black female country artists are refusing to bend anymore. In Spencer's words, "You thought you had me figured out / Oh well, guess you were wrong/ Damn right, you're wrong". Spencer has tried appeasement and catering to ignorant values and has decided that all she can do is be herself.
I've been working real hard at people pleasing
Pageant dreams at the parlor reaching
For crowns
I don't need another sad whiskey anthem
My self esteem don't move with this crowd
'Damn Right, You're Wrong' has that heavy twang, bounce and fuck you attitude that the best country kiss-off songs have. Think the confidence and swagger of Maren Morris and the acidic wordplay of Kacey Musgraves.
It's never worth faking my song
Tryna be cool
Tryna prove I belong
That I belong
You made a box to make me feel small
I couldn't to fit in
So I guess you were wrong
Guess you were wrong
Damn right you're wrong
'Sorrys Don't Work No More' was written after Spencer found out her boyfriend had been unfaithful. She decided, like Atticus suggests, to step into her boyfriend's skin. The result is a song from the other side and Spencer saying, perhaps, all the things she wished her boyfriend had said to her.
I try, I try, I try
I try to apologize
But I can't seem to find the words
I called up you in August
Hoping I could be honest
But you never let me speak
It is hard not to hear the song as a prayer with Spencer's voice climbing the octaves like stairs leading to heaven. The song reaches its inevitable crescendo of knowing saying sorry is not going to lead to forgiveness, but you say it anyway.
I lie, I lie
I lie awake
I lie straight to your face
In hopes of sparing you the pain
My head, my heart are prisoners
Chained to all they remember
You still look at me the same
But I can't bring my guilty lips to say
'Sorrys Don't Work No More' is beautifully fragile, and the pain is palpable. With the soft piano and guitars and the chorus of voices, it takes you to an imaginary church where you can lay down all your burdens.
And it hurts me
To know you trusted me
Yeah it hurts me
I let time run out the door
Now my sorrys don't work no more
The phrase "thoughts and prayers" is as inevitable as the mass shootings that precede it. It has become a vapid but obligatory soundbite in the 24-hour news cycle from those politicians whose allegiance is not to their voters but to the gun lobby in Washington D.C.
Don't send me your thoughts and prayers
Cause they don't go anywhere
When we let the good die young
Spencer employs Christian faith singer Brock Human to duet with her on 'Thoughts and Prayers'. Their hushed vocals reverberate around the music, telling snippets of stories and pleading with those that refuse to look, to open their eyes and their hearts and look at how all those children, teenagers, country music fans, office workers, party goers, shoppers, government workers, worshippers felt in their last moments.
It's not just classrooms
It's our congregations and concert lines
Asking if you see how they feel
All those barstools
All of the children who ran to hide
Are wishing that you'd see how they feel
"I think I do have the responsibility to tell the truth, and sometimes that looks like activism", says Spencer. Compassion is the activism of Nina Simone's 'Mississippi Goddamn', Billie Holiday's 'Strange Fruit', Marvin Gaye's 'What's Going On' and Bob Dylan's 'Blowin' In The Wind'. Activism takes many forms, and in Spencer's case she swaps the placards for, as they say in Nashville, three chords and the truth.
— — — —
Connect to Brittney Spencer on
Twitter, Instagram
? © KT Sura 
:: Stream Brittney Spencer ::