A tender, soaring voice and beautifully atmospheric instrumentation go a long way for Jackson Wooten, whose debut album 'A New Child' is a gentle giant of beautiful sounds and intimate feelings.
Stream: "A New Child" – Jackson Wooten
---
There's a lot in the album about pain, existentialism, love and hope, but I'd still like to leave a lot up to interpretation. I'll try to tell my story, and maybe someone can connect it to their own and find some solace in that. 
A tender, soaring voice and beautifully atmospheric instrumentation go a long way for Jackson Wooten, whose debut album is a gentle giant of beautiful sounds and intimate feelings. A refreshing burst of intimate alternative and indie folk wonder, A New Child marks a gorgeous introduction from an exciting Nashville singer/songwriter with a bright and promising future ahead.
I swear I saw it
Like a new beginning of
A movie in America
It was something that you dreamed of
We were dancing somewhere
Under a 30 foot ceiling roof
Running off of helium
It was nothing like we came from
After all the things we're leaving behind
And the days we've grown
With our hearts of stone
I'll still believe in something we'll find
Through the cold and bones
Have a faith in home
Independently released February 26, 2021, A New Child is a visceral and deeply compelling beginning.
Full of breathtaking fragility and dramatic energy, the eight-track record showcases multiple sides of a young artistry in bloom: From heavy reckonings to sweet celebrations, Wooten packs a world of emotion and experience into a 33-minute journey that dives into the depths of our human condition.
"When preparing to write this album, I wanted to explore more deeply my emotions and push myself musically," says Wooten. "I spent the next year and a half writing and recording these songs while grappling with my depression, existentialism, and then the isolation of the pandemic. It was not an easy experience, and I struggled a lot. But time and time again, I was released from my pain by a new and enduring love. A New Child tells my story of seemingly futile pain and the love that saved me from it. I hope people are able to connect with the songs and find solace in them – whether that's relating to my lyrics or simply enjoying the melodies on a rainy morning."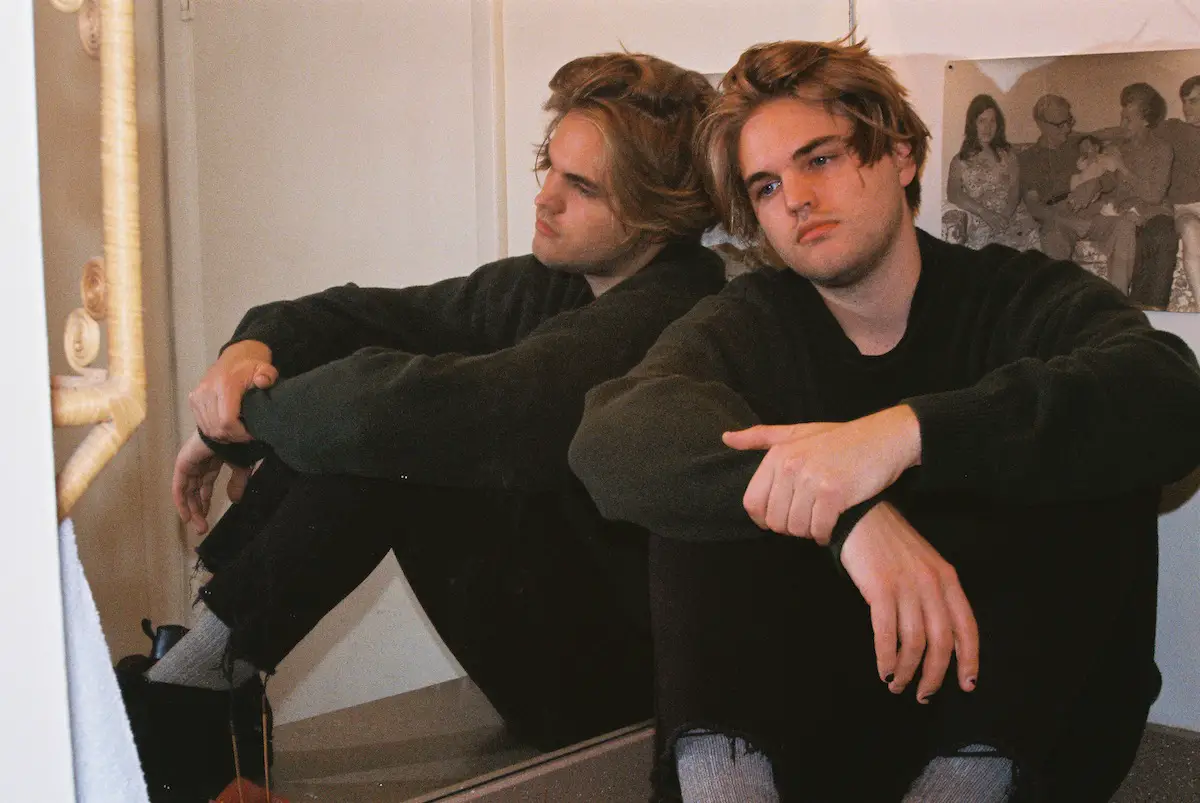 "I wanted to get it right for my first larger project," Wooten says, diving deeper into the album's story. "I wanted to make a statement with it rather than quickly push something out I wasn't proud of. I started writing the album the summer of 2019 when my producer, Jason Bennett, and I took a trip to LA. That whole summer was a really inspiring time. We set out with great aspirations to do something special. I then went to Iceland with my best friend whom I'd just fallen in love with. Through all of this I was reflecting on a lot of emotions I'd been having. I was coming out of a deep depression. I was discovering myself as an artist and songwriter. I was excited about the new love I'd found. By the end of 2019 I had most of the album written. The pre-production with Jason was extensive. We wanted everything to be intentional – sonically, lyrically, emotionally. When we started recording, we never settled, and every little detail was held to the highest degree of scrutiny. It was arduous and Jason and I had plenty of disagreements because we really believed in what we were doing. For example, I recorded the acoustic guitars on "Flower" three separate times because I kept thinking I could play it better or I came up with a better picking pattern. Or like when I decided that I wanted to change the tempo of "Don't Let me Down" after we had already recorded everything. It was a pain to do, but I think stuff like that makes the whole album feel complete. Pretty much every song went through something like that.
"Recording through COVID was definitely difficult. We weren't always able to meet in person. Remote recordings weren't always the most productive. There were countless setbacks. I hope that all of our struggle and effort shows on the record. We dug into every crevice of the album to make something special."
A New Child's soft, in-your-face textures and sounds are a product of Wooten's vision – which he had already begun to lay out ahead of the record's creation.
"I actually wrote up a mission statement for everyone (the band, engineers etc.) before we started recording. I wanted everyone to be on the same page with what I was trying to do. I wanted to explore heavy emotions. I wanted to push myself as a songwriter. I wanted to push us as musicians and creatives. I wanted to break rules sonically – do things we'd never done before. The one rule I had was if we're not having fun, we need to stop."
"We stuck with that pretty much the whole time. Even when things got difficult, we were all so invested in it. My favorite part about recording was getting to talk about the song's meaning with a musician before tracking. One time, I'd forgotten to talk about a song when we were over-dubbing violins with Sarah Remington who played on most of the album. Sarah made a point of stopping to ask what the song was about before playing. That actually meant the world to me. It was so important to me that everyone felt a part of it – musically and emotionally."
The album's title comes from a line in the opening track that goes: "I felt like a new child – not a memory to be running from." It's a special part of the record's story that, for Wooten, helps bring to life the energy and emotion he put into it.
"There's a lot of pain in these songs, and a lot of desire for something better," he says. "When I think about a child, I think of all the innocence and joy. It's like we're born into that, but then we grow up just to spend the rest of our lives trying to get back there – trying to get back to that careless joy. In a nutshell that's what the album is about. I don't really have the answer of how to get back there, but I have a lot of hope."
"While writing this album, I felt like I was really hitting my stride as a songwriter. I had become really confident in my lyrics and what I had to say. Being unafraid makes me feel like I'm presenting my true self in this album. Like here I am with my flaws and everything, but it's truly authentic."
"Sonically, the album was all over the place. I didn't want to limit myself to just one sound. I wanted a lot of variety musically and dynamically. "Landslide" is like a pop song. "The Wind and Her Song" is almost country sounding. "October Song" is indie rock. Then everything in between. Jason played a big part in pushing me to try things I wouldn't have tried before. The sounds on this album show a lot about where I can go and where I want to go as an artist."
Picking favorites out of your own songs is like choosing between children, but Wooten does have his share of highlights. "One of my favorite moments was the string arrangements for 'Forest Fire'," he recalls. "We asked a lot from our musicians, Torri Weidinger (cello) and Sarah Remington (violin), and they were all for it. They created some really special stuff on that track."
---
Lyrics are paramount for every singer/songwriter, and for Wooten some of the lines that resonate the most come out in his deepest moments of intimacy and vulnerability. "One of my favorites is the chorus of "Flower". It goes, "We'll burn those bridges now/ cuz you were a flower in the cracks." I love the imagery of that – dramatically leaving behind a messed up past in search for something beautiful. Well that's what it means to me. It's about hope for a silver lining."
You were holding your mother's heart
Still feeling a family loss
So can we just meet somewhere
And leave it all behind
We'll burn those bridges now
Cuz you were flower in the cracks
And I've never felt like that
Cuz you were flower in the cracks
And I've never felt like that
"There's also this one from 'Brown Box': "If love's an invitation for my fragile heart to break/ then that's what I want if it breaks for you/ Cuz if forty years from now, I'll be six feet underground in a brown box next to you/ That's alright/ That'd be alright with me." The whole song is really special as a love song. It shows a lot about the fear and uncertainty in love but also the beauty in it."
From the beautifully warm, hearty opening of "A New Child" to the serenity of "October Song," the raw intensity of "Flower" and "Don't Let Me Down" and beyond, A New Child is a beautiful, engaging listen.
Wooten's musical debut is an adventure into indie folk's provocative depths – a sound full of space to grow, to stop and listen, reflect, and learn. "I love the lyricism and authenticity of indie and folk," Wooten says of his own influences. "I get a lot of inspiration from bands/artists like Iron & Wine, Big Thief, Bon Iver, as well as lesser known folks like Adam Torres, Hailaker, John Vincent III. I'm also big into a lot of the local indie scene here in Nashville. Bands like Ethansroom, Allie, Nemo Bathers, Cujo Moon, Blake Ruby – for me the list goes on and on. There are so many incredible bands here that constantly inspire and push me creatively."
As for his own record, "I hope listeners connect with the songs and the message in them. There's a lot in the album about pain, existentialism, love and hope, but I'd still like to leave a lot up to interpretation. I'll try to tell my story, and maybe someone can connect it to their own and find some solace in that."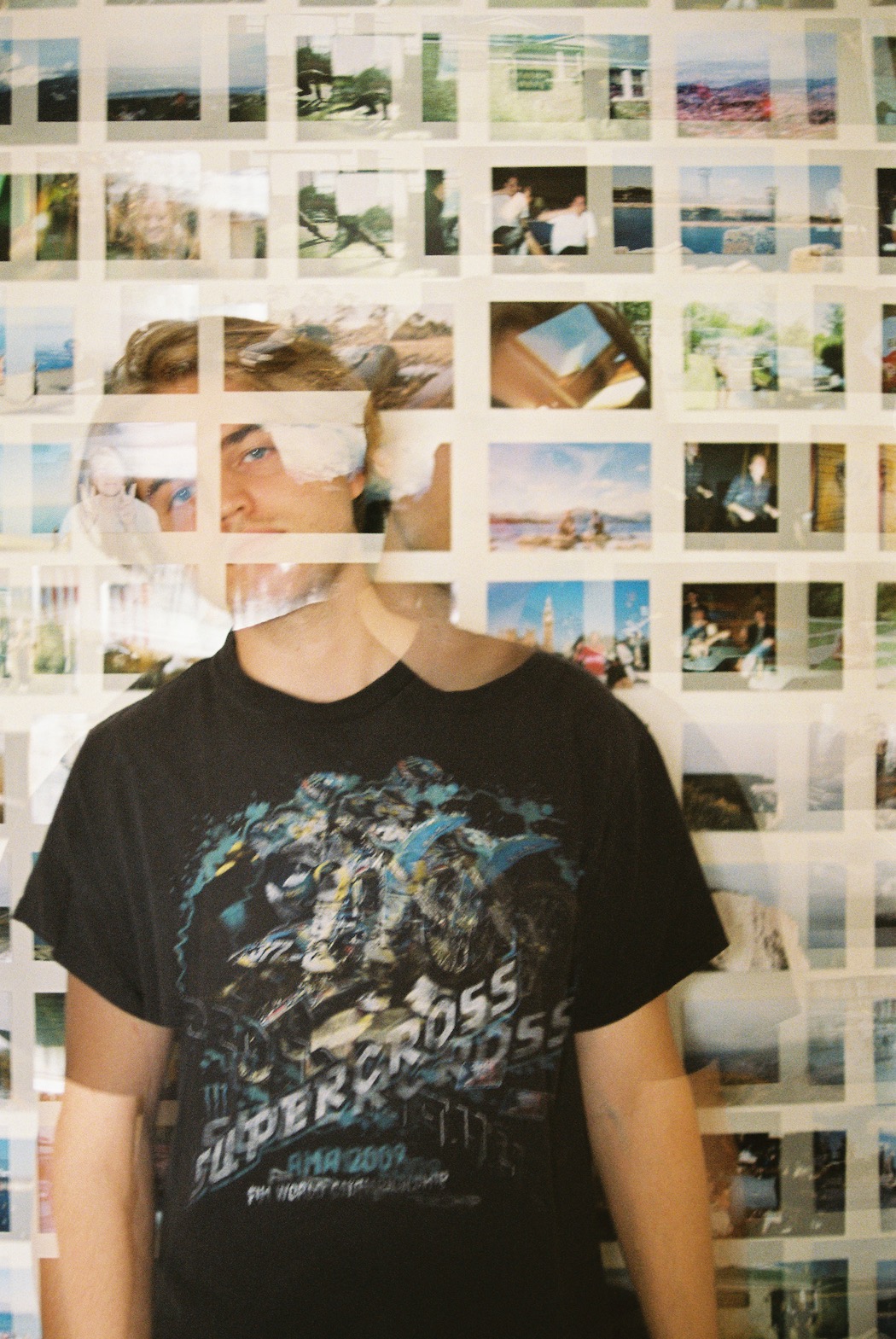 Wooten adds, "Making this record has given me a lot of purpose especially during the pandemic, Wooten reflects. "There are days where it's hard to get out of bed and do anything. I've definitely had my self doubts, but getting to create music I love with people I love gives me incredible joy. Making this record has given me a lot of confidence to keep creating with freedom. I'm already working on the next project, and I'm really excited about the possibilities and what I might write next."
Jackson Wooten has made an indelible mark on 2021 with this release of his first LP, whose beauty and light promises to help us weather the months ahead. Experience the full record via our below stream, and peek inside Jackson Wooten's A New Child with Atwood Magazine as the singer/songwriter goes track-by-track through the music and lyrics of his debut album!
— —
Stream: 'A New Child' – Jackson Wooten
:: Inside A New Child ::
— —
"A New Child"
"A New Child" is about having hope in a time full of fear and despair. I wrote the song a few months after quarantine began in the Spring of 2019 about a dream I had – I was dancing with the girl I loved inside a beautiful home, and we were overwhelmed with joy. With the weight of everything going on in our lives at the time, it gave me hope that maybe a better life was possible. Maybe through all these hardships we'd come out alright. Maybe we could make our own home.
"October Song"
I was sitting in my cold and dingy apartment when I began writing this song. God, I felt like crap. I was stuck in a fog, and I couldn't get out. "October Song" became an emotional release of everything I was feeling at the time – depression, existential anxiety, hope, self-pity, and a new found love. Letting this strange concoction of emotions exist somewhere outside of me helped me let go. It was freeing. I hope others get the same sense of freedom when listening to "October Song".
"Flower"
"Flower" started out as a love letter to someone that was going through a tough time at the same time that I was. Everything felt like it was going to shit – whether it was something in our personal lives or the next global tragedy. "Flower" is about the silver lining in it all – the love that gives me hope of finding our own golden days.
"Don't Let Me Down"
"Don't Let me Down" is a reflection on the fears and insecurities attached with a new found love. Things are constantly changing and relationships come and go. Something new, especially if it feels really good, can be scary when you know it could end at any moment. "Don't Let Me Down" is about trying to hold on to that new and good feeling.
"The Wind and Her Song"
"The Wind and Her Song" is about listening and admiring. As I began hearing this person's story, I began to see the beauty of who they were despite and because of everything.
When I was writing "The Wind and Her Song" I felt like I was sitting in a museum looking at a painting of the girl I was falling in love with. It depicts the story of someone who had gone through a lot but was blossoming into someone much bigger than her struggles, and I was struck with overwhelming admiration.
"Forest Fire"
I wasn't exactly sure what I was writing about until I had finished the verses and chorus, but when it was done I felt such a relief. I was able to release so many feelings of anxiety, depression, and existentialism. It gave me such a sense of freedom. I felt so much happier than when I had started writing it, and the outro just kind of came out when I was jamming with my co-writer Brenna Kassis. I think it's both the saddest and happiest song on the album.
"Brown Box"
This is actually the first full song I wrote for the album. It's a love song about the impermanence of life and the undying nature of love. We really wanted the recording of this song to feel raw and vulnerable, so we did a live take at Jason's home studio. The voice is not a perfect instrument even though we're so used to hearing it that way. I wanted to allow myself to make mistakes like I was recording a voice memo. I wanted it to represent real life's imperfections.
"Landslide"
I started writing this song thinking about all the shit in the world I don't like. As I'm growing up (I'm only 23) I get pretty bummed out when I look around me and think "wow is this the world I'm going to be living in?". There are a lot of things that suck about this world, and it's really easy for it to get to me. Anyway, I let this song sit for several months while I was deciding what to do with it. One day right before Jason and I were going to start recording it (and possibly with the help of a few beers) I said fuck it. I wrote a whole new verse and outro. I wanted to be the master of my own destiny in the song. Even if I'm vulnerable to being depressed and bummed out by things, I'm capable of making my own way and creating my own purpose here. I think I just need to keep moving on and growing. We wanted the production to be chaotic with drastic changes so when it arrives at the outro, it's a massive relief – hoping it would lend itself to my own personal journey.
— —
— — — —
? © courtesy of the artist
:: Stream Jackson Wooten ::
---