Sometimes it's better to lie when the truth is just too painful, as "60s Garage Soul" artist Paisley Black sings in her seductive new single, "Bet You Wish."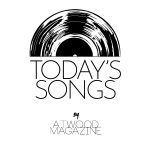 Stream: "Bet You Wish" – Paisley Black
---
Dripping in aching soul and sweet nostalgia, Paisley Black's twinkling single "Bet You Wish" sheds light on a complicated situation.
Tell your partner the ugly truth and risk breaking their heart, or lie and spare them from the suffering. It's a tough decision to make, and this infectious piece dives deep into that dilemma from the get-go: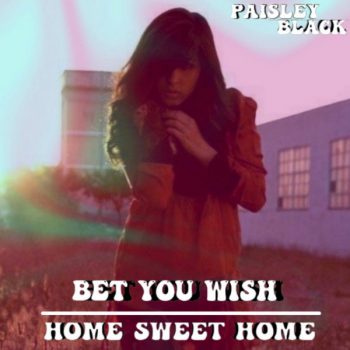 Oh, the things that you don't know
The things that you do know
the things that you wish
you hadn't asked but you did
now the questions and answers
you got what you wanted
kept inside a little black box
in my head
Released February 28, 2022 via Lemon Sun Records, "Bet You Wish" is the second single from singer/songwriter Paisley Black. Hailing from Dallas, Texas and now based in Los Angeles, Black makes what she calls "'60s garage soul" music, evoking radiant retro vibes with an effortless modern touch. Influenced by icons such as The Doors and Patsy Cline, Black has been (quite literally) singing in her garage from an early age, and now she has begun earning her own fan base thanks to her classic and captivating sound.
Heartfelt and impassioned, "Bet You Wish" showcases all that there is to love about Black's stunning vocals and familiar, yet distinctive style.
It is easy to romanticize life and love: Sometimes all you see are the pretty parts, but it is not always this glamorous thing. "Bet You Wish" sees Black unveiling all those ugly truths. The track shines with glistening guitars, colorful keys, and pounding drums. Black's velvety, passionate vocals soar over her eclectic, immersive instrumentation. Singing in the chorus about how being candid and truthful only made things worse, she questions if it was better her (ex?) lover didn't know:
I bet ya wish I had lied
You know I wish I had lied
I bet you wish I had lied
Sometimes it really might be in the best interest of the other party to not know everything. It is said that honesty is the key to every relationship, but can being too open be a partnership's downfall? There are difficult realities that are hard to face. Like the expression goes, "ignorance is bliss." Not all things need to be spoken aloud.
Now it's all in the light
I bet you wish I had lied
Just by the look in ya eyes
Some things are better left unsaid
Life is messy and does not always conclude with happy endings. In "Bet You Wish," Paisley Black sings of hurting someone she loves atop glowing arrangements. That juxtaposition makes for the ideal push-and-pull that comes alive in her music: The song ascends with joyful vibes, but the message is anything but that.
I could see why you'd have good reasons to leave
It's easy now I told ya what I did with my friend
There's no happy birthday it's the end of the party
I was hoping later we could clean up the mess
Not only is Paisley Black a great singer, but she is also an extraordinary songwriter. Her imagery within the track is detailed and descriptive; you can perfectly picture it in your mind. Describing how snowflakes fall as her tears also rain down is a stunning depiction. It is this and other illustrations throughout that allow the tune to truly come to life.
Cold, I wait at the station
Symmetrical snowflakes
Just watching them fall with the tears from my eyes
— —
Stream: "Bet You Wish" – Paisley Black
— — — —
? © 2022
:: Today's Song(s) ::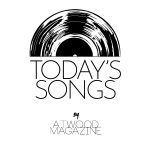 ---
:: Stream Paisley Black ::