Two Atwood Magazine writers trade ten questions about their experiences at Treefort Music Fest's decade celebration of the arts, community, and more.
by Sophie Prettyman-Beauchamp & Ben Niesen
---
This was the Treefort we had waited for. With attendance uncapped and public health mandates lifted, Boise filled with festival-goers, tourists and residents for Treefort's 10th anniversary. Held under a stunning streak of five sunny skies, Treefort rang in the perfect weather with a perfect return to form. The numbers don't lie, total participation rose from 15,000 unique attendees to 25,000, with nearly 10,000 five-day passholders. More than 500 bands and artists performed across 941 official events. Idaho's premier music and culture event continued to provide health services, administering 37 rapid tests (all negative) and 42 vaccines. But it's not just about the numbers. This was a cathartic festival, a release from two years under guidance, ordinance and precautions. "Last year was baby Treefort," said Marissa Lovell, Treefort's public relations officer, "this year is the full thing."
Ringing in this no-holds-barred celebration alongside Boise icons Built To Spill were the illustrious legacy acts such as Kim Gordon, Osees, Deerhoof, Guided By Voices and W.I.T.C.H. Moreover, with rising stars like Snail Mail, Indigo de Souza, Men I Trust, Geese and Acid Tongue, Treefort 10 pushed the envelope for exciting new encounters. Whether finding flavors of brew at Alefort, tech trends at Hackfort, or inspiring musical experiences at one of 60 venues, it was a decennial anniversary to remember. It's also the last Treefort to take place on its traditional stomping grounds between 11th and Grove Street and 13th and Main. And while Treefort's organizing team is still figuring out where the next era of Treefort will occur in downtown Boise, it will also feature its own in-house venue and the continued promise of discovery.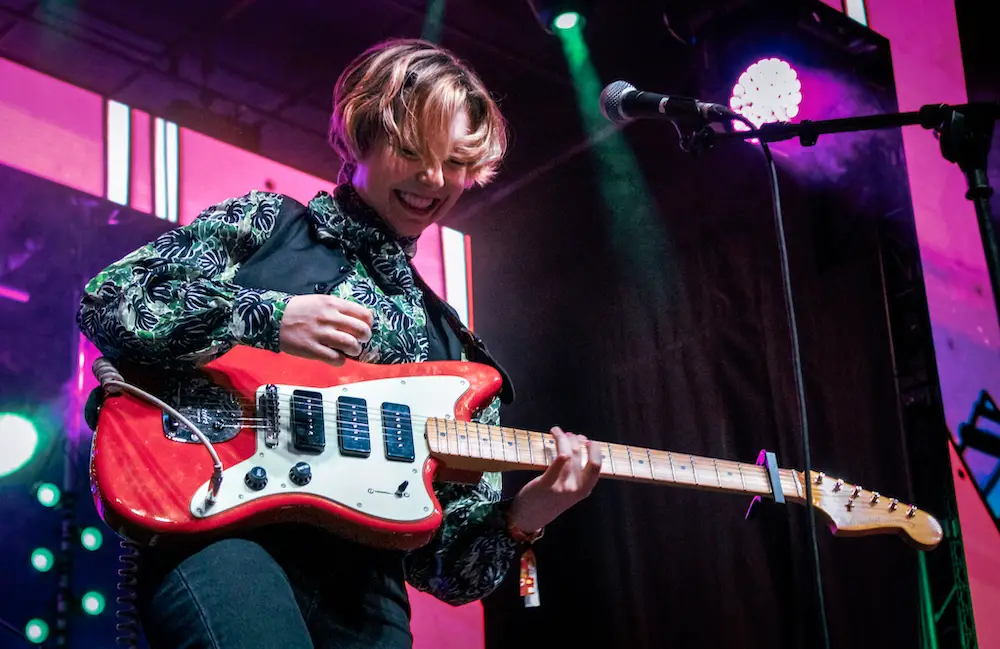 The Treefort team invited contributing writers Ben Niesen and Sophie Prettyman-Beauchamp back to Boise to see, hear and feel the difference. After recuperating from and reflecting on five days worth of experiences, here are their questions to each other about what made this 10th anniversary such a joyful return.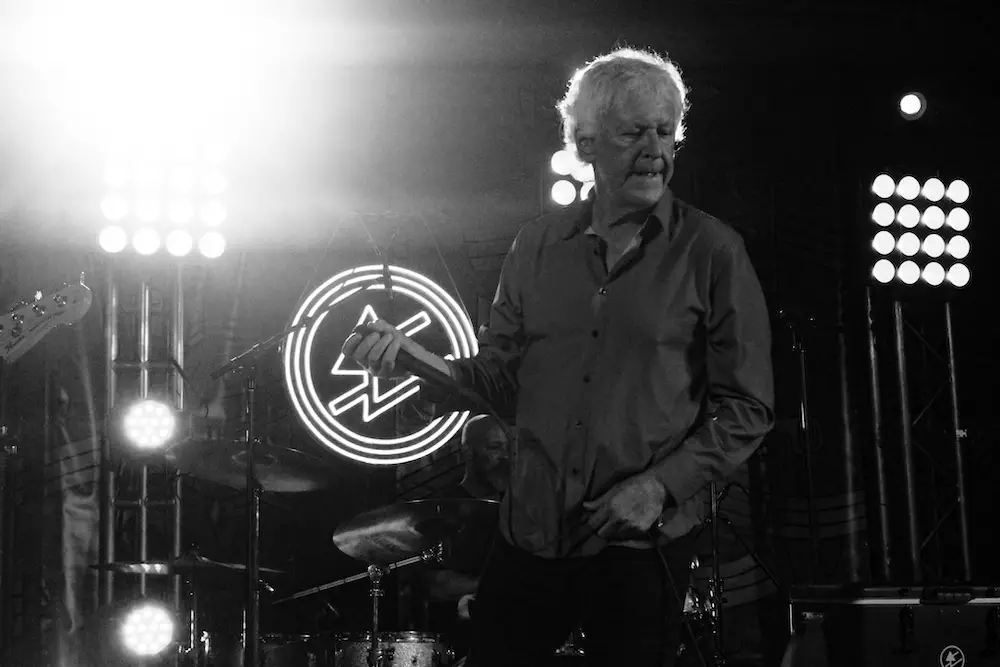 Treefort 10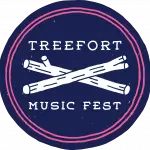 Ben: Let's get right into it, Sophie. New year, new festival; what was your favorite venue?
Sophie: I'm still quite partial to El Korah Shrine (and its outstanding women's restroom–definitely the best in the city). The Masonic Lodge hosted shows year-round once upon a time, but for the past several years the Shriners have solely opened their doors as a venue for the week of Treefort. Not only have I seen most of my favorite sets there, but the main ballroom is gorgeous and mysterious, adorned with Shriner imagery and complete with fez-wearing fraternity members slinging drink tokens. In between sets, I got my bearings at the wood-paneled basement bar and fluorescent-lit bingo hall downstairs, perusing the various Shriner artifacts and photos while enjoying a hot meal.
Sophie: Now it turns to you, Ben. How would you summarize your most recent Treefort experience in comparison to last fall's installment?
Ben: Still incomplete, but more complete than last time. I allowed myself more breaks between sets, took on fewer interviews and allowed myself more time to meet friends and make new ones. It was a more holistic approach to the festival rather than one based on targets and checklists.
Moreover, without the attendance restrictions and a longer time to plan, the 10th anniversary indeed felt larger and improved. The main stage upgraded its light show, the El Korah Shrine had much better lighting, and I swear, if Treefort does not just buy the Masonic Lodge, I might cry. That sonic temple was amazing and could fit two shows at a time, with no audio bleeding from one room to the other. It must be saved for music and nothing else.
Treefort is notorious for having everything all at once, but what's one show that you stayed the whole length for?
Sophie: Can I give you two? I'm gonna tell you about two of them. Following the release of 2021's ENTERTAINMENT, DEATH, Spirit of the Beehive was one of my most anticipated acts to see, and their set at El Korah Shrine did not disappoint. I'd last seen the Philly band in LA sometime prior to the pandemic, and they've only become more of a live force in the years since. Eerily ambient samples and Rivka Ravede's gossamer vocals drew the crowd into a mesmerizing realm, only for Zack Schwartz and company to come crashing in from the chaos dimension with pummeling guitar breaks (and the occasional screaming from Schwartz, who honed his throat-shredding back in his Glocca Morra days). Even without much hindsight, it was clear that we were all witnessing a young band on top of their game.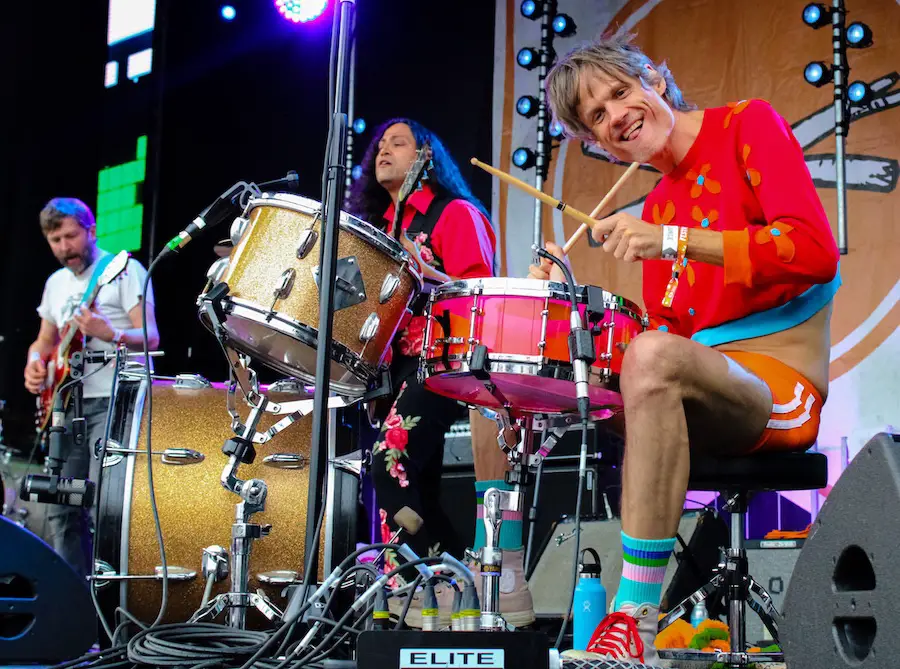 Another set I could not pull myself away from was Deerhoof's, which solidified them as one of my top favorite live bands. Each individual in the band is wildly talented and engaging, but as a unit, they are captivating on a whole other level. Their technical prowess is unparalleled, especially when they flawlessly pivot between multiple time signatures per song. With sheer joy in the foreground of their stage presence (including singer Satomi Matsuzaki's colorful choreography) and their epic moving arrangements, Deerhoof stunned the audience in a way I've seen few bands do so effectively and easily.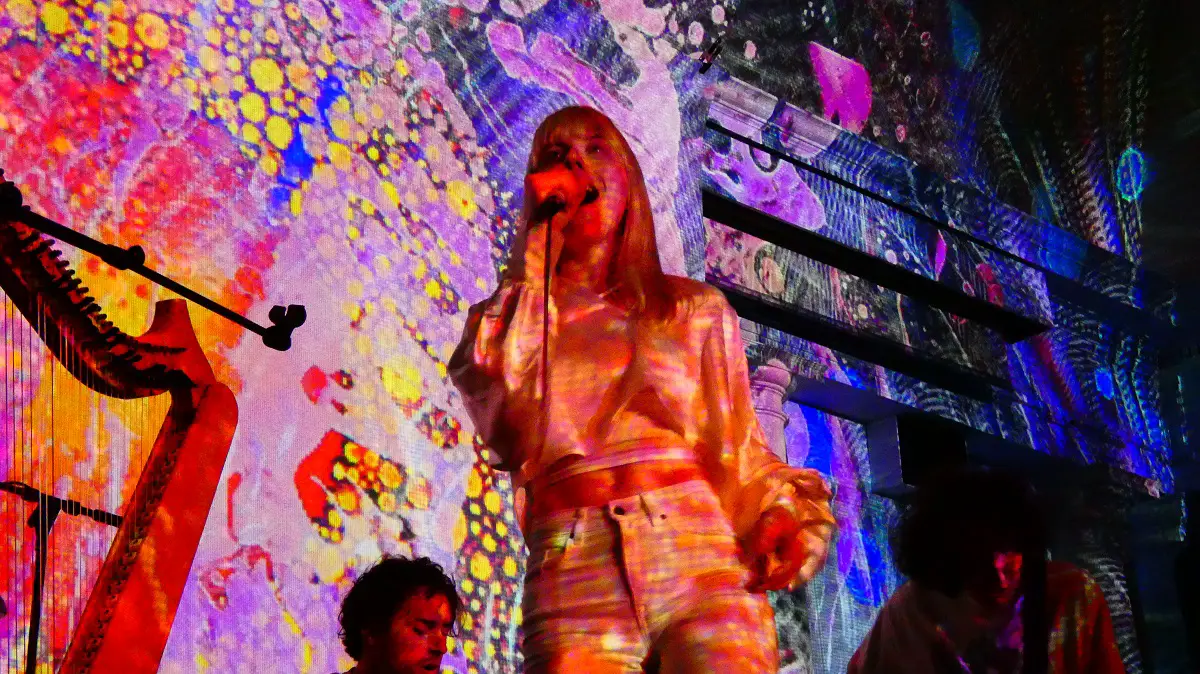 From Built To Spill to DIY bands in their early stages, Treefort's sprawling lineup always gives festival-goers a taste of the Boise music scene. Who were a few local artists you discovered this year?
Ben: Wend are the answer. I was skeptical of their music because they've only released a single thus far ("Holotrope") and I am an album-oriented listener, but seeing them rehearse and then play live was incredible. Meeting Ryley, Wade, Ross, Nick, Jessica and Emily at their practice space was not meant to result in such a long conversation about music, being kind to yourself and balancing creativity with productivity, but it did! I only wish I had recorded it. Next year, I say. They played a unique fusion of post-rock, Sun Ra jazz and sludge metal shot shivers up my spine all the while raising goosebumps upon my arms. That doesn't usually happen for me. Look out for Wend.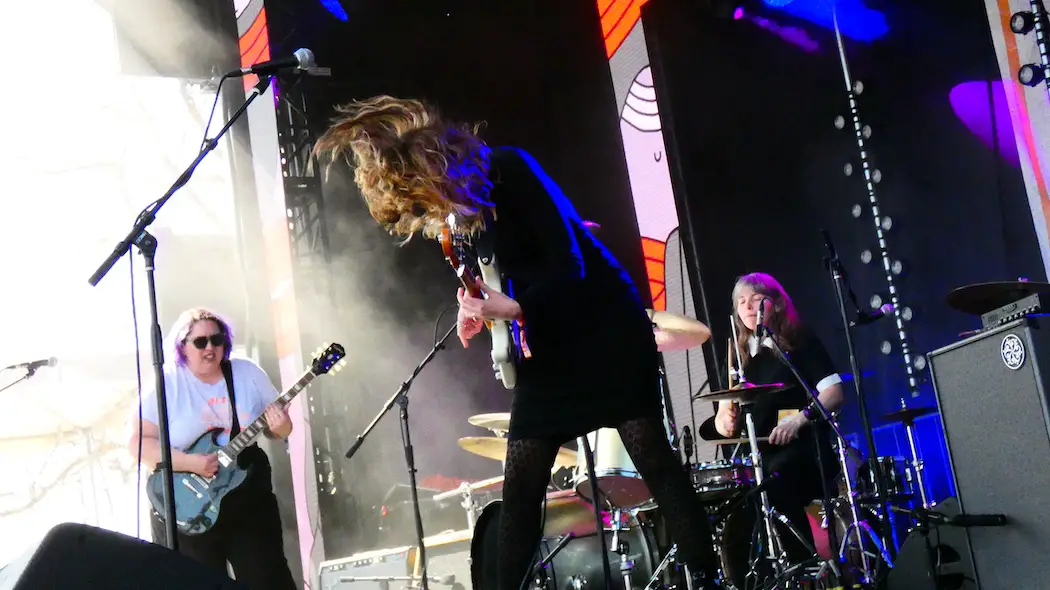 Also a shout out to Blood Lemon for rocking the main stage. I took the chance to interview lead guitarist Lisa Simpson and bassist Melanie Radford last year (and had a great time!) but didn't have a chance to see their full set at The Hideout. I did not make that mistake this year and was inspired by how they set an example. Their riot grrrl attitude grafted naturally to the retro metal sound and there were plenty of young women out in the crowd singing their hearts out, hopefully getting inspired to pick up music themselves. Personally, I could watch Radford play bass all day. Easily my favorite bassist in music right now.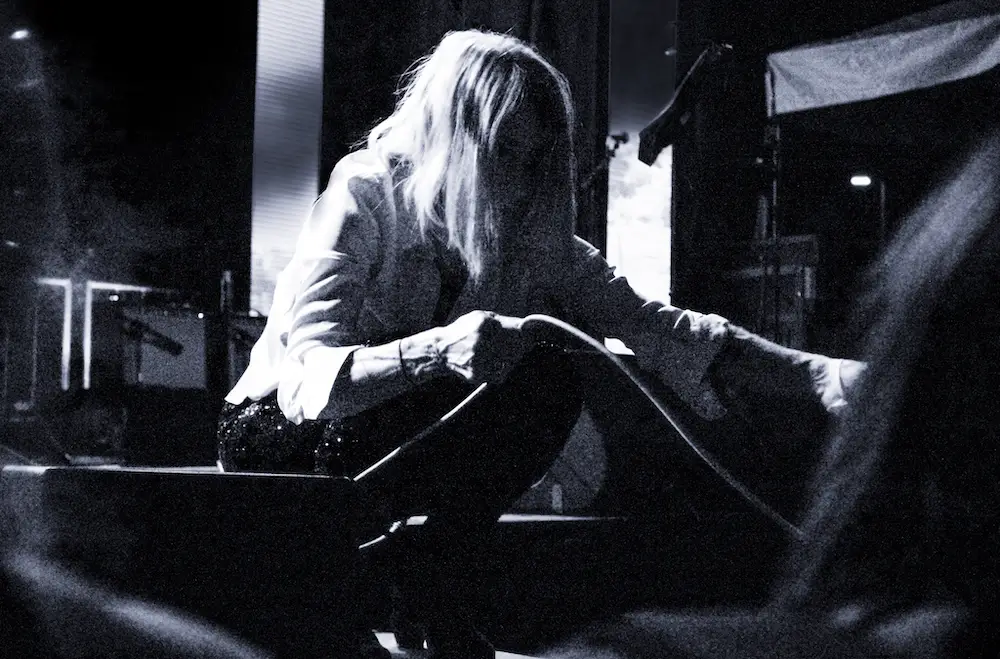 Which band were you skeptical of but left you thoroughly impressed?
Sophie: I don't know that I'd use the word "skeptical," but I definitely did not know what to expect from a live Kim Gordon set. She's been a musical hero of mine for the past decade, but I'm also somewhat terrified of her. Her and her all-femme band blew me away—not only are they an immensely talented group, but they struck a balance between coolness and ferocity that brought 90s rock rawness in full force. Gordon is one of the most commanding band leaders I've ever witnessed, and she puts on as visceral of a performance as ever—for me, seeing her live was a spiritual experience that exceeded my expectations. She is still (and always will be) It.
What's one new thing you tried during Treefort 10?
Ben: Mostly food and drink. I spent most of my meals during Treefort 9 at the Piehole on 8th Street due to time constraints. But after hearing Michelle Zauner's glowing recommendation and then striking out, I managed to fit some of KIN's succulent ramen into my diet. And gee willikers, it was incredible. The miso Rice Krispy treat is a dangerous invention and absolutely a must-have with KIN's ambrosial broth. I also took the time to fully explore Alefort's many offerings with friends and colleagues. I'm not sure if it improved my photography skills, but it definitely didn't hurt either.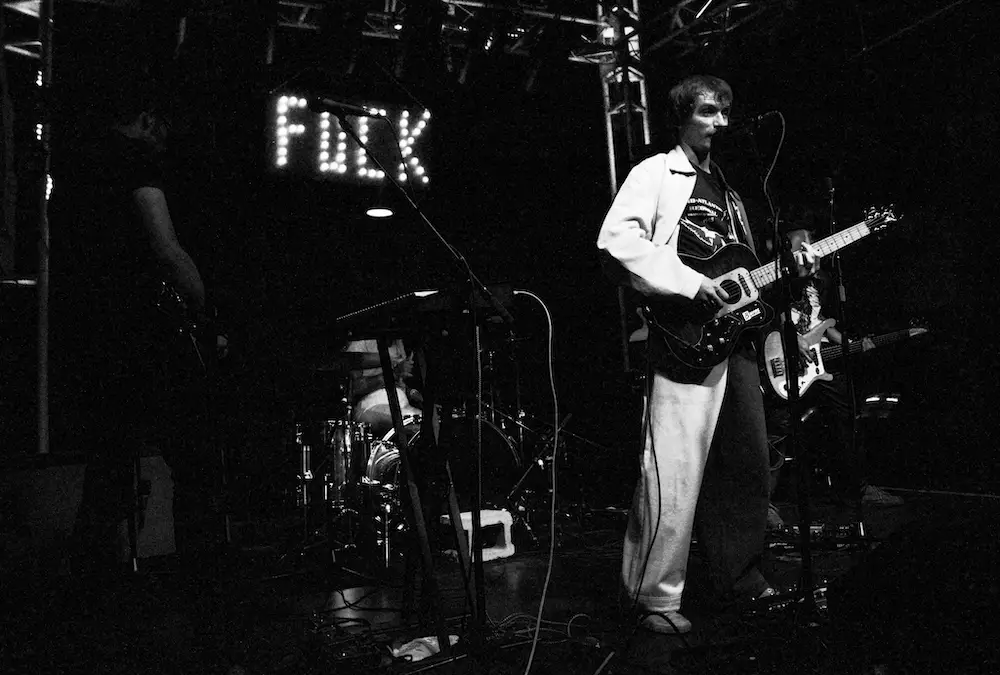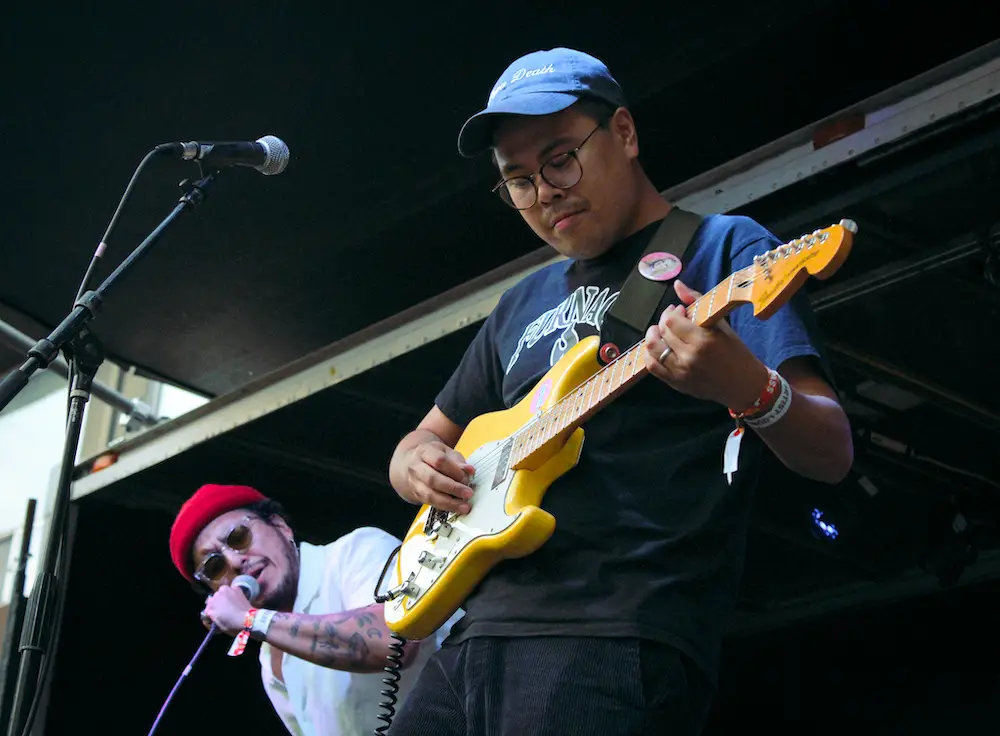 How did you expand your musical taste this year?
Sophie: One of the best parts of Treefort is how it is nearly impossible not to discover wildly unique music and artists. I originally trekked to The Shredder to catch Oakland band Shutups and LA garage rock locals Death Lens, but I got there early enough to be pleasantly surprised by Seattle three-piece Flesh Produce. Fusing experimental hardcore with MySpace-reminiscent glitch-hop, they immediately reminded me of industrial-adjacent acts like Deli Girls, Girl Pusher, and Machine Girl. The high-energy band thrashed with and among the crowd, with singer Myla Profitt jumping in the pit and climbing the rafters as the kids went wild. Flesh Produce has a uniquely modern punk spirit that is not to be ignored.
 Ben: I would also like to chime in on this question, because I took a very important step forward this year by focusing on acts based mostly in my hometown of Portland, Oregon. That means many highlights watching the aptly named yet mercurial stoner rock legends of WEEED, the sludge-groovy punk fusion of Spoon Benders and the thrashing, bashing, dysfunction of Help. Growing up on the internet meant I never really had a connection with the music of my hometown, I'm often needlessly dismissive of it in favor of music from other parts of the world. But Treefort has planted that old-school beat journalism seed and I'm very excited to watch these three bands continue to grow all the while that I look for more great local music.
Which Fort did you most enjoy or find intriguing?
Ben: I still think Skatefort's Saturday showcase is still the fort to see. It's a perfect nexus of sport and music. And I got to meet more quad-skaters as this trend continues to explode in Boise. I missed the early shows due to my commitments with Wend (no regerts!) but took time on Sunday morning to meet up with the skaters and talk with them about the resurgence of this particular hobby during and after the height of the pandemic. Definitely need to write something about that and soon.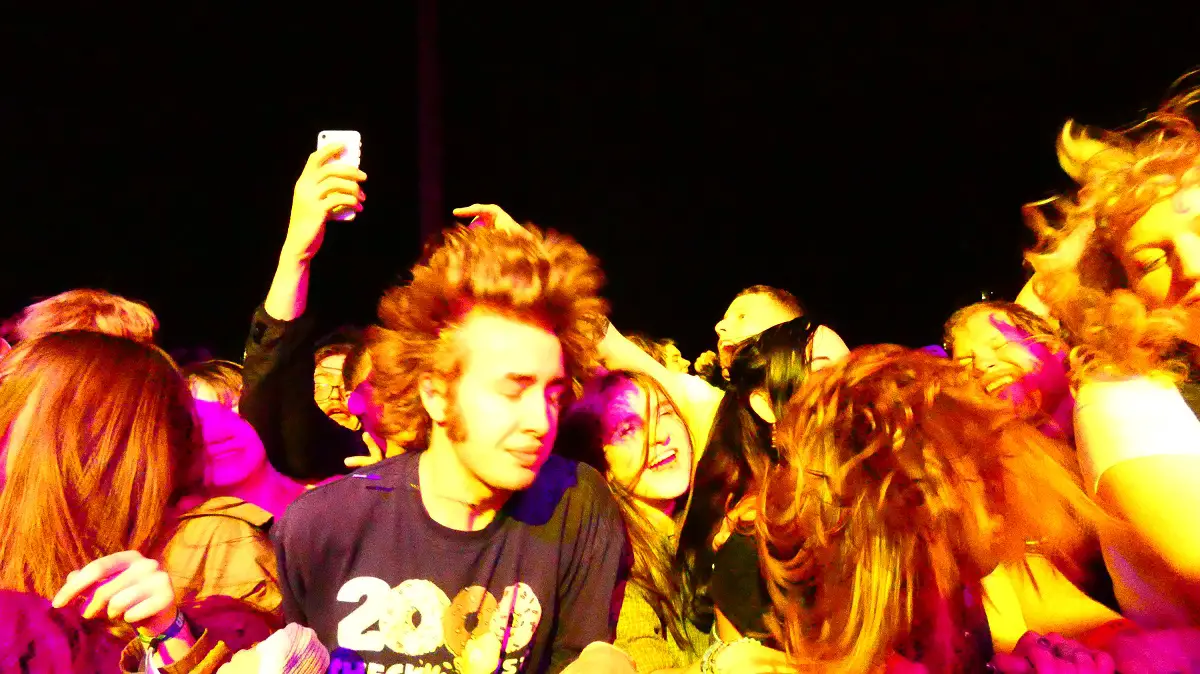 What are you most excited about regarding the future of Treefort?
Sophie: There will be a venue built specifically for Treefort that should open in 2023, so I'm very much looking forward to keeping up with that development to see what change it brings about. I'm once again impressed by how the festival ups the ante without fail, bringing in more and more high-profile indie acts, genre-defining legends, and eclectic international talents every year. The sense of community and harmony that Treefort has fostered over the past decade has only gotten stronger, reviving and enriching Boise's local music and art scene along the way.
Its reputation is growing so steadily that it is safe to say it is becoming an essential festival for all adventurous music lovers. Treefort has always made it a priority to have something for everyone, and I'm excited to see what heights the team will continue taking the experience to as they continue to figure out what that looks like as the festival continues evolving.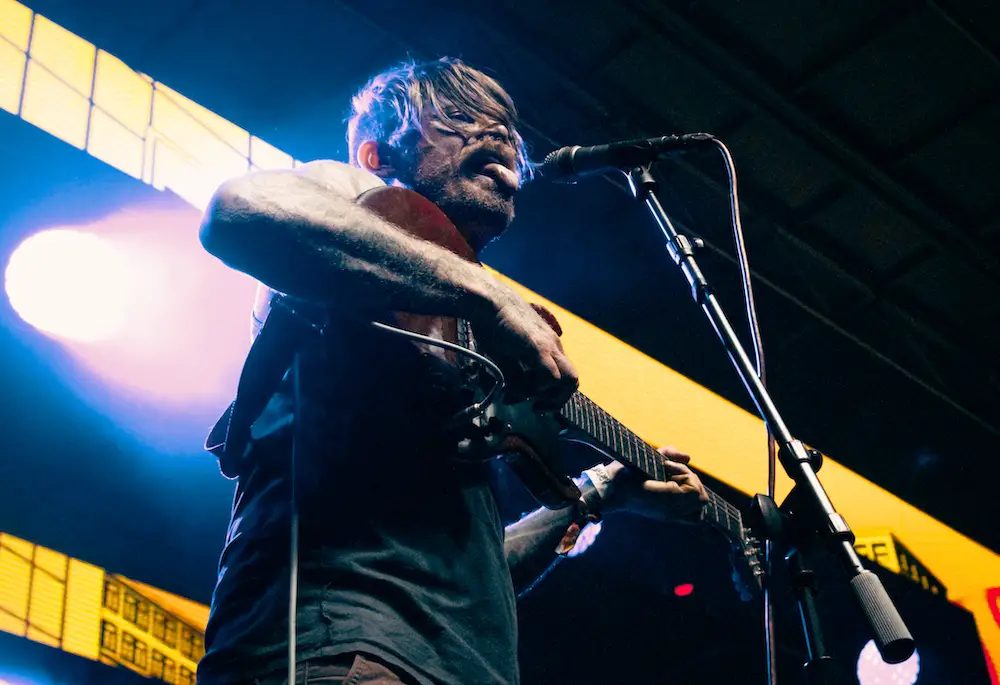 What were some high and low points of the festival for you?
Ben: The obvious high point was watching John Dwyer and Osees rip it up on the main stage and the crowd reciprocating. To be honest, they could have played a further two hours and everyone would have been completely entertained.
I should also mention dancing to Neil Frances' club set with Treefort team members with unbridled joy. I hope their videographers saved the footage of me getting funky. I don't need it, I just want to see it.
As for the low point? I missed out on the paella, again! It sold out in 30 minutes and I may or may not have given out a rebel yell in defeat. Next year, the first item on my docket will be the Basque Quarter. Until my hunger for good Basque food is sated, I will remain hungry for more Treefort.
— — — —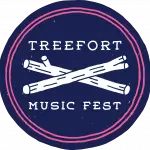 ? © Sophie Prettyman-Beauchamp and Ben Niesen
:: Stream Treefort 2022 ::
---