British singer/songwriter Maddox Jones dives into the depths of his buoyant and bold debut album 'Believe It,' an epic beacon of passion, joy, and charisma that comes to life in twelve irresistibly radiant, catchy songs.
for fans of Bastille, Coldplay, The Killers
Stream: "Ready to Be Better" – Maddox Jones
---
What if I told you your demons would someday become your friends? There's wisdom to find in the darkness, so honey no need to be scared…
Whether he's singing about monsters or magic, breaking up or new love, Maddox Jones is an undeniably bright light in the dark.
His music shines not only with heart and hope, but also with an innate, infectious optimism that seeps into every song, invigorating and inspiring us to do more than just look on the bright side of life, but to truly embrace and inhabit it – welcoming it like an old friend. Buoyant and bold, Jones' radiant Believe It is an epic beacon of passion, joy, and charisma channeled through twelve irresistible, catchy songs.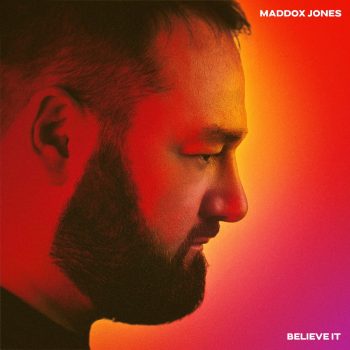 It's quarter past three on New Year's Eve
But it could be any day from the last few years
I've been skating on ice
Fighting my vices, yeah
I've been close to the edge
More times than I could forget
But today is the beginning of the end
For every time I stole your light
In amongst a drunken night
Talking about our hopes and dreams
Getting locked out without a key
I've had enough of fleeting fun
And lying about the things I've done
I'm ready to be better now, better now
I want to make it better now, better now
I'm ready to be better now, better now
I want to make it better now, better now
Atwood Magazine is proud to be premiering Maddox Jones' stunning debut album Believe It, out April 8, 2022 via Radikal Records. The former frontman of UK indie rock band The Departure and one-half of electronic pop duo Born Stranger, David Maddox-Jones' long-form solo introduction arrives on the heels of two incredibly prolific and productive decades in the music industry: The Departure earned four Top 40 hits during their tenure, playing support slots for acts such as The Killers, Duran Duran, and Placebo, as well as playing such massive UK festivals as Reading and Leeds and Glastonbury.
Maddox Jones first debuted his solo project two years ago this April, and he's kept busy ever since – releasing his debut EP Headspace in July of that year, followed by as slew of standalone solo and collaborative singles and remixes that lead right up to today's album premiere. With a cinematic, dynamic pop/rock sound reminiscent of Coldplay and Bastille and a candid, conversational lyrical style akin to Frank Turner, Jones' songs glow with as much aching vulnerability as they do palpable sonic energy.
For Jones, this is him at his most honest and his most expressive: It's the real, raw, true Maddox Jones.
"I think the oldest song on this record is about two and a half years old," Jones tells Atwood Magazine. "I've been writing pretty consistently over the past couple of years and releasing singles along the way. I didn't start the process with a concept in mind for the album, I literally write about things I'm going through or how I'm feeling, so each song is its own entity that can stand alone. As the songs kept coming it was clear that they were starting to sound like a body of work, and my vision for this body of work has been to express myself as honestly as I can."
"I was recently interviewed by someone who said that the record is kinda like blue collar soul, which I liked – I'm a very conversational writer, the record is intimate lyrically even though some of the production is very electronic and epic. I think the singer-songwriter in me comes through across this record. I would definitely say that this record was formed organically over time with ever changing ideas weaving into its fabric, making it the diverse yet cohesive record it's turned out to be."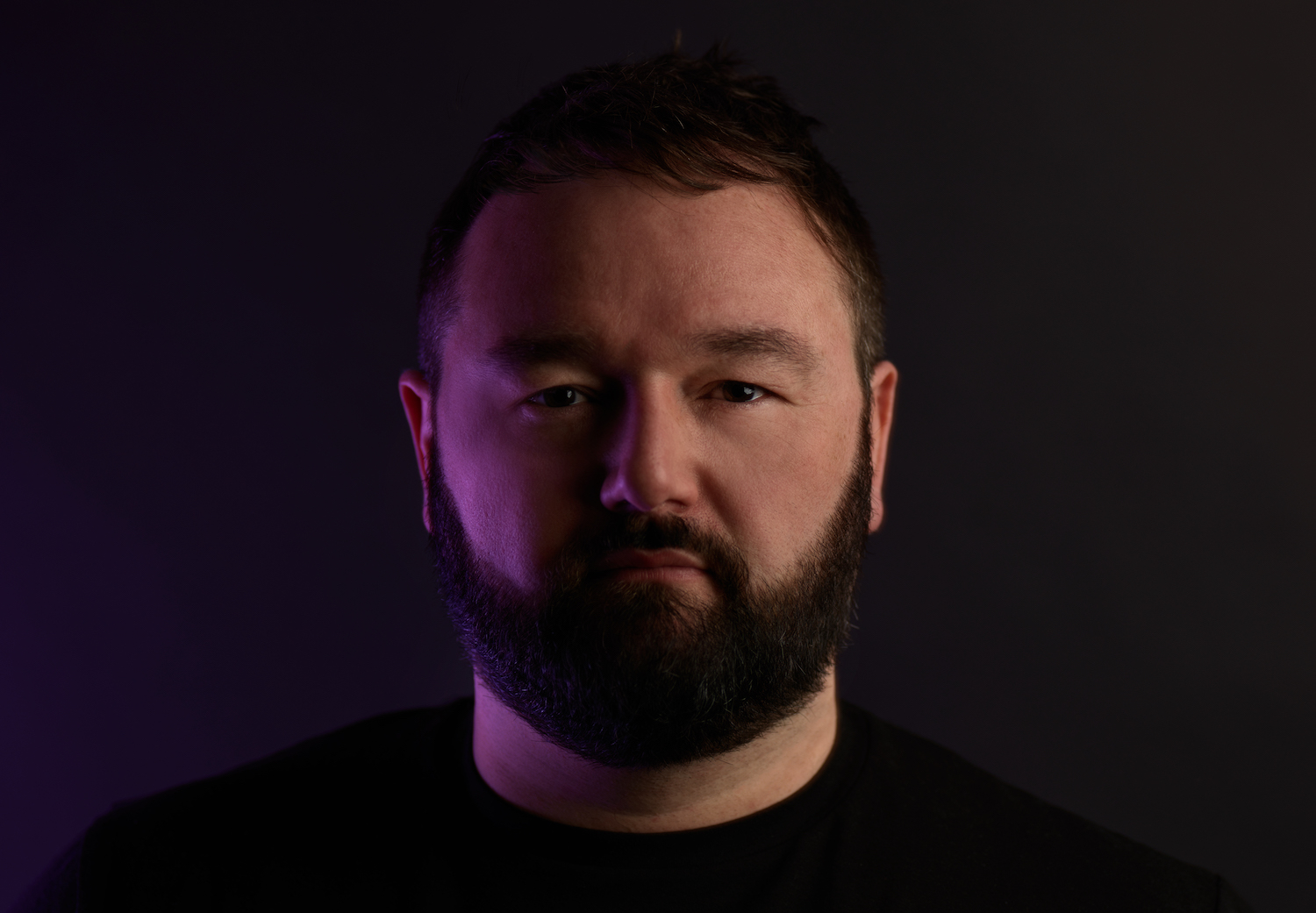 "It just feels and sounds like me," he adds. "All of the songs began their life as a little voice note idea, just me and my piano as a reaction to something that had happened to me, a big feeling I felt or a spark of inspiration from a book or a tv show I've been into. The songs are emotive and the production is pretty epic; I love the songs and everything about the record, I couldn't be happier with it."
The album's title comes from a lyric in the soulful, groovy song, "Somewhere There's a Plan (Believe It)." "In the video  – a truly epic animated short film, really worth a watch – the character awakens and breaks free from its repetitive and monotonous life, and the lyrics "believe it" are highlighted at the end," Jones says. "It took ages to decide on a title actually, but this one was so obvious when we thought of it. It's a reminder to work through all the hard, sticky, shadowy self-doubting and tiring things that come up when you're doing something big (like making an album, for example). It's a reminder to keep going: It's all coming together, even on days when you 'might not believe it.'"
When you're down and out of luck
Feeling like you've had enough
Doing all that you can
Just trying to make ends meet
Swimming through stormy seas
Sinking in the quicksand
You're working hard, to the bone, to the limit
You're living life in the passenger's seat
And I know it's hard and you might not believe it
But somewhere there's a plan for you
Just gotta let the sun shine
Gotta let it happen baby, if you let it happen
I know there'll be good times
Somewhere there's a plan for you (You might not believe it)
---
Highlights abound on this beautifully breathtaking collection of catchy, comforting, emotionally charged anthems and upheavals.
From the heartfelt, high-octane opener "Ready to Be Better" through to the stirring balladesque finale "Lost in the Moment," Believe It takes listeners on a journey that soars on high highs, dwells in our low lows, and embraces all the wonder, tension, and potential in-between. Standouts include the tender "Monsters" and the dazzling, euphoric love song "Magic." Elsewhere, Jones' expressive voice is utterly breathtaking within the feverish pulse and pull of "Make Me Yours," and one can't help but fall for the raw compassion and charm of "Beautiful Soul."
For Jones, picking favorites here is like choosing between your children. "I go through phases," he admits. "I love the song 'Power' 'cause it's a bit different for me, big rock drums and heavy guitars, a bit of a Kings of Leon vibe. Then there is 'Magic', which has a Hall and Oates vibe in the songwriting and is quite synth heavy. I also think 'Beautiful Soul' is a great song – I wrote it in my head entirely on a walk home after breaking up with my ex, it's in 3/4 time almost like a waltz."
---
Believe It is a bright and beautiful spark of substance on 2022's pop landscape.
An album built on life's little moments, Maddox Jones' debut soars and stirs. He is as captivating in those epic, expansive choruses as he is in his softest ballads and gentlest confessionals. His music is a true testament to what happens when an artist gives their full selves – mind, body, and soul – to their art.
"I hope listeners feel positive and uplifted when they listen to it and that they can relate to the lyrics," Jones shares. "It's an epic, big alt pop record. It's got it all; fun party bangers, think about life ballads; big orchestral choruses set to lyrics like, 'I don't want to grow old alone, to lose myself, does someone know, how to be happy?' It feels intimate whilst also being expansive. I want people to feel understood and positive about life when they listen to this record, there's always hope no matter what. It feels great to put it out, there's definitely something special about having a body of work under your belt, it's an achievement and I look forward to how it will be received!"
Experience the full record via our exclusive stream, and peek inside Maddox Jones' Believe It with Atwood Magazine as he goes track-by-track through the music and lyrics of his debut album!
Believe It is out everywhere April 8, 2022.
— —
Stream: 'Believe It' – Maddox Jones
:: Inside Believe It ::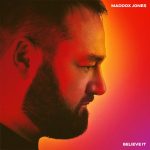 — —
Ready to Be Better
I remember picking up my guitar New Years eve 2020 and I was in a place where I was pretty much sick of my own s**t. I decided to write a song of exactly where I was at at that time. I looked at the time on my phone took a deep breath and let the words pour out of me.  "It's a quarter past 3 on New Year's Eve but it could be any day from the past few years I'm skating on ice, fighting my vices yeah." I was partying too much and felt like I'd been been pretty selfish in a lot of ways.  It's basically like an extrapolated version of waking up with a hangover saying "I'm never drinking again". I felt like I'd let people down and I wanted to say sorry. I've been sitting on this song for a minute, but 2 years deep into Covid it feels relevant in a whole new way, I think we're all ready to be better.
Monsters
This song was written late 2021 towards the end of the album writing process. I had had an energy healing session, which brought up a lot of things from my past, and I wrote monsters as a letter to my younger self.It's warm and comforting and has a bit of a lullaby feel to it.
Beautiful Soul
This is a song about my ex girlfriend. The breakup really f**king hurt to be fair. I was pretty broken at the start, however, after a few weeks had passed and I was starting to get over it, I could see more clearly that we probably weren't right together. I was walking down the street and the melody and lyrics pretty much came to me all in one go. I ran the last bit of the way home and sat down at the piano. It's in 3/4 timing which is pretty different for me, I'm usually a standard 4/4 kinda guy. The song is about coming to terms with a heartwrenching break up and sending love to the other person anyway.
Magic
This is a whimsical and epic love song about a powerful, magical girl who you can't help but be in awe of. I was influenced by the solid songwriting of hall and Oates on this one as well as the Coldplay and Weeknd records, both of which tips their hats to the 80s in production and writing style.
God Damn, I'm Happy
A sweet and lighthearted love song. This one has an '80s soul vibe to the beat. I wrote this in about 10 minutes. It's a bit tongue in cheek. The message is God Damn, is this it? Have I found the one? It's kinda about that moment when you are romanticising a new relationship, picturing shared Netflix accounts and wondering if this is it.
Somewhere There's a Plan
Written and produced alongside David Crawford, I wrote this song during full lockdown and I wanted to create a track that offered some some joy and hope in amongst the uncertainty of everything that was going on. The track itself is influenced by the 70s style uplifting funk of The Brothers Johnson mixed with with the more recent sound of Daft Punk and Caribou. The message is that no matter what you are going through just believe that 'somewhere there's a plan, believe it.' The track features some of my very good friends; Lewis Cardinal sits in on bass and guitar, whilst Christian Pinchbeck (Girlhood) on the saxophone gives the last chorus an epic lift. This song is a straight up party
Big Brown Eyes
Produced by Dave Crawford with some extra production by Louis Souyave, this one is a slow jam. This is about those times when you don't feel so connected in a relationship, and wanting to fix things. The lyric 'even if we're dancing all night long – is metaphor for arguing; it's about wanting to get to the end of the argument and be stronger.
Make Me Yours
This is an intimate one, a bit dark and sexy. It's about opening up to being vulnerable in relationships and letting someone hold you fully in those moments of surrender.
How to Be Happy
This is a dark one, there's no denying. Sometimes we humans just want to experience the full spectrum of emotions, this song is about regret, sadness, doubt and fear. The chorus pleads for help – "does someone know how to be happy?" It's thankfully not how I feel most of the time, but I think it's the job of music to explore all kinds of feelings, express them as fully as possible.
Power
This is about subconscious beliefs and shadow work, making the unconscious conscious. Some say our deepest fears might actually be getting exactly what we want, rather than not getting it. How scary it would be to believe that I might actually be powerful like the wildest animal.
Rightful Place
I wrote this at 7.30 in the morning one day early in 2021. I was doing this practice called morning pages – you wake up and write 3 pages of whatever comes to mind, it's meant to make you more creative. I was also listening to a lot of Taylor Swift's Folklore album and going on long walks around that time. This song is about being committed to your hopes and dreams, it ends on the affirmation 'I'll never stop dreaming, I'll never give in'. It's one of those songs where the lyrics just came to me and I can't really logically describe what they mean but it just works.
Lost in the Moment
This was written with my good friend Lewis Cardinal who also sings on the track. We had been doing a lot of acoustic live streams during the first lockdown to pass the time and connect with people whilst their was no opportunity to play live gigs. We wrote it over FaceTime in autumn 2020. The first describes a guy busking and how you can find beauty in th small things if you just simply look around and take it all in. This is a song about the joy of sharing these experiences with someone you love deeply, feeling present and in the moment, "lost in the moment with someone who's feeling it too".
— —
Stream: 'Believe It' – Maddox Jones
— — — —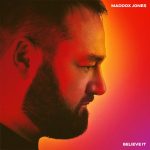 ? © 2022
:: Stream Maddox Jones ::
---