With a name like "Crowds and Loud Noises," one would expect treesreach's latest single to perhaps be, say: loud, disorganized, and raucous. In fact, the opposite is true: An intensely intimate and introspective journey through the emotions and entanglements of an ill-fated relationship, "Crowds and Loud Noises" offers sanctuary from the storm with a moment of warmth, peace, and understanding.
It's been too long –
The summer's shine is all gone.
The storm is near –
The wind is howling like a wolf.
"Crowds and Loud Noises" – treesreach
---
Atwood Magazine is proud to be premiering "Crowds and Loud Noises," off treesreach's upcoming debut album, Some Night You Will Hear Me Crowing (independently out January 12, 2018). The Cedar Rapids, Iowa trio of Dillon Rairdin, Riley Thurm, and Luke Long pride themselves on providing emotionally expressive music that defies genre: They incorporate a mixture of jazz and folk, rock and classical influences which create "a unique and refreshing contrast to today's indie music mindset," per the band's words.
With 2018 promising to be an exciting year for the still-fledgling act, "Crowds and Loud Noises" offers a perfect and timely introduction. Opening with a raw, wry electric guitar pattern, the song immediately takes listeners to a relatively dark and quiet space. That emotion is further plundered by Dillon Rairdin, who sings plaintively over the guitar – alone, and exposed. We sense, through lyrics and also music, that if this rocky relationship hasn't ended yet, it's destined to soon enough.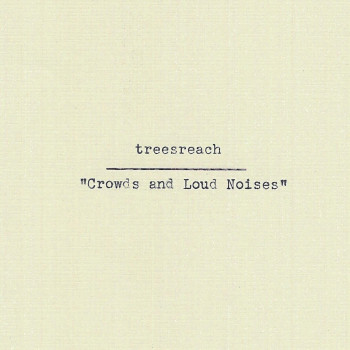 But it's not your fault –
It's not your happy ending.
Oh, the smell of rain
And vexation coursing through your veins.
Who cries you tears?
You don't believe me, do you?
Oh, it's not my fault –
It's not my happy ending.
"It's not your happy ending… It's not my happy ending," we hear in two consecutive, somber verses. Though their words evoke this deep divide between two people, treesreach's music isn't angry, or even dissonant. Rather, there's a desperation about "Crowds and Loud Noises" – a sense that this finale wasn't planned for, invited, or even something anybody ever wanted.
However, that doesn't stop it from happening.
And so it goes, as the song continues, that tension grows. An easy, freewheeling guitar solo ramps up into an explosion of energy – something one could never have anticipated from the song's introduction. In that energy, there isn't resentment: Rather, treesreach's heaviest emotions are built on the reality of what's being lost – not the forces behind that loss. Breakups are complicated because relationships are special. Love is never something taken for granted, but it's in the absence, not the presence of that magical emotion, that we most strongly feel its weight.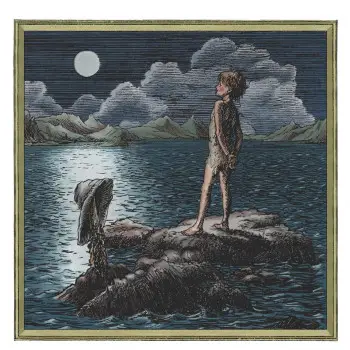 The band's finale is a melancholy goodbye, a duet sung from two perspectives:
So hear me out:
What is this peace you speak of?
Oh, the deals we make.
I hope our paths might someday cross.
I am the storm –
I am the wolf who's howling.
Oh, the deals we make.
But my fingers always will be crossed.
That fateful ending sees itself through: The once-oncoming storm arrives and tears everything apart. One has to wonder, was it worth it? Could this have been avoided? At least, that's how treesreach look back. In the thick of things – within the crowds and loud noises – we cannot stop to appreciate how good we have it. Only when are we finally alone – without – in seemingly "tranquil" silence, can we calculate and/or appreciate that which is already lost.
For treesreach, love could not be saved. The relationship had too much stress; too much negative history. "Crowds and Loud Places" seems to suggest that only in its death, could the light of that love be felt once more. For others, let this be a lesson learned in advance of demise, so that you don't wind up in the same dark place.
Stay tuned for more from treesreach in early 2018: A band this left of center deserves our attention, if not for just for the quality of their songs, then for the strength of their message.
— — — —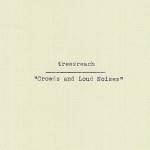 photo © treesreach
:: Listen to treesreach ::