Oddnesse's intimate post-breakup song "I Used To" is a perfect, brooding dream pop concoction that captures pain and love, heartache and hope.
— —
As long as there have been songs about love, there have been songs about breakup. The two themes come hand in hand, and while it's easy to observe how the concept of love is watered down in music, the simplification of breakups is not so apparent. If anything, the emotions surrounding the dissolution of a relationship are even more complicated than those of love, because they include love as well as other feelings – sadness, loss, nostalgia, regret, etc.
I used to think I loved you; now I'm not that worried about it
Oddnesse's breakup song "I Used To" doesn't sugarcoat anything: Mixing self-empowered independence with deeper melancholy hues, the song paints a vivid portrayal of the individual moving on and recentering herself in the wake of a relationship's end. It's as emotionally complex as it is intimately relatable, a perfect concoction that captures pain and love, heartache and hope.
I won't be waiting around for you
I've got a few other things to do
you're like a cat on a hot tin roof
it's not cute, anymore
I don't want any part of it
Listen: "I Used To" – Oddnesse
---
Released in early November, "I Used To" is the final single of 2017 for independent act Oddnesse, who emerged only a year ago with December 2016's debut "Somewhere Somehow." The project of songwriter/producers Rebeca Arango and Grey Goon (aka Doug Walters), Oddnesse's musical offerings have ranged from experimental pop endeavors ("Incoming Call"), to heavier acoustic explorations ("Scream"), and dark alternative rock songs ("Are You Down"). The blatant expression of limitless artistic potential is laudible, but it's also meant Oddnesse have been hard to pin down stylistically. Maybe they'll settle on something in 2017; with "I Used To," Oddnesse offer a blend of shoegaze-y dreampop that is easily their most powerful, intense release yet.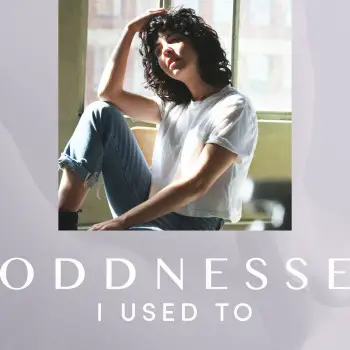 Per the band, "the Oddnesse directive is to construct heavy, harmonious dreamscapes of soaring melodies and simple grooves, pulled freely from a wide range of nostalgic sounds." Both Arango and Walters are proud studio nerds, and their diverse output speaks for itself in terms of their own abilities. Their prowess is particularly prominent in "I Used To," where intimate, tightly-held emotions come to life through enveloping synth soundscapes full of bittersweet reverb – not to mention Arango's touching lyrics.
I could get lost in the afternoon
I've got no one to answer to
here I go again on my own
white snake on the radio
nothing but desert behind me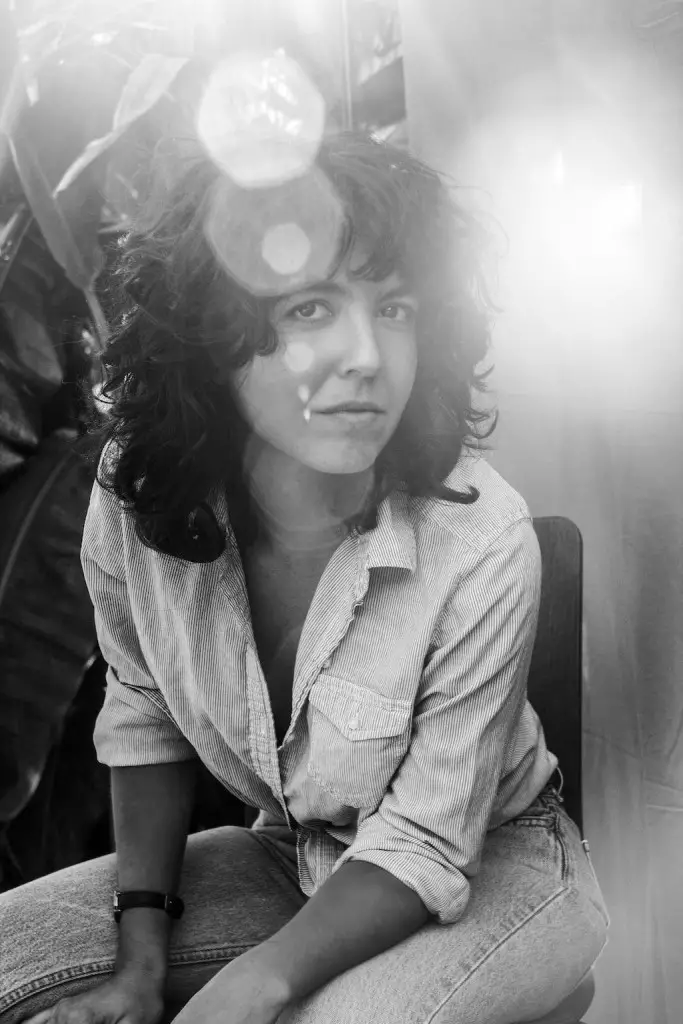 "I had driven alone from LA to Utah and back twice," Arango shared about the new song. "I absolutely loved it, in the way I've always loved the independence of no one needing me, no one expecting me, no one to confer with about where I might stop, when I might leave, if I might come back. I was grateful on those trips (as one usually is) for the dissolution of a relationship I had been overly attached to. I was grateful that my mind was clear and that I had the experience to myself. I was happy. I didn't need to know what was next."
But though its lyrics alone can be interpreted as joyfully solo, "I Used To" does not at all evoke sunshine and rainbows. Its music is mellow and brooding, slow to rise and waiting to fall. According to Arango, the song "started with the keyboard part. Doug played it in the studio one day: I found it very peaceful and aligned with a kind of freedom I had been enjoying lately." Perhaps freedom doesn't have to be synonymous with bliss. Perhaps there's still a darkness, of a different nature than we're typically used to, that can embed itself in even the "happiest" moments.
I used to live in a fantasy
with expectations of tragedy
there's no such lover
who doesn't betray you someday
like it or not, that's ok with me
While "I Used To" may not be a shout-out-loud anthem, it's full of cathartic self-awareness, a seismic internal release radiating with warmth. "I used to think I loved you; now i'm not that worried about it," Arango sings over and over again, engraining it in our memories. Sometimes these words feel mournful; sometimes they bear regret. Mostly, however, they really do feel good: It's not a cheery, dramatically exuberant happiness, but it is happiness nonetheless.
And happiness, in all forms, is irresistible.
Heavy, dark and poignant; moving, vibrant and dreamy. Oddnesse's "I Used To" hits all the right notes on both sides of the aisle, evoking a tidal wave of emotion within us all. Don't miss this memorable musical moment, and stay tuned for more from this 2018 Artist to Watch!
— —
— — — —
photo © Stephen Archer
:: Stream Oddnesse ::