Atwood Magazine is excited to share our Editor's Picks column, written and curated by Editor-in-Chief Mitch Mosk. Every week, Mitch will share a collection of songs, albums, and artists who have caught his ears, eyes, and heart. There is so much incredible music out there just waiting to be heard, and all it takes from us is an open mind and a willingness to listen. Through our Editor's Picks, we hope to shine a light on our own music discoveries and showcase a diverse array of new and recent releases.
This week's Editor's Picks features Ric Wilson, Loviet, Zaia, Aquilo, Erez Zobary, & theMIND!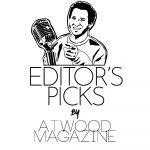 — —
"Fight Like Ida B & Marsha P"
Ric Wilson
Chicago's Ric Wilson is a lover and a fighter, and a leader in the making. "I ain't come here to play woke musician," he sings feverishly in "Fight Like Ida B and Marsha P." It's a rare thing to hear a musician be this real and raw, yet  the Chicago MC is nothing if not direct in this emphatic protest song: Named after civil rights leader Ida B. Wells and LGBTQ+ activist Marsha P. Johnson, "Fight Like Ida B and Marsha P." wastes no time in getting down to business with a hot, heavy beat and hot-on-the-mic, in-our-face vocals.
It's empowering, inspiring, and invigorating music like this that reminds us to always believe and never give up the fight. A "certified bop" (if ever there was one) blazing with passion and conviction, this song is straight fire from start to finish: In three tight minutes, Wilson spells out his case for black womxn and trans womxn's rights. It's an easy message to get behind, and one made all the more exciting by Wilson's spellbinding presence and dynamic flow. He brings it all home in an anthemic refrain that's as catchy as it is meaningful; "Politicians just shrug, ain't no help from above, they don't want to see us up, up, up, up, up up… everybody, fist up, up, up, up…. Everybody go up, up, up, up, up…" It's an evocative message – one made even more powerful by the freedom fighters Wilson names atop his own chants, as well as the tasteful, finessed production (which includes the haunting sounds of a police radio going off, amongst other compelling sonic nuances).
Eventually, Ric Wilson calls on all of us to do our part: "Everybody rise up, up, up," he declares in a half-invite, half-demand. If you're not yet on your feet, you will be now.
And while this could be the party song of the year, no one is in the mood to party right now; aside from the global pandemic, we're much too concerned with seeing through some real systemic overhauls and societal changes. Black Lives Matter. Black Trans Lives Matter. If you need one, let "Fight Like Ida B and Marsha P" be the soundtrack to your protest: Ric Wilson's journey to learn from history's freedom fighters will inspire you to rise up higher than you ever believed possible.
Harriet Tubman was a freedom fighter:
She taught us how to fight
Ida B. Wells was a freedom fighter:
She taught us how to fight…
It's a song of courage and a song of might. It really is that good.
Everyone Knows the Thrill When It's Over
Loviet
Last month, I had the humble pleasure of premiering Loviet's debut EP Everyone Knows the Thrill When It's Over after stumbling across a stray email in my inbox, and flat-out begging to hear more. I haven't heard a voice this fresh and a refreshing pop sound this organic and freeing in quite some time; it reminds me of the depths of Carly Rae Jepsen's EMOTION and thrills of Taylor Swift's 1989, yet it's as indie as they come, and I will happily contend that Loviet's record is one of the best things to happen to pop (or "indie pop") music this year.
Deeply rooted in buoyant '80s beats and slick, supersized melodies, Everyone Knows the Thrill When It's Over is pretty simple and unassuming; it introduces the Toronto indie pop artist with an effervescent ten-minute indulgence radiating sweet, uninhibited expression.
When you look in his eyes
And feel him looking back
You could just die from catching one quick glance
Everyone knows he's a killer
I'm never falling for a heartbreaker
– "Everyone Knows," Loviet
My personal favorite track is "Everyone Knows," an over-the-top earworm that opens the EP with absolute fervor: A breathtaking anthem, it sets the bar at an all-time high with pristine belts full of passion and intent. Loviet's charm is intoxicating, and I can't wait to hear more from her.
This song is a bold and unapologetic embrace of the self, and I love everything it stands for. I recently gave Atlanta-based Zaia's VERY ALONE EP a 10/10 review, and I stand by that judgment: Atlanta's Zaia has been pouring himself unapologetically into his music for quite a while now, and his latest release is a truly remarkable work of expressive art. Nowhere is the 22-year-old's vision clearer or stronger than in his EP's stunning two-minute title track "VERY ALONE," a pulsing, genre-blending outpouring of intimacy and introspection.
Had a plan, be the man, wanted friends, wanted in
Even then I could never get through
When I made some, back of the pack in school
I'd pack my bags, I'd move
And again and again 'til it seemed endless
And it seemed there was nothing I'd do
I'm just tryna be cool
Cool thing to be is you
A breathtaking experience that sounds as if it was ripped straight from our soul to his (and vice versa), "VERY ALONE" is a heavy, aching immersion into the artist's inner sanctum that may very well be one of the finest songs released in all of 2020. Zaia dwells in his darkest depths as he reckons with the experience of being an outsider: "Had a plan, be the man, wanted friends, wanted in," he sings in the verse, followed later by the realization: "I'm just tryna be cool / cool thing to be is you." In addition to a pounding bass line full of power and density, interspersed throughout the track is the gut-wrenching whisper, "Don't let nobody / get to you." It's a mantra and a chorus all in one – and the result is nothing short of stunning.
Aquilo's stunner off their recently-released Sober EP comes at its tail end with "Moving On," a standout upbeat track that is, unequivocally, the British duo's most unique release to date. Light, upbeat, groovy, and full of space to breathe, this is the song you'll be blasting all summer long.
Intoxicating beats and thumping bass set a feverish tone as rich vocal harmonies resonate on high; before you know it, Aquilo are spitting some of their catchiest lyrics alongside dazzlingly simple, sweetly seductive melodies. It's the ideal singalong for sunny days and hazy ones alike – and while "Moving On" may not be "happy" in the sense that its lyricism is dark and as brooding as ever, it is without a doubt the band's perkiest, boldest song in six years, and an outstanding achievement well outside their comfort zone.
It was clever when you told me
that you only ever see me on the roadside
'Cause like I'm only really gonna
take a minute to be something
that you don't like, you don't like
'Cause you could get all excited for nothing
And you could have the world in writing,
but that would mean nothing
You get so precious like you're someone famous
I don't even care, am I supposed to?
I know it's only just beginning
It's the feeling that you're winning, now I hate you
I hate you
It's fresh, it's bright, it's sunny and soulful – and it makes me smile every time I hear it, without exception. Aquilo have long been one of my favorite bands, and songs like this, I think, are proof of the group's potential, promise, and exceptional talent.
"Blue (For Now)"
Erez Zobary
I have been waiting for the chance to feature Toronto-based R&B/pop artist Erez Zobary for quite some time: Her gilded vocals arrested me with 2019's July Clouds EP, and recent tracks like "Flowers" and "Me" kept my attention spellbound. Her third single, "Blue (For Now)," is the trigger to my coverage: Breathtakingly bittersweet yet exhilarating all the same, this song radiates with warmth despite the coldness and detachment of breakup. "Can you see? Me, gone with the wind; you were here…" Zobary sings as she crests the chorus: "I know I should be vulnerable, I try to give to you, I found myself getting miserable – I was turning blue." Lush piano and keyboard make for an enticing springboard off of which the artist's soulful singing shines with tremendous strength.
"Originally 'Blue (For Now)' was arranged as a soft piano breakup song," Zobary recently shared with me. "Shortly after it was written I realized that although it was a hard decision, it was the right one for both of us and made us happier in retrospect. It helps me to think of situational sadness being a temporary feeling. 'Blue' reminds me that the self-reflection and growth I experience during difficult moments makes me stronger. With the state of the world right now I keep reminding myself that when I am feeling blue, it's (mostly) just for now."
Essentially, "Blue (For Now)" is a sort of reclamation of these events – a recognition that it was for the best, no matter how difficult it felt in the moment. Blasting trumpets and soothing vocal croons give the song that extra lift, making it a feel-good bop I can come back to whenever I find myself slipping.
"A Spike Lee Jawn"
theMIND ft. Krystal Metcalfe
This is just a funky, soulful, pure R&B/hip-hop indulgence from start to finish. I fell head-over-heals for theMIND's "A Spike Lee Jawn" the moment I heard it, and not to be that guy, but you will too. The song, which actually dates back to well before 2020, is a nuanced immersion into the artist's own Black identity, relationships with the police, and more – all set to a bouncy, incredibly catchy backdrop.
my skin's the color of cocoa
ain't nothin' sweet about what unfolds
in the heat of the night
either we run or we fight
Cadillac with tinted eyes
see my 45 keeps me alive
shoot back or we fall flat
(somebody call 911)
maybe we should just call back
I just want my 40 acres
FUCK THE MULE
Pay me all my fucking wages
cause we need justice too.
I think I hear some change coming
hold on bro, my train's coming
I just want my 40 acres
FUCK THE MULE
Cooking cold bacon baby
Cause we need justice too
I think I hear some change coming
hold on bro my train's coming
The moniker for Chicago-based, Philadelphia-bred Zarif Wilder, theMIND has been actively releasing content for about five years' time; his 2016 debut album Summer Camp still rings with fresh vibes, but it's really a mixture of the timeliness and unapologetic embrace of "A Spike Lee Jawn," released on Juneteenth, that makes it resonate full of strength, wonder, and spirit. While I find myself eagerly anticipating theMIND's next work, for now I'm just as content to keep playing "A Spike Lee Jawn" on repeat – to my ears, it really is that good.
— — — —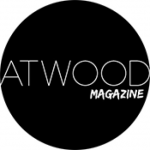 :: Editor's Picks ::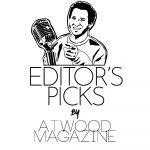 ---