Sister duo KTJ & CARLY are done with tirelessly trying to win over toxic people, and they express that beautifully in their lush new offering, "Shitty People."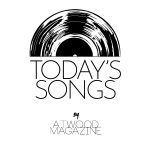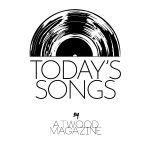 Stream: "Shitty People" – KTJ & CARLY
---
An accessory with the words plastered on the bag "stop stressing over shitty people" could not be more relatable. If you live in a city like Los Angeles that is known for their vast entertainment scene this is especially true. When working in that field you can find yourself constantly trying to impress others. Some people are kind but there are also many who possess big egos and bratty attitudes. That statement purse was the inspiration for the spirited duo KTJ & CARLY's dazzling new single, "Shitty People."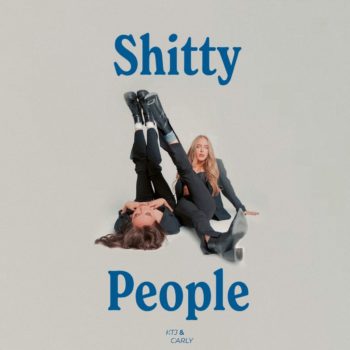 Released March 16th, 2023, "Shitty People" is the bold new song from twins Katie and Carly Haynes, known to the world as KTJ & CARLY since 2020. The Texas natives moved to Los Angeles years ago to pursue their lifelong dream of music, and ever since they've constructed charismatic pop pieces that soar with seductive harmonies.
Following 2020's acclaimed debut EP Identity, the duo have spent the past few years releasing a series of singles and EPs rife with unapologetic raw energy; in featuring their track "Hidden" in 2021, Atwood Magazine praised the band for "constructing catchy creations that truly glisten," going on to praise the song for its "hypnotic harmonies gliding atop bold, moody synths." Atwood more recently hailed 2022's emotionally charged song "Daddy's Little Lawyer" as "a roaring anthem of empowerment and dismissal – of moving on and moving forward from the entitled, immature people in our lives." They released their sophomore EP Ego Death in June 2022, which Atwood Magazine praised for its shiny pop/electronic sound and themes of self-love and discovery sung through soulful, sultry tones.
Needless to say, KTJ & CARLY's music is sublime – and based in Los Angeles, the pair are all too familiar with the need to keep up. Their first single of the year, "Shitty People" examines this idea through brooding, melancholic vocals skating above airy, atmospheric arrangements. Straight away, the song sets the scene for the struggles of an LA girl.
How am I supposed to pay my bills
In Beverly Hills or be a good daughter
Would I be the girl who wakes up early
Drinks enough water
Sometimes we cannot help but compare ourselves to those influencers we see online. On social media, their lives appear seamless. They show the world their morning routine consisting of waking up at the crack of dawn, drinking water, meditating, etc. Yes, doing those things can really help improve your quality of life, but there is a lot of pressure to be that "it girl" – the one who has it all together – when in reality, most of us do not.
Life's a paradox of choice
You follow through or just give up
Who can run, run away
from their problems better than I can
I hate the boys in California
All the girls are bland
Again, they are showing this concept of cookie cutter people, the kind who all follow the same patterns. Often times we feel the intense need to impress these people and we succumb to the strain of living up to high expectations.
KTJ & CARLY's passionate and haunting single reminds us, as a handbag once brilliantly put it "stop stressing over shitty people."
Trying to be someone they like
Maybe I'm attention grabbing
Do it out of habit
Smiling through a miserable time
God, I'm so sick of
Impressing Shitty People
— —
Stream: "Shitty People" – KTJ & CARLY
— — — —
 © Joseph Lee
:: Today's Song(s) ::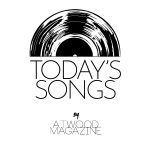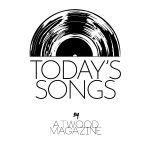 ---
:: Stream KTJ & CARLY ::