A warm wash of nostalgia, Night Flight's "Canada" (featuring The Staves' Camilla Staveley-Taylor) is a touching, atmospheric indie rock ode to the Great White North.
for fans of ISLAND, Flyte, The War on Drugs, Fleet Foxes
"Canada" – Night Flight ft. Camilla Staveley-Taylor
---
We all have our own set of special life highlights – the memories and milestones we look back on fondly, time and again, throughout our lives. These are the stories that make up a lifetime: The connections, conversations, sights, smells: Those little intimate moments of zen and euphoria alike that come back to us for years to come.
Night Flight's wistful new single dwells in the depths of these special spaces: A warm wash of nostalgia, "Canada" (featuring The Staves' Camilla Staveley-Taylor) is a touching, atmospheric indie rock ode to the Great White North. Wrapped in lush sonics and delicate harmonies, it's a tender and slow upheaval that reminds us to cherish life in the moment.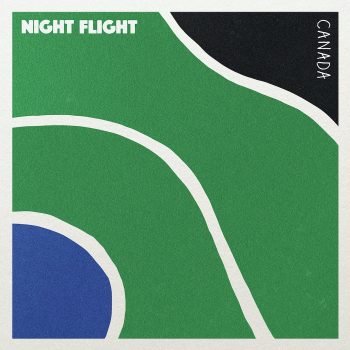 Wake up in the hotel and check my phone,
Under an hour til I head back home,
I wish I could escape unto the great unknown.
Starting to imagine I forget my flight
And stare into the sanctum of an empty sight.
I hate what you do to me.
I find it so hard to leave.
I'm head over heels in this country,
Oh Canada.
Atwood Magazine is proud to be premiering "Canada," the sophomore single off Night Flight's forthcoming EP Songs From Echo Zoo (out April 30, 2021). The London-based band of Sam Holmes, Harry Phillips, Dan Webb, and Oliver Halvorsen, Night Flight have been dazzling listeners since their 2017 formation, and were named an Atwood "artist-to-watch" last April. "With an ear for sweet melodies, smart lyrical sensibilities, and a warm sound that majestically bridges the alternative rock and indie folk worlds, Night Flight are poised to take off in a big way," we wrote last year, covering the band's White Noise EP: "The British band soar in White Noise, a captivating record filled with light, nuance, and reflection."
The profits of the evening are everywhere,
Merlot and cigarettes pervade the air,
A desolate reminder of a swift affair.
A single silhouette illuminates my room
And flinches in the sunlight of the afternoon.
I hate what you do to me.
I find it so hard to leave.
I'm head over heels in this country,
Oh Canada.
Night Flight returned earlier this year with "Dreaming," the aptly-titled lead single off Songs From Echo Zoo. Its follow-up captures the band's pensive nature, evocative lyricism, and introspective bent – blending poignant melodies with sobering reflections and images from the past. Written during the UK's first COVID-19 lockdown, "Canada" finds Night Flight singer Sam Holmes sinking into memories from his time living in Toronto.
"'Canada' explores the ending of a bittersweet affair and the dread of returning home alone," Holmes says. "I wanted the song evoke an unforgettable romance and the subsequent heartbreak."
"I wrote the song during the first lockdown of the pandemic. It felt liberating to write about a period of time that was so free and nomadic, whilst being confined to my house. The first part of the song specifically relates to waking up in Toronto, after one final hedonistic night of whirlwind romance before returning home. In the lyrics, I wanted to create something almost tangible in order to evoke that same mad feeling. I spent three months living in Toronto in 2012, and it's a time in my life that I always think back on. I'll never forget the bittersweet feeling in the pit of my stomach the day I left, knowing such a unique period in my life was coming to an end. I love the idea of trying to replicate that feeling through music and the connection I feel for the place."
He adds, "I'd been playing around with a lot of alternate tunings and landed on a certain structure in open A that perfectly suited the nostalgic vibe of the track. The final section of the song is meant to be introspective – this flurry of thoughts, like a clouded mind. So it felt right to create that using different vocals. It was like finding the missing piece of the puzzle when Camilla added her voice! We recorded most of the song during our sessions at Echo Zoo in Eastbourne apart from the finale of swirling vocals."
There's a sermon of bouquets that I left outside the door;
I'm sure the cleaner will complain of the washed-up troubadour.
Oh I'll be dreaming of the Sneaky Dees
And you'll be running back to Christie Street.
I hate what you do to me.
I find it so hard to leave.
I'm head over heels in this country,
Oh Canada.
Calling to mind the likes of My Morning Jacket, The War on Drugs, and fellow London bands ISLAND and Flyte, Night Flight blend intimate songwriting and expressive folk-tinged indie rock to create little worlds full of stunning sound and expressive emotion. "Canada" is a gorgeous, if not haunting tribute to Toronto and the Great White North that reminds us that our time is fleeting, but that there is so much beauty to be found in every moment.
Stream "Canada" exclusively on Atwood Magazine, and let yourself get lost in song. Night Flight's upcoming Songs From Echo Zoo EP is out April 30, and promises to be a moving collection of colorful, catchy, and absolutely dreamy indie rock.
Where we you when we were doomed?
Hiding in an empty room?
Never tried to reconcile the changes in my mind.
Now it's gone, it can't come back.
Each thought brings a heart attack.
Nothing seems to ever be easy in my life.
— —
"Canada" – Night Flight ft. Camilla Staveley-Taylor
— — — —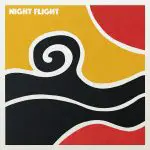 ? © Sequoia Ziff
:: Stream Night Flight ::
---