A cozy, dusty lo-fi song ready for coffeehouses and cathartic meditations, "my babe" is intoxicating: An effortlessly chill introduction to coldbrew's new album 'no time to waste,' and the perfect soundtrack to your afternoon escape!
Stream: "my babe" – coldbrew
---
Lush, cozy, and under ninety seconds long, coldbrew's latest offering is here and gone in a flash, yet in that short time it effortlessly does what so much of the best lo-fi music has always sought to accomplish: Offer not just a window, but a full transport into another world.
Maybe it takes you to your favorite indie coffeehouse – where the name coldbrew means something else entirely; maybe it brings you back to your favorite concerts or festivals; or maybe, for a brief instant, you're not even on Earth at all, but rather floating in space, alone with your thoughts and the music as your guide. Cool drums play a relaxed beat as a guitar swirls notes around, much like one might swirl ice in a cup; a soul-soaked female voice plays the same intimate message – just four simple words – on repeat. "You are… my babe." We don't know the full story, and we don't have to; we get all we need from that alone. Dusty, jazzy, immersive, and intoxicating, coldbrew's "my babe" is an effortlessly chill lo-fi slow-burn: A moody, mesmerizing, meditative escape.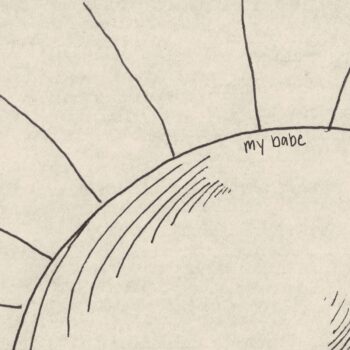 Atwood Magazine is proud to be premiering "my babe," the only minute and a half-long song we can freely and willfully play endlessly on repeat. The lead single off coldbrew's upcoming album, no time to waste (out December 8, 2023), "my babe" is described as a happy homecoming for the Oklahoma-based lo-fi artist.
"[It's] coming home to the roots of what got me into lo-fi and beats to begin with," coldbrew, aka Austyn Moffat, tells Atwood Magazine. "Jazzy chords, dusty beats, and warm vocal chops. I stopped making these types of tunes when my song simple took off because I was afraid. Afraid that I would never be able to top the success of that song so why try. Over the past few months I realized that none of that matters. All that matters is the moment. What feels good right now without a regard for what I have done in the past or what I may do in the future. Just clearing my head and focusing on what is right in front of me."
"After creating "my babe," I was hooked again," he says. "Hooked on that feeling. The watching a sitcom in the middle of the afternoon feeling. The taking a walk with your dog in the cool autumn air feeling. The "no matter what everything is going to be alright" feeling. I decided I wanted to make an album full of this feeling and this song was THE song that inspired the rest of my upcoming album, no time to waste. And it just so happens it was the fan favorite of the album as well. (I bought 100 of my fans coffee, in exchange for them telling me their top songs from the record to help me pick the singles). I hope this song can give all who listen that feeling. Whatever THAT feeling is for them."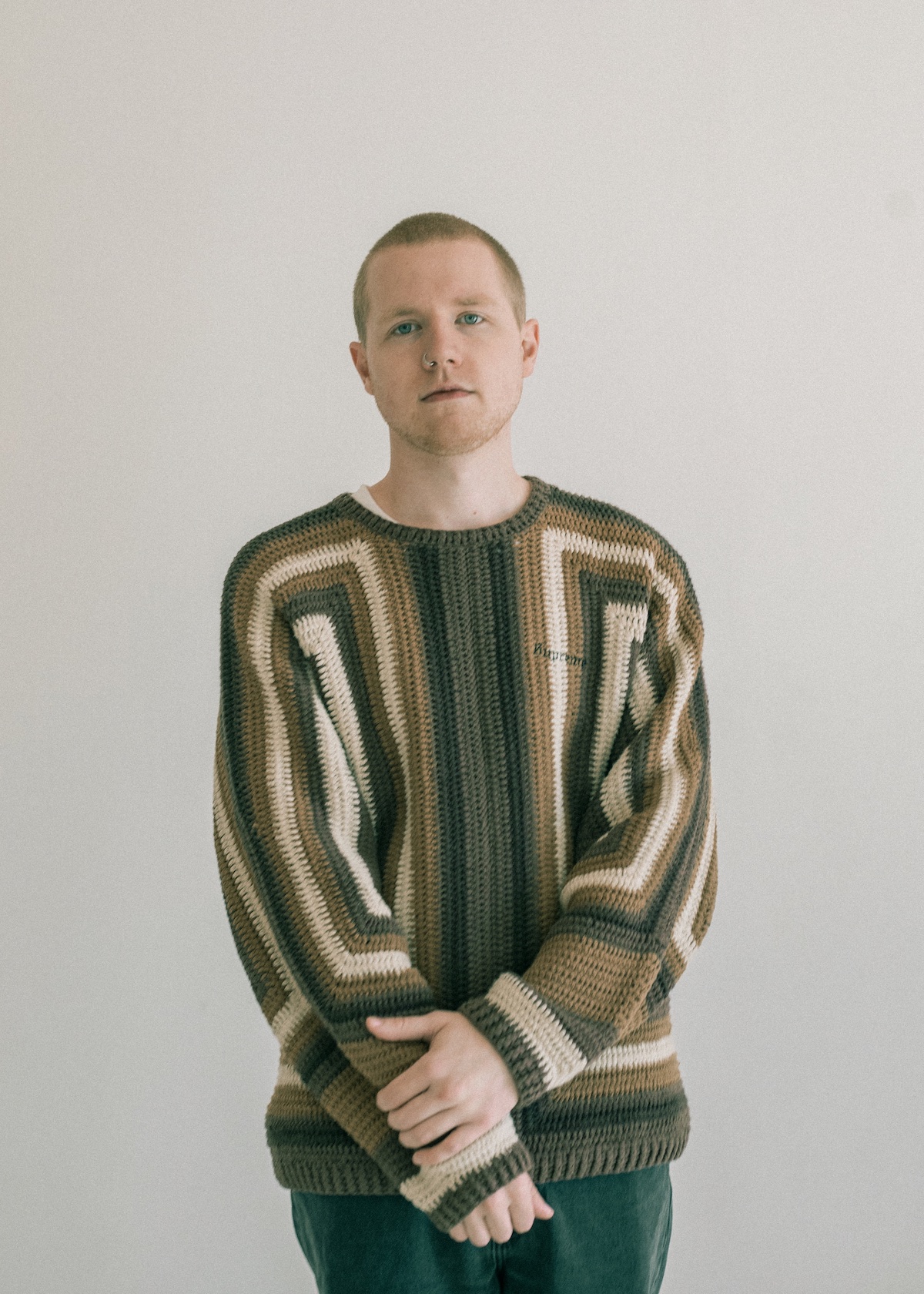 A lot of music to me is magic… Whatever energy it is that I'm putting into a song, comes through in a way that's not explainable.
In addition to his own musical pursuits, Moffat is also the owner of lo-fi, jazzhop, and chillhop indie label Kindbrew Records, which has released songs by softy, Mondo Loops, Oatmello, and Mujo since its inception in 2020. However, coldbrew remains his "number one gig"; he named his coffeehouse-friendly artist project after his favorite coffee beverage back in 2019, and ever since then he has continued to deliver a warm wash of songs that taste great and go down smooth
He's amassed a massive catalog of beats and songs in a relatively short span of time, already releasing two albums (the epic 28-track seasons and the 9-track fairytale-inspired once upon a time) and two EPs (somewhere, anywhere and point dume), in addition to a smattering of standalone singles, this year alone.
Like a cup of hot coffee on a cold winter day, no time to waste is meant to be a cozy companion – and "my babe" is the perfect introduction to this world that is at one so fresh, yet so familiar. You are… my babe. Let those smooth drums that crackle like an open flame be your guide. You are… my babe. Let those hypnotic guitar licks and moody piano sink deep into your bones. You are… my babe. And let that smoldering voice, so passionate and bursting with heated, heartfelt emotion, fill up your soul.
"my babe" is meant to transport you to another plane. Let it whisk you away for a minute and change – or, if you're like us, let it play on repeat as the soundtrack to the next few hours of your life. We promise, you'll come out of that trance feeling refreshed, renewed, and ready for more coldbrew.
no time to waste is out December 8, 2023. For now, stream coldbrew's beautiful, intimate, and enchanting "my babe" exclusively on Atwood Magazine!
— —
Stream: "my babe" – coldbrew
— — — —
Connect to coldbrew on Instagram
 © courtesy of the artist
:: Stream coldbrew ::
---